I've been tackling my WIP (work in progress) pile over the past month, trying to clear out some older projects to make way for new things in 2023. I made this pair of Brooks Jeans back in October to film our zipper fly tutorial and I got so caught up in the launch that I never finished them. In fact, they only needed a buttonhole and button! This is something that happens to me more often than I'd like to admit. I finish an entire project only to let it sit in a drawer awaiting buttons for months. I'm not the only one, right!?
I made this pair of Brooks using checkerboard denim from Blackbird Fabrics. It is an interesting fabric because it is a printed denim, so the backside of the fabric is white. It's also a little on the thinner side for denim, making it pretty easy to sew with. The final result is very comfy because it is not too stiff, and I bet this denim will get soft and faded with wash and wear.
I really love the checkerboard trend and these pants are so much fun. Sam called them "Avril Lavigne pants", and I'm not mad about it. I'll admit that I had a skateboard and wore cheap faux-leather spikes in high school!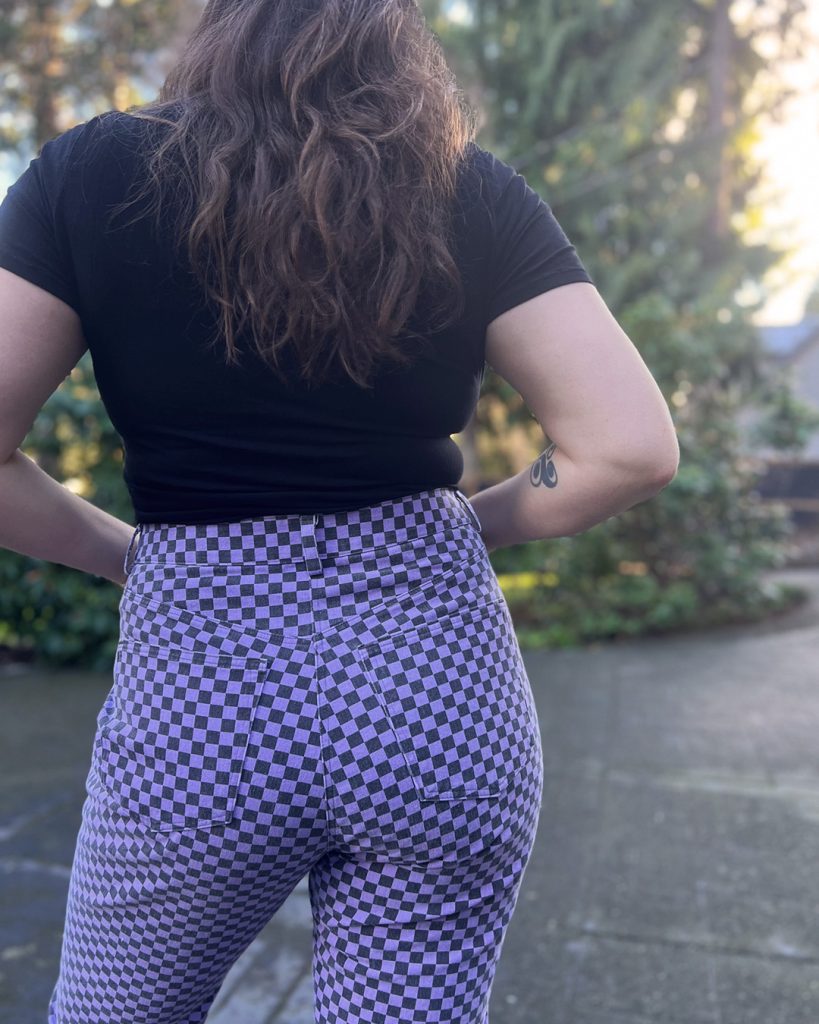 If you want to check out our zipper fly tutorial, you can see that here. You can also take a look at our Brooks Jeans pattern here. It's a great one for your first pair of jeans!