Happy hump day makers!  One of the reasons I decided to do this post on Wednesday is that I find the mid-week slump can be so difficult to get through sometimes.  To combat this, I make sure I have things to look forward to, like on Wednesday nights I sew.  I hope that this weekly can be a little something to look forward to for you, I certainly look forward to putting it together each week!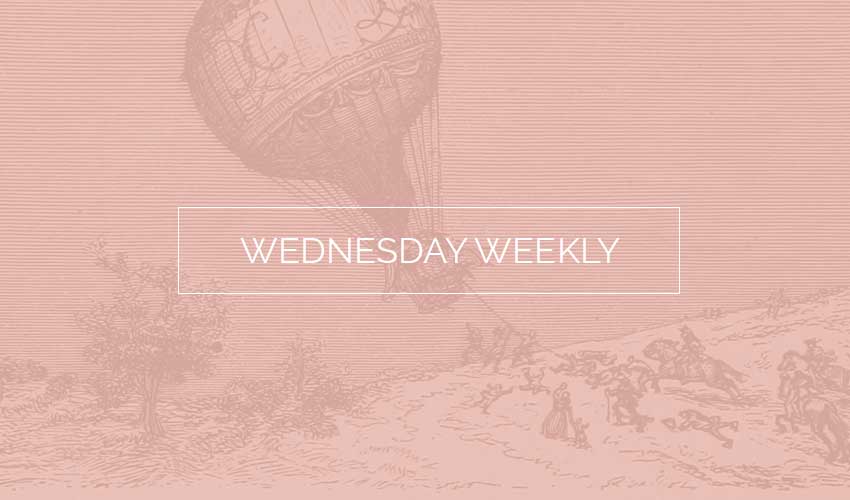 News
Blank Slate patterns released their Novelista shirt, a button up shirt with a cross back option – very cool.
Amanda announced the return of #bpsewvember, a daily Instagram challenge for the month of November. Head on over to her blog to check out the challenge for each day. I'll be participating so you can follow me @helens__closet.  
Sonja made the leap into business with her new online fabric shop, Hellgate Fabrics. She is focusing on ethically produced textiles made from natural fibres, which is awesome!  The shop is open for business so go check it out!
Makes
Nat's made a fully lined Seamwork Adelaide dress, a pattern from their monthly subscription package.  I love the simple shape and style of this dress, perfect for everyday wear.
Sarah's neoprene peacock printed dress is too awesome for words. The pattern placement is freaking perfect!  This is a true show stopper.
Ooona's new dress features a really nice stitching detail at the hem.  I love how the extra stiffness of the hem made the dress stand out at the bottom, makes me think I need to try some horsehair on my next skirt or dress.
The archer was going to be included in my fall sewing, but at this point it looks like I may not get around to it until the new year. Until then I can live vicariously through Maggot's version, the perfect fall shirt!
I swooned hard over Heather's Angel Ginger's (best name ever).  It was just the push I needed to get the supplies for my first Ginger Jeans.
Lizzy's relaxed fit top looks gorgeous, particularly from the back.  I love a full back on a shirt, elegant but still sooo comfortable!
One of the best things about sewing your own clothes is that you get to choose any fabric you like!  They simply don't make skirts like Kirsty's amazing pineapple Rosari skirt for RTW stores.  
How cool is this swimsuit by Debbie?  She has been making nonstop with her custom tiger printed fabric and every time it blows me away.
Anna self-drafted a dress after winning some awesome fabric in a contest.  I love the combination of a soft feminine style with a bold, graphic print. 
Resources
I love posts like this one from Karen about how to use a clapper. No matter what level we are at with our sewing skills, there is always something new to be learned.  Thanks, Karen!
Last week I shared Portia's DIY scuba skirt and she's done it again this week with another great, simple DIY project – a loose box top.
Inspiration
This photo series by Erik Madigan really blew my mind.  In some of the shots it looks just like a graphic illustration!  Not to mention those mind bending garments by Junya Watanabe.