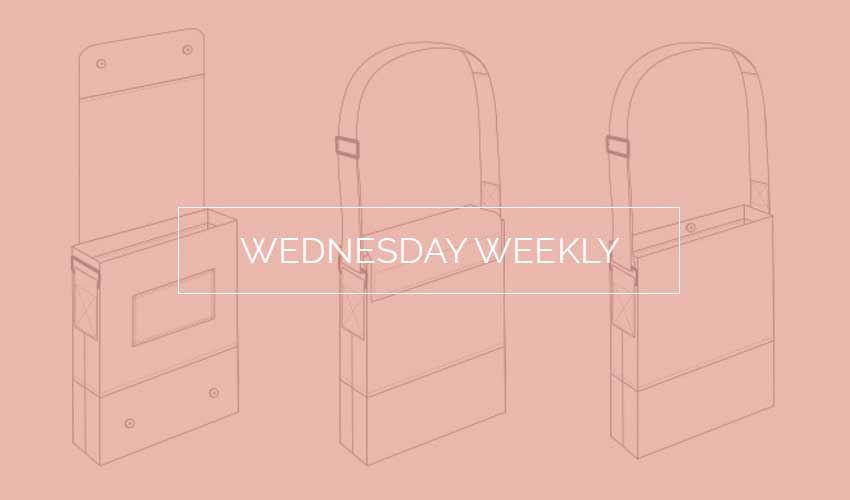 This week has been a total whirlwind for me, but I was able to get the Granger Book Bag released on schedule!  It is available for free if you are interested, you can check it out here.  I wanted to experiment with digital pattern making for two reasons.  One, I wanted to make something I could share with you all as a thanks for following along on my sewing adventures, and two, I wanted to see what went into designing, testing, and building a PDF pattern, since I sew so many of them!  It was a really fun (and exhausting) process, but in the end I am really super proud of the bag and I am looking forward to making more patterns in the future!
News
This week is crazy full of awesome sales!  Living in Canada, we do experience some of the black Friday madness, but not to the extend that it happens in the states because our thanksgiving falls in October. Luckily we can participate online with you all and get in on the discounts!  Check out your pattern and fabric retailers for some good deals this week.
Megan Nielsen released her pattern line for kids; those mini Briar sweaters are just way too cute!!
Noodlehead put out another fantastic bag pattern, this one is called the makers-tote.  It looks great for going to sewing meet-ups, or knitting parties, you know, normal maker things 😛
Makes
Portia made an awesome coatigan from a knit similar to the one I used on my Linden Sweatshirt.  I agree that the black mesh side of the fabric was a little surprising and it made if hard to choose a project for the fabric.  I love the idea of the coatigan though, and since I have some more of this fabric I may just give that a go!
I love Rachel's Kate top!   That fabric is so bold and interesting, and she placed it perfectly.
Amy's new peacoat is downright flawless.  Check out those bound buttonholes! And that lining!  *drool*
I can relate to Katie's post this week about rising necklines.  I also never thought I'd get into this trend, but the style is back in a big way and it looks so chic!  Her tan version is perfect, simple and stylish.
Emily's Lane Raglan colour block hack literally blew my mind.  This is so freaking awesome!!!  I want I want I want!
There is some really cool stitching over on Sew Pamona this week.  How cool is it that Rebecca transformed her fabric using stitches?  Superb.
Michelle's waterfall coat is simply to die for, I love the colour, shape, style, everything!
Inspiration
Heather Lou shared some serious coat inspiration this week to get us all pumped for the Clare Coat sewalong!  I'm considering making a fancy version with some lace texture 🙂
The Indie Sew Winter Collection Tour is all wrapped up now, it was really cool seeing all the makes.  I particularly enjoyed Lauren Dahl's collection and Kennis' collection.
It was so awesome to be featured on the Blackbird Fabrics blog this week with so many other amazing makers.  Check it out for some serious sewing inspiration.