Hello Makers!  These weeks have been flying by so it's nice to have an excuse to sit down for a few hours and admire all the amazing projects you crazy makers are putting out there!  There is never a shortage of cool things to share and I love seeing all the hard work and dedication that you all put into your craft.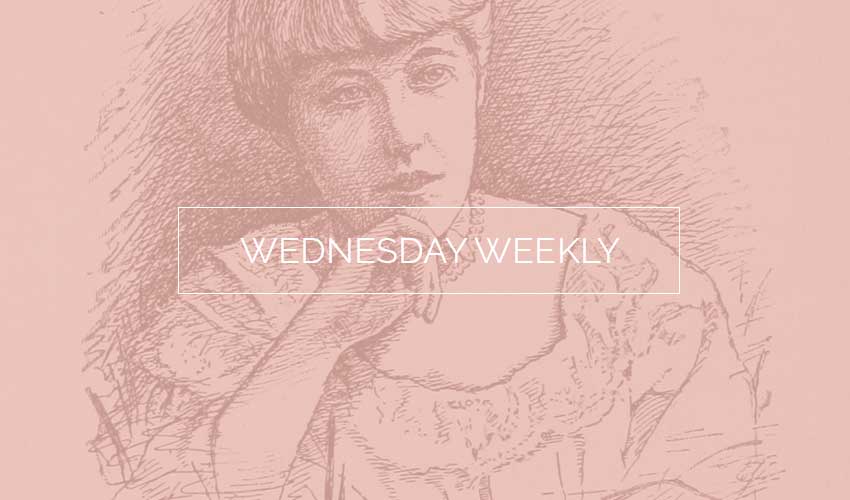 News
Two very exciting pattern releases this week!  Lauren Dahl from Baste & Gather released the much anticipated Birkin Flares, and they already have quite the following amongst the pattern testers.
Colette released their newest pattern, the Phoebe Dress.  It's a gorgeous vintage inspired frock with a double breasted button front.
Makes
Fiona made a Mila Shirt out of a gorgeous lightweight cotton crepe and it drapes so beautifully!
These dungarees on the Tessuti blog make me seriously want to give this style a try, which is saying something.  They are super cute!
Carolyn's gorgeous floral dress is stunning and festive with those jingle bell buttons.
Sarah's Inari Tee / Maya mashup is a great idea!  Another reason to try the Inari tee….
I LOVE this floral dress from Tea. That low crossed back and that print, AHmazing.
The Desmond Roll Top backpack has been catching my eye lately, it is such a cute design!  I may have to try this one out when I'm through my Granger Bag sewalong 🙂  Check out this version from Nettie.
Resources
Portia shows us how to drop the crotch on a pair of lounge pants for some harem flare.
Head over to the sewing loft to learn what mercerization means.
I was super intrigued by this tutorial on lace insertion from the Salme blog.
I hadn't been following the skirt series from In The Folds, but this roundup caught my eye.  Lots of great information in here!
Inspiration
How amazing are these embroidered leaves by Hillary Fayle?