Continuing on with the Top 5 2016 challenge from Crafting a Rainbow, this week I'm reviewing my top 5 misses. It can be tough to review your makes and take an honest look at what is working and what isn't. I have certain makes that I claim I 'like', but they just don't get picked in the morning, So, then, does that mean I don't actually like them after all? If Marie Kondo were here she would ask me about joy, but with clothing I think there needs to be joy and wearability. Just joy is…well…just taking up space in the closet.
Let's take a look: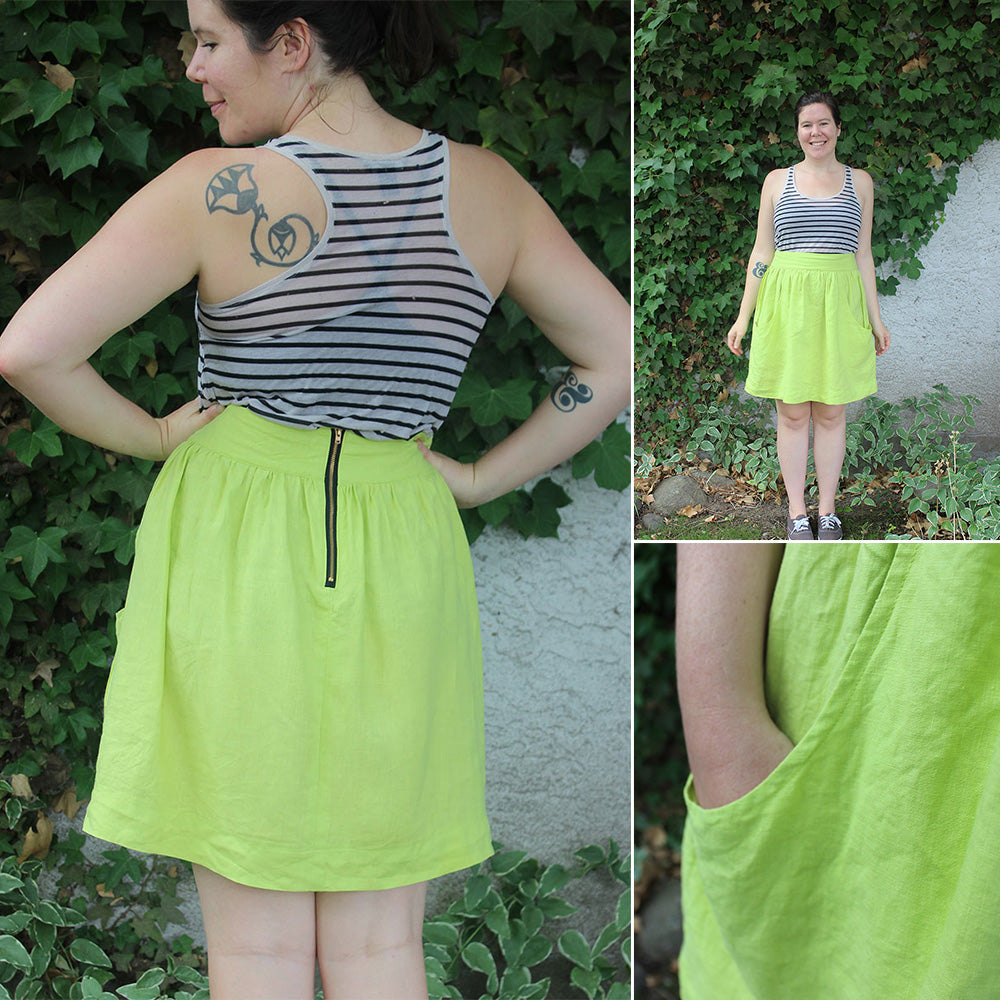 Not my style: Brumby Skirt
I really wanted to give this pattern a try this year, because I adore the denim versions I have seen out there.  I'm not 100% over this make, but I never quite feel like myself when I wear it.  I think it is a combination of the colour (which I love objectively but is admittedly hard to wear) and the gathers at the waist. It is also just a smidge too big which is tough to manage on a skirt this style. I've tried belting it, but the belt just slides off!  It's a really cute pattern and I don't regret giving it a go. I think a version in a drapier fabric would suit me better. 
Not quite right: Maxi Nita Wrap Skirt
I got to participate in my first pattern test this year, testing the Nita Wrap Skirt from Sew DIY! I love my short tester version and have plans to make another one soon. I also made a maxi version of this pattern and while it was fun to wear and take photos in, I never actually wore it much this past summer. The length was not quite right on me, somewhere between a midi and a maxi, so it would have been good to go all the way to the floor or crop it a bit. I also struggled to style it and so, in the end, I decided to chop it off into a knee length version.  It is much more wearable now, so this 'failed' make has been saved!
Too revealing: Almada Robe
I should preface this one by saying that despite it being revealing and not getting a ton a wear, I really really love this make. This fabric always makes me so happy and I am pleased to see it hanging up on my wall each morning.  I do wear it occasionally in the warmer months, as a going to and from the shower kind of robe, but sadly it is not quite the right coverage/comfort level for a lounge around the house all day kind of robe.  I have since made my ultimate lounge robe, so how I have the best of both worlds. Perhaps this one would be better suited as a beach cover up!
Worst fabric: Driftless Cardigan
On thing that has changed for me this year is my standards for fabric have improved. I am no longer tempted by the discount racks at the fabric store (well, almost never). I know that sewing with cheap fabric will result in a very crabby seamstress and a not very well loved garment.  I picked up this sweater knit for cheap last fall and made my first Driftless cardigan out of it. Sadly, the fabric pilled like mad and it just kept shrinking in the wash! Every time I laundered it, I swear it got shorter and shorter.  Eventually, this make ended up in the charity bin. I have since made a second Driftless and I wear it all the time :).
Worst print: Ultimate Trousers
Sometimes sewing challenges open your eyes to a style that you otherwise thought wouldn't work for you, but sometimes, they do just the opposite.  I participated in Jungle January this year and realized quite simply, leopard print is not for me.  I think it can be super sexy and fun and playful, but it my heart of hearts, I'll always be a zebra-print kinda girl.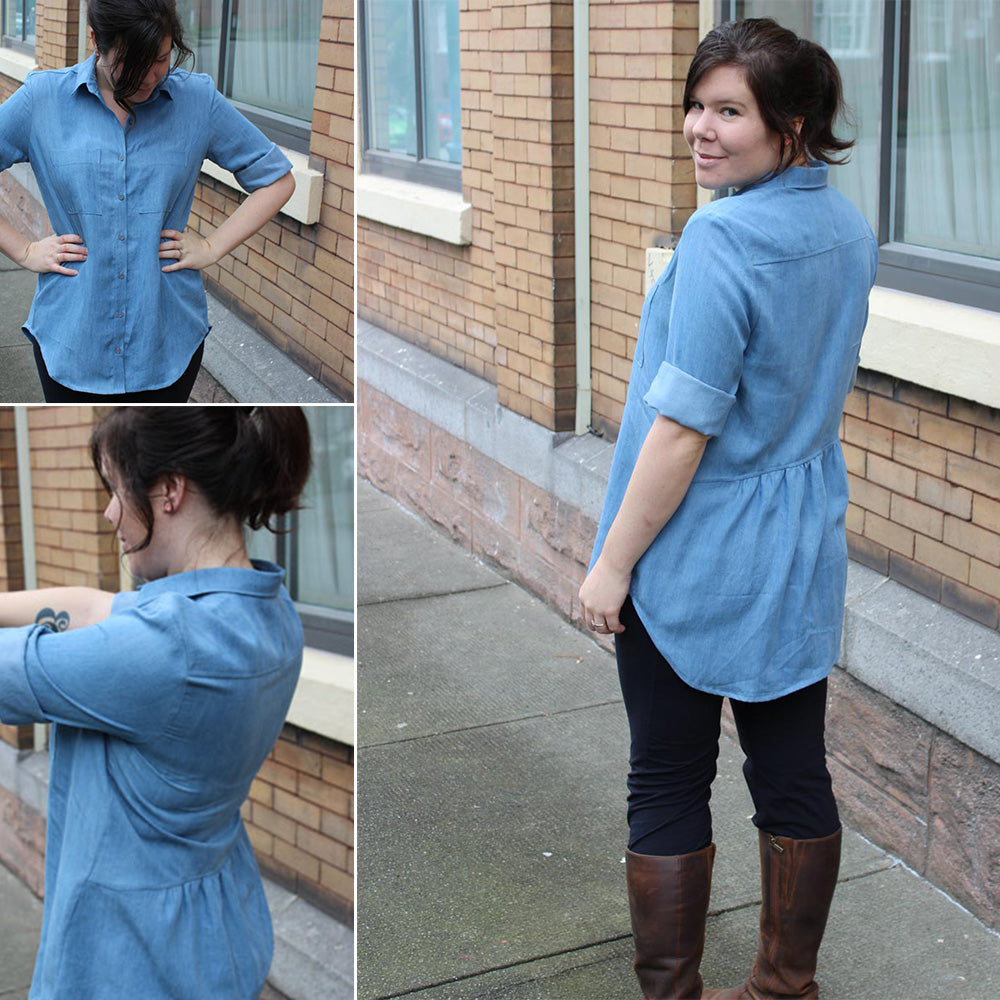 Special Mention: Tencel Archer Button-up
I didn't want to include this one in the 5 because I do wear it quite often. This is a classic lesson in the importance of carefully preparing for a project rather than just jumping in. I didn't make a muslin for this shirt and as a result, it doesn't fit very well (surprise!). The back is too tight and I can't move my arms forward without fabric digging in uncomfortably. I also forgot to pre-wash the fabric, so it shrunk quite a bit when I laundered it the first time. I can wear the shirt open as a light layer in the summer, so it isn't a total loss, and my second attempt at the Archer was much more successful thanks to the lessons learned here. 
So there you have it! I think many of these 'fails' could have been avoided by making muslins or choosing better fabric, but sometimes you just have to go for it and see if you like it or not! That is what learning by doing is all about. For a more positive look at 2016, check out my top sewing highs here!
---