Hi, makers!  I'm getting a bit of the January blues these days, but I'm pushing through and already planning my sewing for Spring to distract myself! I can't wait to wear a dress with bare legs again..won't that be just the best? I know you sewists in the southern hemisphere are all BBQ's and beaches these days, and it is nice to be reminded that afternoons in the sunshine still exist! I seriously cannot wait.
News (clockwise from top left)
Sew over it released the Nancy Dress, a swingin' sixties silhouette.
Swing must be in the air because Closet Case Files released Ebony, a great relaxed top and dress.
Decades Of Style is on a roll this week with three new patterns! Check out the Baltimore Dress, the Sugar Coat, and the Isabella Dress.
Orange lingerie released Esplanade, a new strapless bra pattern.
All Style Arc PDF patterns are 30% off until Monday with the code AUSDAY30!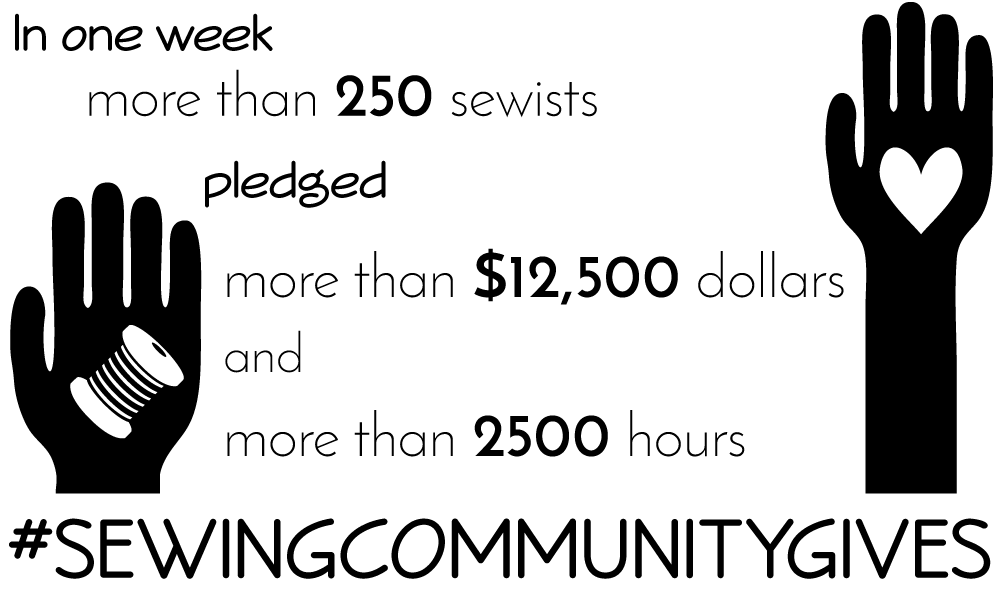 Community Events
Sewing Community Gives wrapped up this week and the results were AH-MAZING! What a fantastic way for us to come together and make a difference. 🙂
Makes
Love this cotton and steel Reina blouse from Guthrie & Ghani.
This wrap coat from Pech & Schwefel is sooooo nice!
I am always blown away by the perfect fit of dresses from Jorth, and her latest make is no exception.
I am swooning over this gingham coat from Sea Of Teal.
I love this cute Springfield top from Bimble+Pimble.
The sleeves on this shirt from Sew My Time are out of this world.
This green cape from Bee Made is everything!!!
A simple and pretty Lou Box Top from Dandelion Drift.
I love this post from Emerald Erin with details on her latest bra. Her charts really help figure out how a bra will turn out and how to achieve specific results.
Resources
Madalynne shares tips for traveling with a sewing machine.
In The Folds gives us advice for sewing with silk and other slippery fabrics.
Sew Can She has a great photo tutorial on how to make bias trim.
Pattern and Branch shows us how to install pearl snaps.
Inspiration
It's hard to find words to express how inspiring it was to see the turnout for the Women's March last weekend. Not to mention alllll those amazing pink hats! Here are some photos from the Pussy Hat Project website.
---