Happy Wednesday!  There is so much lovely bra and underwear making goodness happening this week and it falls so nicely in line with my sewing pursuits of late. I can't wait to make another Harriet bra and I am loving my new Watson. Thanks to you all for your lovely compliments and encouragement! I will be sharing more bras very soon.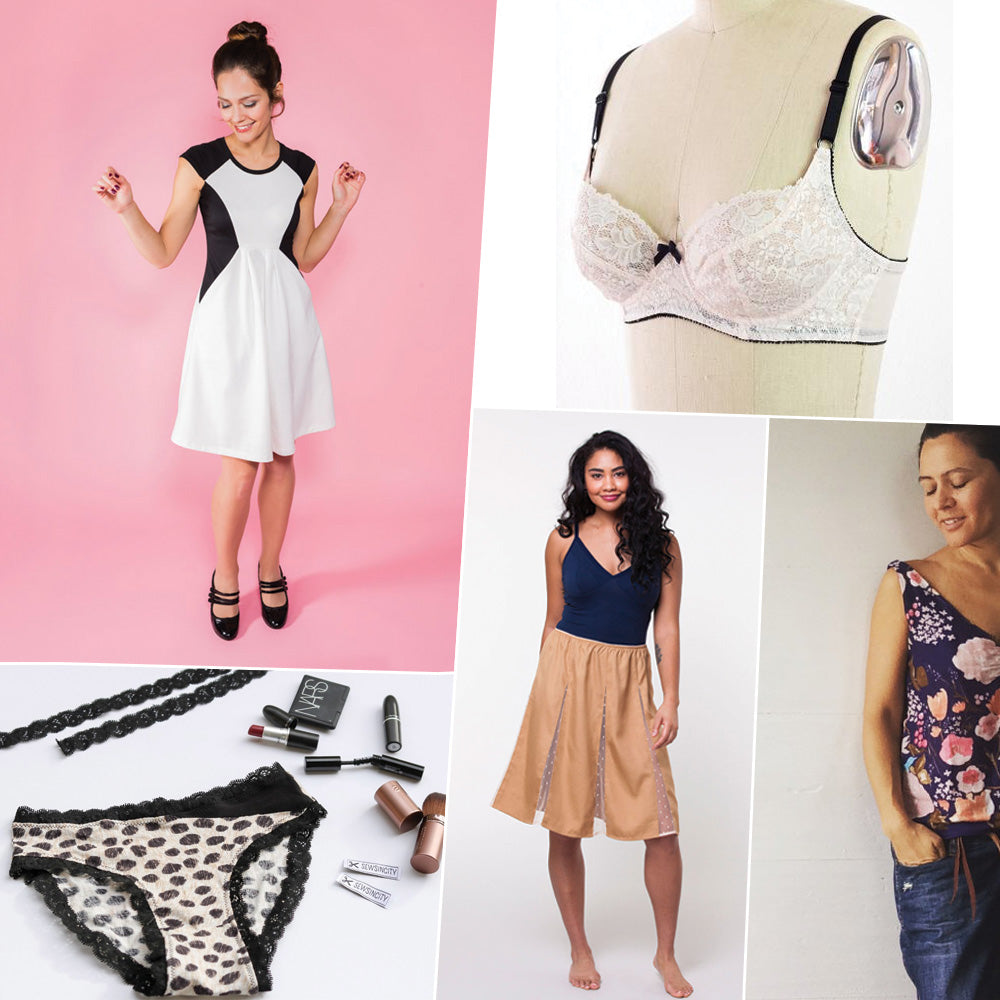 News  (clockwise from top left)
Tilly and the Buttons released the Zadie dress, and I have already seen so many cool versions of this. Check out Meg's and Amy's.
Cloth Habit released the Harriet Bra, an underwire bra pattern that is seriously awesome. Also, 100% of the profits from the sale of Harriet are going to help Syrian refugees. Ah-mazing.
Halfmoon Atelier released the Delpy top.
Seamwork released two new undergarment patterns this month, check out the Ariane bodysuit and the Eliza slip skirt.
Sew Sin City just released a line of underwear patterns including the Linda and the Rhyanne.
Makes
I am in love with these full-length Winslow Culottes from Making It Pretty.
Check out the drawstring pouch on this top by Fadanista.
The neckline on this silk duponi dress by Londa's Creative Sewing is to die for.
I am so impressed by these trench coats from Dream Cut Sew.
This Sophie Swimsuit from Meggipeg is suuuuper pretty.
I want every single one of these Ogden camis from Sea Salt and Stitches.
This jacquard dress from We Sew Retro is blowing my mind.
I love seeing a well-made coat like this one from Sewing Adventures in the Attic.
Both Anya and Teri are rocking a Grainline Studio dress over a long sleeve shirt this week and I am so into it!!
This outfit from Fifty Two Fancies is making me dream of summer.
Resources
Charlotte Kan shows us how to sew a yoke on a shirt.
Grab this free sewing planning sheet from Self-Assembly Required.
Inspiration
I am blown away by this embroidery by Tessa Perlow! Check out her interview on A Pair and a Spare.
---