Yes, I spell colour with a 'u' – I am Canadian. Colour, doughnut, flavour, favourite, honour, etc. They just don't look right without the u! ANYways, enough of that. I was playing with photoshop the other day, and it got me thinking about all the cool patterns released lately that offer nice fabric blocking opportunities. Whether you want to play with colour, print, or texture, there are some great options available and it seems to be a trend for spring 2017.  It has also been a looooong time since the last Indie, Darling post, so I am overdue for one of these pattern round-ups!
It can be hard to envision colour blocking if the samples don't include it, but we can usually tell whether a pattern would work well for this by looking at the line drawings. Let's take a look at some of the options available!
Woven Fabrics: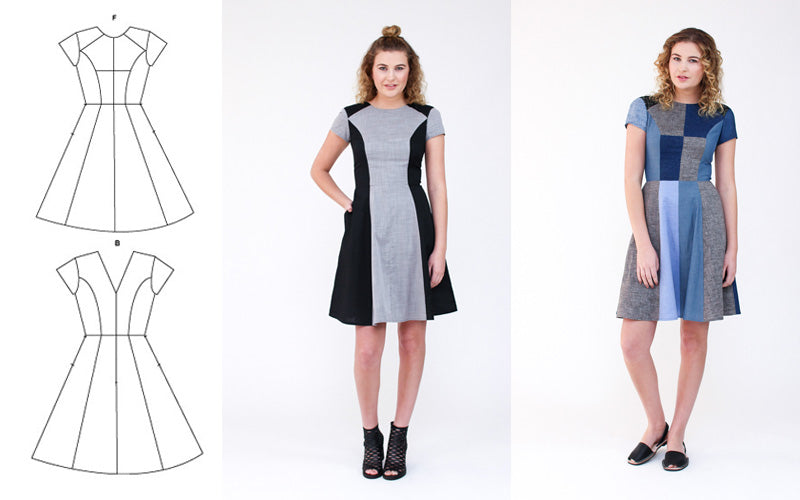 Karri Dress by Megan Nielsen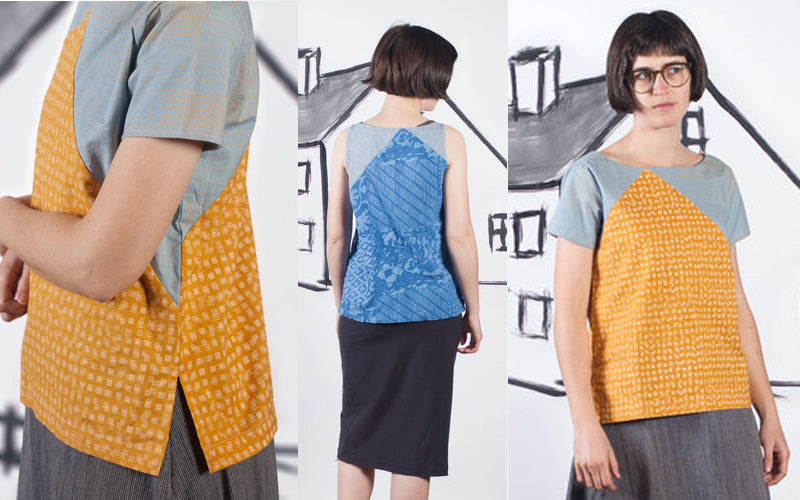 Saltbox Top by Blueprints for Sewing  

Tea House Top & Dress by Sew House Seven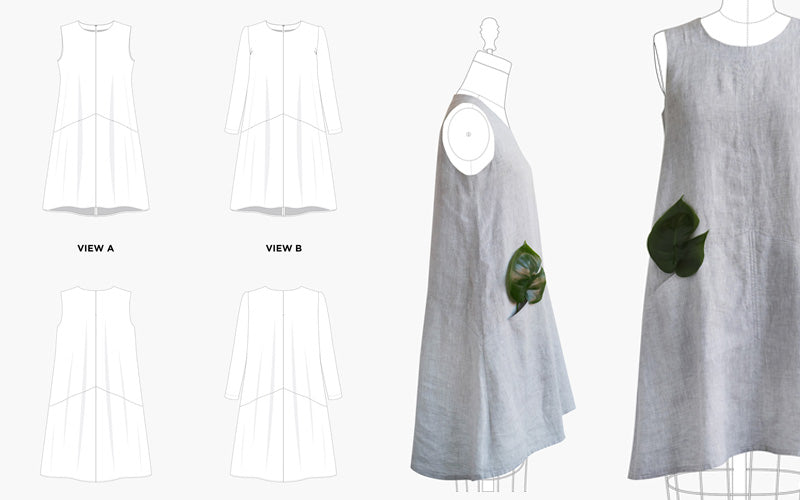 Farrow Dress by Grainline Studio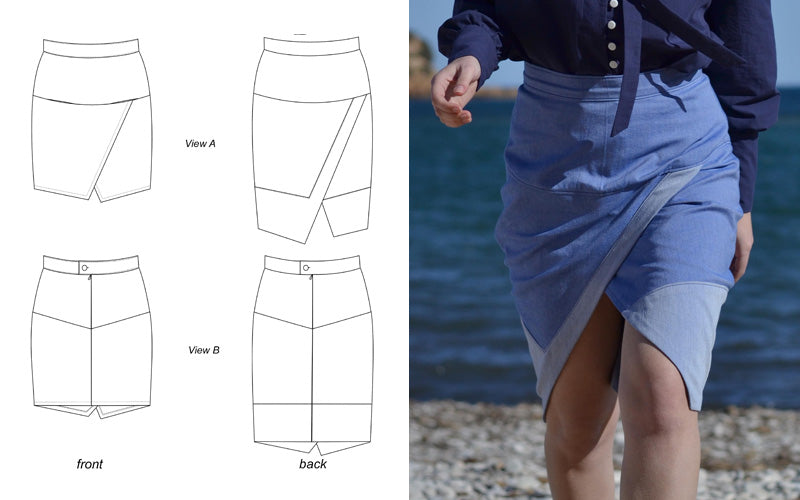 Safor Skirt from Pauline Alice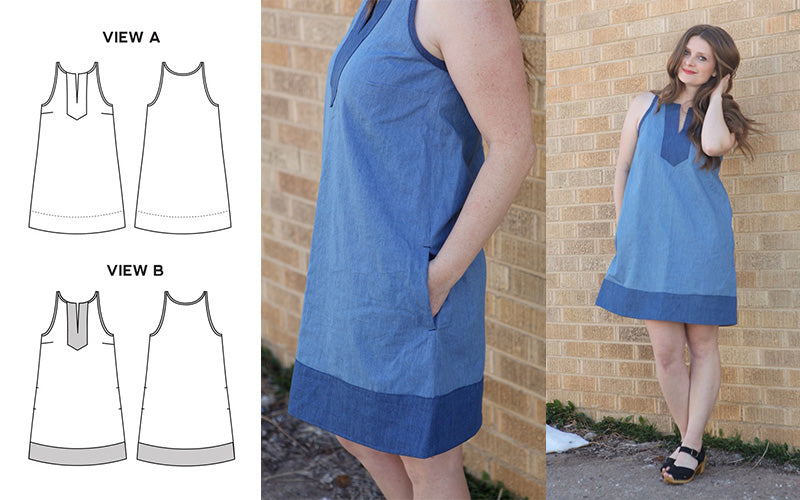 Colfax Dress by True Bias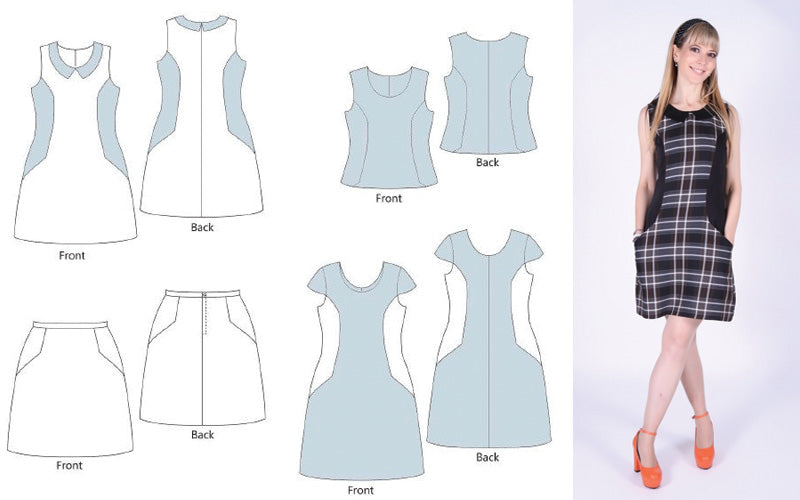 Phillipa Dress, Skirt, and Top by Muse Patterns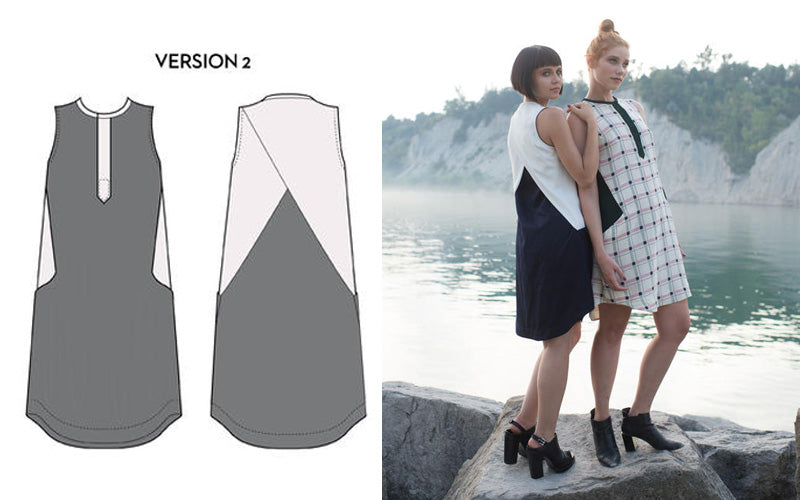 Hannah Dress by Victory Patterns

Cascade Duffle Coat by Grainline Studio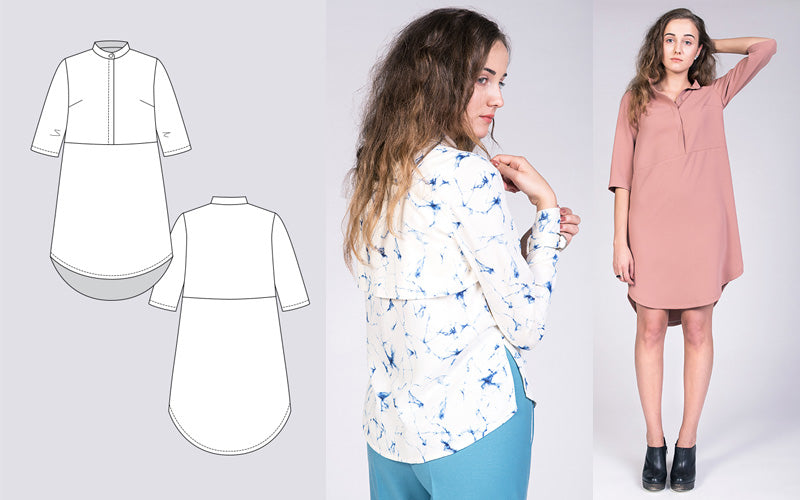 Helmi Dress by Named Patterns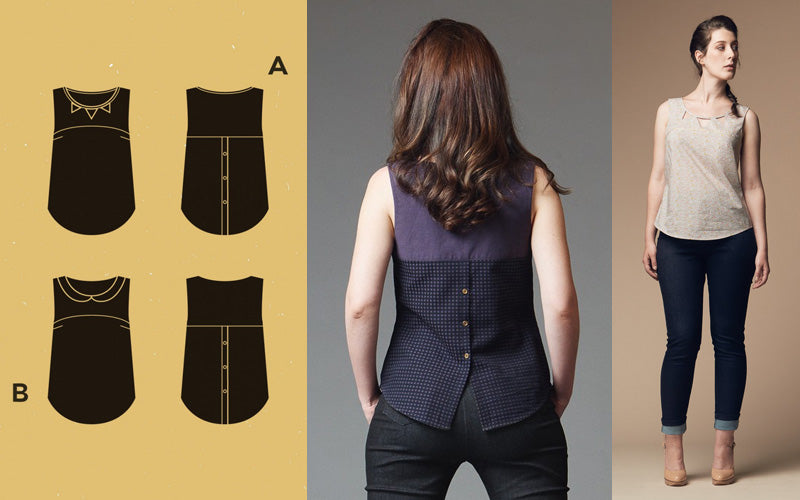 Datura Blouse by Deer & Doe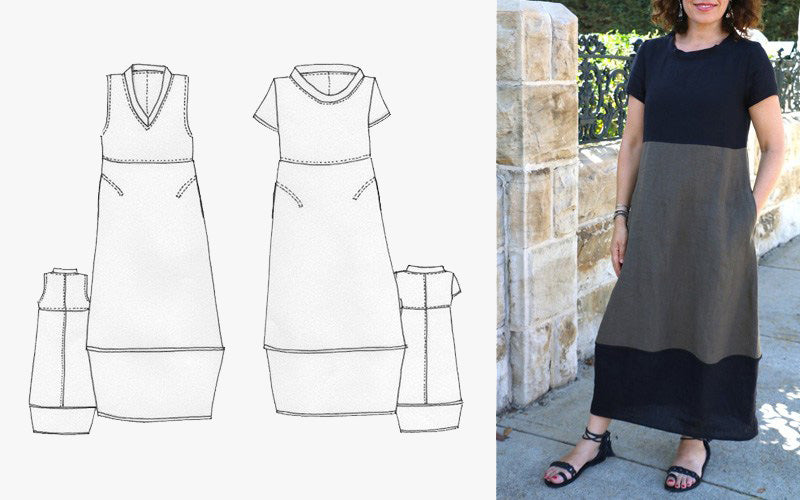 Iris Dress by Tessuti Patterns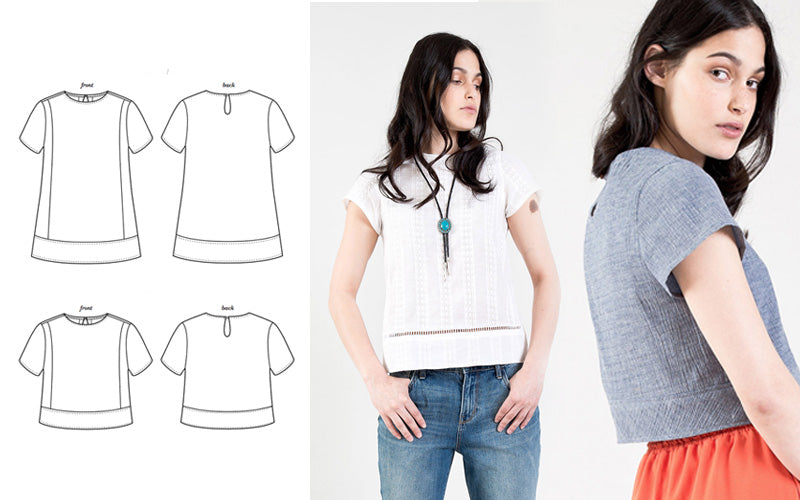 Hayden Top by Seamwork Magazine

Blaire Shirtdress by Style Arc Patterns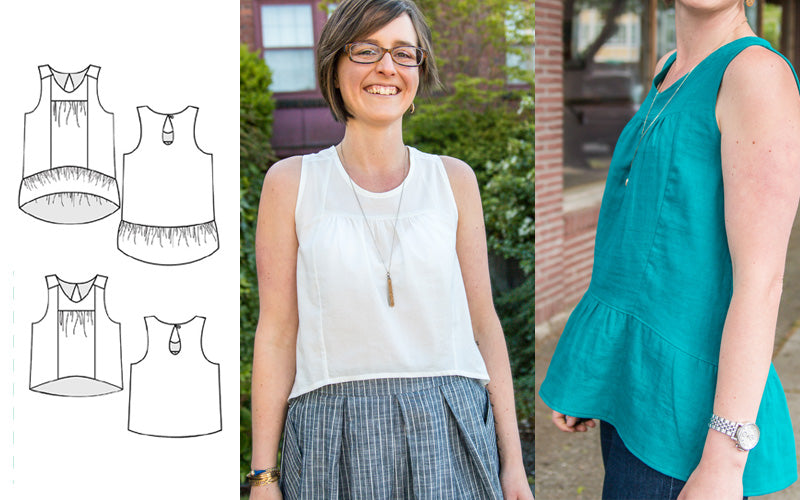 View Ridge Top by Straight Stitch Designs
---
Knit Fabrics: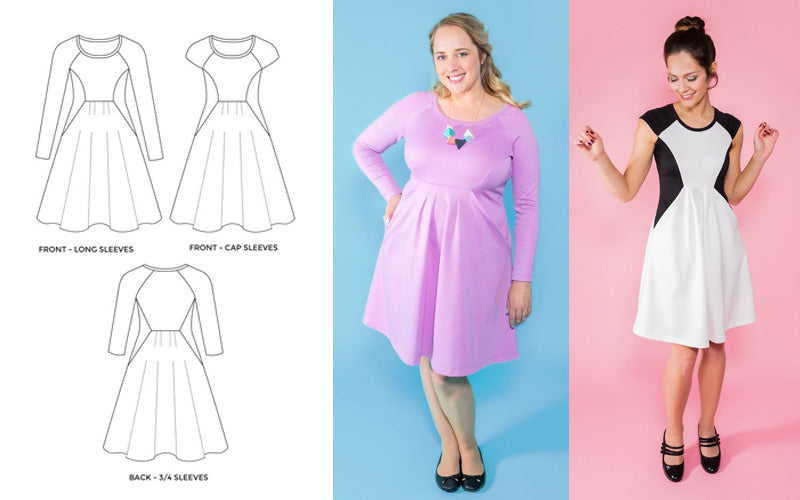 Zadie Dress by Tilly and the Buttons
This pattern has an accompanying colouring sheet so you can play with blocking – genius!

Zircon Sweater from Paprika Patterns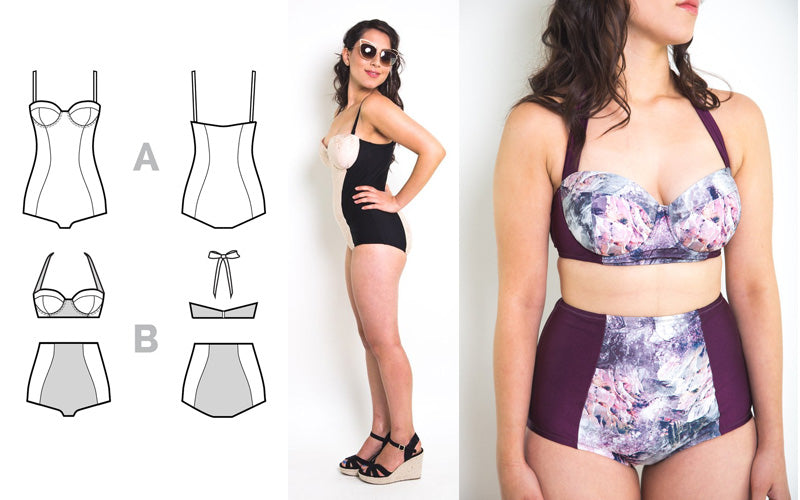 Sophie Swimsuit by Closet Case Files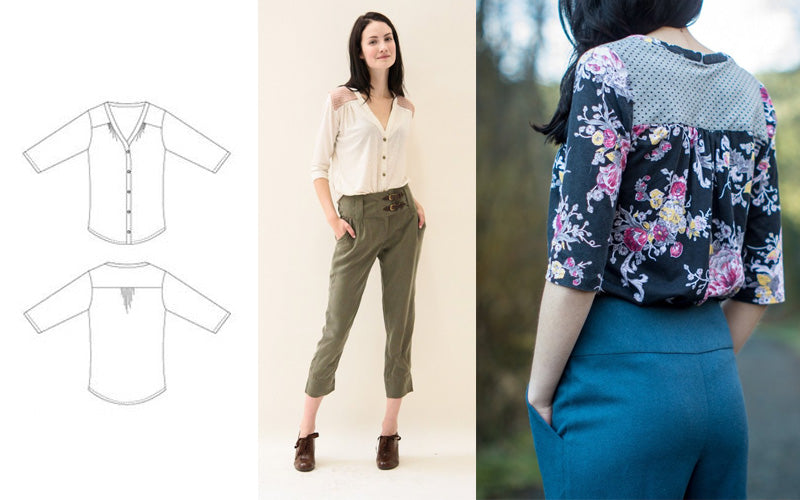 Camas Blouse by Thread Theory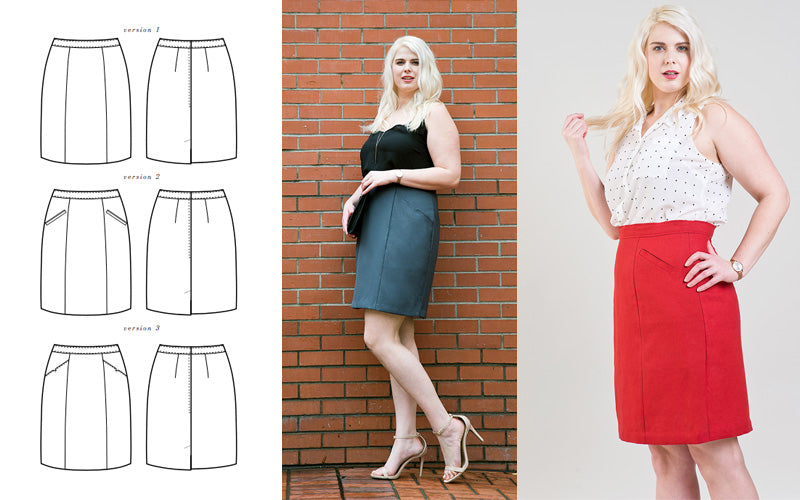 Selene Skirt from Colette Patterns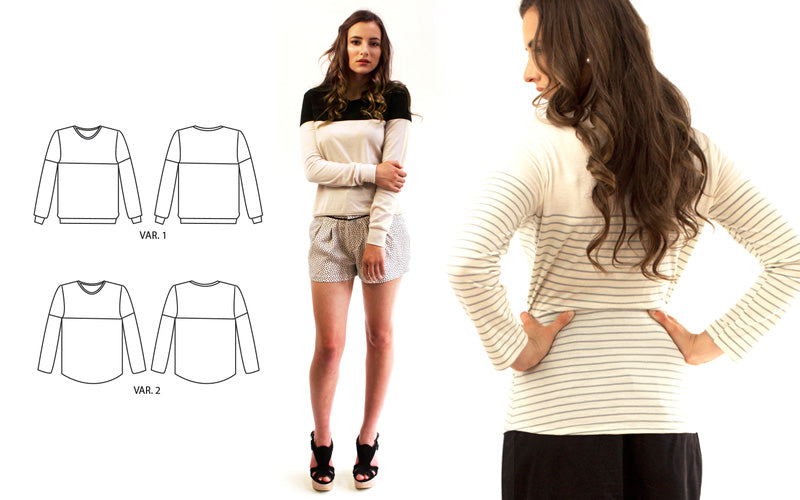 Ensis Tee by Papercut Pattenrs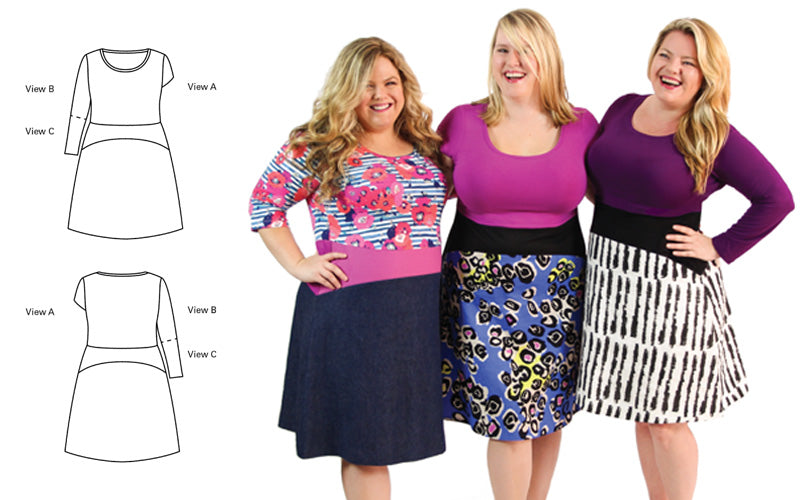 Washington Dress by Cashmerette Patterns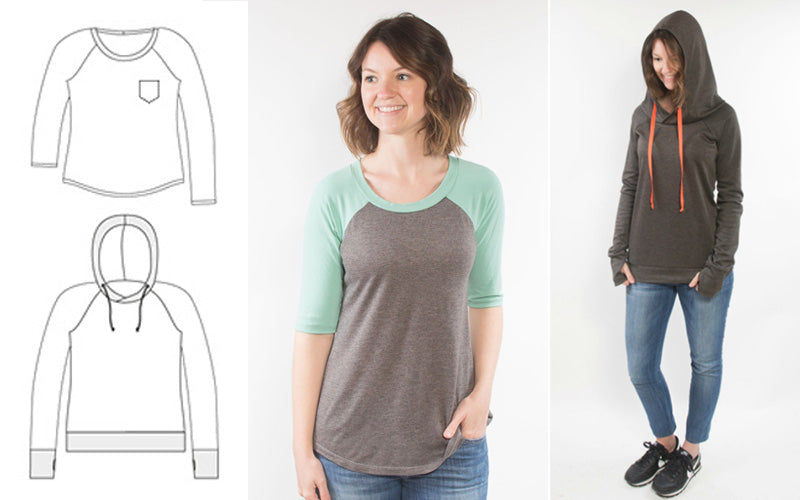 Lane Raglan by Hey June Handmade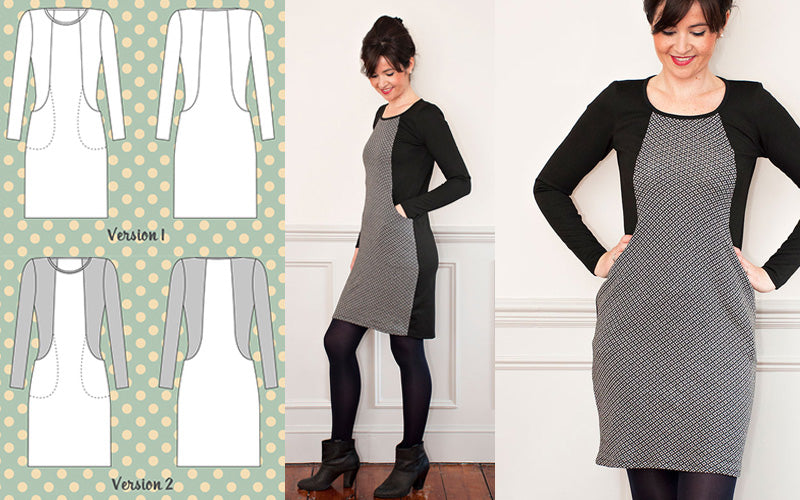 Heather Dress by Sew Over It

Pacific Leggings  by Sewaholic
Of course, you don't need a pattern with blocking lines to do colour blocking. It is pretty easy to slash a pattern where you want to block and simply add in the seam allowances. Check out my fabric blocking on this Kenedy Dress, this post on colour blocking the Panama Tee pattern from Alina Design Co, or this tutorial on colour blocking your Archer shirt from Grainline Studio.
Blocking can help you to reduce your fabric stash and create something really unique using different fabrics! Share your colour blocking projects in the comments below!
---