I am positively giddy with excitement today! I have been working on my second garment pattern for months and it is finally ready for the sewing world. Introducing *drumroll please* the Blackwood Cardigan!!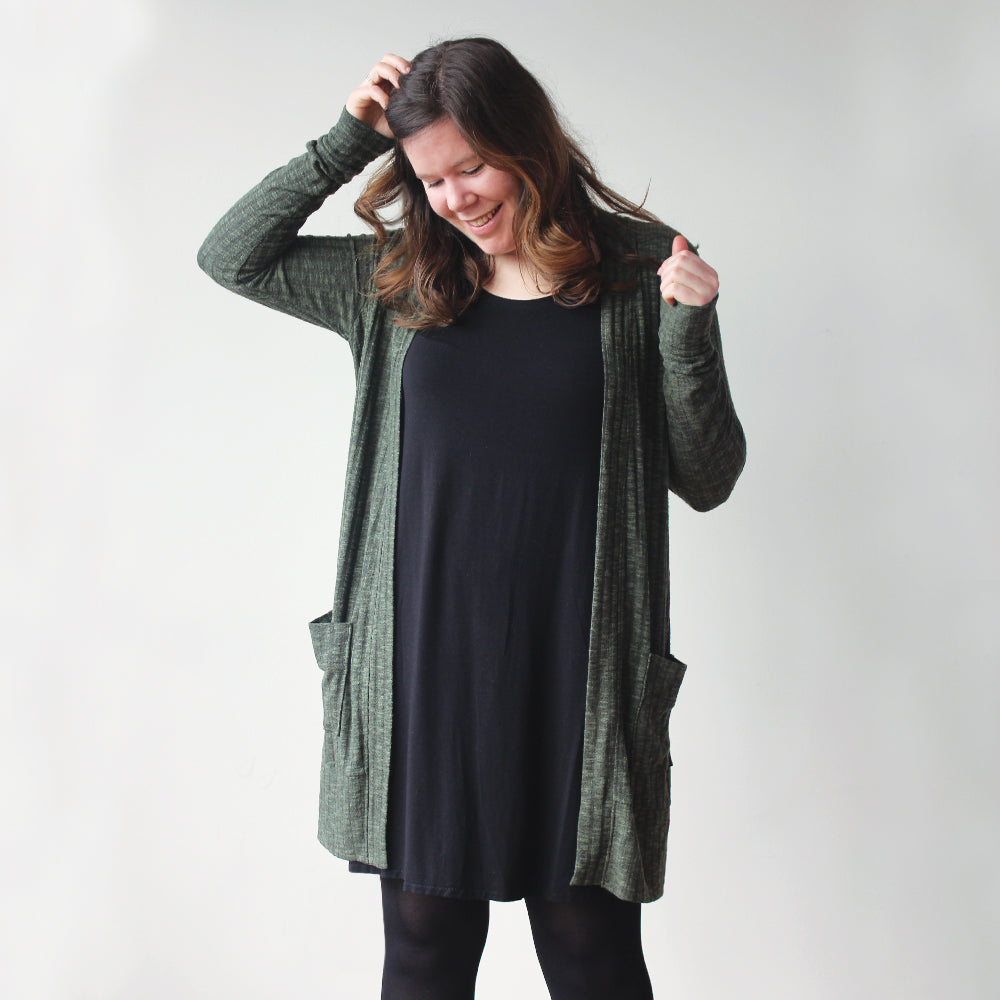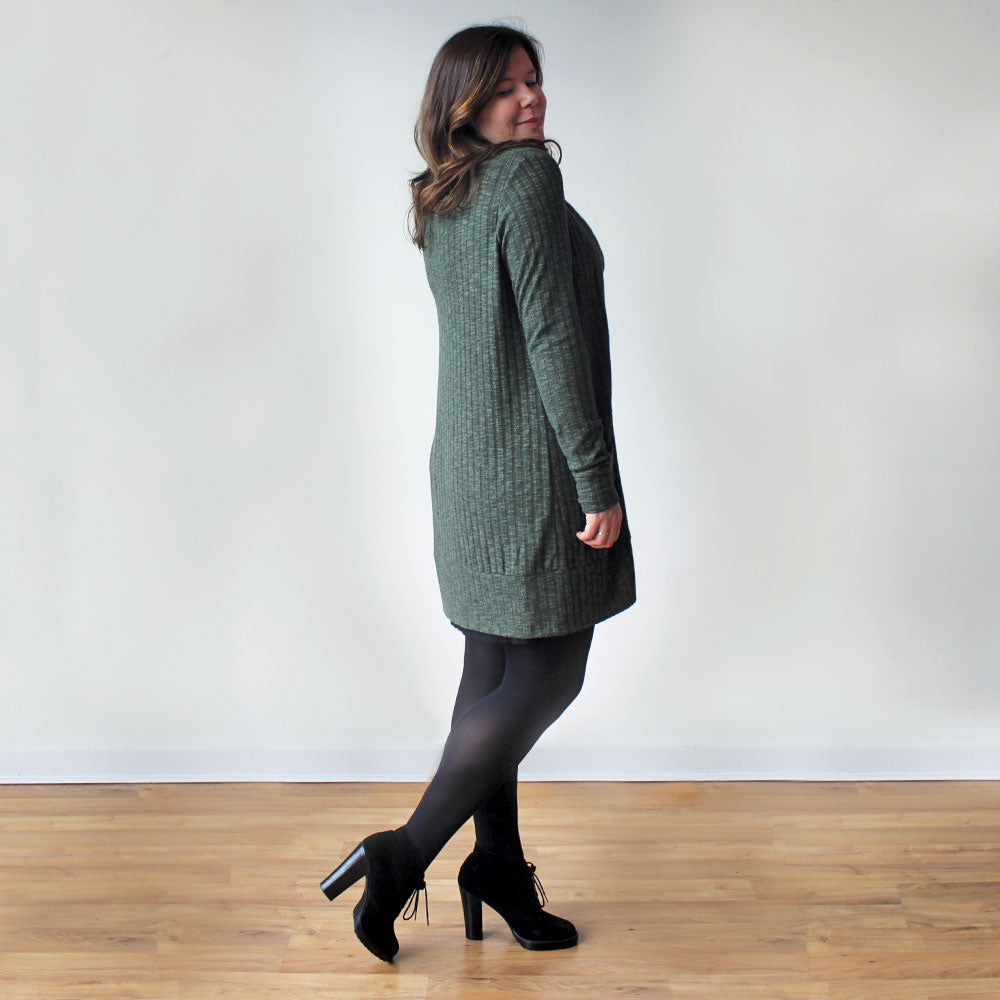 Do you love layering but find bulky cardigans difficult to fit under jackets and coats?
Do you need a lightweight cover-up option that ALSO shows off your outfit?
Have you tried the grandpa cardigan style and found it's not for you?
The Blackwood Cardigan is designed with layering in mind, so it has minimal excess fabric in the front and a close fit around the neck and shoulders. Its fitted shape and extra long sleeves make it perfect for wearing under jackets and vests, while also looking stylish over tank tops and dresses. View B ends at the hips, while View A extends down to the mid-thigh and includes patch pockets at hand level.  The Blackwood is intended to be worn open and is not designed to close at the front.
Get your copy of the Blackwood Cardigan this week only for 20% off!
---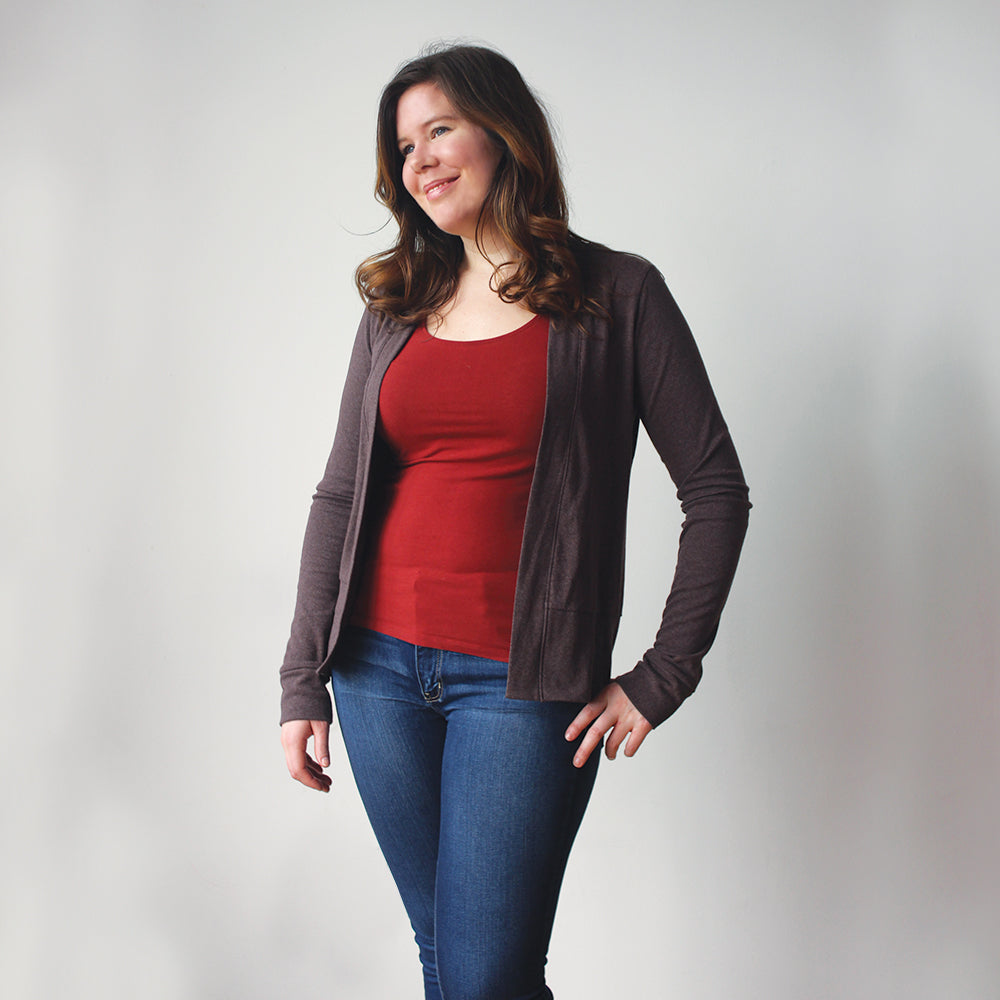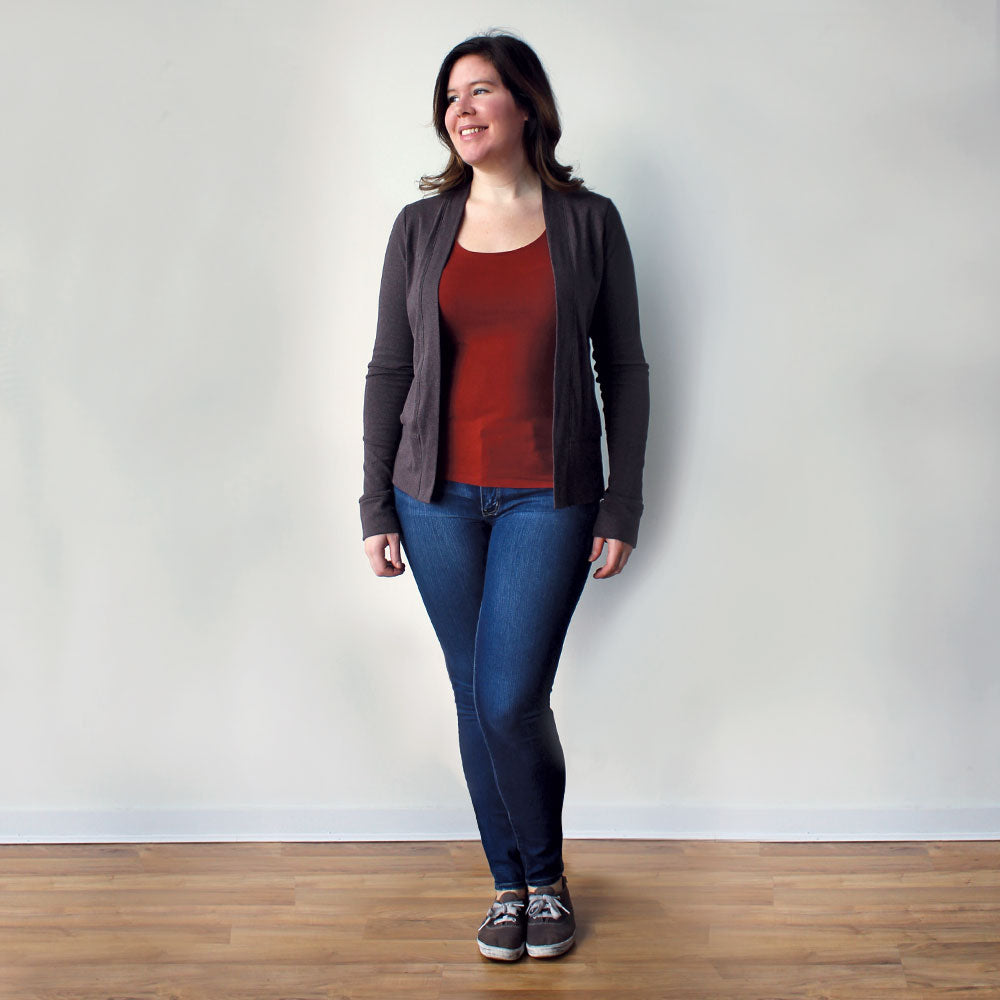 ---
I know that cardigans are not revolutionary, and there are some great cardigan patterns already out there! The reason I decided the Blackwood needed to exist is because I couldn't find the perfect cardigan for layering over tops and dresses that still offered a slimming silhouette. I also had trouble getting my jackets and coats on overtop of my dropped-shouldered, oversized cardigans, and did not like all the extra bulk!
The Blackwood is designed for layering, so you can throw a light version on over a tank or dress in the summer to make your outfit instantly office appropriate. In the cooler months, use your Blackwood as an extra layer for warmth under your favourite coat without any bulky discomfort.
I am also a big fan of open-front layers, so the Blackwood does not have any buttons. It is designed to be worn open and eliminates the excess fabric that hangs in front, showing off your killer outfit.
I have been wearing my Blackwood Cardigans nonstop since developing this design, and I hope you will find this pattern to be as versatile as I have!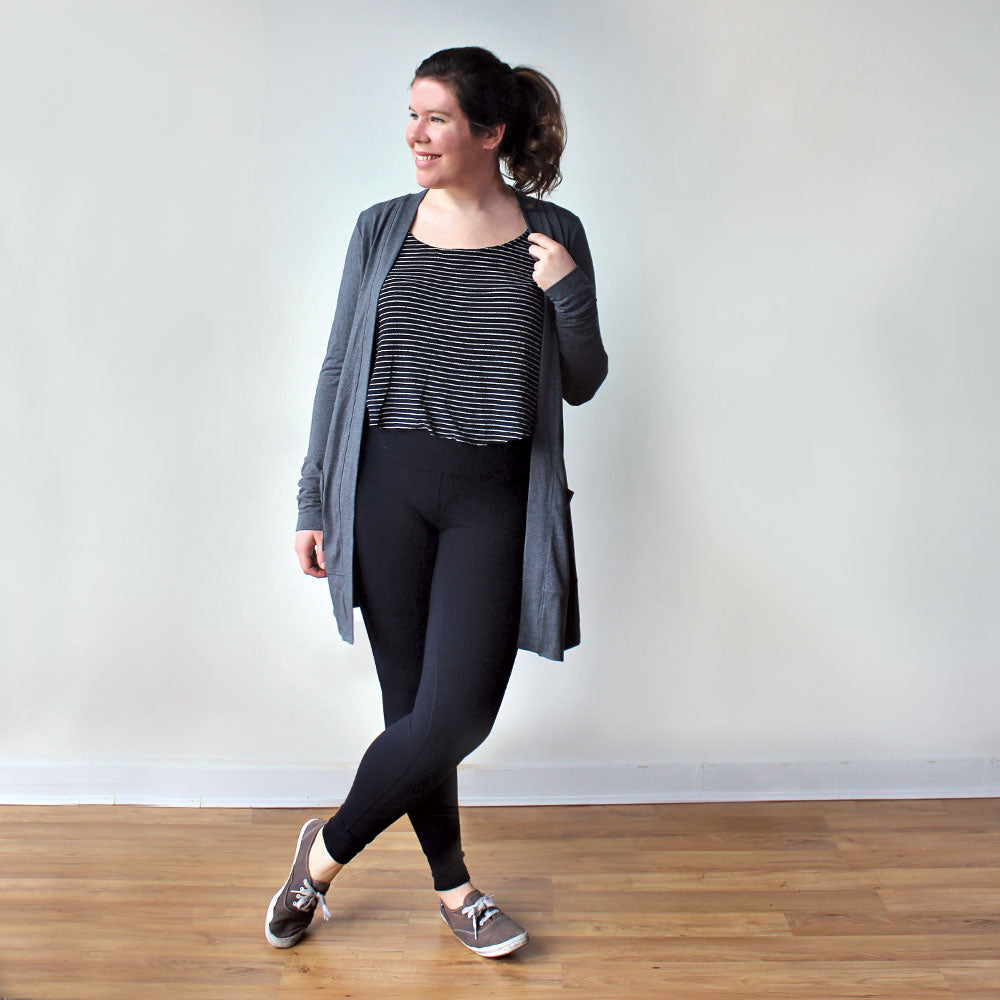 The Blackwood Cardigan is your new wardrobe staple, perfect for layering and wearable all year round! It was so great to have my pattern tested by 20 amazing home sewists who found it to be just the staple they were looking for, too!  Here is what some of them had to say: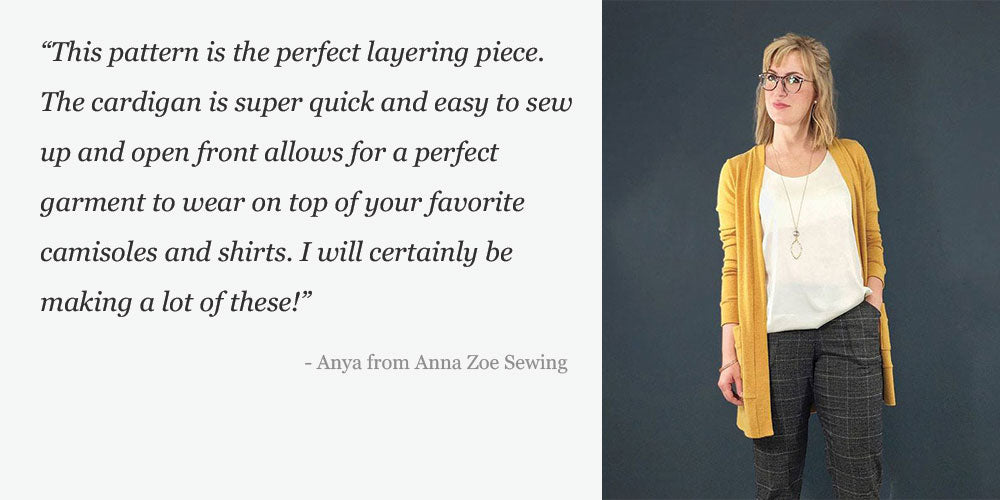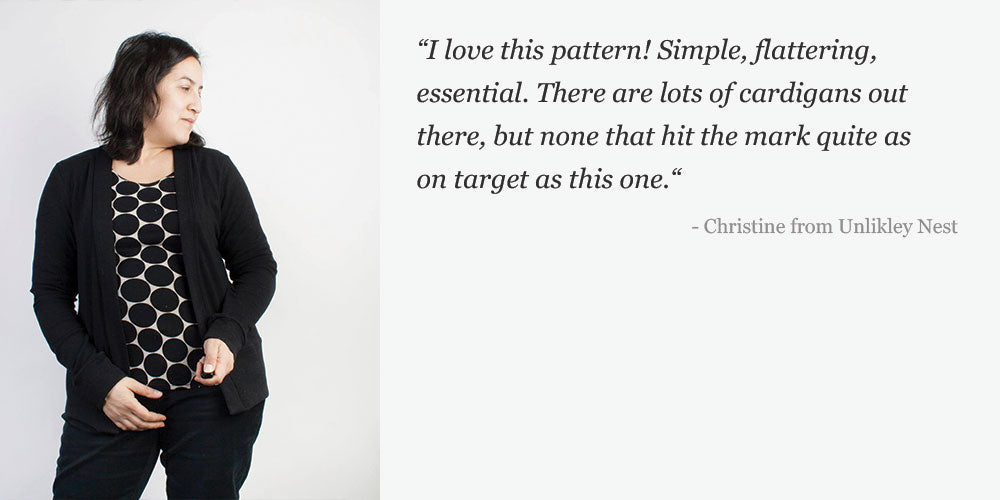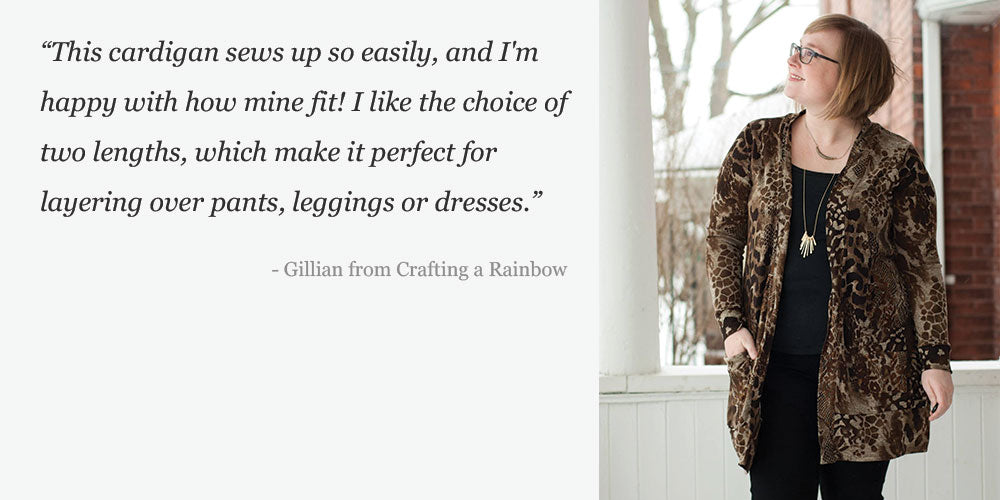 Get your copy of the Blackwood Cardigan this week only for 20% off!
Coming up next on the blog:
3Full tester roundup (their versions are seriously awesome!)

Fabric suggestions

Blackwood design inspiration 

Sewalong schedule (join me in making the Blackwood Cardigan!)
If you have any questions about the Blackwood Cardigan, you can reach me at hello@helenscloset.ca or message me on Instagram @helens__closet!
Thanks for checking out the Blackwood Cardigan!
---