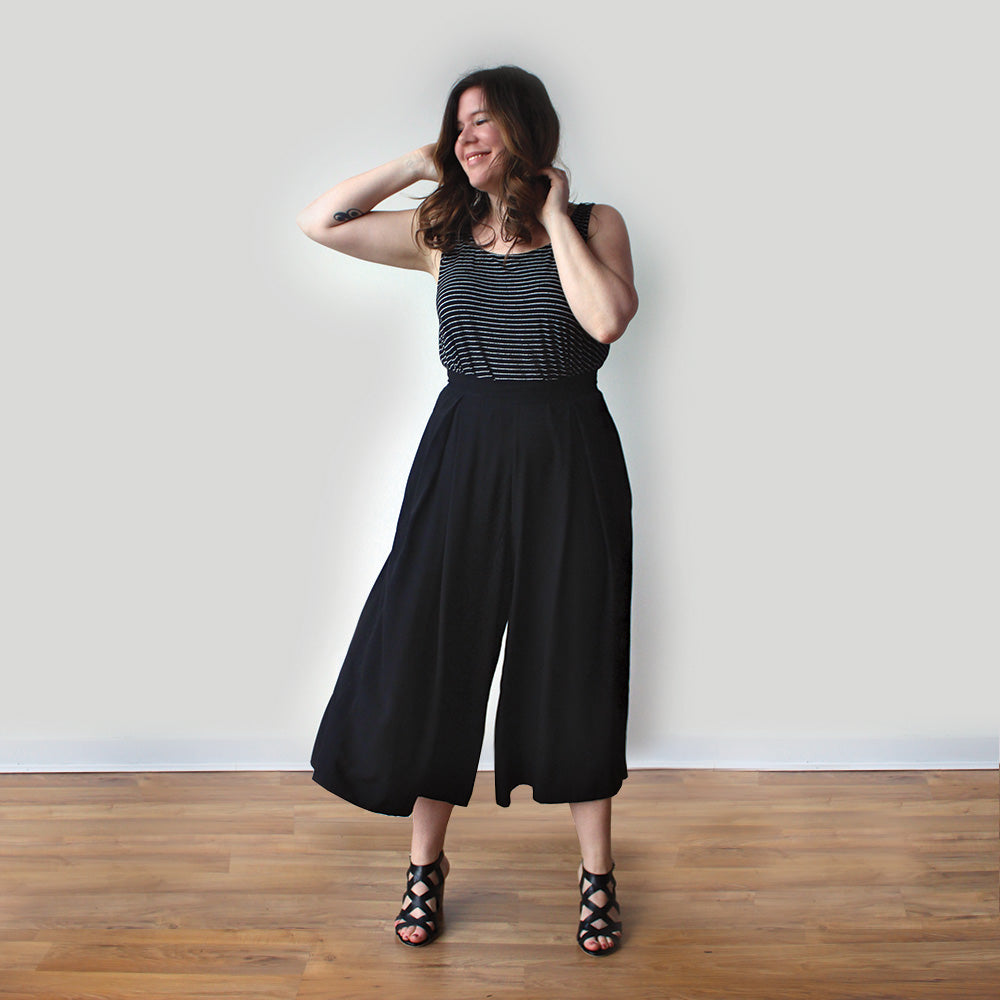 It is hard to believe that it has been almost 1 year since the release of the Winslow Culottes last June!  When I first started making this pattern, I had no idea how much my life would change after the release. This pattern opened my eyes to the possibility of seriously pursuing a business related to sewing, my blog, and my passion for creating. I learned SO much in the process of making the Winslow Culottes and through a lot of trial and error, I was able to get the pattern out into the world and share it with you lovely sewists!
One thing that I did not do for my first pattern was take 'proper' photos for the product page.  My fiancé and I took lots of pics all over town and while they are nice shots, they lack cohesion due to the varying backgrounds and lighting. Not to mention my tendency to choose bold, bright printed fabrics that may not be everyone's cup of tea.
I really want my product photos to communicate the features of the pattern as well as showcase the different ways one can style the pattern and the various types of fabric that they might choose. With this in mind, I made new samples of the Winslow Culottes and took new pictures for the product page. I am SO excited to share them with you this week!
It's Winslow Week! 
Head over to the product page to see more of the new photos!
I will be sharing each new version in an individual post this week to celebrate Winslow Week! You can join in on Instagram by sharing your Winslows using the hashtag #winslowculottes to let others know about this pattern and the sale.  Thanks for your support!