Happy Wednesday! I am feeling pretty excited this week because I have finalized the design for my next pattern! It won't be out for some time yet, but getting to that final design stage is awesome. It means I can move on to instructions, testing, and preparing for launch! Expect to see a release near the end of June.  In the mean time, I am LOVING all the support for the Blackwood Cardigan during Me-made May, seriously, check out the #blackwoodcardigan hashtag!  Thanks also for all the wonderful feedback about my new Winslow Culottes photos, you guys are the best! <3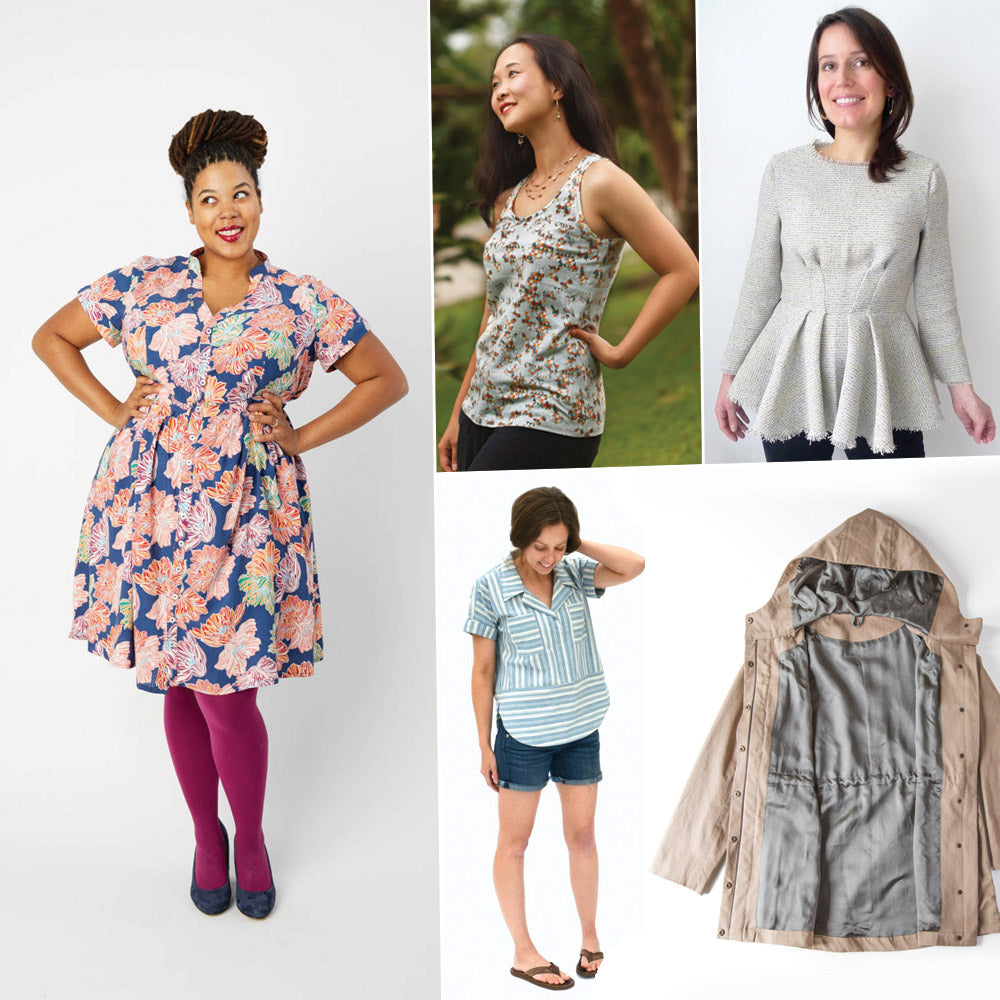 News (clockwise from top left)
Cashmerette released the Lenox Shirtdress.
Itch to Stitch released a free tank top pattern, the Lago tank!
Honig Design released the Athena top.
Closet Case Patterns released a lining expansion for the Kelly Anorak.
Hey June released the Willamette Shirt.
Makes
Dixie DIY made an awesome Kalle Shirt/Tunic hybrid.
I am loving this off the shoulder gingham top from Allie J.
This Vintage Shirtdress from Ozzy Blackbeard is gorgeous!
These pants from Cyber Daze are chic, chic, chic!
This Hoya Blouse from Red W Sews is super pretty.
The neckline on this birthday dress from Bobbin and Baste is beautiful.
Speaking of beautiful dresses, check out this one from Evolution of a Sewing Goddess.
Resources
Sie Macht tried out 90 different combinations of stitches and feet for sewing with knits! Check out her findings here.
Fashion Behind the Seams shows us how to draft a Petal Sleeve.
Melly Sews demonstrates how to rotate darts on a pattern.
Sew Essential teaches us how to hand sew rouleau loops and button loops.
Inspiration
I really enjoyed this post on following your bliss from Gillian at Crafting a Rainbow. Do you ever feel like taking the 'next step' with your sewing or blog but don't know what that is or if it is even necessary? This post is for you!