The Southport is officially a tried and true pattern for me.  I don't know about you, but if I make more than one version and I love them both, I give that pattern TNT status. I will definitely make more in the future.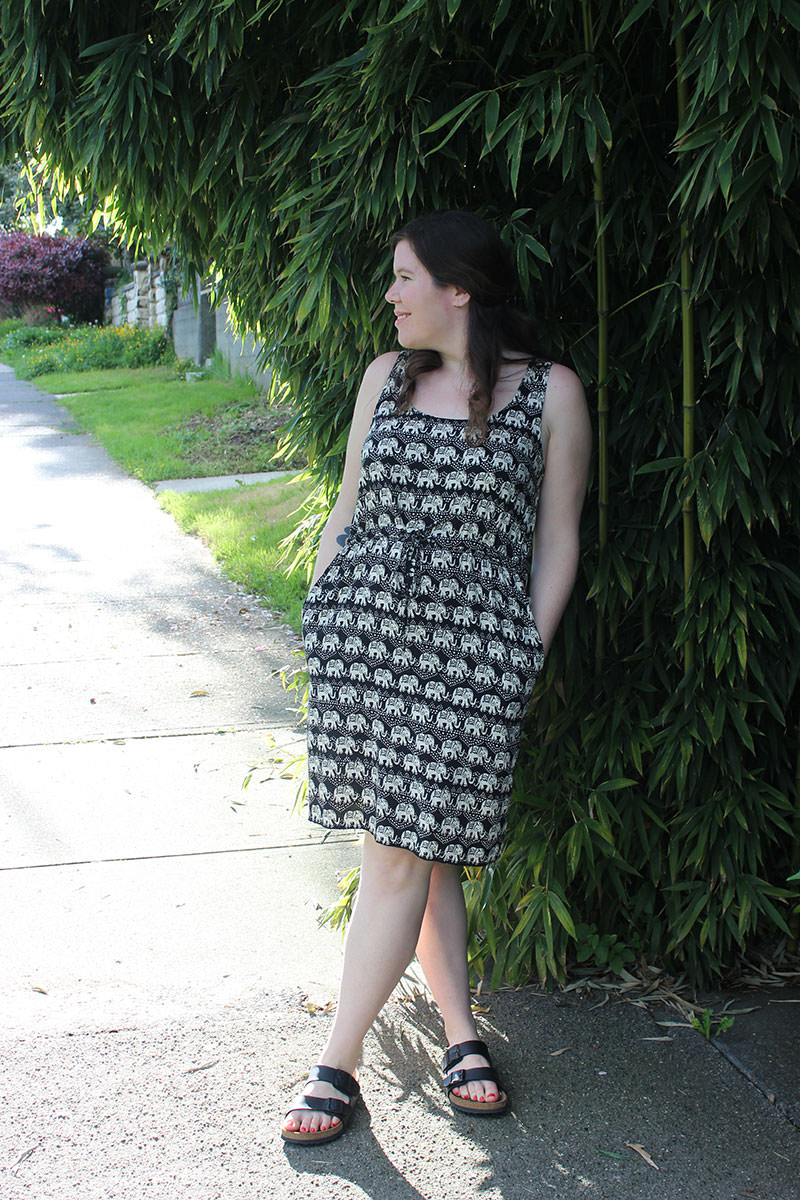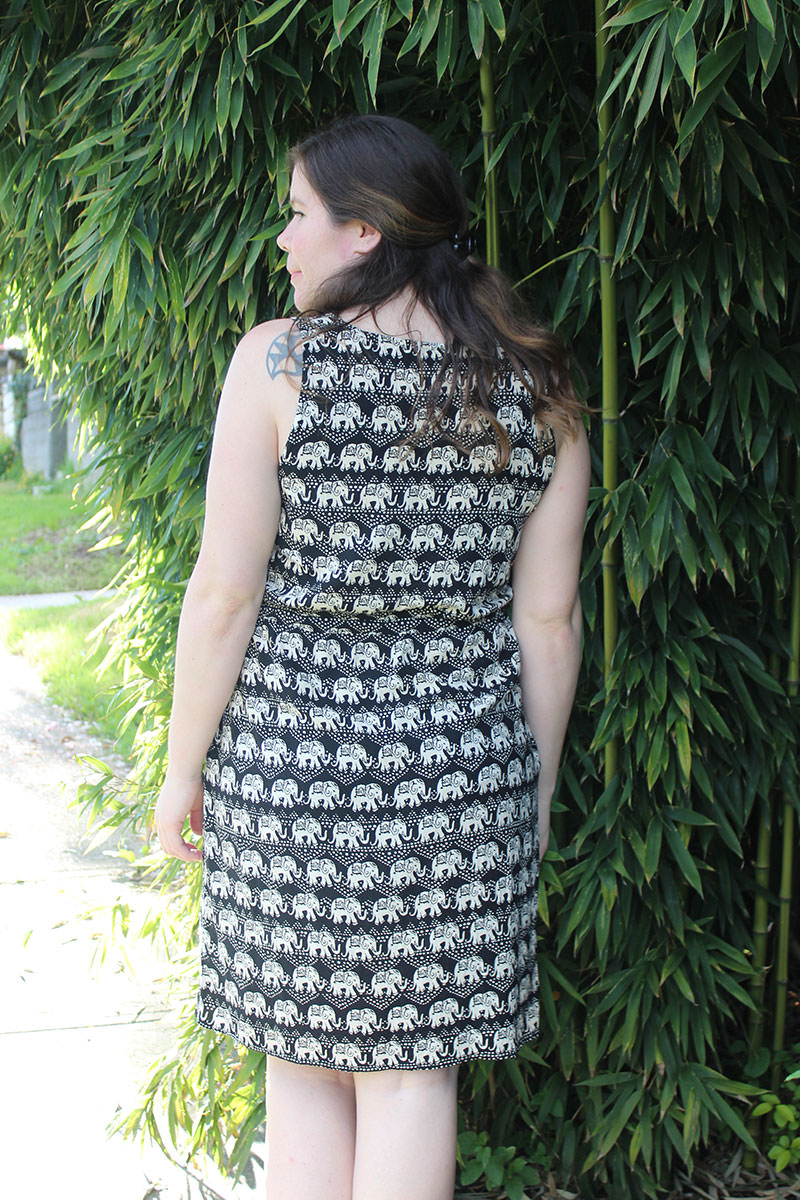 I love this dress for its simple design, loose fit, and bodice style. It is more of a tank top style but it has almost full coverage of the back, which makes it appropriate for more occasions. I love the half button down look (which I did for my previous version, but eliminated here so I wouldn't have to match this print), It can be pulled on overhead so you can do a faux button placket if you like, or eliminate it all together quite easily.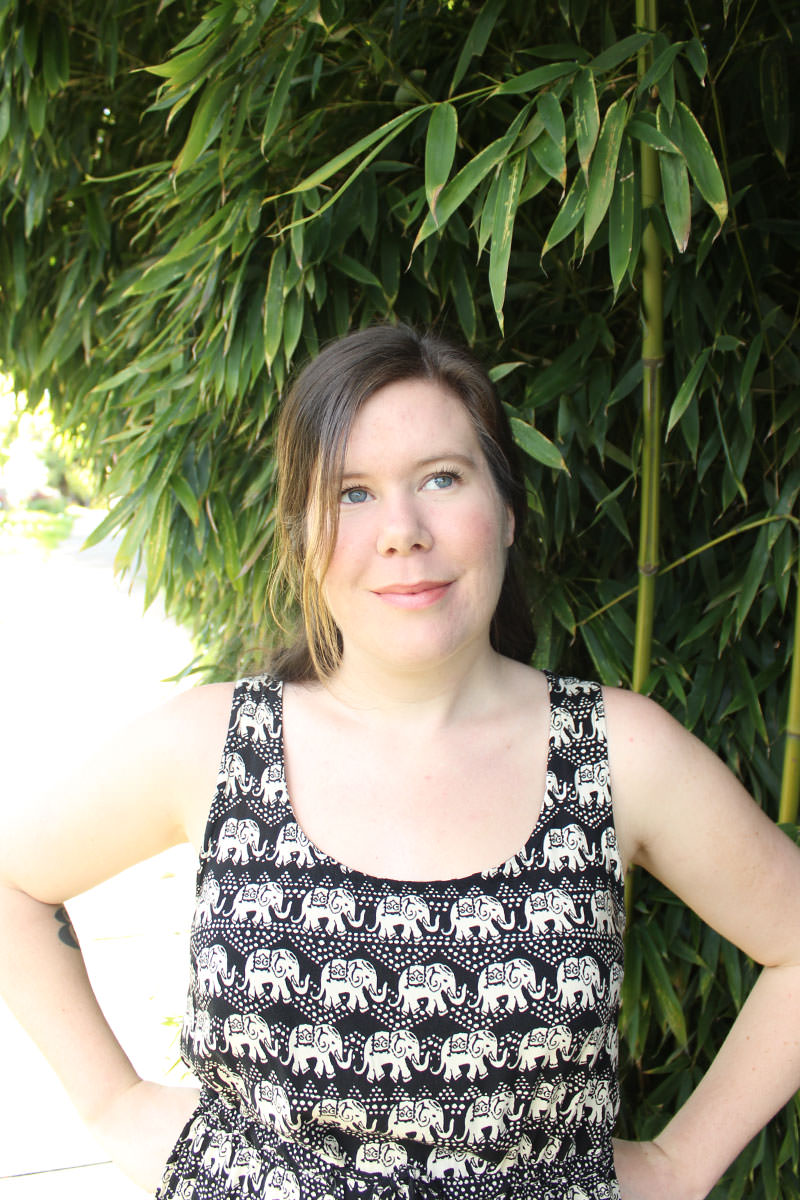 Another change I made for this version was to add about 5 inches in length. I neglected to do this on my first version and I am glad I did for this one.   I have yet to make the full-length version but rest assured, it is coming soon.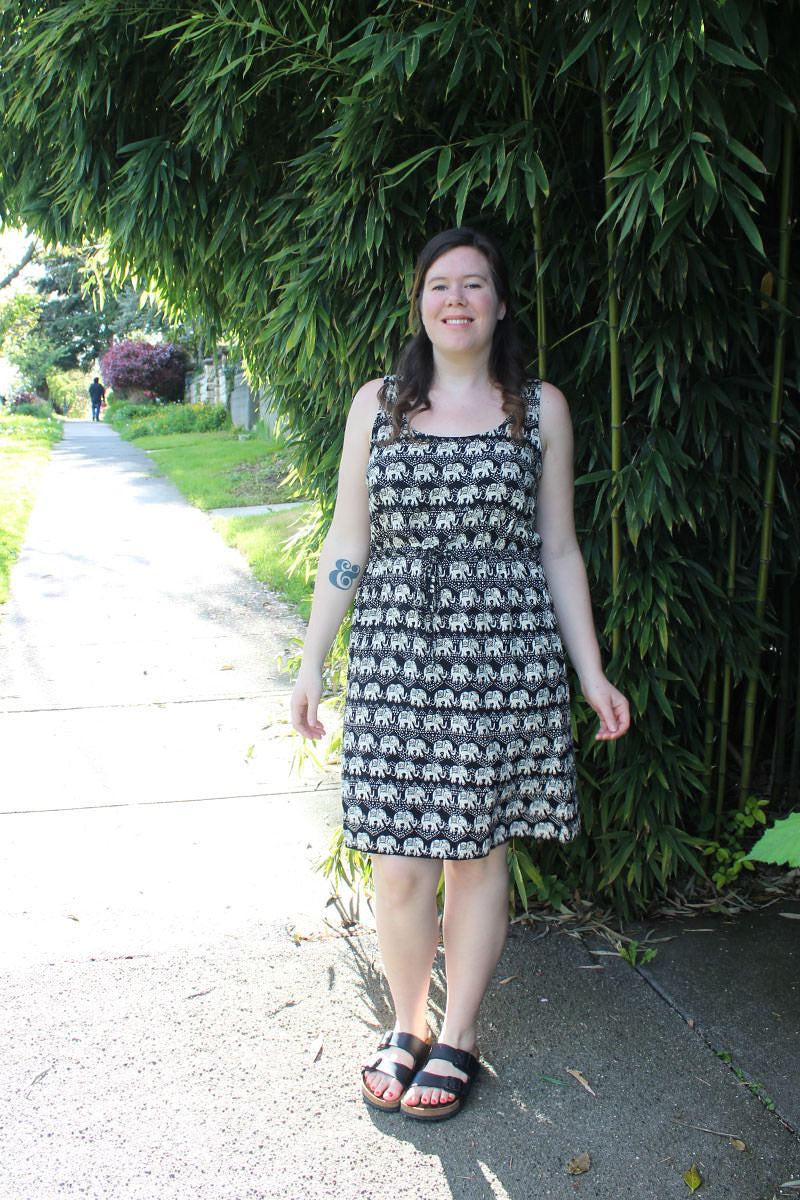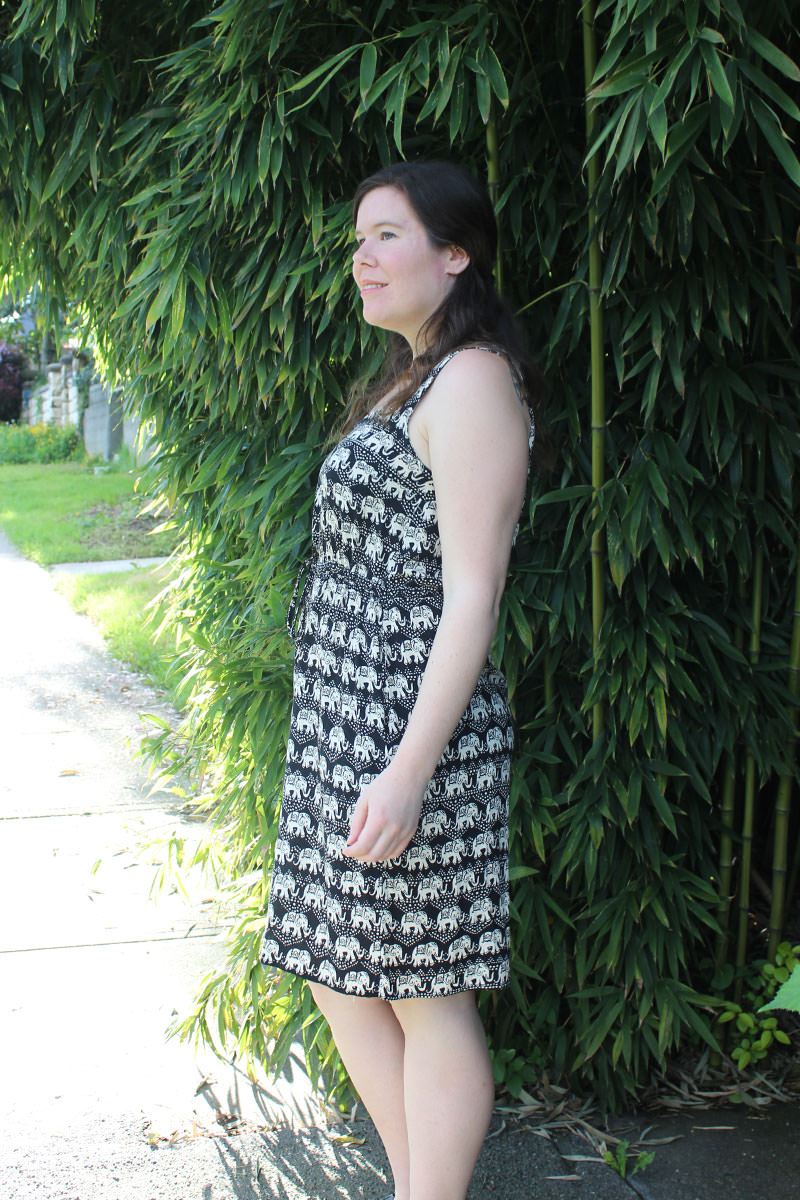 On to the fabric, which, I mean, how cute are these elephants!?  My mom brought this fabric back from her trip to Vietnam last spring so I am glad to be putting it to use finally.  She also just brought me some fabrics from India to replenish, so the stash is ever growing! This is a rayon challis with a very soft hand and great drape. I love the cream and black together and the elephants are in stripes which I tried to match up as best I could with the 2 meters I had.  My previous version was in a cotton fabric with more structure and the overall look is quite different.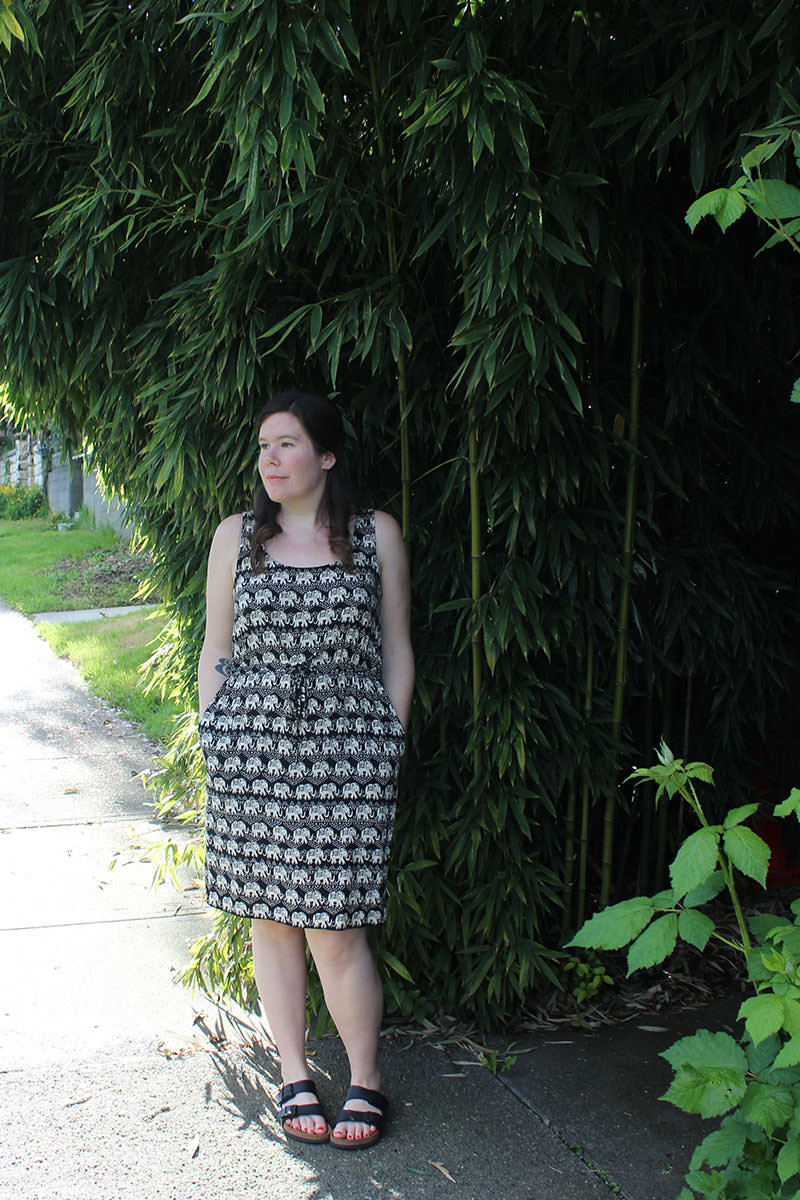 The Southport has a channel sewn around the waist on the outside of the dress, which I really like.  Often the casings will be hidden inside with buttonholes for the ties to get to the outside, but this method makes so much sense to me and I like the extra detail. Both the casing and ties are made from self-fabric.
I will be wearing this dress a lot this summer, I am sure of it.  Have you tried the Southport? What is your go-to TNT summer dress?