Happy Wednesday! This week I am feeling super jazzed about the podcast and my upcoming pattern projects! I am also totally feeling like I am ready for some cooler fall weather and I'm planning my fall and winter sewing! Are you starting to think about your next makes? I think I want to focus on some sewing challenges this season. It will likely mean fewer items sewn, but tackling more complex projects like jeans, a raincoat, and maybe even a few bras! I can't wait to get started.
News (clockwise from top left)
Jennifer Lauren Handmade released the Mayberry Dress.
Sew Sin City released two new patterns, the Dana tanga panty and the Brittnee thong panty.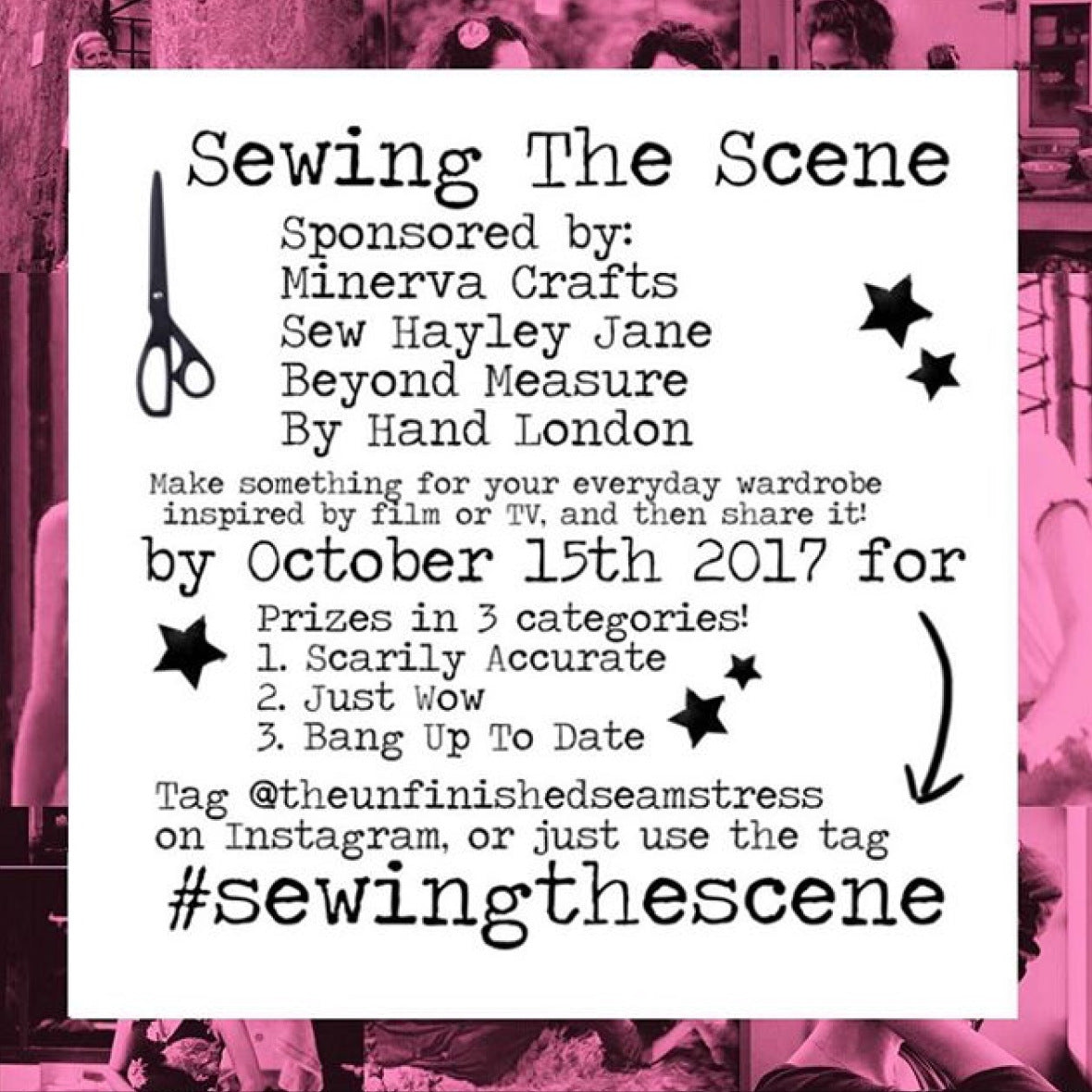 Community
The Unfinished Seamstress is running an instagram contest! Make an item for your wardrobe that is inspired by a scene in a movie or TV show before October 15th for a chance to win some great prizes. Use the hashtag #sewingthescene to enter!
Makes
This windowpane Trevi dress from Groovy Baby and Mama is perfection.
I love this Katie dress from Sewrendipity.
How cute is this handmade outfit from Diorella?
Fifty two Fancies does it again with this Oslo Coat.
The fit on this fuschia number from Sew Manju is amazing.
Sew Pomona blew me away with this gorgeous Kimono jacket.
How freaking cool is this dress from The Magnificent Thread?
Gorgeous embroidery on this shirt from Goodbye Valentino.
Maddie Made This shares a great Fringe Dress.
I LOVE everything Tweed and Greet makes, but these beach photos take the cake.
Resources
Sew this pattern shares tips on taking project photos.
Itch to Stitch shares how to sew a perfect welt pocket.
Inspiration
Jasika Nicole has blown me away with her shoe making abilities! Check out her gorgeous handmade clogs here.