Happy Wednesday, makers! Can you believe we are halfway through December already? My mind is racing with 2018 sewing plans and resolutions. I have to admit I am a little bit of a resolution junkie – always making more than I could ever keep. Even though this may seem like a pointless endeavor, I really love making them anyway and I don't give myself a hard time if they don't all stick.  I like to let myself get swept up in self-reflection and goal setting because it helps me visualize my future. The things that do stick with me make all the difference and the things that don't, well, there's always next year!
News (clockwise from top left)
Jennifer Lauren Handmade released the Nixie Briefs.
The Seamwork Magazine patterns this month include the Jill coat and the Erica dress.
Red Rabbit Mercantile released the Field Tote.
Wardrobe by me released a men's Boxer short pattern and updated their men's Hoodie Pattern.
Community Events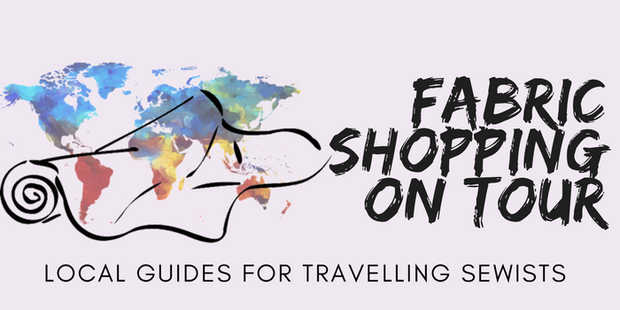 Alex from Sewrendipity is compiling blog posts about fabric shopping into one central hub so we can reference it on our travels! I love this idea so much. If you have a fabric shopping post to add to her list, go get in touch with her!
Want to sew more menswear in 2018? Join Allie Jackson with her #menswearmakenine challenge.
Makes
Handmade by Ditsy Tulip made a Nina Lee sweater dress.
Dream, Cut, Sew made a gorgeously detailed pair of trousers.
I want these cozy PJ's from Belle Made.
Unchas Unchas knocked it out of the park with this Spicy Dress.
So much good velvet this week! Check out this Aldaia dress from Stitching Odyssey, this Holiday dress from Simple Blessed, and this Vogue dress from Belle Citadel.
Duckndam made the new Seamwork Jill Coatigan.
I can't get enough of the fabric Katie used for her Hawthorne Dress.
Henna Hamima made a gorgeous Harriet Bra.
Don't miss this Rosari skirt from Hello Yellow Club.
Creating in the Gap made an amazing Holiday outfit.
Miss Celie's Pants made a fantastic Cascade Duffle Coat.
Resources
The Dreamstress shows us how to sew a Petersham waistband.
Cocosloft shares a simple handmade travel jewelry pouch.
Saki Jane shares her fabric shopping list for Vienna and Budapest.
Closet Case Patterns gives us holiday gift ideas.
Inspiration
I am in love with the embroidery on this top from Mrs. Hughes. Anyone else have embroidery goals for 2018?
Love to Sew Podcast
Emily Hundt is the designer behind In the Folds, an independent sewing pattern company based in Sydney, Australia. Emily believes in slow sewing and cherishing the making process. She is currently running a Kickstarter campaign to take her PDF patterns to print. We chat about planning and launching a crowdfunding campaign, her recent rebrand, and her unique design philosophy.