Happy Wednesday, Makers! This week's roundup is a big one! So many great patterns, makes, and resources to share. It seems like you all have the sewing bug like me. Right now, I am working on some fun pattern hacks to share next month to help you make the most of the Winslow Culottes pattern!  I love the idea of stretching patterns to create new looks and saving some $$ by using the patterns we have. Is there anything you can think of that I should cover in the series? Let me know!
News (clockwise from top left)
Cashmerette released the woven Montrose Top Pattern.
True Bias released a zipper fly expansion for the Lander Pants.
Sew Over It released the Ultimate Culottes.
Tilly and the Buttons is sharing the patterns included in her new book, STRETCH!, on her blog this week.
Itch To Stitch released the Mountain pull on jeans.
Indie Sew has created an exciting spring collection with Seamly.
New podcast alert! Stay tuned for Stitcher's Brew with Gabby and Megan.
Wardrobe by Me released the Perfect Tunic.
Community Events

The Sewcialists is continuing the 'Who We Are' series with Sewing For Mental Health.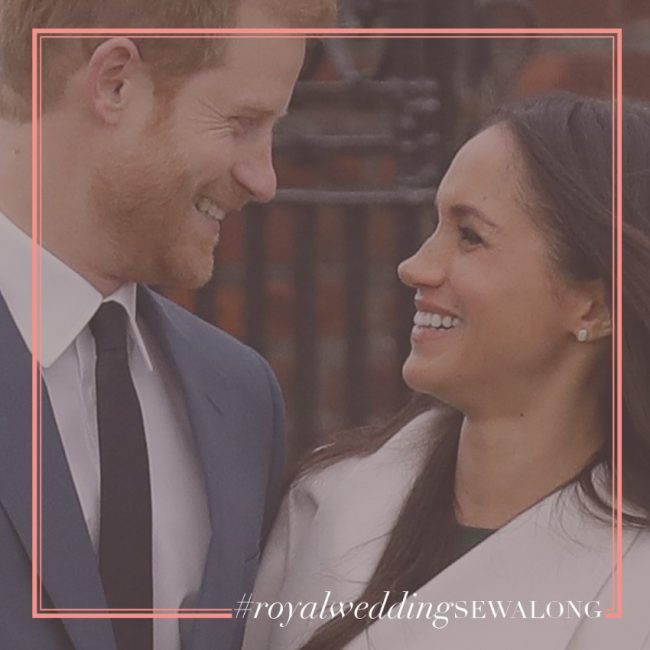 McCalls is organizing a Royal Wedding Sewalong with lots of bloggers leading the way in dressmaking sewalongs on their blogs.
Mrs. Hughes is hosting the Dress Like Your Gramdma challenge again this year!
Makes
I love the beautiful shibori dyeing done by Thanks, I Made Them for her spring jacket.
Bombazine made the In The Folds jumpsuit and I want one if every colour.
Check out this amazing Desmond Backpack from Guthrie and Ghani.
Learn the difference between 'button down' and 'button up' while admiring this Cheyanne Shirt from Sew Bon.
There were two amazing Wiksten jackets this week, this one from Laura's Daily Workbook and this one from Made by Rae.
Judith Dee shares her love of the Ginger Jeans.
How cute is this Sanibel dress hack from A Happy Stitch?
The Nesting Crane made a beautiful Camden Cape.
The fabric in this Kalle crop top from Pins and Pinot is stunning.
I love this dress from Fifty Two Fancies.
Handmade by Shelby made a great Kalle Tunic.
I can't get enough of this Barkcloth Charlie Caftan from Mrs. Hughes.
Resources
Megan Nielsen shares a guide on sourcing fabric responsibly.
Are you following this blog series on making your own dress form from Grow Your Own Clothes? You should be!
Sew DIY shares 10 sewing patterns for Spring.
Cloth Habit shows us how to make underwire adjustments for the Harriet Bra.
On the Podcast
This episode is all about how to getting started with sewing! We recommend patterns, classes, and books for newbies, and explain lots of sewing techniques and fabric jargon. Find out what tools you need to get going and how to keep moving forward with your new sewing hobby! Listen Here.