I'm back! I just returned from my vacation to Thailand with my partner, Sam. We had a wonderful time and I am missing that 40-degree weather (realistically, it was insanely hot, but I've got my rose coloured glasses on already).  I missed my sewing machine and my blog, and I am grateful to Caroline for handling the podcast while I took a break. It was nice to have a chance to breathe and reflect on some things. As you might expect, I am back with new energy and ready to tackle new projects and challenges. Welcome back to the Wednesday Weekly!
News (clockwise from top left)
Seamstress Erin has rebranded to Tuesday Stitches and has released the Tropo Camisole.
Scroop patterns released the Otari Hoodie.
Grainline Studio released a Scout sleeve variation pack.
Ann Normandy released a new pants sewing pattern.  
Hey June released the Amalfi Dress.
Seamwork released the Natalie Blouse and Jenna Skirt.  
Community Events
Sew Together For Summer is back! This year is the summer of the wrap dress. Sew a wrap dress between now and June 21st and share it on Instagram using the hashtag #sewtogetherforsummer to enter to win prizes. I am sponsoring this challenge and I have done a roundup of Indie wrap dress patterns to help get you started!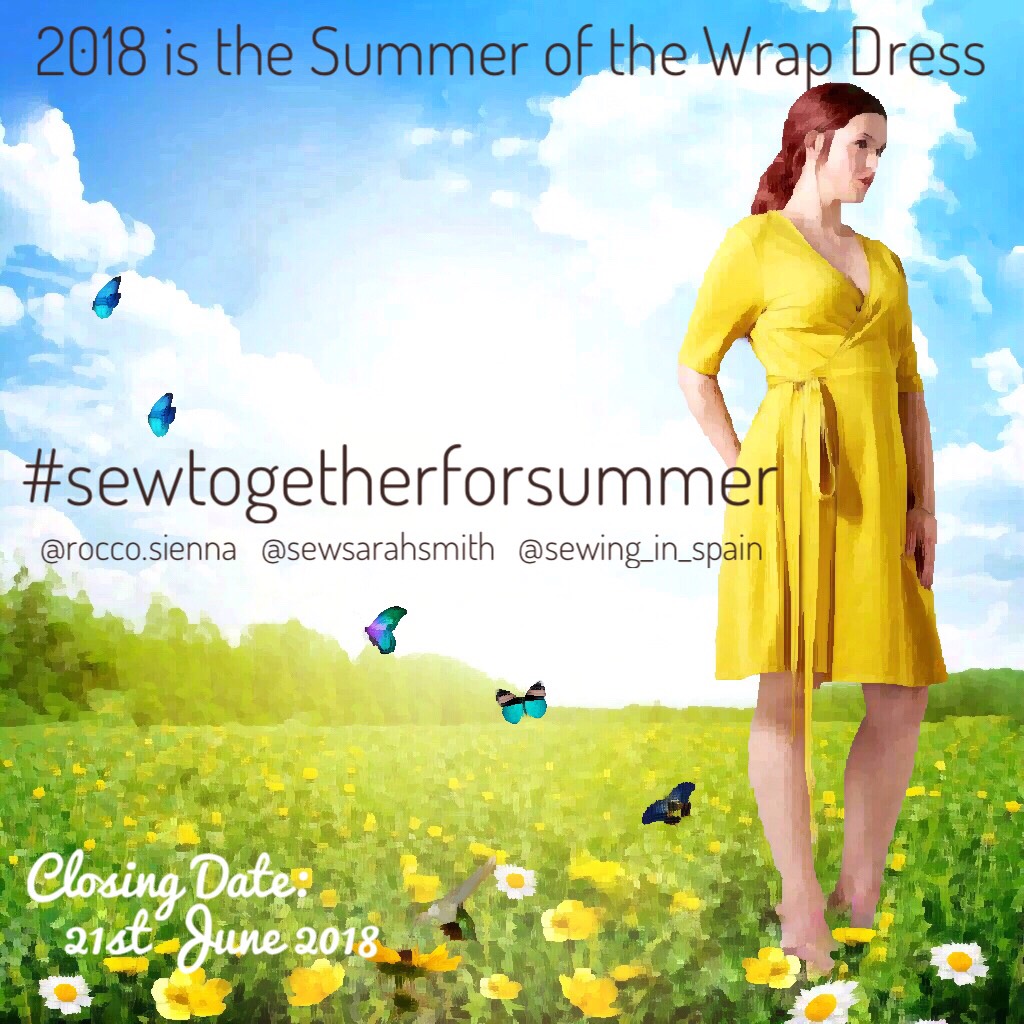 Makes
A lovely Spring tunic from the Ravel Out.
The Nesting Crane made three pairs of Avery Leggings!
These self-drafted hiking pants from Sew Treefrog are impressive!
How cool is this leather jacket from Vervliest und Zugenaeht!?
Thornberry made a beautiful Simplicity jacket.
I can't get enough of this fabric used by The Girl Who Makes Things for her Helmi Tunic Dress.
Lara Handmade looks stunning in her Lodo Dress.
This dress from Sewrendipity is amazing!
Noble and Daughter nails it once again with her Sapporo coat.
Jasika Nicole bravely takes on a project from Pattern Magic.
I am swooning over this dress from Lily Sage & Co.
These Persephone pants form a Very Purple Person are so good.
I want this little bolero jacket from Sew Pamona.
Resources
A good read on the Sewcialists blog about sustainably sewing a handmade wardrobe.
Tuesday Stitches shares everything you need to know about FOE (fold over elastic).
Pomegranates and Pieces shares ideas for what to do with fabric scraps.
I am in love with these hand knitted details for the Moderne Coat from Blueprints for Sewing.
Judith Dee hosted a Blackwood Cardigan Sewalong on her Youtube Channel! This is a great resource for anyone wanting to try the Blackwood. Thanks, Judith!
On the Podcast
I'm playing catch up this week and I don't want to leave out any of the episodes that were released. We had 2 amazing guests and a jam-packed episode about sustainability in sewing these past few weeks. Check them out!
Episode 36: Tissue Fitting with Melissa Watson
Melissa Watson is on the show to tell us about the Palmer/Pletsch tissue fitting method. She walks us through common fitting issues and the right order to make fit adjustments. Melissa also shares her experience growing up in the sewing world, designing patterns for McCalls, and some exciting news about the new Palmer/Pletsch fitting book! Listen Here.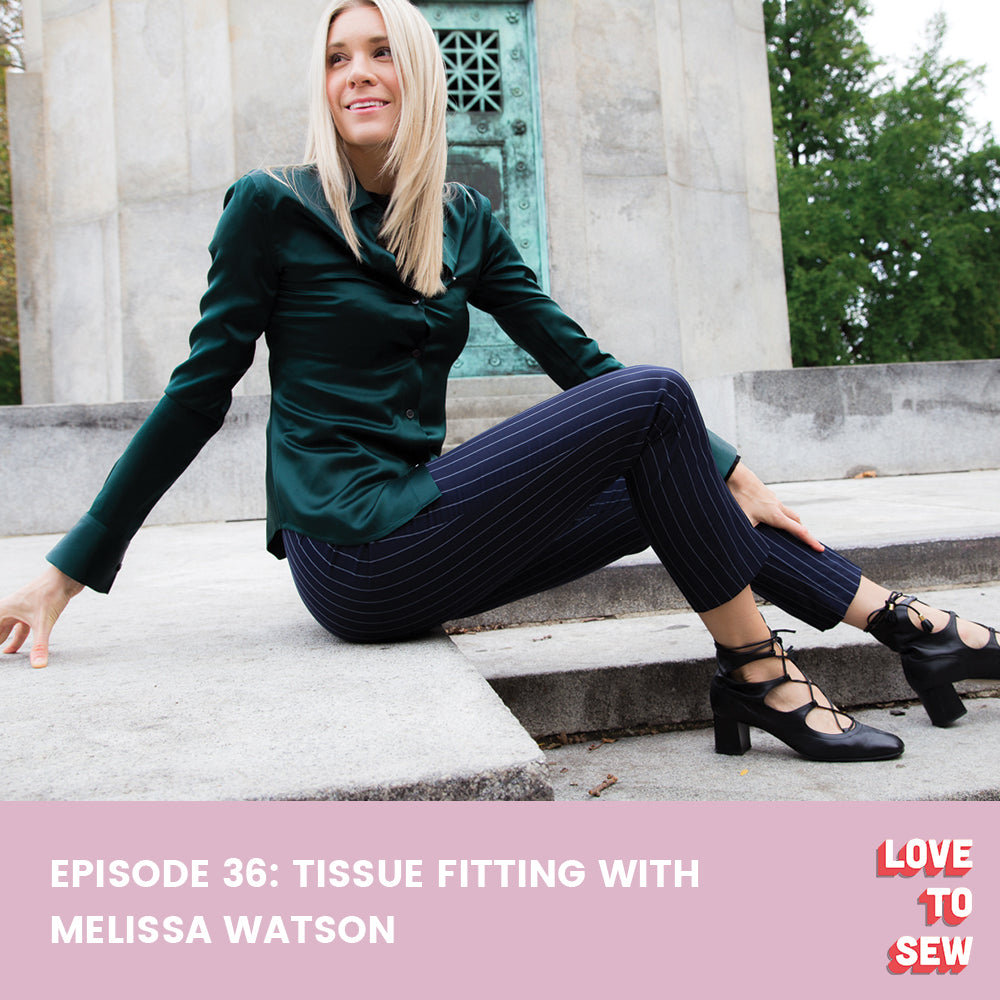 Episode 35: Sustainability and Sewing
This week we are exploring the topic of sustainability as it relates to our sewing practice. We open up about where we are at in our sustainability journey, and how we plan to be kinder to the earth. We also offer tips on what you can do as a sewist to lessen your environmental and social impact on the planet. Listen Here.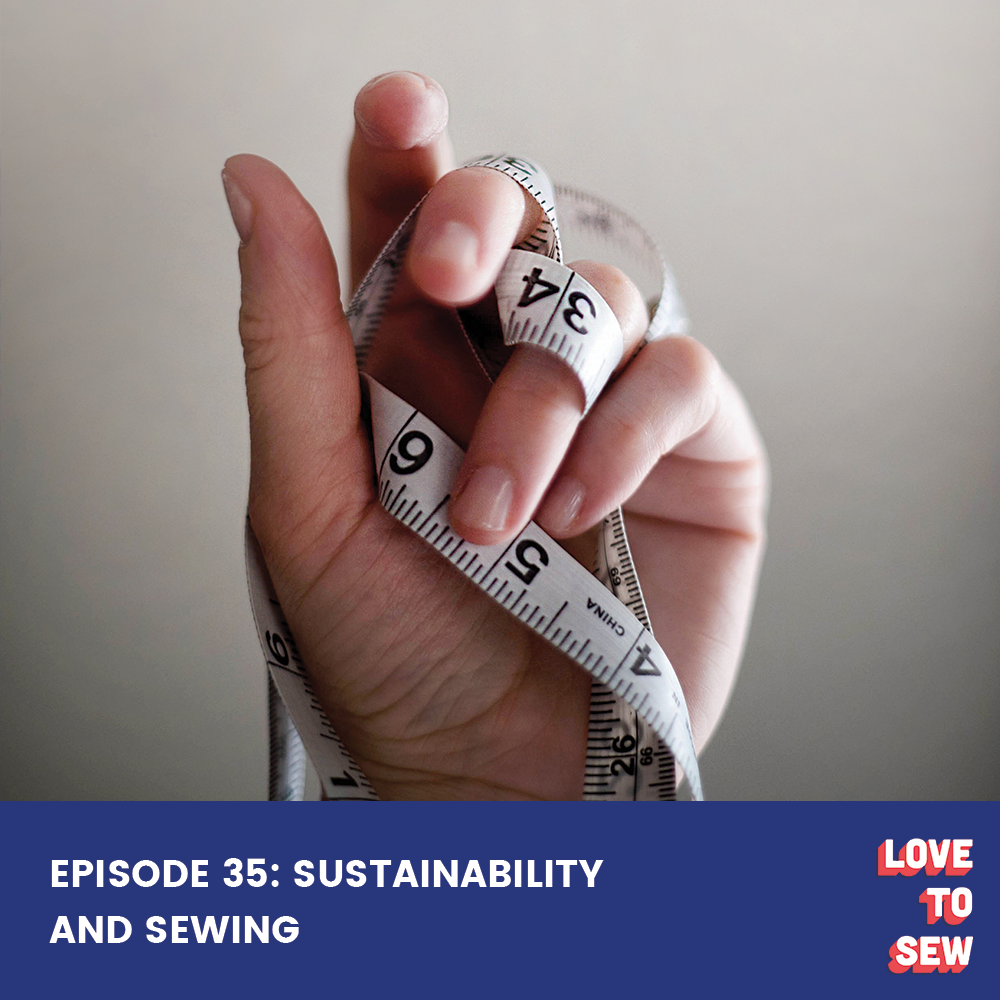 Episode 34: Intentional Making with Aidan Owen
Aidan Owen joins us to chat about connecting with our deeper selves through the act of making. Aidan is an amazing knitter and an enthusiastic beginner sewist with lots of great insight to share. We talk about sustainability, slow making, and just how awe-inspiring it is to create. Listen Here.