These pants may be my favourite make of the year thus far. They are so dead simple but I feel like a million bucks when I wear them! It the combination of drapey red fabric and fun tie options that makes these total winners for me. I have full instructions below on how to make a pair of these for yourself, it's easy!
Let's get started! For this hack, you only need the leg pieces. You do not need to cut the waistband or pockets. You do not need to make any changes to the leg pattern pieces, there is plenty of fabric for wrapping because we are not sewing those big box pleats!
First, you will finish the outer seam edge of all the pant pieces. I like to fold mine twice at 1/2″ and sew. You can also serge and fold once, or fold twice at 1/4″, whatever works for you! Do this for all 4 pant pieces.
You can calculate the length needed for your tie by measuring the top of the pant front and adding the amount you want for the ties. If you want really long ties, you may need to piece two pieces of fabric together. You want to cut 2 tie pieces, one to sew to the front and one to sew to the back.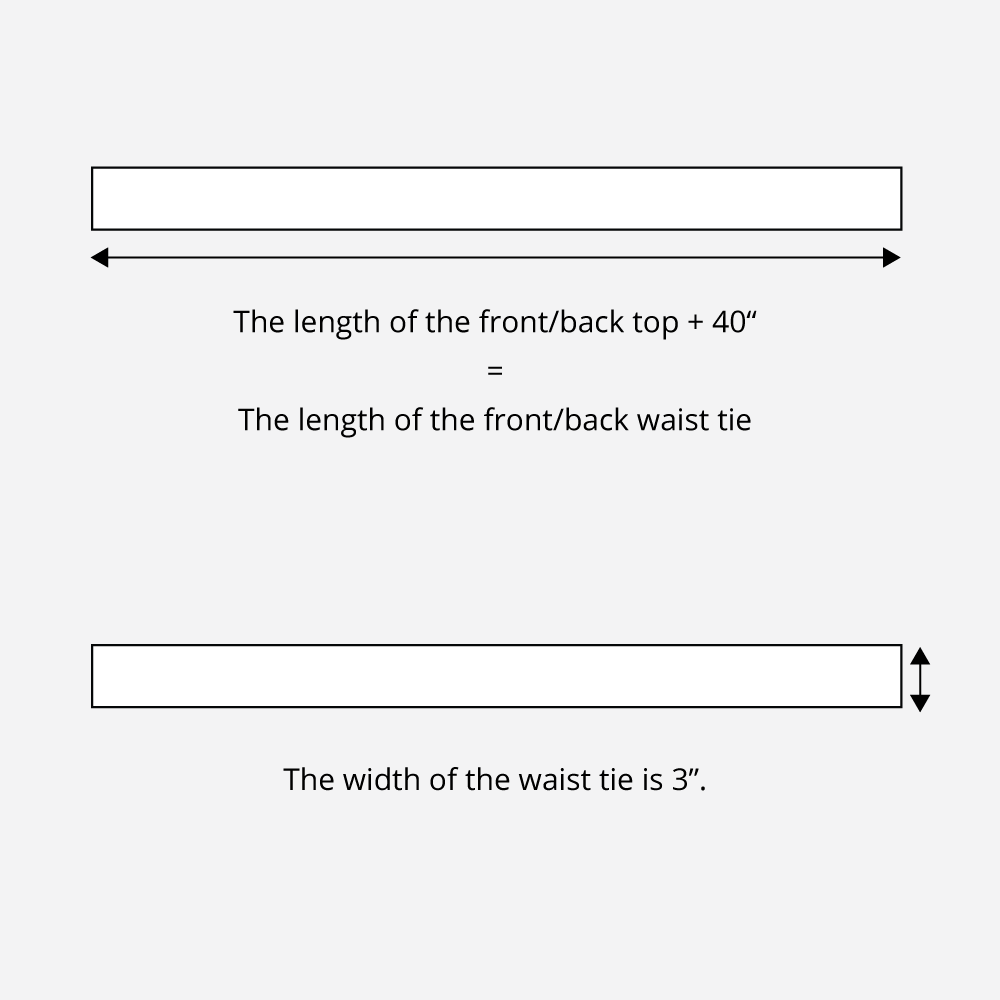 You can make a super skinny tie or a wider one. For my version here, I used a 3″ band. (it results in a 1″ wide tie). Please ignore the loose threads that I excitedly left dangling so I could take these pictures!
Topstitch all around the waist tie, securing it to the top of the pants and enclosing all the raw edges. I like to stitch approximately 1/8″ from the edge.
You have two wearing options with these pants, and both look nice in their own ways!
One thing you may be wondering is, 'what if a strong wind comes along?' Well, the wrap pants can blow open on the sides, but I have found there is enough overlap to protect your booty from showing. They also tend to drape open when sitting or crouching down (this I learned while petting a very cute dog!) so make sure you don't get them caught under chairs or drag them on the ground! Be aware that this hack will show your legs at times.
I paired my Winslow hack with my sleeveless Nikko top!  I love this simple black turtleneck for pairing with high waisted pants, it is just a perfect combo! I didn't make my jacket, but if you want to recreate this look, try the Alina Design Co. Hampton for a nice jean jacket pattern.
I hope you liked this Winslow Culottes hack. Let me know if you have any questions for me about how to make this happen. It does work well for the shorter views, too!