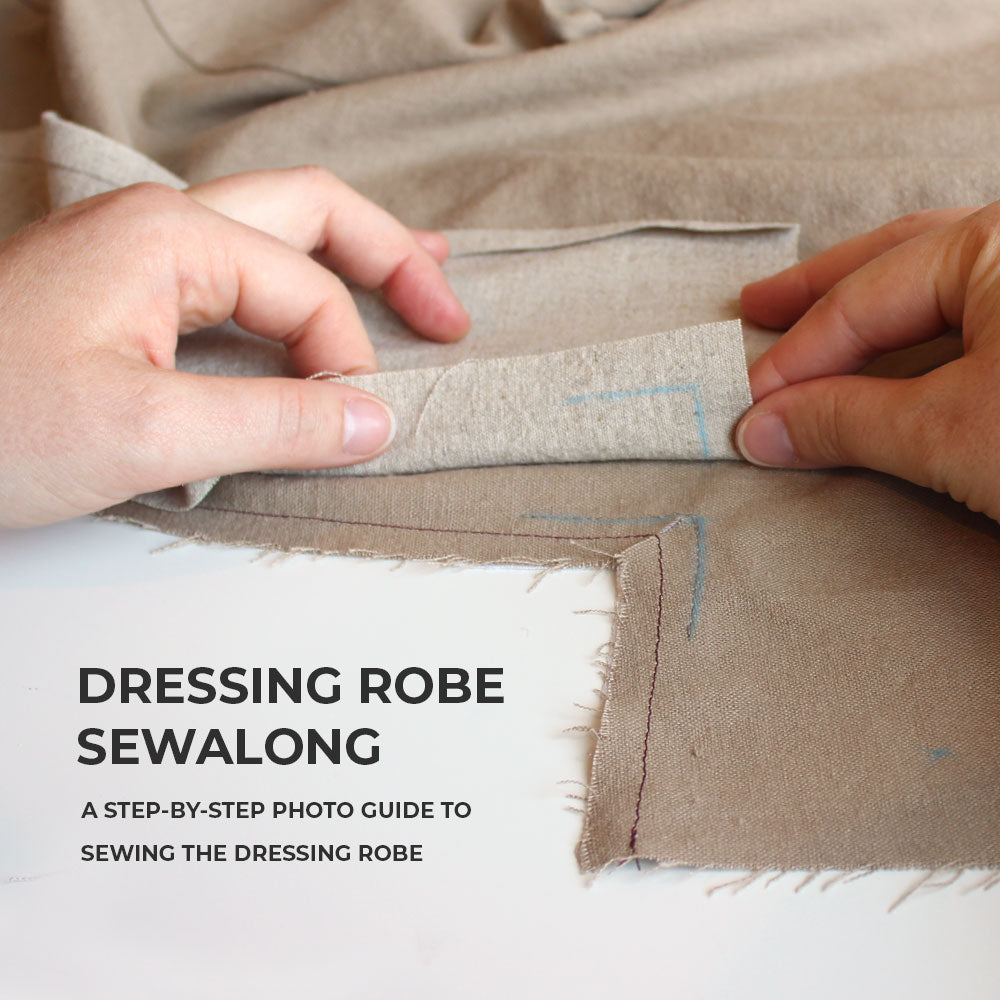 The Dressing Robe Sewalong Schedule:
We will be diving right into the sewing with this project. I will also be sharing a tutorial for altering the front band to avoid sewing the corner seam if you are interested in that. If you have questions about choosing a fabric or cutting out your Dressing Robe, you can email me directly at support@helensclosetpatterns.com!
Tuesday, June 5th: An alternative front band (no corner seam)
Thursday, June 7th: Staystitching and interfacing
Friday, June 8th: Making the ties
Saturday, June 9th: Pockets, shoulders and sleeves
Monday, June 11th: Cuffs (hidden seam method)
Tuesday, June 12th: Cuffs (exposed seam method)
Thursday, June 14th: Front band (hidden seam method)
Friday, June 15th: Front band (exposed seam method)
Saturday, June 16th: Hem and finish!
I really look forward to making this pattern along with you and I can't wait to see your Dressing Robes this month! Please let me know if you have any questions!
Note: This pattern has been discontinued.

The use of the Japanese word 'Suki' for this pattern is cultural appropriation. We apologize for using the name and will continue to strive to do better. You can read more about this decision here.