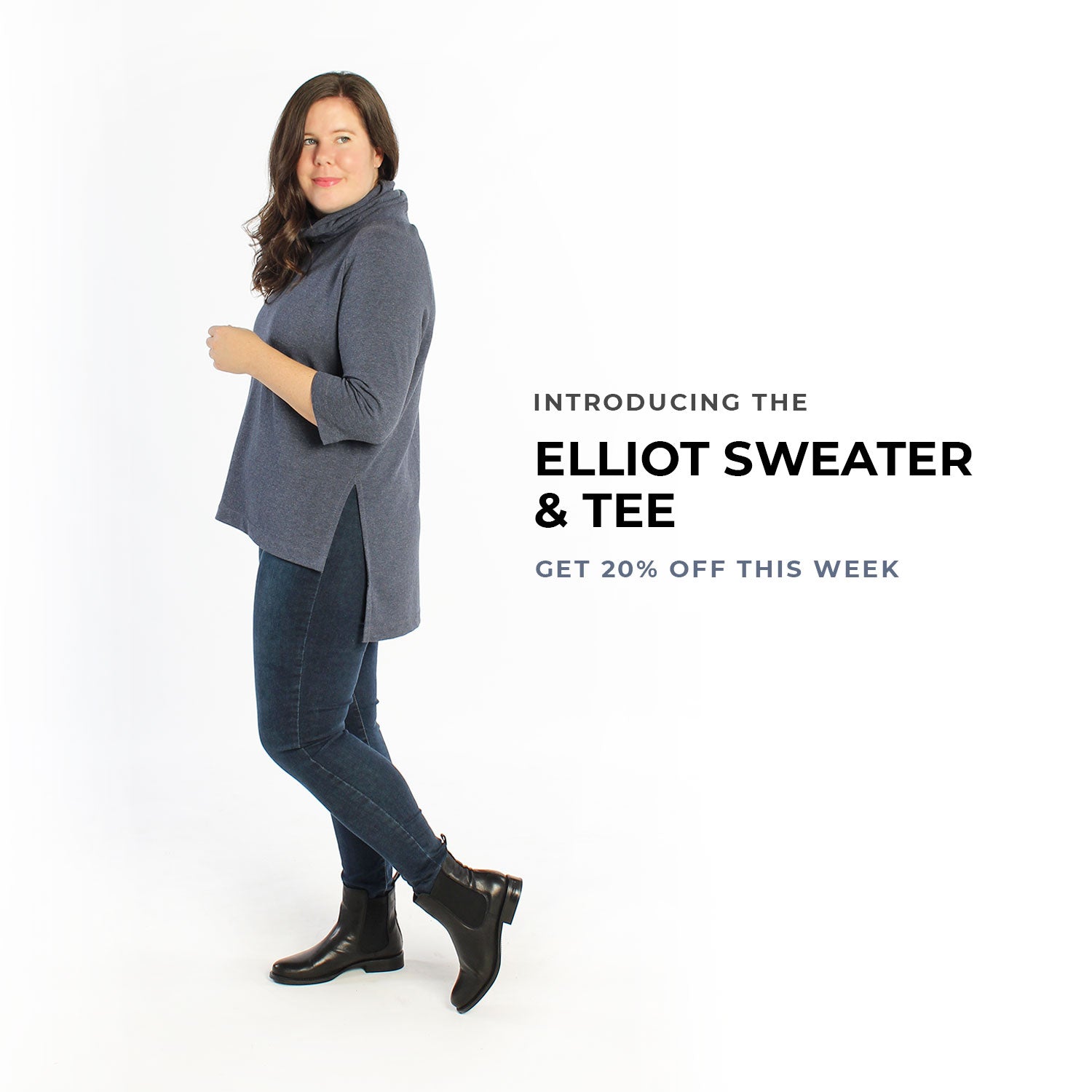 I could not be more excited to share my latest pattern with you, the Elliot Sweater and Tee! Get ready to inject some autumn coziness into your handmade wardrobe with this closet staple. Elliot comes with two sweater views, each with a loose, chunky turtleneck and a lovely raglan sleeve. It also has a classic t-shirt view that makes Elliot a fantastic wardrobe-builder.
The Elliot Sweater and Tee is on sale this week for 20% off, no coupon code required!
Get the Elliot Sweater and Tee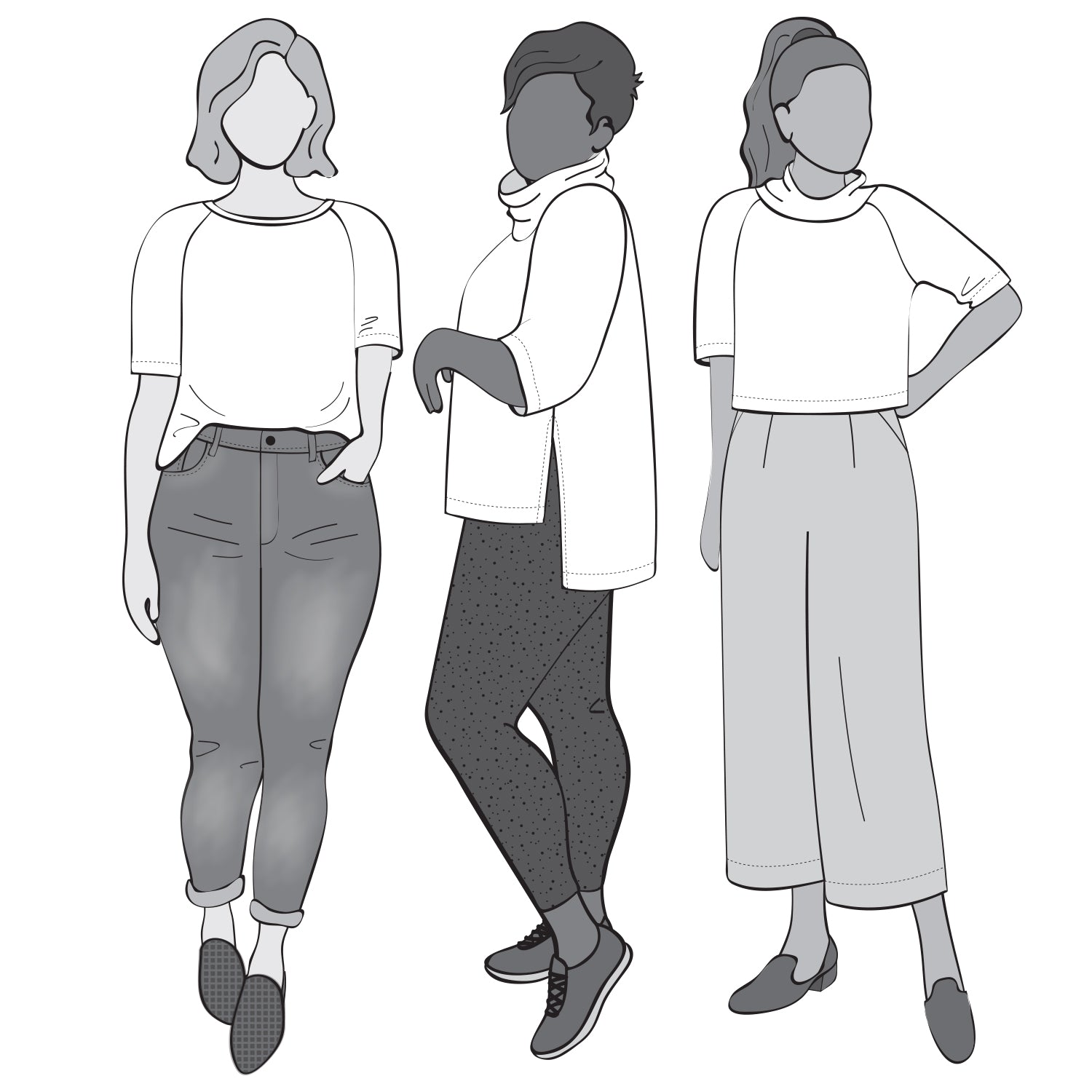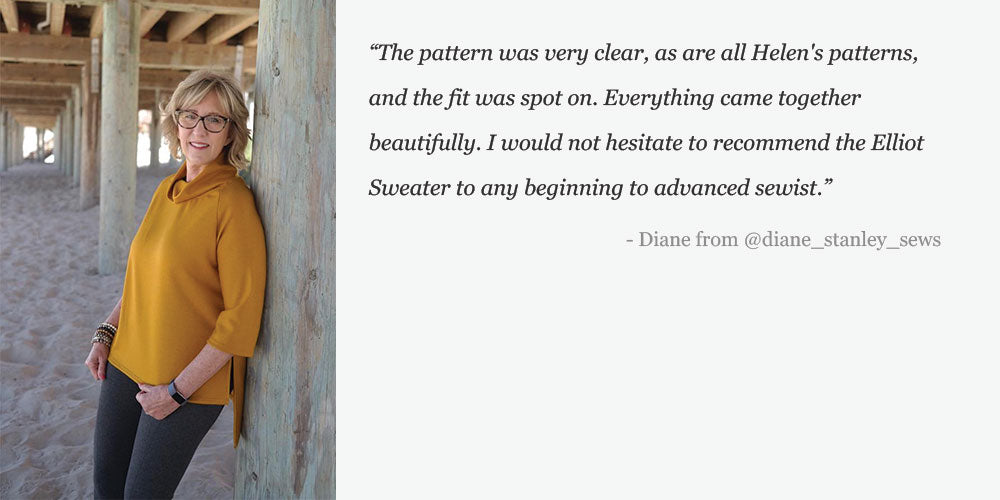 View A of the Elliot is my personal favourite. The high-low split hem and super cozy neck are just perfect for styling over jeans and leggings. You can make this view with the lower neckband of view B or even the classic t-shirt neckband of view C. It is so easy to mix and match with Elliot! View A has a 3/4 length sleeve that is oh-so elegant and comfortable.
View B of Elliot has been an awesome addition to my wardrobe because it pairs so well with my high-waisted culottes and skirts. It also looks great over a dress! This view features an elbow length sleeve, a cropped hem, and a shorter neckband. It is a simple piece that has proven to be extremely versatile.
Last but certainly not least, view C of Elliot has completely stolen my heart. I didn't know I needed a raglan sleeve tee in my life until I began work on this pattern! View C has a classic t-shirt length, a neckband, and the same elbow length sleeve that also looks really great bunched or rolled up on the arm. The fit is relaxed and casual, perfect for everyday wear.
This pattern is a great project for beginners who are ready to dive into the world of sewing knits! The thorough instructions will help you every step of the way, including tips for getting a professional finish – no serger required!
Elliot is a quick and satisfying sew, resulting in a sweater or tee shirt that is sure to get loads of wear. I hope you are as excited about Elliot as I am! Don't miss the 20% off sale this week!
Get the Elliot Sweater and Tee