One of the best things about being a pattern designer is getting to make patterns for garments that you want to wear! I try to make patterns for things that I want in my wardrobe, with the hope that others will be excited about them, too. I am thrilled that Ashton Top and Donovan Skirt were so well received this week and I am here to share my latest makes using these beginner patterns!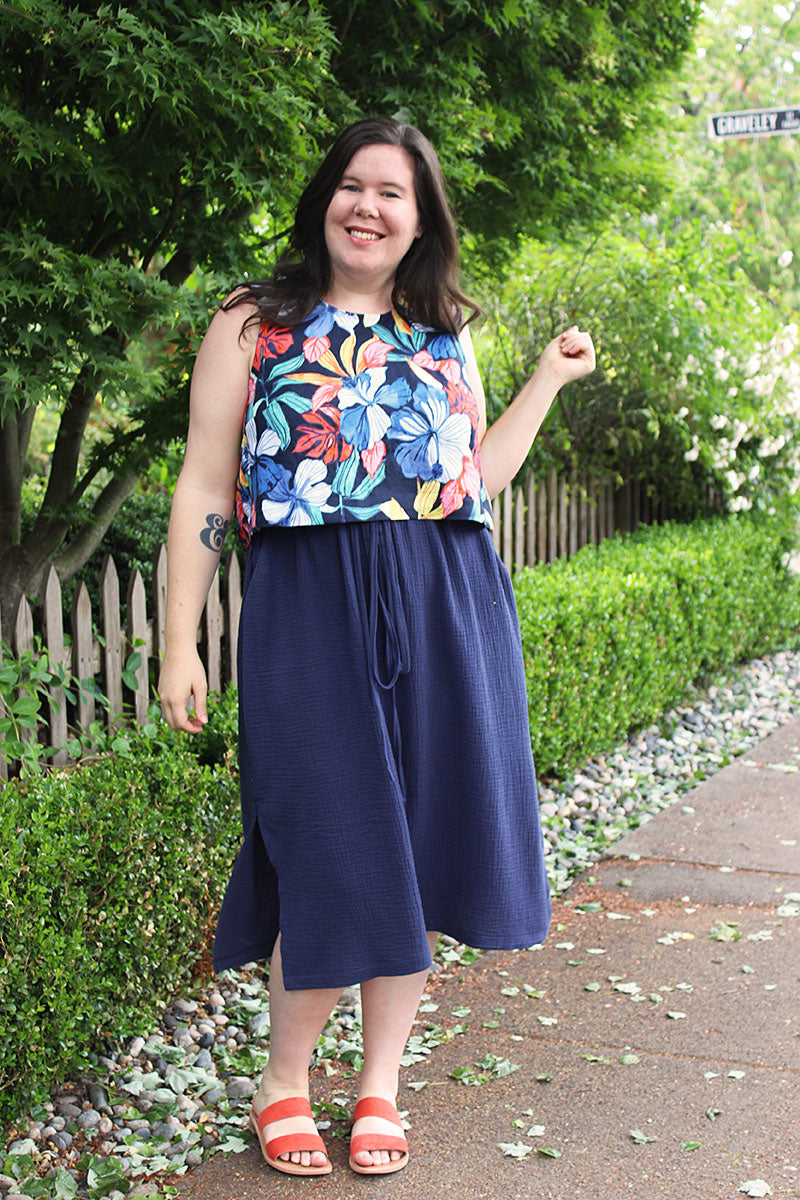 We are thrilled to offer these patterns in our full size range, sizes 0-30. To celebrate, both patterns are 20% off this week. Sale ends June 24 at midnight!
The Ashton Top has been in the works since 2017. Yepp, almost two years of development for this little woven tank. It has been drafted and re-drafted, tweaked and re-tweaked. Simple designs can be the most challenging to get right! The proportions have to be perfect and the fit has to be spot on. I have about 10 Ashtons in my wardrobe now, all with slightly different armholes and necklines, but this linen Ashton, made from the final pattern, is definitely my favourite.
The thing I love about Ashton is the loose, A-line shape. It makes for a really comfortable tank that pairs so well with the high waisted garments (like Donovan) that are on trend right now. I also love the neckline and the fit of the armholes. Not too tight, not too loose. Just right!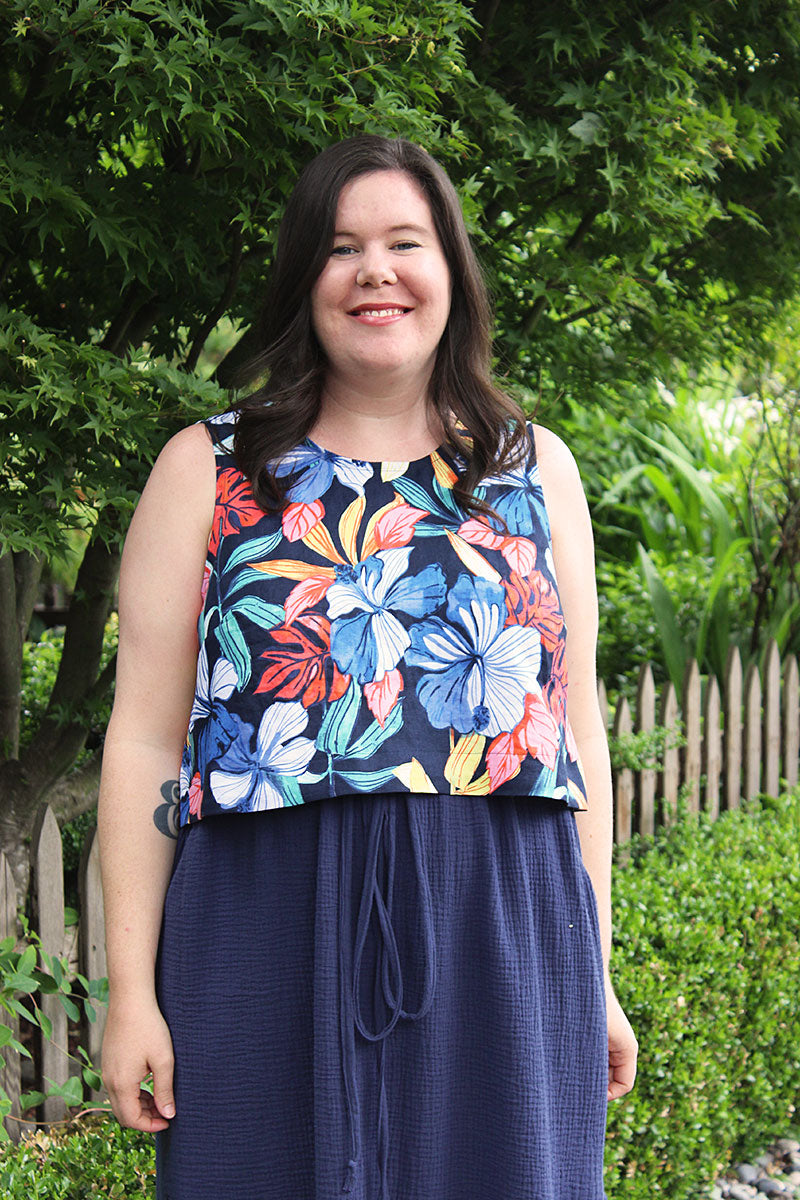 The Donovan Skirt was inspired by a simple, midi-length linen skirt I thrifted years ago. I wear that skirt every summer and it never goes out of style! I love how comfortable and easy it feels. Sometimes, the simplest garments end up being the most-loved!
Now, of course, there are other elastic waist skirts out there, so I needed to make Donovan stand out. This is our true beginner pattern and the instructions are packed full of amazing sewing tips and techniques to help people learn as they sew. Details like the slash pockets, side slit, extra long drawstring, and waistband topstitching really elevate this design.
I chose double gauze for this Donovan, and I'll be honest, I was nervous to sew with this! The crinkles are intimidating, but it wasn't as difficult as I thought. The drawstring was the hardest part due to the 'spongy' texture of the fabric, but other than that, it was really nice to sew with! The final skirt is soooooo soft, making it perfect for casual summer wear.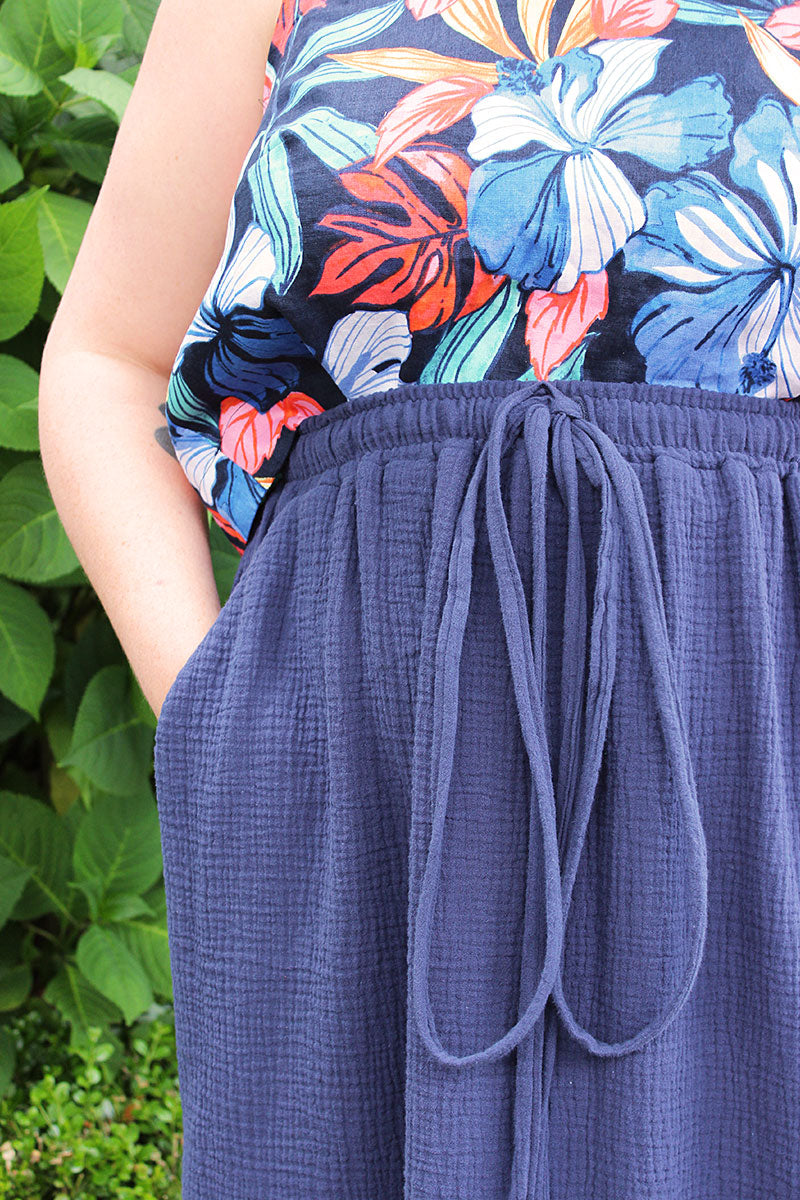 Not only do both of these patterns work well together, but they also mix and match with so many other pieces effortlessly. I wear Ashton with Winslow and Blackwood, and Donovan with all my tanks and tees. Endless wardrobe possibilities!
The Ashton Top and Donovan Skirt are the ideal summer basics for me and they are the perfect beginner patterns. I know I will make these patterns for years to come!
Both patterns are 20% off until June 24th! No code required.