Happy Wednesday, Makers! This has been a really fun week for us at Helen's Closet. We released the Costa Tote, a free pattern for newsletter subscribers, and our yearly summer anniversary sale began! The past three years have been absolutely amazing, and we can't thank you enough for joining us on our sewing adventures.
News (clockwise from top left)
Helen's Closet released the Costa Tote! You can get this pattern for free simply by signing up for our newsletter.
Wardrobe by Me released the Akinori Dress.
Sew Liberated released the Estuary Skirt.
Chalk and Notch released the Victory Tank.
Athina Kakou released the Meg Dress.
Worthy Design Studio released the Iconic Bomber. This pattern is really special because all of the proceeds will be donated to Arc Cancer Support.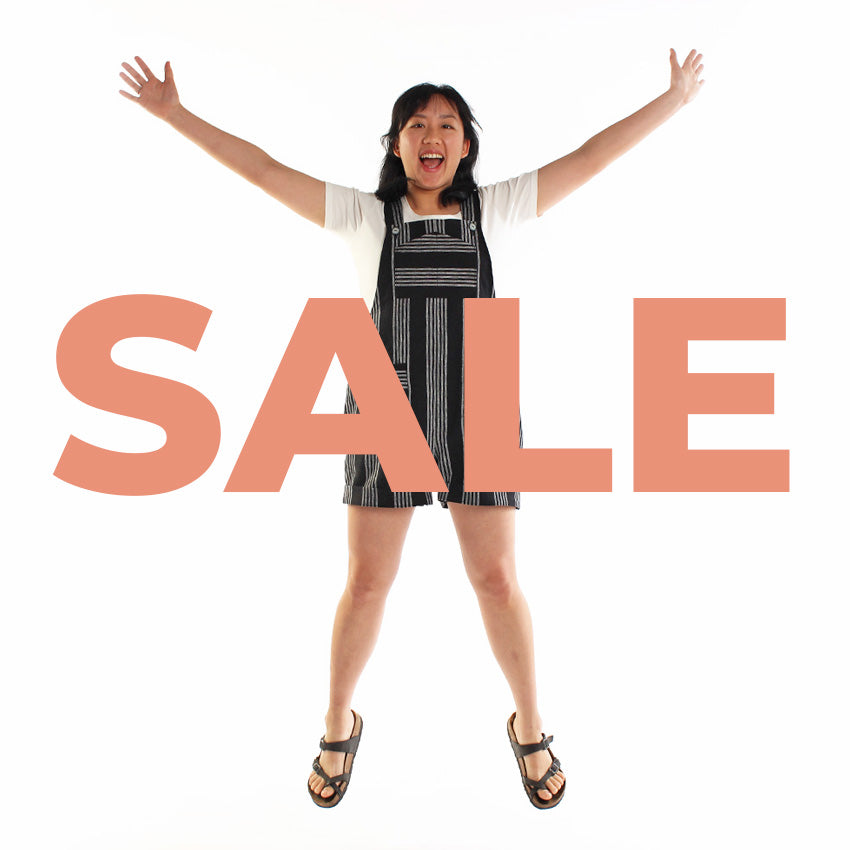 We're having an anniversary sale at Helen's Closet! We are so grateful that we can make patterns and spread the joy of sewing for a living, and we couldn't do it without you! As thanks for your support, all patterns are on sale this week for 20% off, no code required! Sale ends on July 29th at midnight PST!
Makes
Girl and Machine is a genius- she made a Zadie Romper! What a great idea!
I have to share this pink jumpsuit that Anita by Design made- it's stunning, and it fits her absolutely perfectly! Also, check out that hat.
This cotton lawn Holyoke Dress by Miss Celie's Pants is so romantic and pretty! If she looks familiar to you, it's because she modelled this pattern for Cashmerette.
I love this striped linen dress that Dream Cut Sew made. Also, it's very neat that the pattern she used belonged to her mother in 1992 when she sewed for clients. Is 1992 now considered "vintage"?
Lately I have been very into patterned pants, and these goldenrod floral Rose Pants from Made By Rae do not disappoint!
Check out this glamorous open-backed dress that Erika Bunker sewed!
Continuing on the pants train, these breezy Winslow Culottes by Pins and Pinot are very vacation-chic.
Resources
The Creative Curator shared this really in-depth article all about cutting tools for sewing. I definitely learned something new reading this article.
Heather Handmade shared 18 projects for back-to-school. I know it's early to even think about school, but I think some of these would be great summer stash-busters to make back-to-school a bit more sustainable.
On the Podcast
We answer fabric questions from the community! From identifying quality textiles to tips for working with tricky fabrics, we cover everything you ever wanted to know in this jam-packed Q&A. Listen here.
[soundcloud url="https://api.soundcloud.com/tracks/655073921″ params="color=#ff5500&auto_play=false&hide_related=false&show_comments=true&show_user=true&show_reposts=false&show_teaser=true&visual=true" width="100%" height="300″ iframe="true" /]