Sometimes a fabric and a sewing pattern are a match made in heaven! We love working with this washed linen from Blackbird Fabrics and we especially love it for our Gilbert Top pattern! Speaking of perfect matches, we also love how Gilbert pairs with our Arden Pants. We actually had this in mind when we were designing both of these patterns!
A while back I made a dusty pink washed linen version of the Gilbert Top pattern and my mother in law, Laurie, wore it in our Arden Pants photoshoot! I adore this whole look and I knew a second washed linen Gilbert was in my future.
I chose this beautiful chartreuse color for this Gilbert. It is a little outside my color comfort zone but I love the vibrant hue and it feels super modern in this rumpled washed linen. This is View A of Gilbert with no adjustments!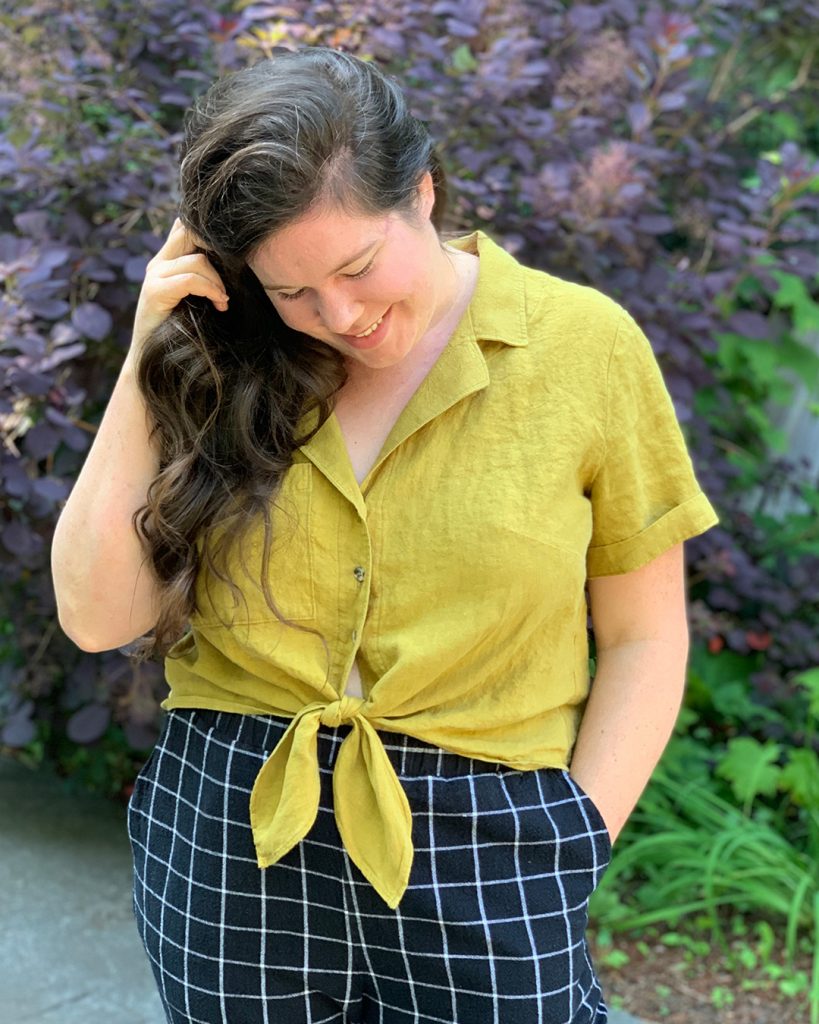 For my pants, I used our Arden Pants pattern and sewed up view C in this mid-weight windowpane linen. I LOVE these pants! they get loads of wear and they match my studio, too.
I wanted to take this chance to share some news with you, too. Sam and I added a furry friend to our little family this summer! Meet Emma. She's a cuddly Rottweiler with a heart of gold. She's three and a half and her three favorite things are snacks, treats, and food. We are so smitten with her and I'm sure you will be seeing more of her in future posts!