I'm back from my summer vacay and I've got a super fun Reynolds Top to share with you today! I have been so intrigued by the eyelet fabrics that have been popping up in my feed these days and I wanted to see if sewing an eyelet Reynolds Top would work. Well, turns out—it's great!
I had my doubts about using this fabric to make a top because I didn't want it to be too revealing and end up never getting worn. One of those things that is great in theory, but in practice? Maybe not so practical. I went with a pretty eyelet-heavy fabric that I got from The Spool Sewing Studio here in town because I wanted the full eyelet experience. You can also get eyelet fabrics that have less 'holes' in them, too. It's all up to your personal preference!
One thing I love about the Reynolds Top is how little fabric it requires! You only need 1 meter of 60" wide fabric for sizes 0-22 and 1.3 meters for sizes 24-34. How awesome is that? It makes experimenting with new fabrics like this really easy and affordable.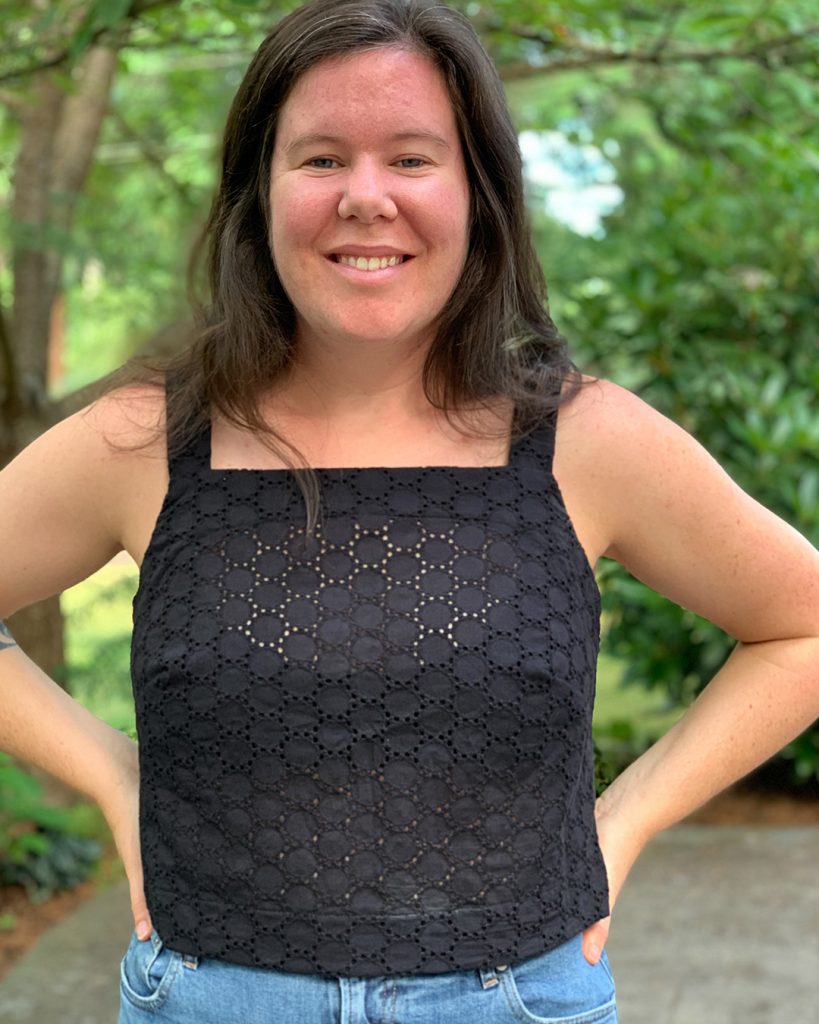 Working with this eyelet cotton was pretty straightforward. It's nice and stable like cotton so it pressed well and was easy to cut out. It sewed nicely, too! I wasn't sure if my machine would behave differently with eyelet openings, but with two or more layers being sewn at once, it didn't make that big a difference.
The only other thing I did differently was that I did not interface the facings. I still interfaced the straps but I decided that this eyelet fabric was stable enough as-is to skip the interfacing on the facings.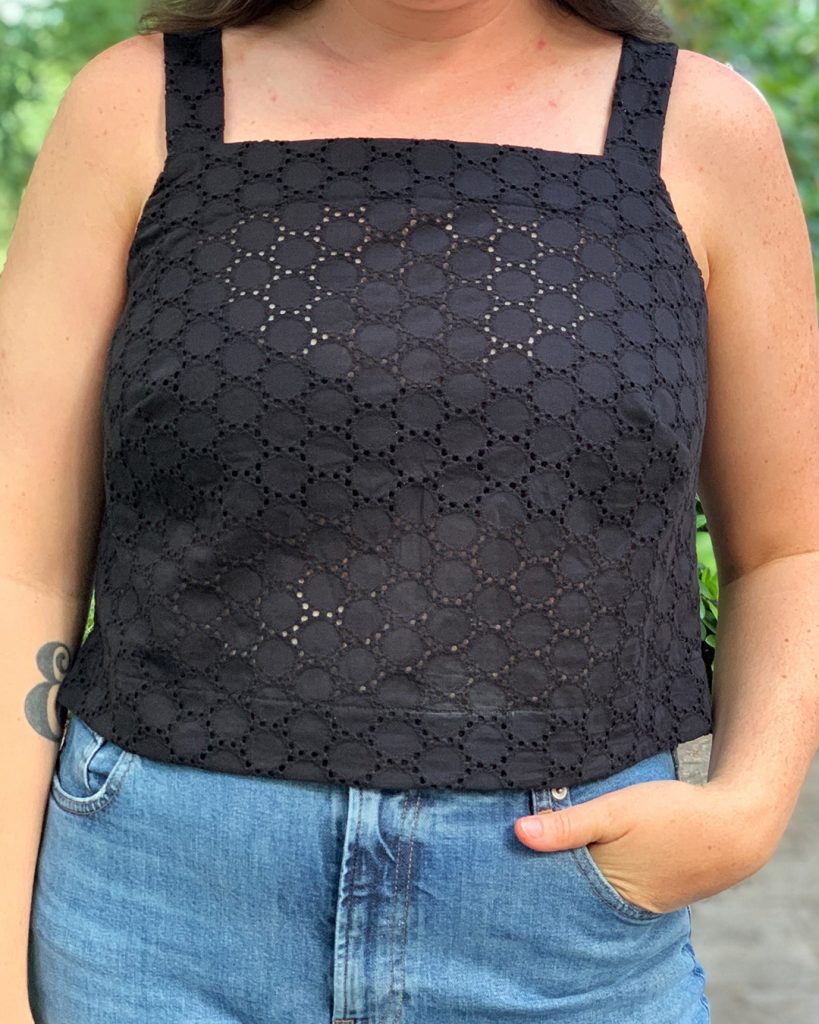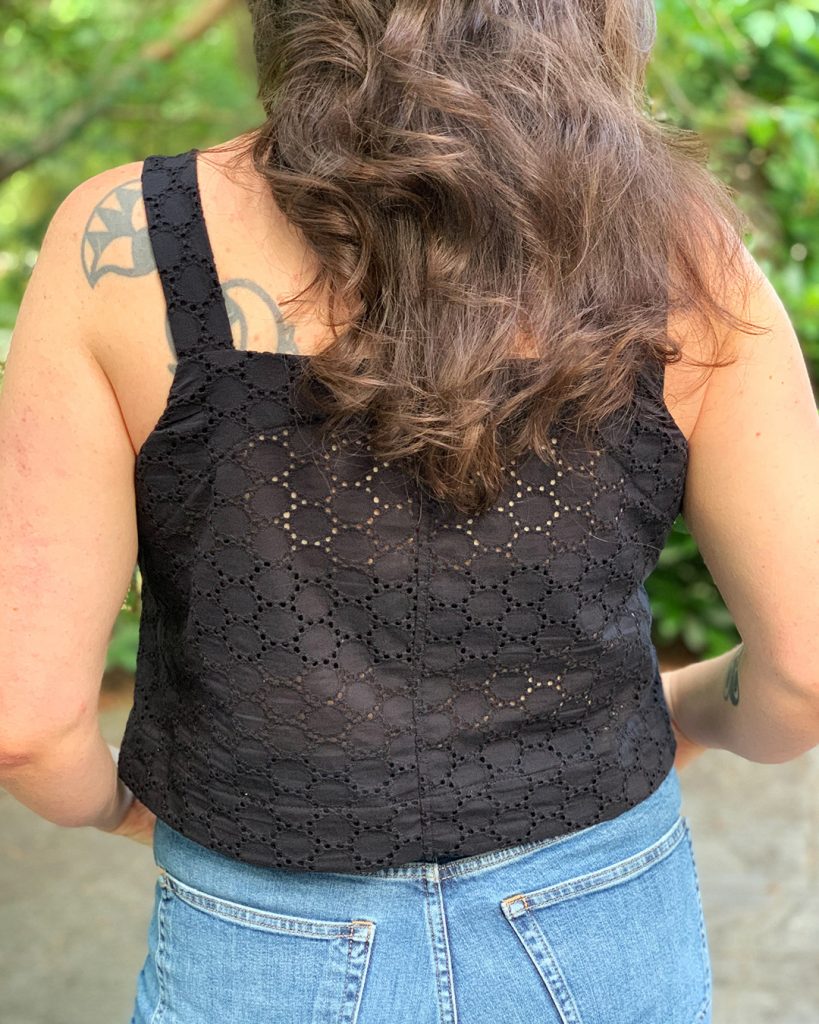 I honestly love the final result! The skin-showing-through effect is quite stunning and it feels just a tad bit sexy—the right amount for my personal preference. I can see dressing this top up for an evening out or wearing it as a more casual tank under a denim button-up. You can wear whatever undergarments you want with this, I am wearing a black v-neck bralette.
What do you think of the eyelet fabric trend? Would you sew and/or wear a sheer garment like this? Let me know in the comments!