We are moving fast into fall over here on the west coast, so I decided to whip up a nice wardrobe staple for the cooler months ahead. This is a very easy hack for our Jackson Tee and Pullover pattern—the pullover view without the cuffs!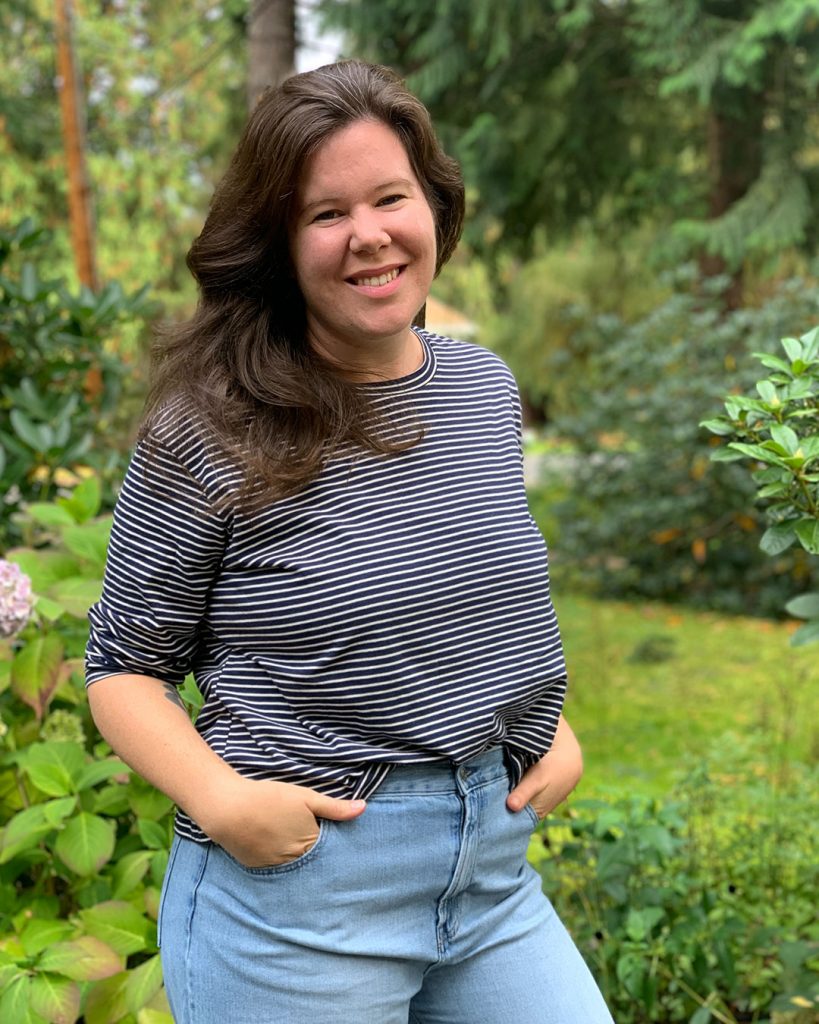 Don't forget that Jackson, Blackwood, and Elliot are all on sale during the month of October! Grab them for 20% off, no coupon code required.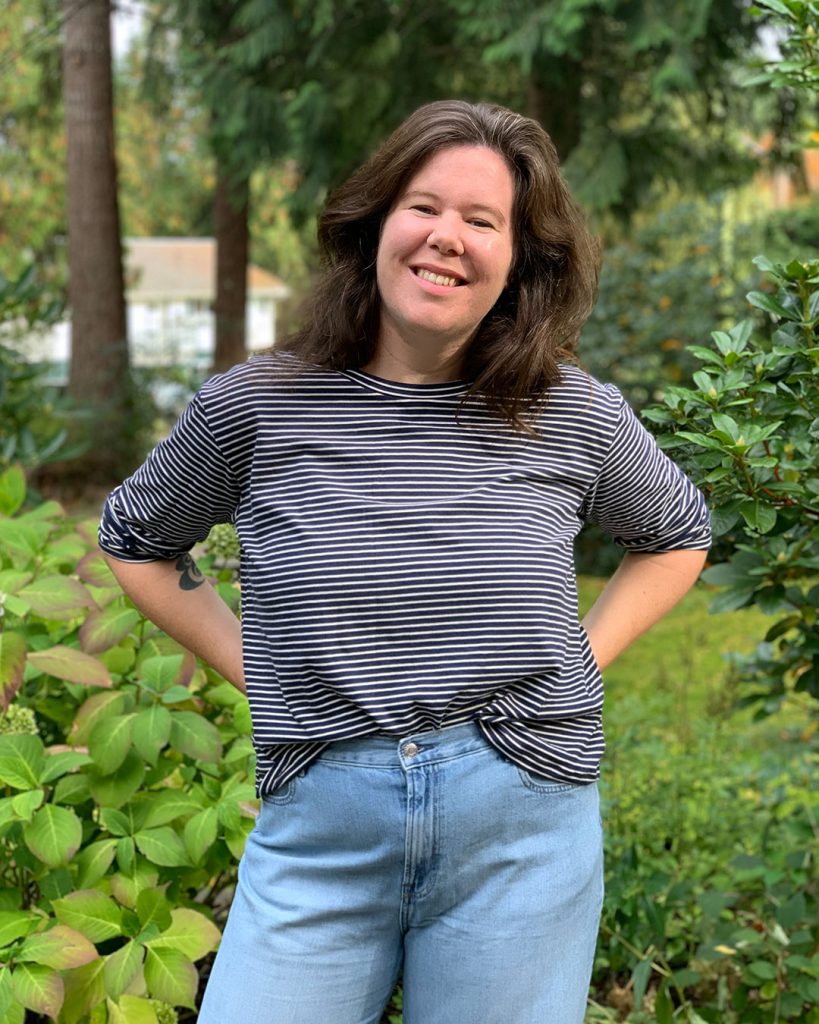 I used cotton jersey from Blackbird Fabrics for my long-sleeved Jackson. It is navy with white stripes. You could also make this versatile piece out of French Terry for a super cozy vibe. I made a size 18 which is one size larger than my measurements currently put me (16). If you prefer a looser fit on your tees it is easy to size up with Jackson!
How to make a Jackson with Long Sleeves
The way I approached this hack is dead simple. Cut the pullover view of the Jackson pattern but do not cut and sew the wrist bands or hem bands. Note that because the sleeves are slightly shortened on the pullover to leave space for the sleeve bands, the sleeves will be more of a 'bracelet' length. I like this length and will mainly wear this shirt with the sleeves pushed up to my elbows anyways, so this worked for me. If you would like your sleeves to be full length, you will need to lengthen the sleeves by about 3" (7.6 cm) or more depending on your personal preferences.
The length of the top is also customizable. You can cut the t-shirt view length or the pullover view length or anywhere in between and beyond! Long-sleeved crop top? No problem! See our post on making a cropped Jackson Tee here.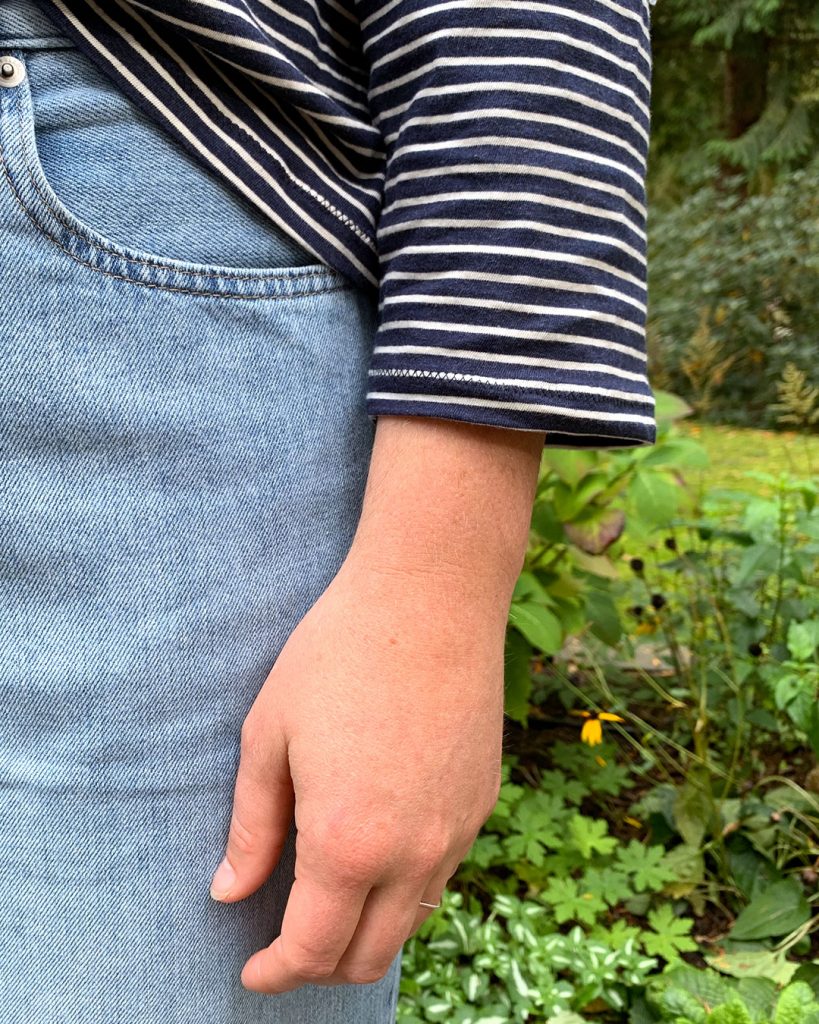 I hemmed my top and sleeves with a zig-zag stitch. Later this month we will be showing you how to hem your Jacksons using a twin needle—stay tuned!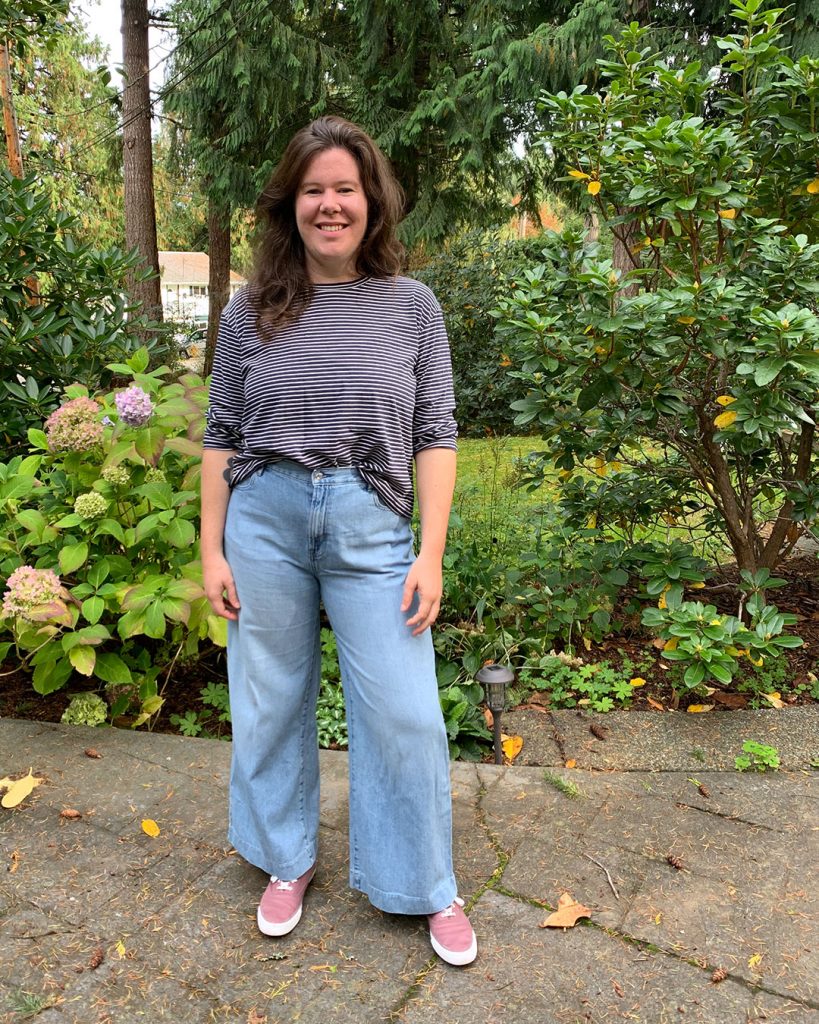 I love my new Jackson Tee with long sleeves. It is the perfect addition to my everyday wardrobe and I suspect this will get a ton of wear this fall and winter. Comfortable, goes with everything, and I made it myself! It doesn't get much better than that!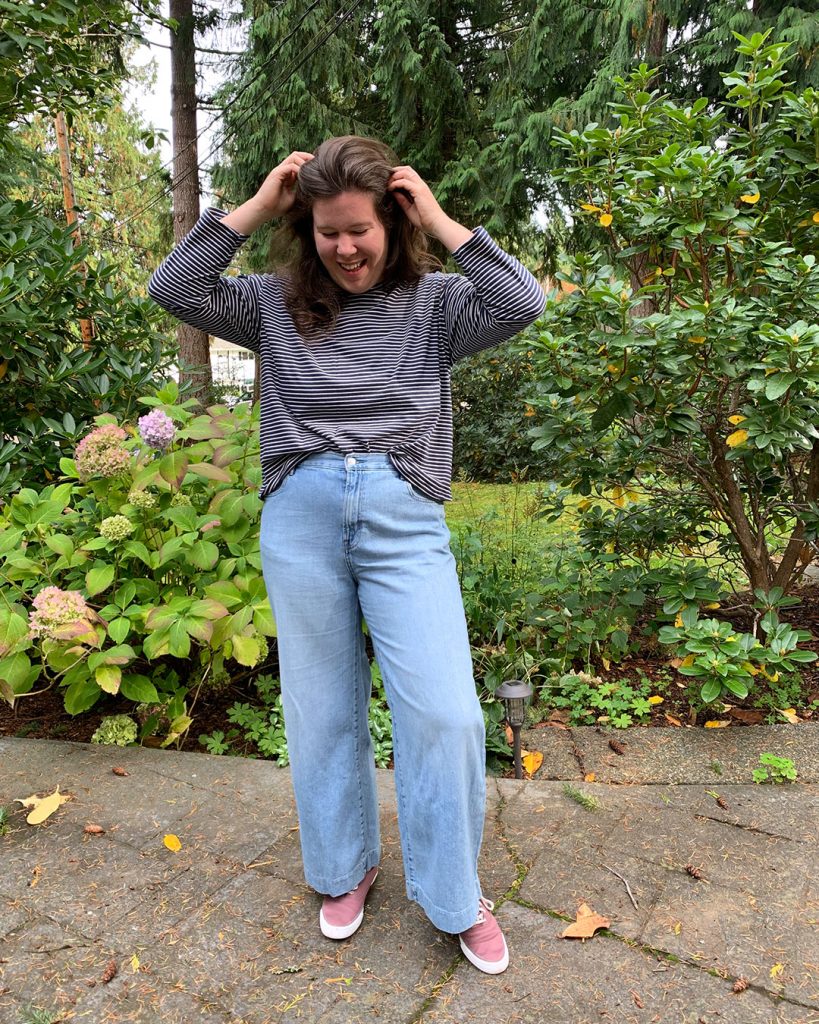 Don't miss the Helen's Closet sweater sale! During the month of October you can grab Jackson, Blackwood, and Elliot for 20% off, no coupon code required.