Gift-giving season is here, and what says "I love you" better than a handmade gift for your friends and family? Not only are handmade presents thoughtful and resourceful (hello, scrap-busters!)—they can be really fun to make! At Helen's Closet we love extending our sewing practice to accessories, decorations, and other useful items as a nice break between garment projects, and as a bonus many of these projects can make wonderful gifts! Whether you want to go all out with a custom apron for your favorite chef, or you need a quick project for all of your friends, we've got something for everybody in this list of top 10 DIY gift ideas:
Sam Apron
All great chefs need a great apron, and we went all-out when designing and drafting the Sam Apron. Sam is jam-packed with thoughtful and customizable details like waist and chest pockets, not one but TWO towel loops, and an option for a cross-back or halter strap style. Frustrated with an abundance of "one-size-fits-all" apron patterns (spoiler alert: they did not "fit all"), we drafted Sam to include multiple size options and lengthen/shorten lines, so you can make yourself and everybody you know an apron that actually fits! Best of all? Sam is available for FREE when you sign up for our newsletter.
Quilting Stockings
If you're looking for a gift that's more traditional, why not try your hand at some improv quilted stockings? Easier than you think to sew and great for scrap-busting, these would make amazing heirloom gifts for somebody you love. I had so much fun making these last Christmas, and I absolutely can't wait to break them out again this year. I wrote a full tutorial here, but you could try using the same techniques to make oven mitts, pot holders, table runners . . . the sky's the limit!
Luna Tank
Garments are always some of the most well-received handmade gifts (we can tell you from experience!), but between fitting and the time it takes to sew them they can be hard to execute! Luckily the Luna Tank is both easy to fit AND quick to sew. Featuring a simple knit design, a wide swingy silhouette, and a raw hem—this is one you can whip in an afternoon with a high chance of fitting success. And just like our Sam Apron, the Luna Tank is free for all of our newsletter subscribers. 😉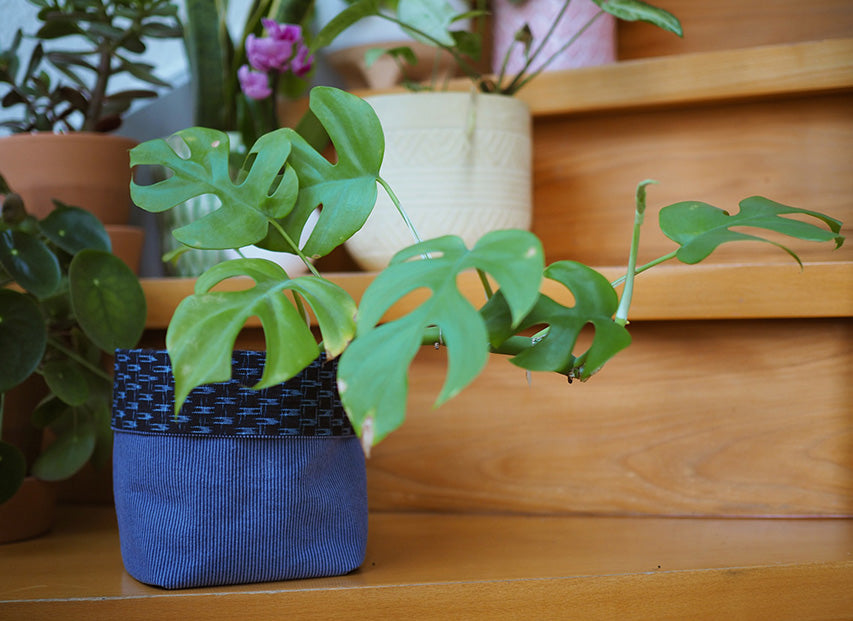 Fabric Plant Bucket
For the green (or aspiring green) thumb in your life, a fabric plant bucket is the perfect way to showcase a beautiful houseplant! Ideal for fabrics with more structure, these plant buckets are a great excuse to finally use those gorgeous quilting cottons we all oooh and ahhh over when we're at the fabric store. This detailed tutorial will walk you through how to make one for any pot size!
Costa Tote
Plastic is out, reusable totes are in—but why does it seem like they never include pockets?! When we designed the Costa Tote, we wanted a bag that was both stylish AND practical enough for everyday errands. Costa would make a great tote to highlight a statement fabric (did we mention it's reversible?). And best of all?! It's another FREE pattern for our newsletter subscribers.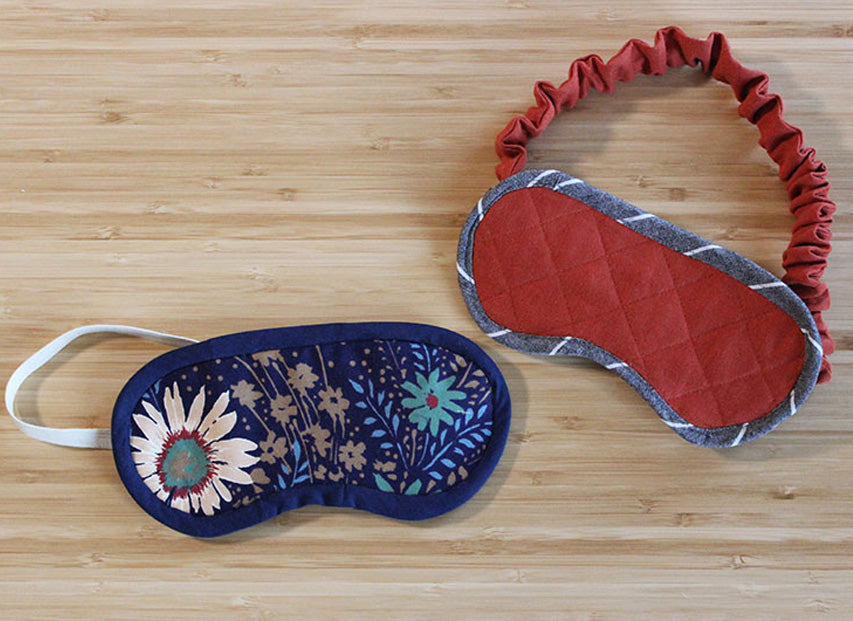 Sleep Mask
Ahh, the gift of relaxation . . . these scrap-busting sleep masks are perfect for those hard-working friends and family members who have a little trouble getting a good night's sleep. Even if you don't struggle with insomnia, they are fantastic for showing off adorable prints, taking mid-day naps, or bringing along on trips where sleep might be a little harder to come by. These don't take much fabric and they're quick to sew, so there's nothing stopping you from whipping up a batch of them for the whole family!
Pencil Case
Easy to sew and incredibly practical, this pencil case tutorial would make a wonderful gift for the aspiring artist or painter in your life. There's no reason to feel limited to pencils though, you could also make one to store makeup brushes, picnic utensils, tools . . . really anything that needs organizing! The roll-up design keeps everything nice and compact, great for storage and even better for travel.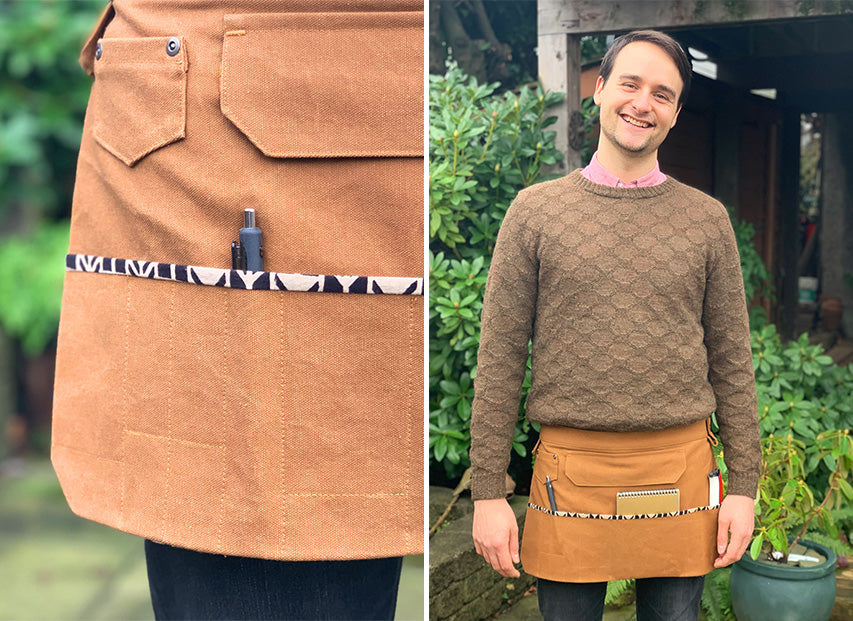 Dogwood Apron
It should be no secret by now that I love aprons, and if you have any kind of maker in your life then look no further than the Dogwood Apron! Great for sewing, woodworking, painting (you name it!), this waist apron is packed with thoughtful details like welt pockets, bias bound finishes, and spots to hold all of your thingamabobs and whatchamacallits. You can buy a copy of the Dogwood Apron pattern here.
Soup Bowl Cozy
If there's one meal I associate with the holidays and the colder weather of the season, it's a warm bowl of soup. And ever since we created this tutorial for how to sew a soup bowl cozy, I no longer live in fear of that piping hot soup bowl! This quick and easy project would make a great gift for fellow soup lovers, and you can customize the fabric to match their home decor or dishware! If you're planning a big gathering, why not lean into the season and try using holiday prints?
Makeup Pads
Last but not least, reusable makeup pads! Eco-friendly gifts are wonderful for anybody interested in reducing their carbon footprint (that is to say, most of us!), and these pads are a surprisingly easy way to reduce household waste. Use them to remove make up, apply lotions or serums, or simply wash your face! Toss them in the wash as needed and repeat. With very little fabric required and an ultra-fast sew time, you can whip up a large batch of these in a single afternoon.
Hopefully this list has inspired you and you are that much closer to crossing off your holiday gift lists! What will you be making first this year?