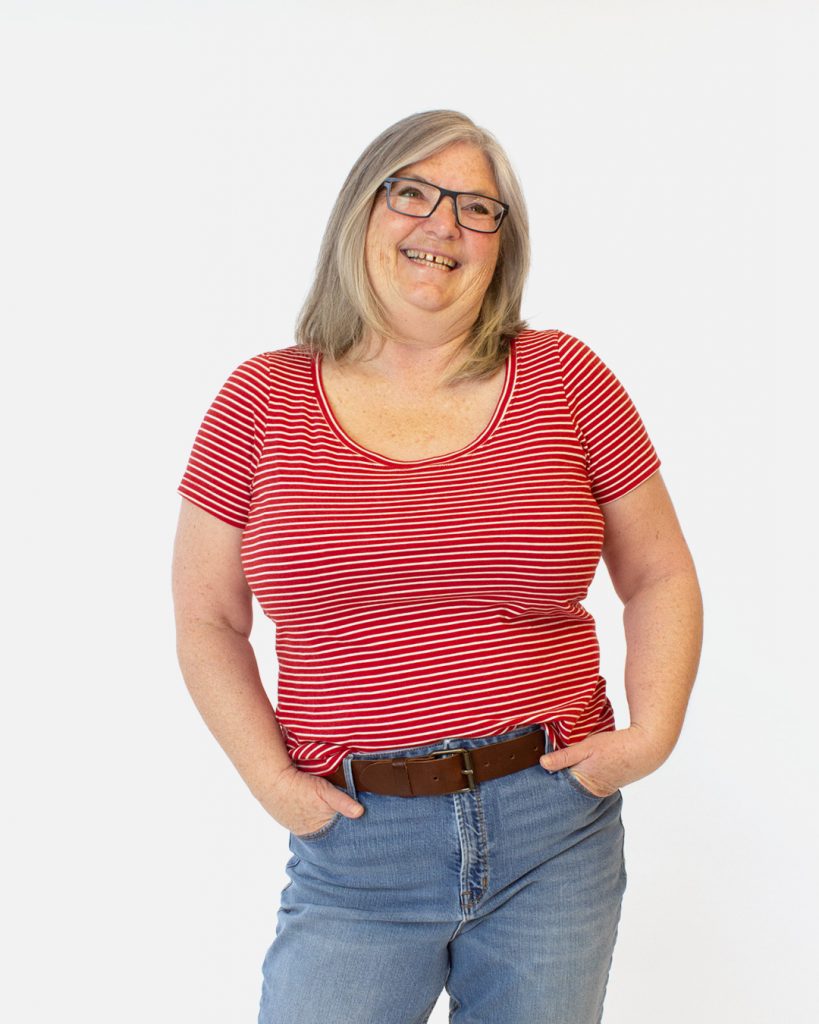 We're continuing our deep dive into the new STUDIO collection today with a true wardrobe workhorse—the Dawson Top. We love including wearable basics in our pattern line and we have been pondering a layering top for some time now. With all the overalls and pinafores and tank tops we already have, a tighter-fitting knit top makes perfect sense! Easy to layer under almost all our patterns, the Dawson Top fits right in to the Helen's Closet Patterns family.
Overview
The Dawson Top is designed to be a tried and true closet staple. Three necklines and three sleeve lengths make nine total combinations of this design!
You can sew a Dawson Top for all seasons and countless different styling opportunities. We love this design as a layering top under overalls, dresses, and pinafores. It also looks great paired with your favourite jeans or leggings. Make Dawson in Merino wool for an excellent base layer, or try it in bamboo jersey for a soft and comfy tee. The mock neck view is excellent in a rib knit or sweater knit and can easily be dressed up for office or semi-formal attire. Dawson is quick, easy, and does not require a lot of fabric. This beginner-friendly pattern is one you will surely use again and again!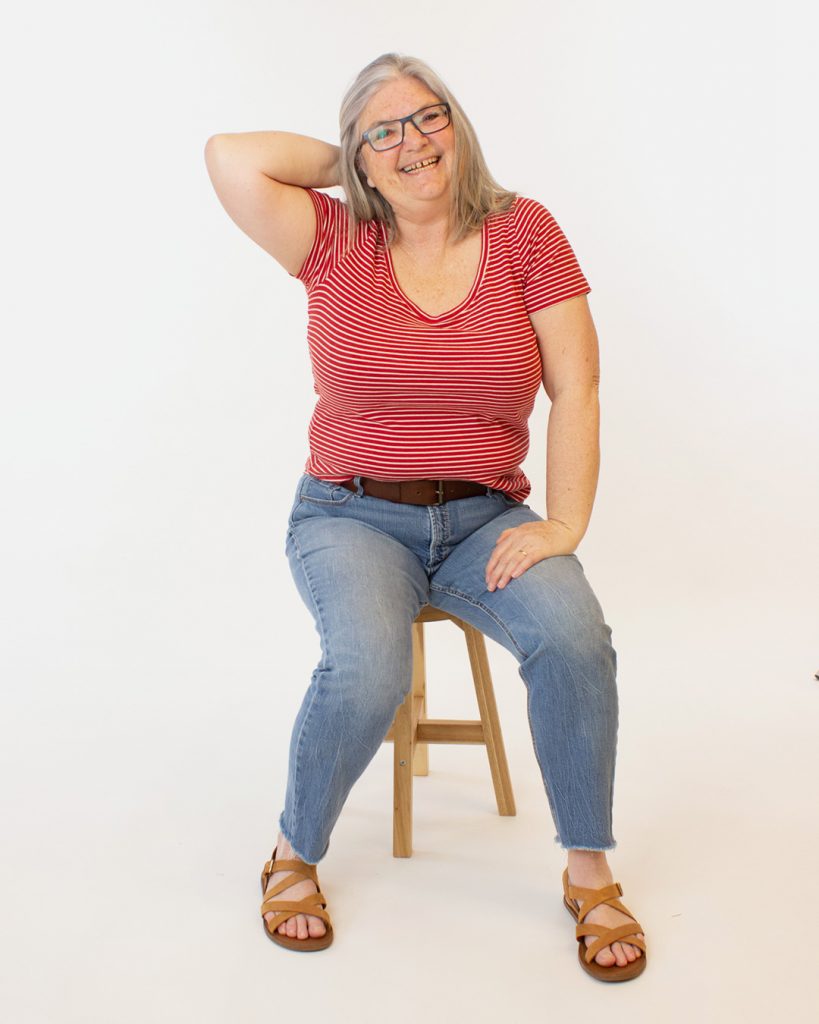 Fit
Dawson is a fitted knit top that is designed to hug the curves of the body. It is not super tight but nor does it have much excess. It is the ideal layering piece! Two PDF patterns are provided with different size charts. The first is range 0-22 based on a B-cup block. The second is range 12-34 based on a D-cup block. There is an overlap from sizes 12-22 where you can choose which size range you would like to use.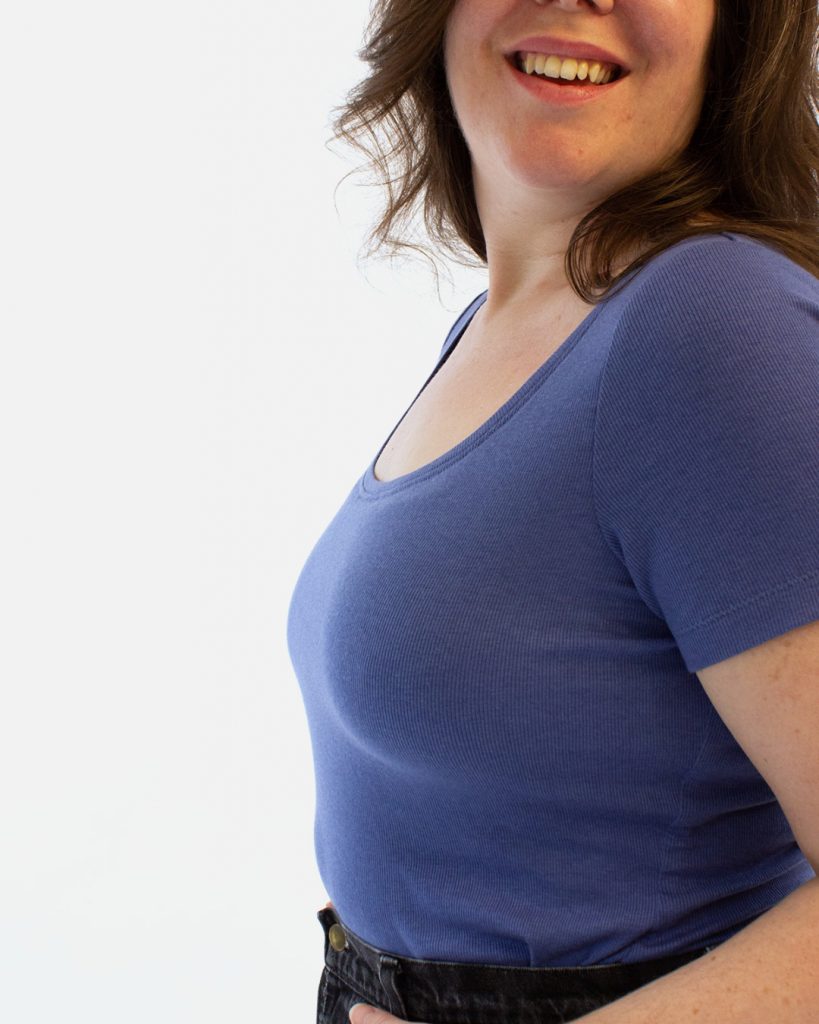 Construction
It is possible to sew Dawson on a home sewing machine! A serger or overlocker is not required. You can construct Dawson using a zig-zag stitch on your sewing machine or you can construct Dawson using your serger, it is up to you! Dawson is simple and fast to make—you could even make multiples in one sewing session!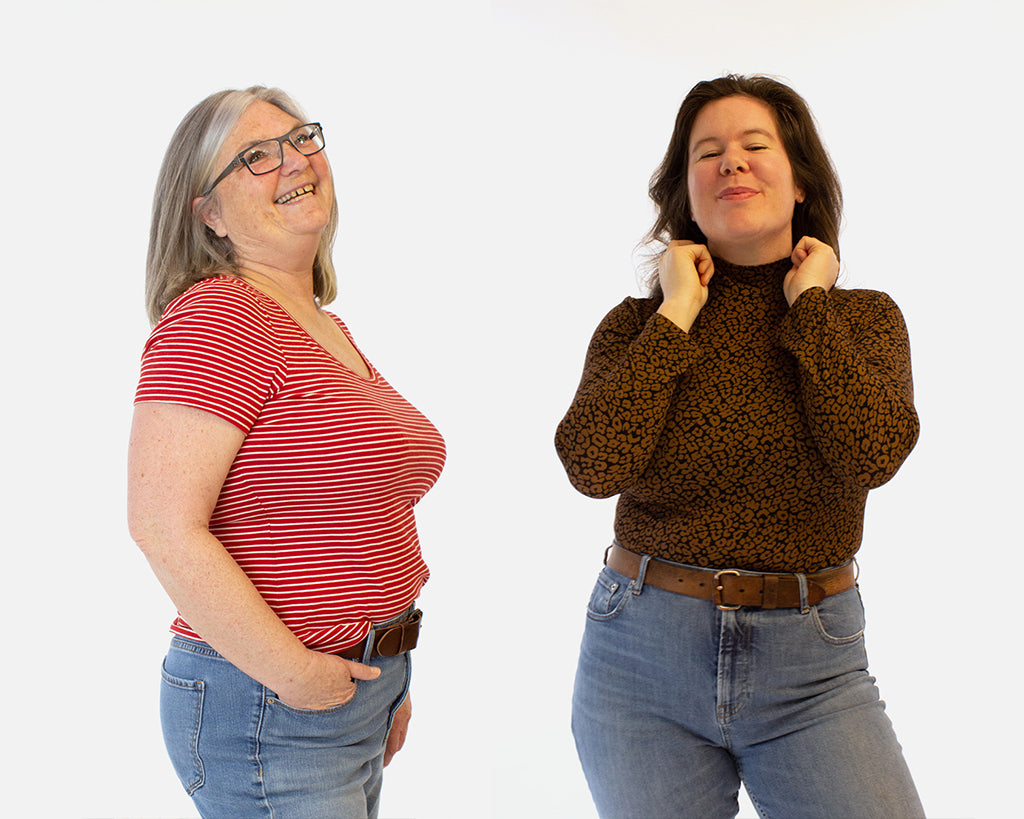 Views
We couldn't resist including quite a few views when we designed this pattern. After all, a simple base tee like Dawson can be easily modified into so many looks with different necklines and sleeves! We settled on three necklines: a relaxed crew (which is slightly larger than a traditional crew), a scoop neck (almost a ballet neck), and a mock neck (a baby turtleneck, if you will). We also have three sleeve options for Dawson: a short sleeve, a just-above-the-elbow sleeve, and a long sleeve. Sleeve length can be easily customized to include any length in between! With these three views, we can create NINE different Dawson Tops. Here they are all mocked up: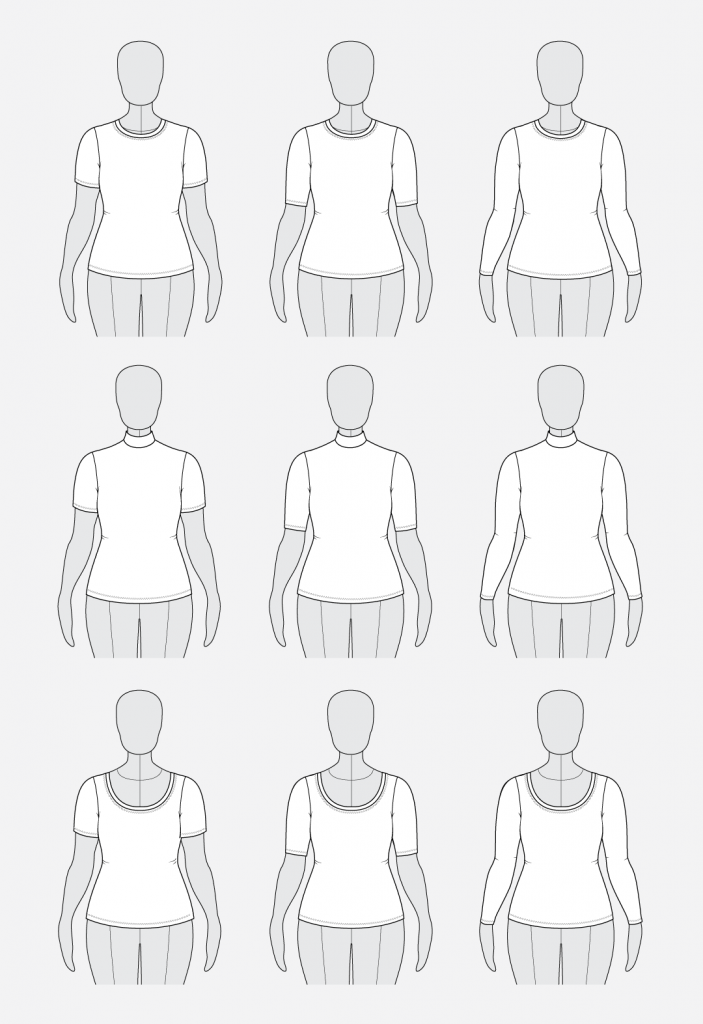 Fabrics
Dawson works best in stretch knits with at least 40% stretch horizontally (cross-grain) and at least 20% stretch vertically (along the grainline). Cotton jersey, cotton spandex/elastane, bamboo jersey, modal jersey, Merino jersey, Tencel jersey, rib knits, and ITY (Interlock Twist Yarn) knits will work well. Lightweight sweater knits and bamboo French terry will also work well, but heavier/bulkier sweater knits are not recommended.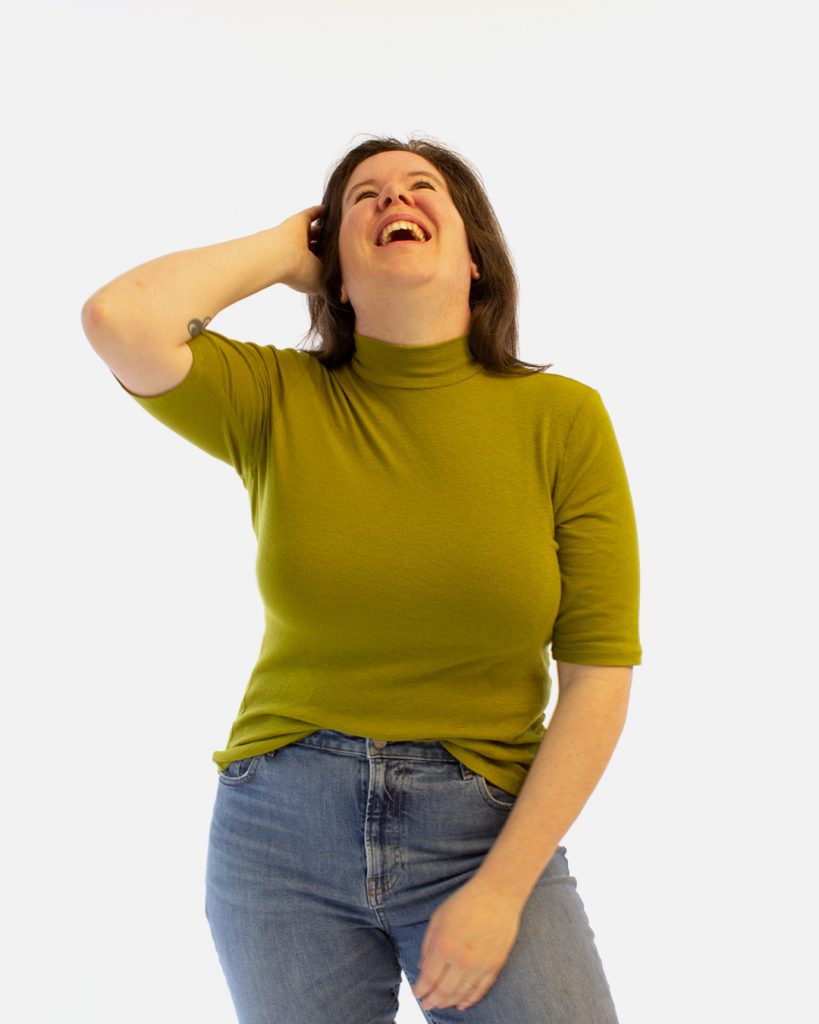 Final Thoughts
I have been so pleased to finally have a tighter layering tee in our collection. I love wearing Dawson under my Ruby and Yanta Overalls and Reynolds Dresses. I can't wait to try hacking this top into a bodycon dress this fall! I also have a pile of knits designated for turtlenecks when the weather is cooler again. If I had to choose a favourite view of Dawson, it would be the short sleeve with the scoop neck. It's just so cute and comfy—I love it!