I'm excited to welcome Laurie back to the blog to showcase her first Cameron Button Up! Laurie considers herself a 'confident beginner' sewist so this project was an opportunity for her to level up her sewing skills and push herself. She is so glad she did because the shirt turned out beautifully! Let's take a look.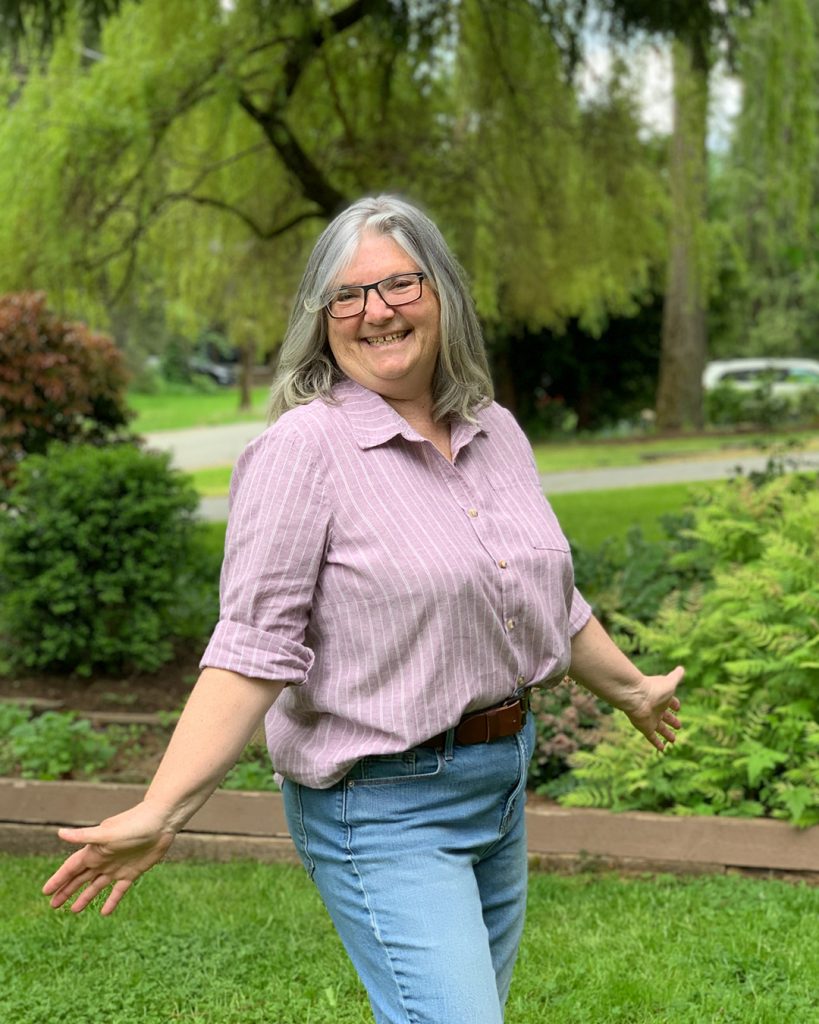 Laurie made view A of Cameron with the longer sleeves (and sleeve plackets!). She made a muslin to check the fit and practice some of the techniques. This is always a great way to ensure sewing success and get comfortable with the process before cutting into your precious fabric. For the final shirt, she used a lightweight hemp/cotton chambray in a pale lavender colour from Blackbird Fabrics. This fabric is perfect for summer!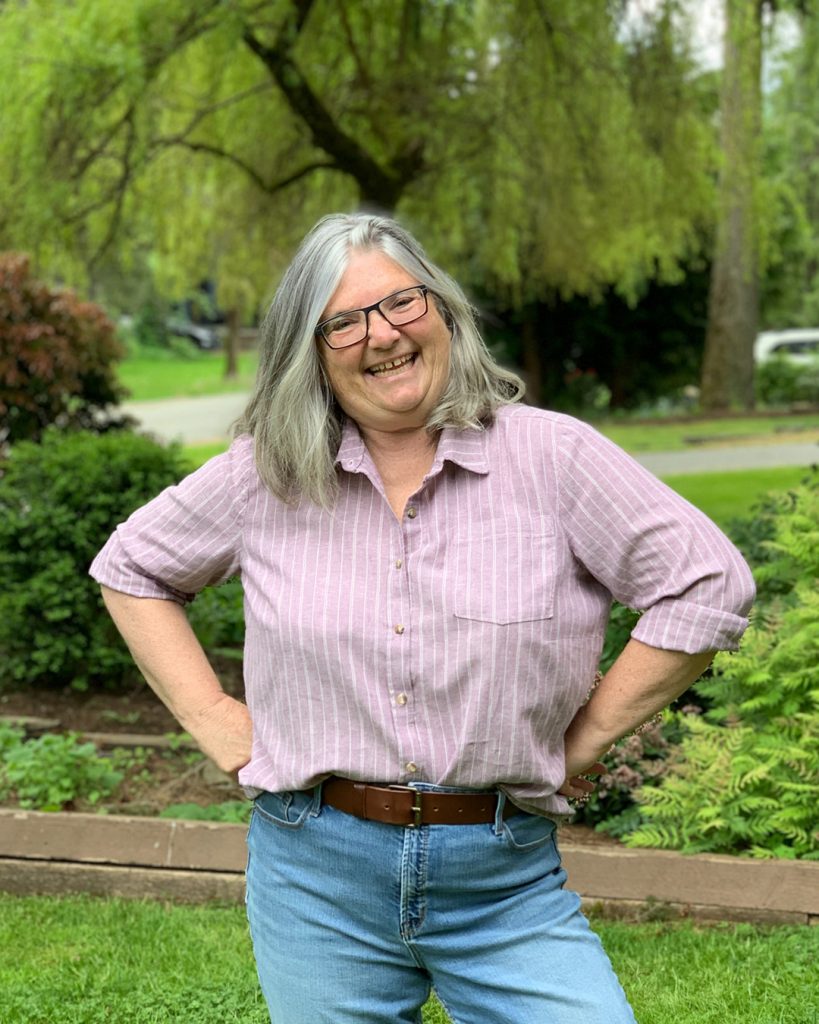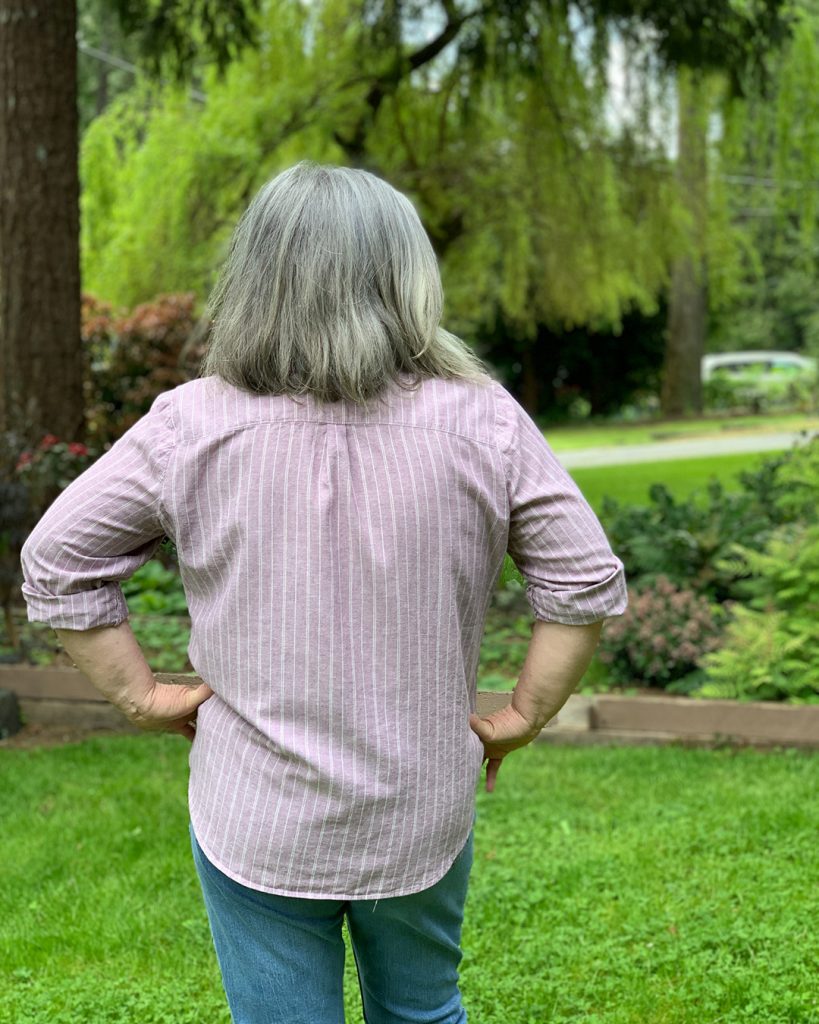 Laurie's measurements are:
High Bust: 40″ (101.5 cm)
Full Bust: 46″ (117 cm)
Waist: 40″ (101.5 cm)
Hip: 44″ (112 cm)
Height: 5'7" (170 cm)
The Cameron Button Up does not have bust darts so we decided to do an FBA. We chose a size 18 and did a 1" FBA on the shirt front, adding 2" overall. We have a full blog tutorial about doing an FBA on the Cameron Button Up here. This was Laurie's first time doing an FBA and she was so excited to discover that it wasn't that hard! A few cuts in the pattern and some paper and tape and voila! A much improved fit! This certainly won't be her last FBA, she is a convert.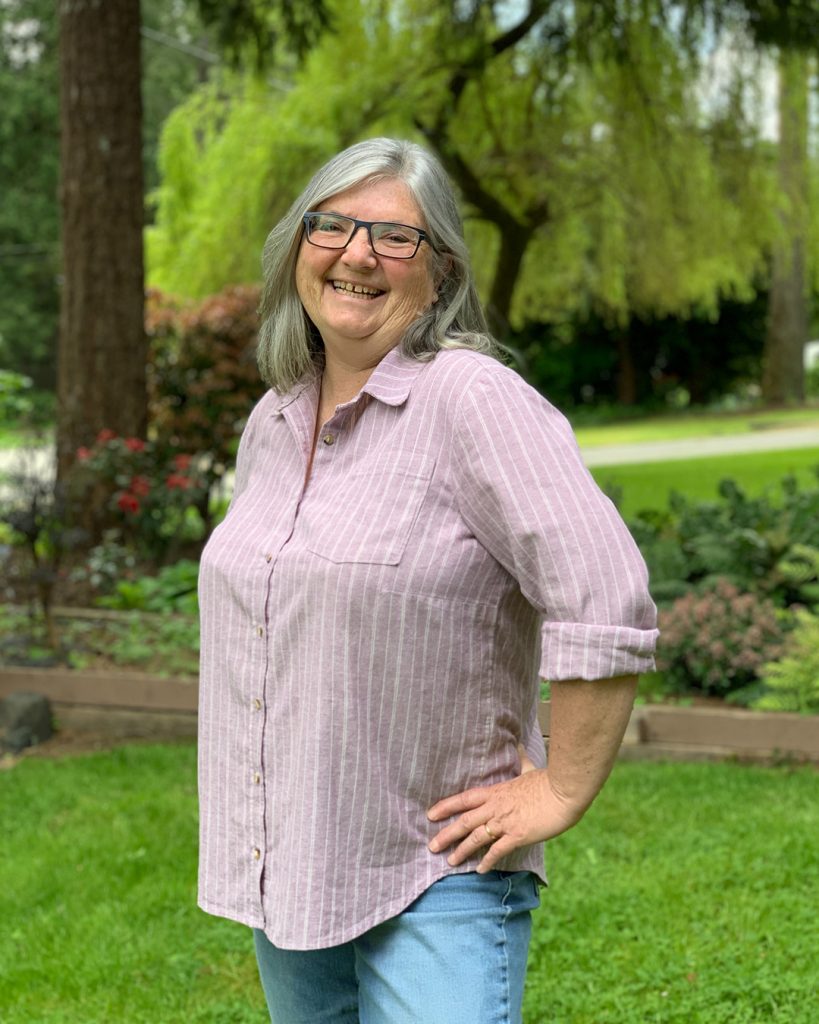 Laurie had also never sewn a collar stand and collar or sleeve plackets before this project. She said that the sleeve plackets were actually pretty straightforward but the collar was a challenge. It is certainly not an easy feat to sew either of those but she did a fabulous job and I'm so proud of her!
Since sewing this Cameron, Laurie has made a short sleeve version for my father-in-law and would love to make more for herself, too! It is the perfect wardrobe staple because it works well for professional meetings and casual wear. 
Thanks for letting us share your Cameron, Laurie! Well done!