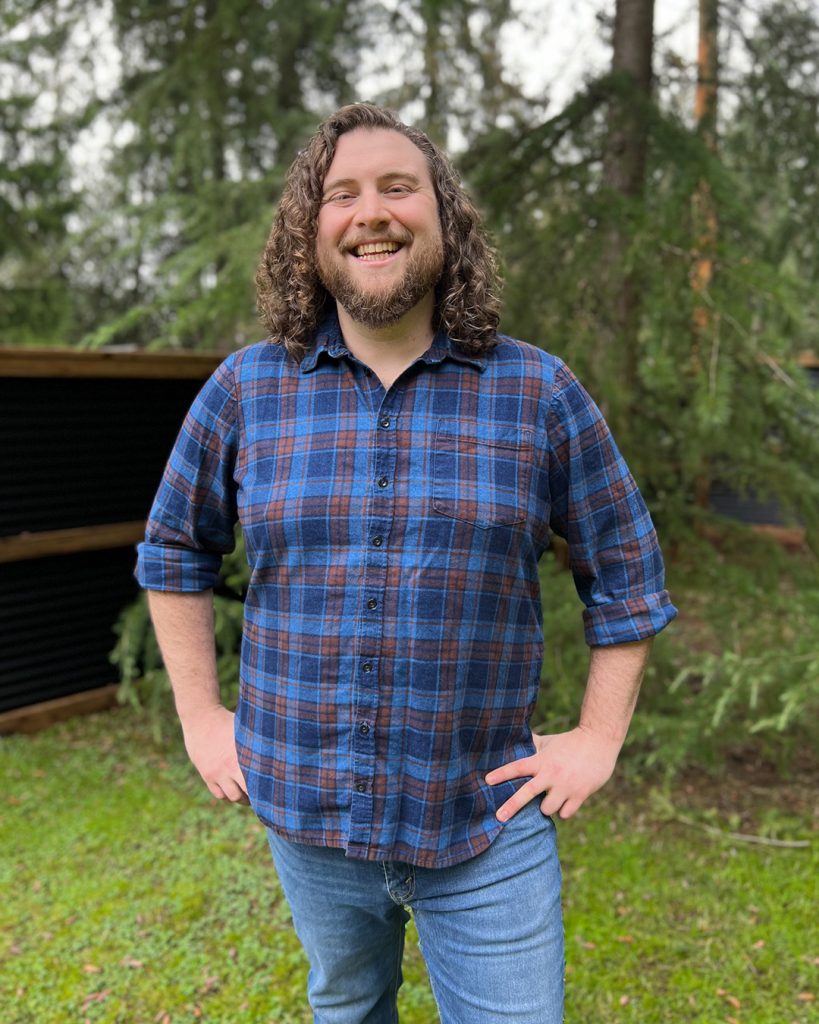 We've got some fun new makes to share during our Cameron anniversary this week, like this button up shirt for Sam! In case you missed it, Cameron has been out in the sewing world for a whole year now, and are having a sale to celebrate. Grab this pattern for 20% off this week, sale ends on Feb 15th, 2023.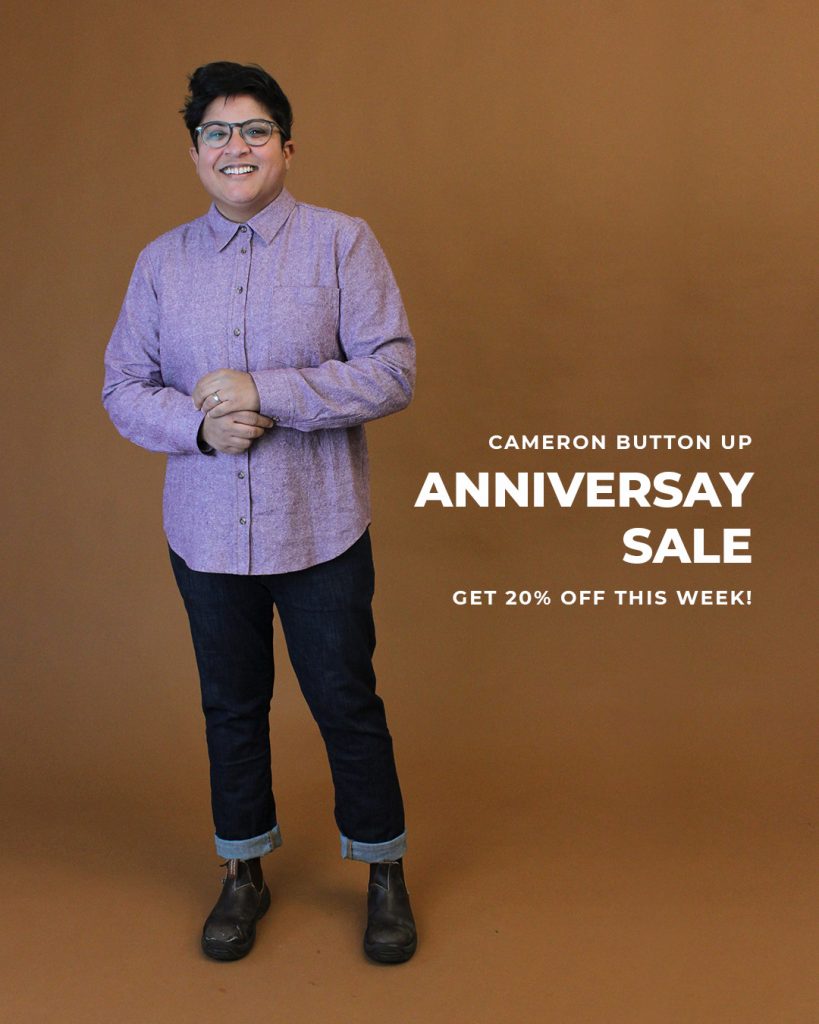 I made this shirt for Sam for Christmas this past year and I'm so glad I did because look how cute he is in it! He loves it and it is the first thing he pulls out of the clean laundry, which is always a sign of sewing success.
This is a plaid cotton flannel from Blackbird Fabrics. It is not a mammoth flannel, it is actually quite light. It still has a lovely brushed texture to it and it is cozy without being heavy. I am loving this shade of blue and the brown plaid stripes really compliment it. There is something about the combination of colours in this plaid that just works!
I went for the plaid matching on this Cameron and it looks great. The pocket is almost invisible and the front placket is pretty seamless. We have instructions in the pattern for how to get this plaid matched across both the front and sides.
Cameron has become such a staple in both our wardrobes and I love that I have a go-to classic button up shirt I can use for the whole family. Don't forget, Cameron is on sale this week for 20% off, sale ends on Feb 15th, 2023.