We had some red gingham fabric leftover from our recent Lawrence Skirt Hack and I was feeling inspired to make a matching crop top. I think the Barbie movie may have had something to do with this because all of a sudden I only want to wear head to to matching ensembles.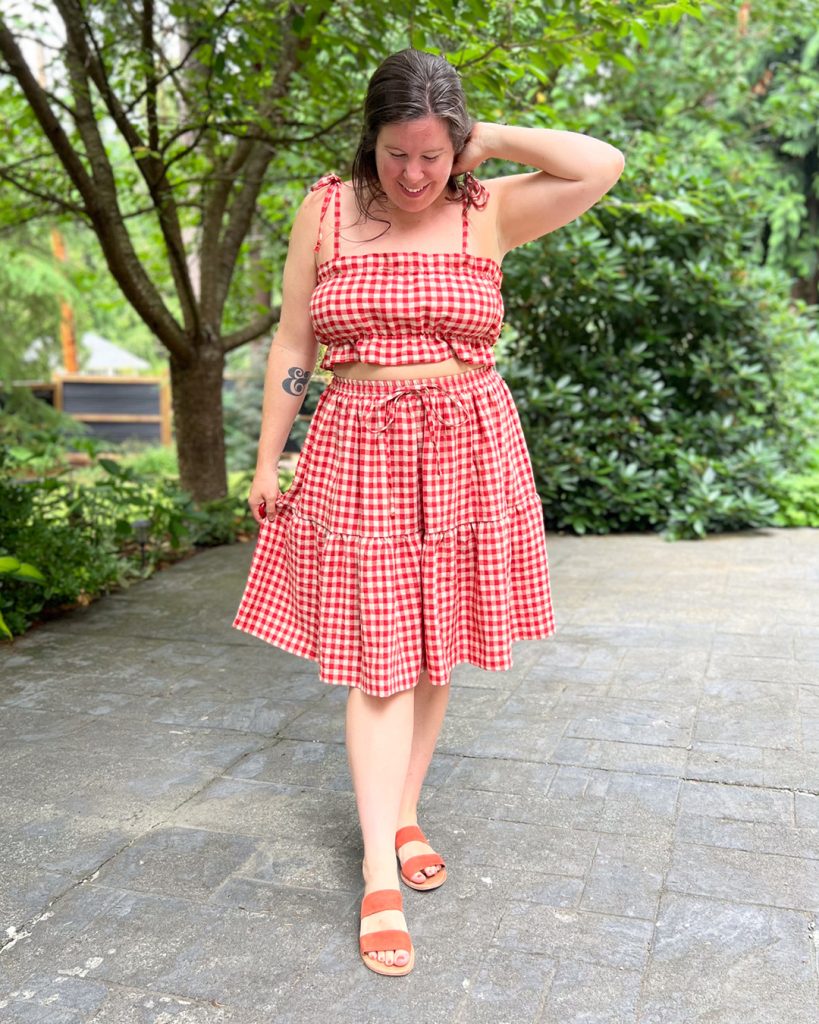 This simple ruffle bandeau top has been on my to-make list this summer but I'll be honest, I had a moment of doubt about whether I could "pull it off". I channeled my inner Barbie and threw caution to the wind and I'm so glad I did.
Read on to learn how to make your own Bandeau ruffle top!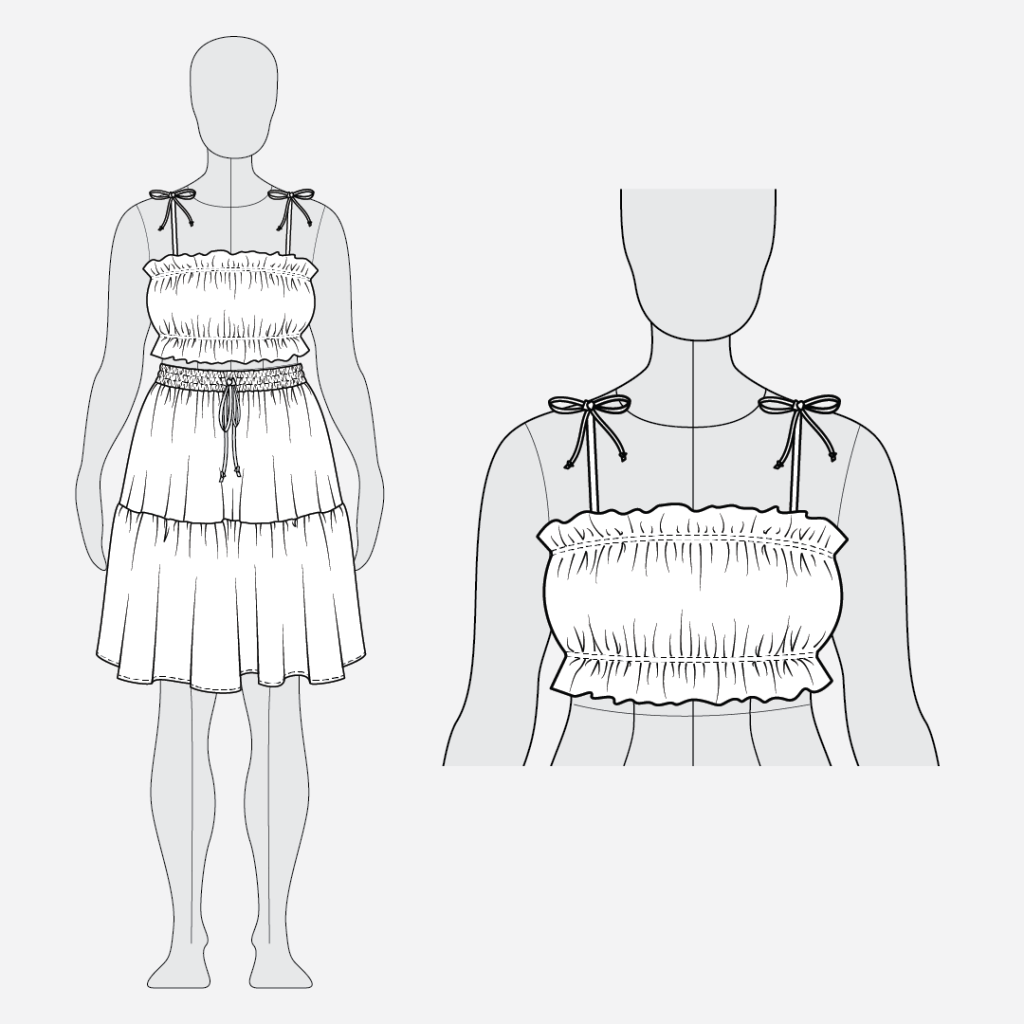 You Need
Lightweight woven fabric (depends on your size, see math below)
~1 meter ¼" elastic
The Math
To determine the width of your rectangle pattern piece, measure around your bust/chest at the fullest point. Add 4" (10 cm) to the measurement to account for ease and seam allowance. If you want your ruffle top to look fuller than the one I made, add more.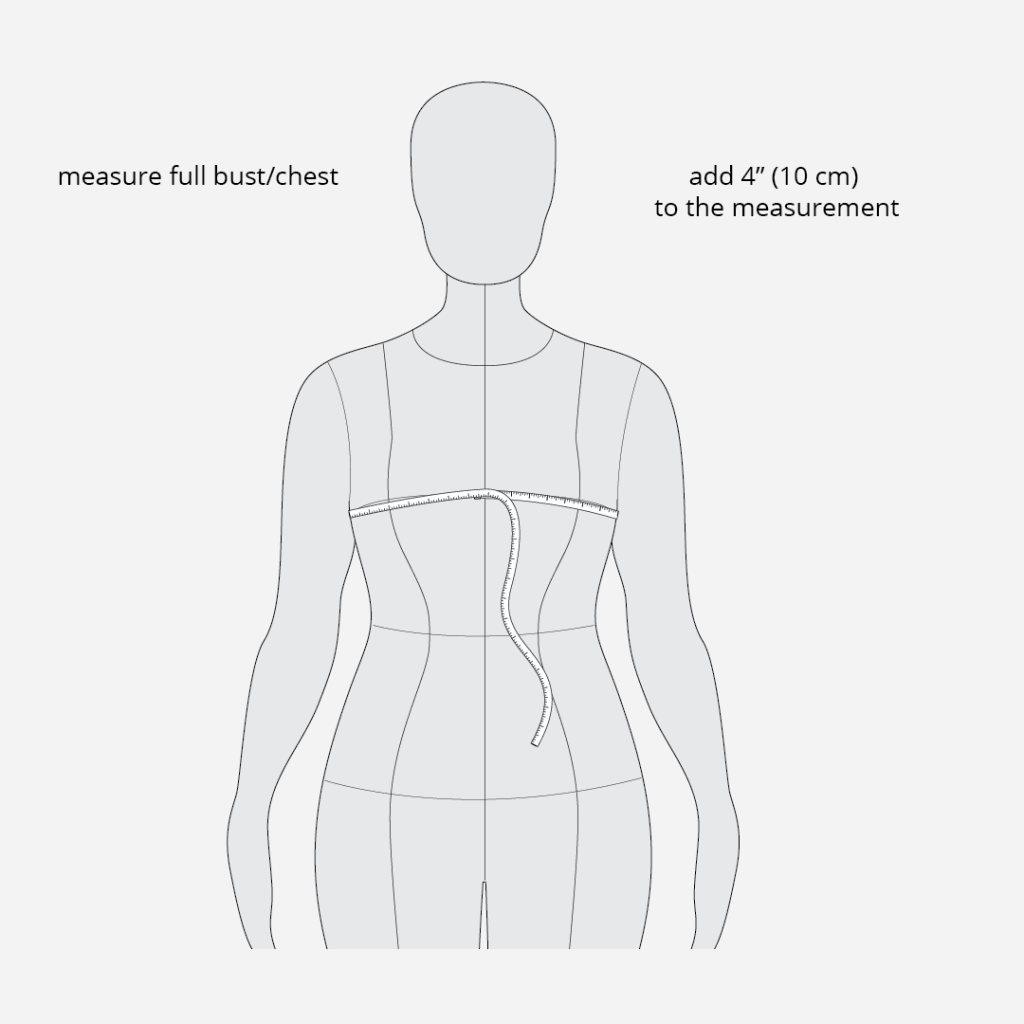 To determine the height of your rectangle piece, measure over the fullest part of your bust/chest, eyeballing and feeling for where you want the two strips of elastic to sit. Add 9.5" (24 cm) to this measurement to account for the hems. You can adjust this number if you want a larger/smaller ruffles sticking out of the top and/or bottom.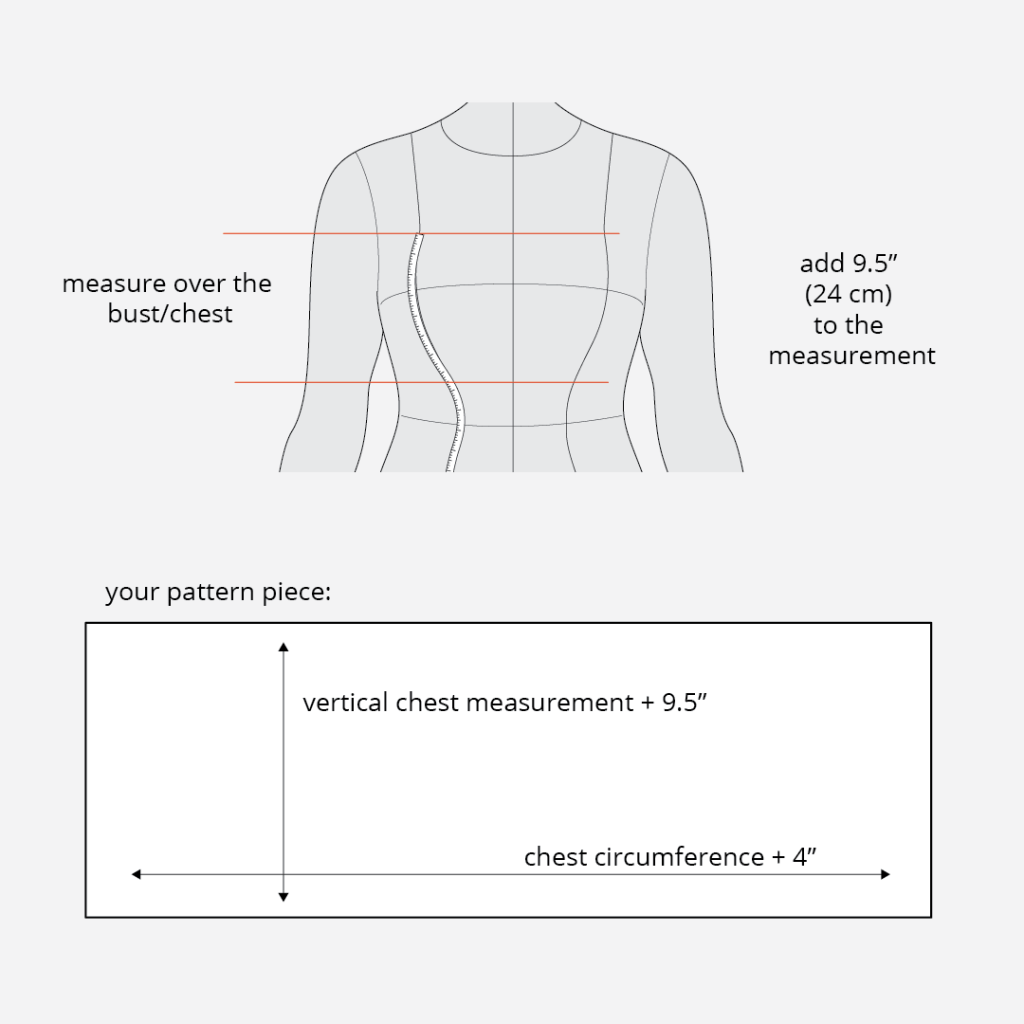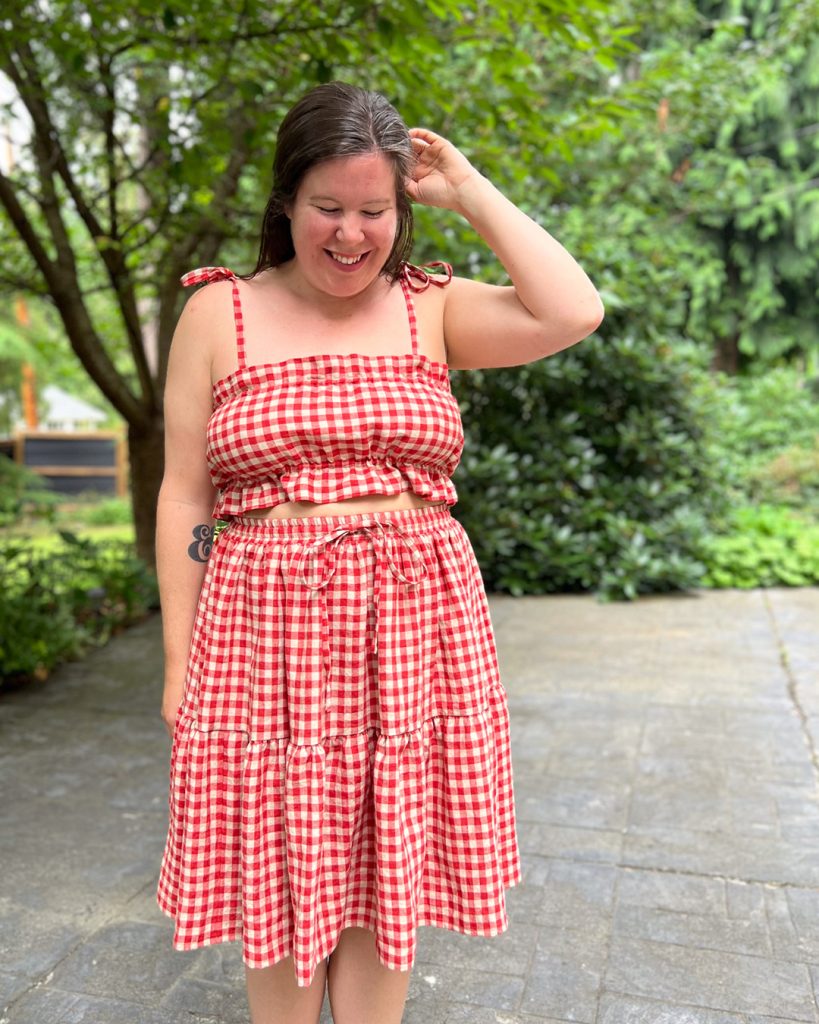 I kept my bandeau top as a rectangle shape, but you can optionally shape the pattern piece to remove some of the bulk in the back.
As you can see in my pictures, the back does have a lot of coverage. If you want it to be narrower in the back, you can shape it like this picture here. Just eyeball it and experiment. Sewing is all about experimenting!
Cutting and Sewing
Cut out your rectangle pattern piece for your top. If your rectangle is too wide for your fabric, you can cut it in pieces and sew it together.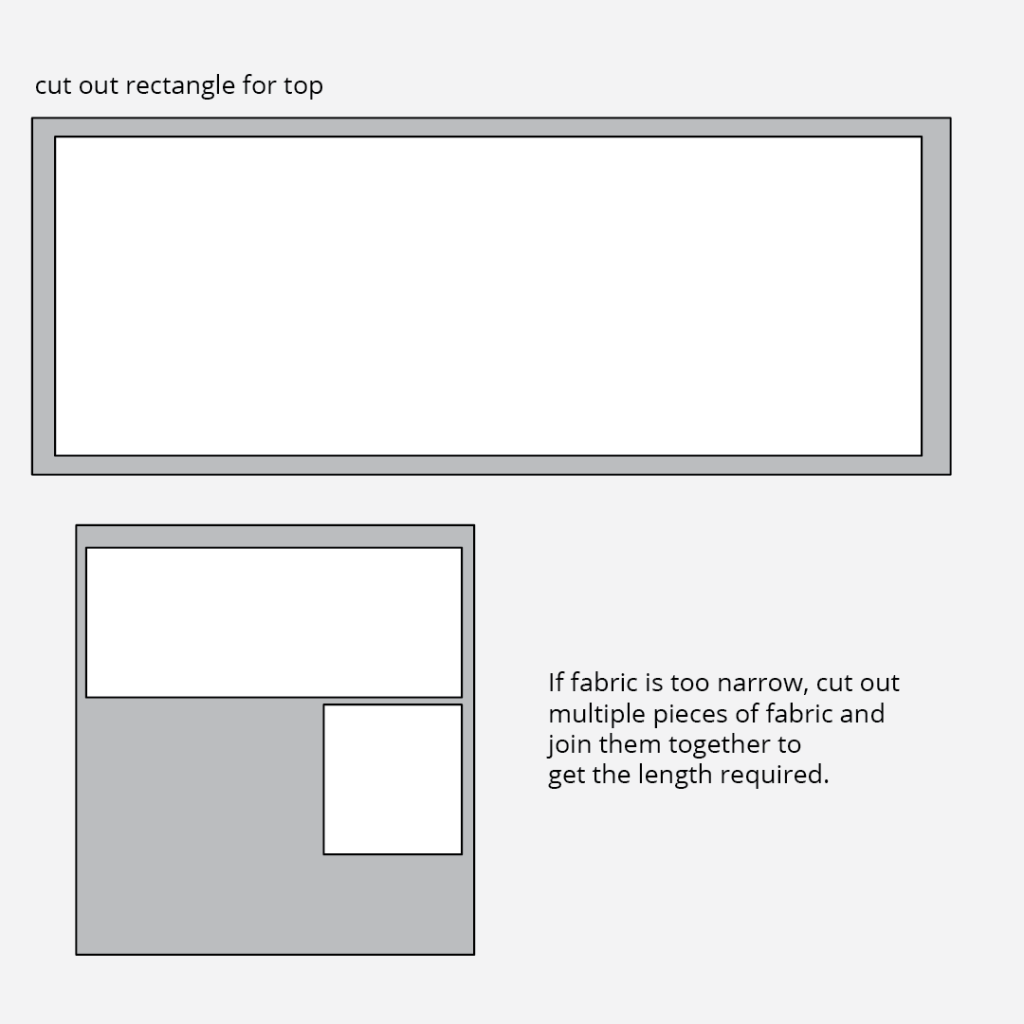 Press both of the long edges ¼" (0.6 cm) to the wrong side. Press the top edge an additional 1.75" (4.5 cm) and the bottom edge an additional 2.5" (6.5 cm). I decided to make my bottom ruffle a bit bigger than my top one. These are totally customizable!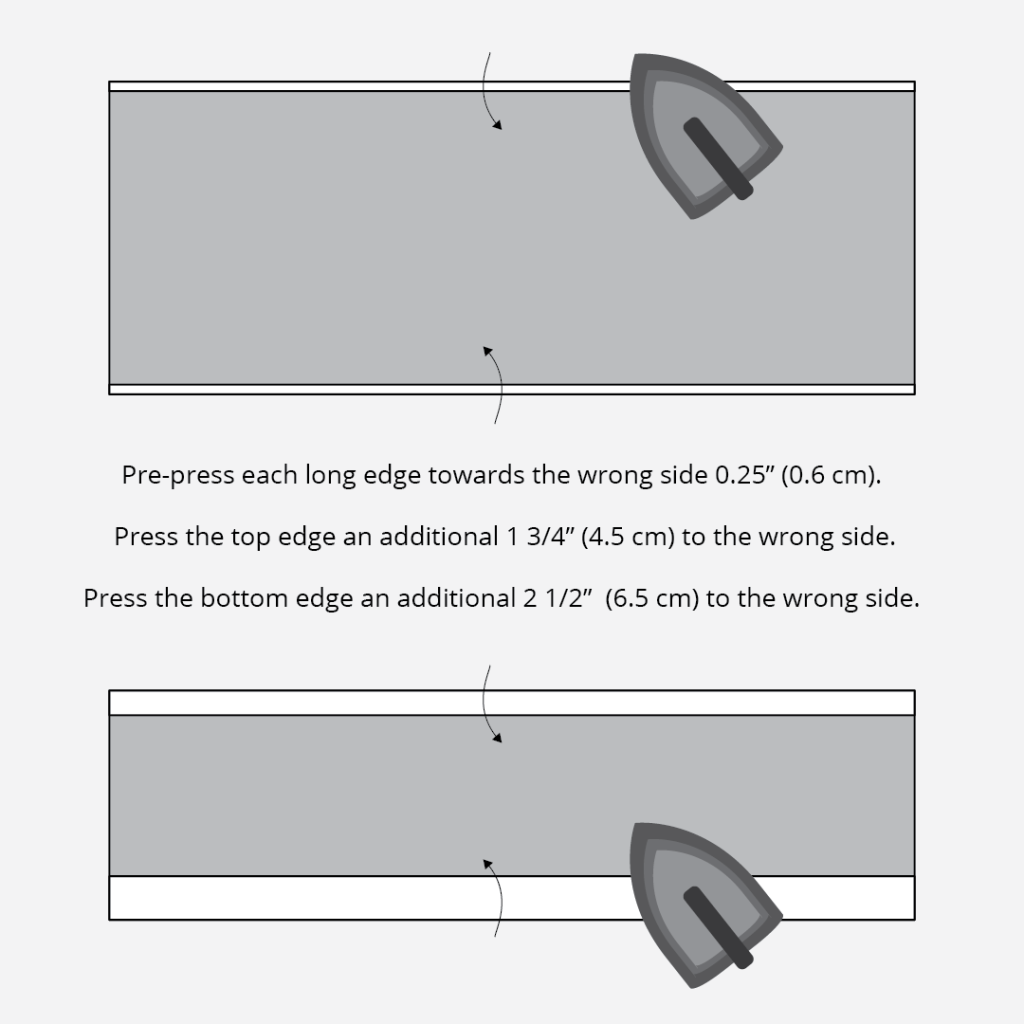 Unfold all your press lines and sew your bandeau top together along the short ends with right sides facing. This will be the center back of your top. I finished my seam with a flat-felled method but you could do a french seam or just serge it. The seam allowance is ⅝" (1.6 cm).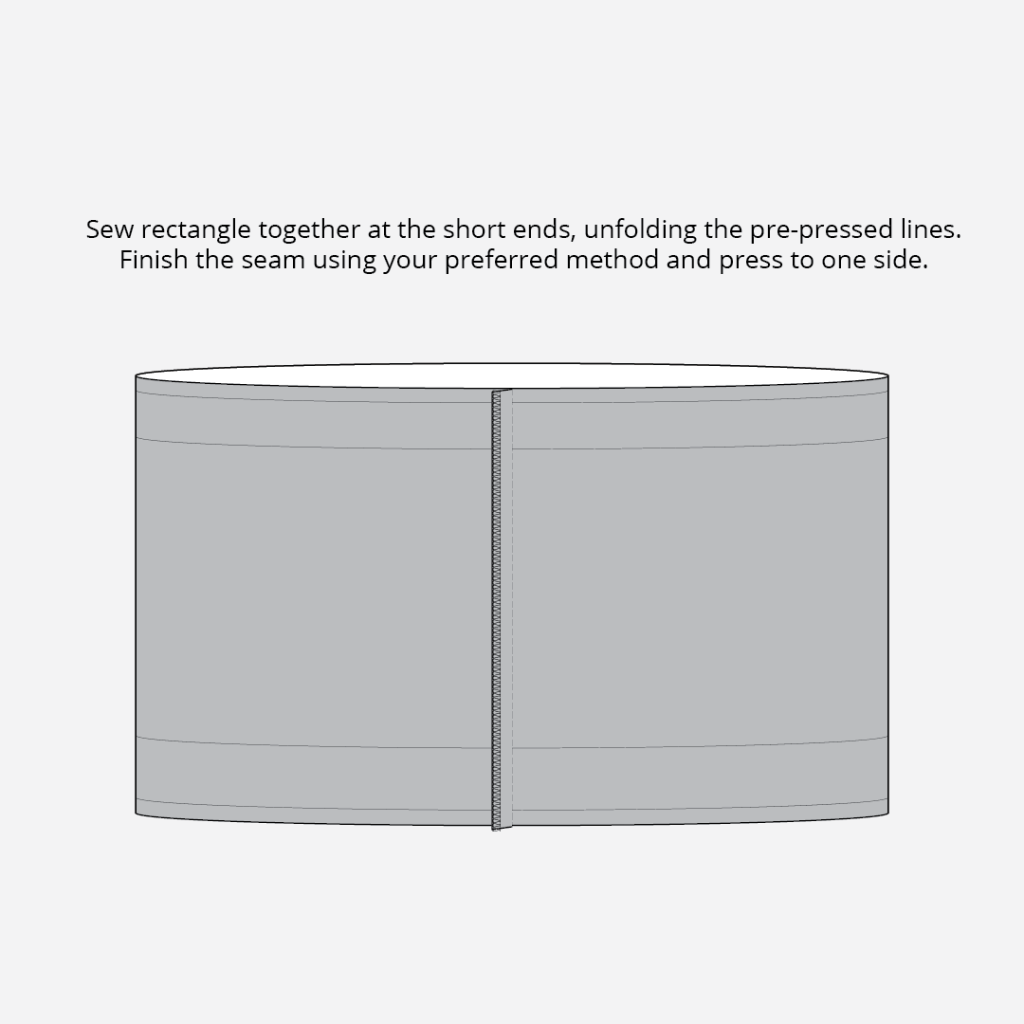 Re-fold your press lines and pin everything in place.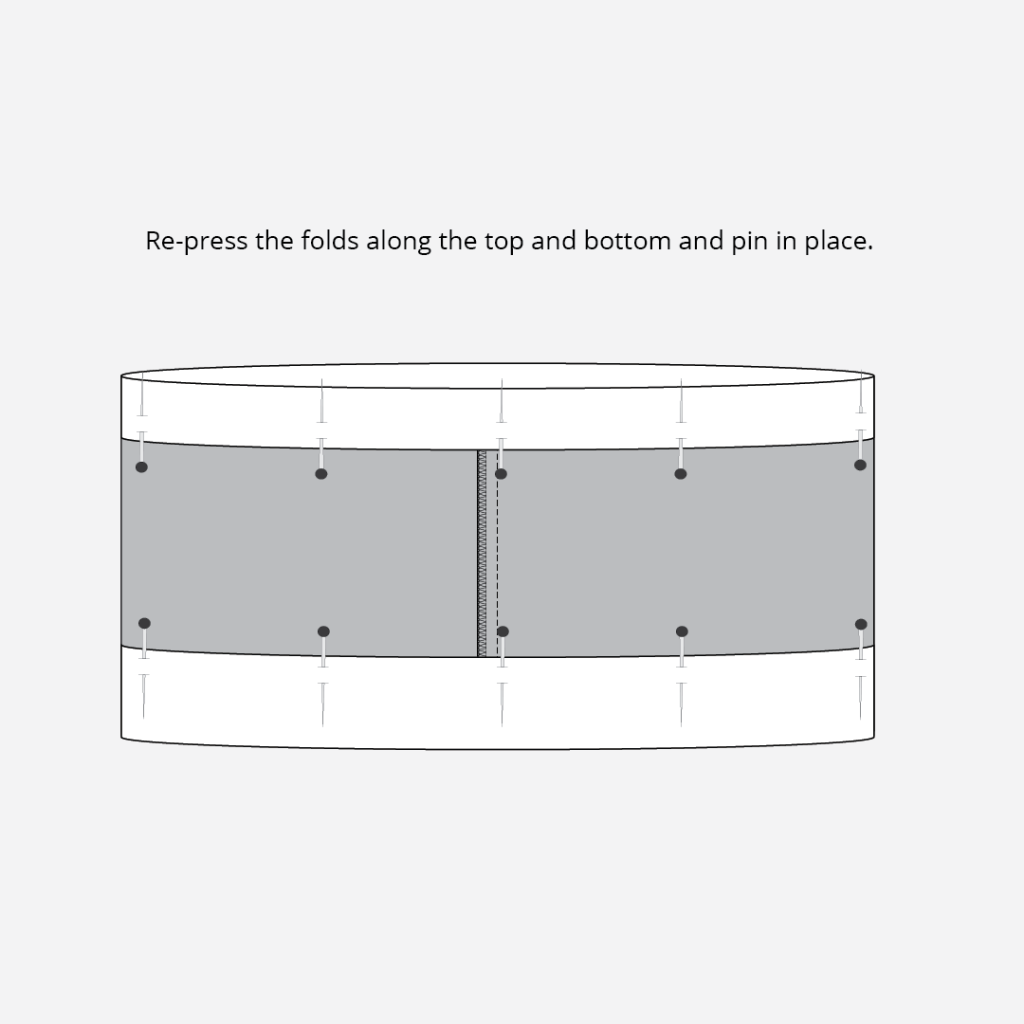 Edgestitch along the inner folded edges, stopping to leave a small ~½" (1.3 cm) gap in the stitching. Sew another line of stitching ⅜" away from the first lines. This will create channels for us to thread our elastic through. You do not need to leave a gap in the second line of stitching.
Stretch the ¼" wide elastic around your body above and below your bust or wherever you wish the elastic to sit. You want the elastic to be snug, but not too tight. We will be adding straps to help hold this top up. Cut the elastic to length, adding ~½" (1.3 cm) for overlap.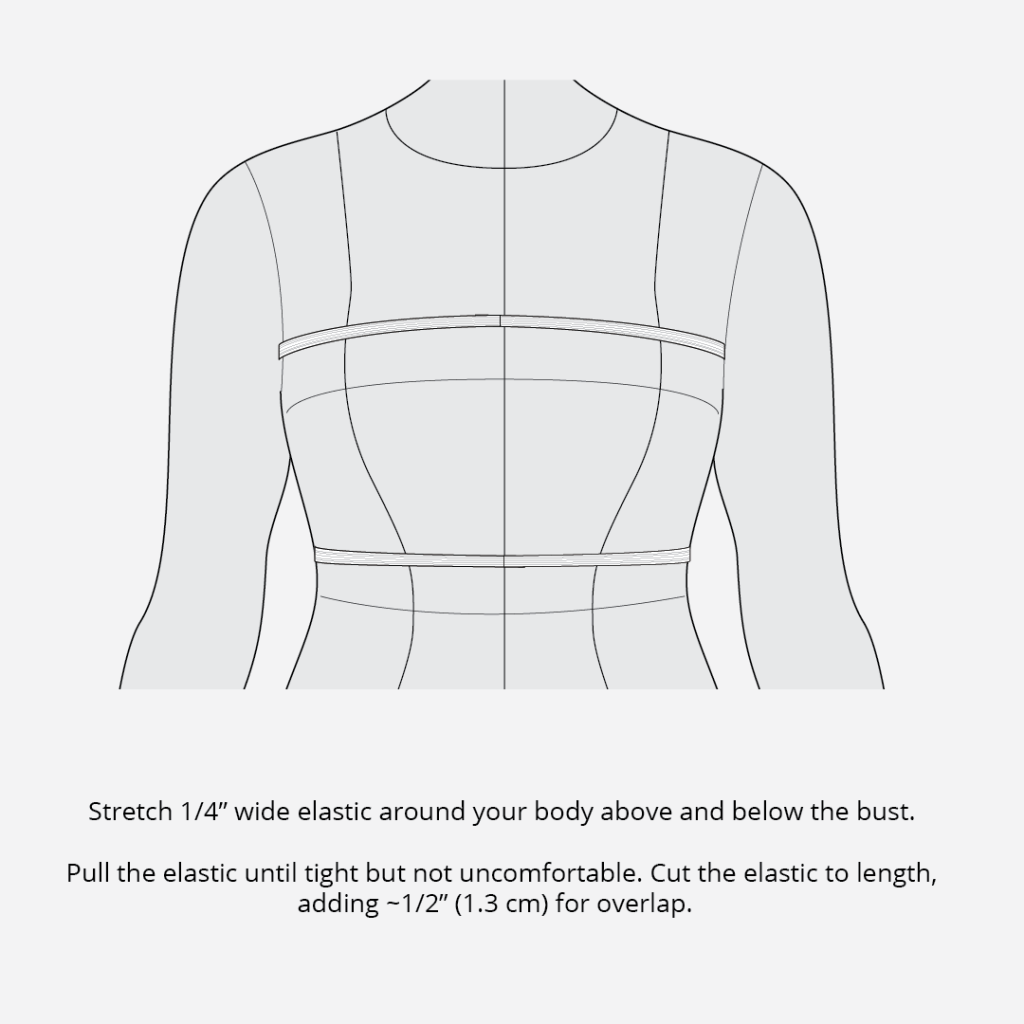 Insert the elastic through the gaps and into the channels. Use a bodkin or saftey pin to thread it through. Once all the way through, overlap and secure the ends together using a zig-zag stitch. Normally I would advise you to ensure the elastic is not twisted in the channel, but with ¼" elastic this is very hard to do. I just secured mine together and I have not noticed the twists if there are any. Do not close the gaps yet.
Moment of truth! You can try on the top and see how it is fitting. Remember, this process is an experiment, so if there are things you wish you could change—that's great! This is a simple make and you can improve on your next one.
The fit should feel comfy. It's not going to be the most "secure" feeling for those of us with breasts, so now is the time to embrace feeling a little loosy-goosy. You can also wear a bra with this top for added support. I decided not to as this is a summery top and I like the way it looks without. The top should stay up without the straps, so if needed—you can tighten the elastic before you sew those gaps closed. Same goes for the bottom channel . . . if you feel like you are spilling out the bottom, tighten the elastic.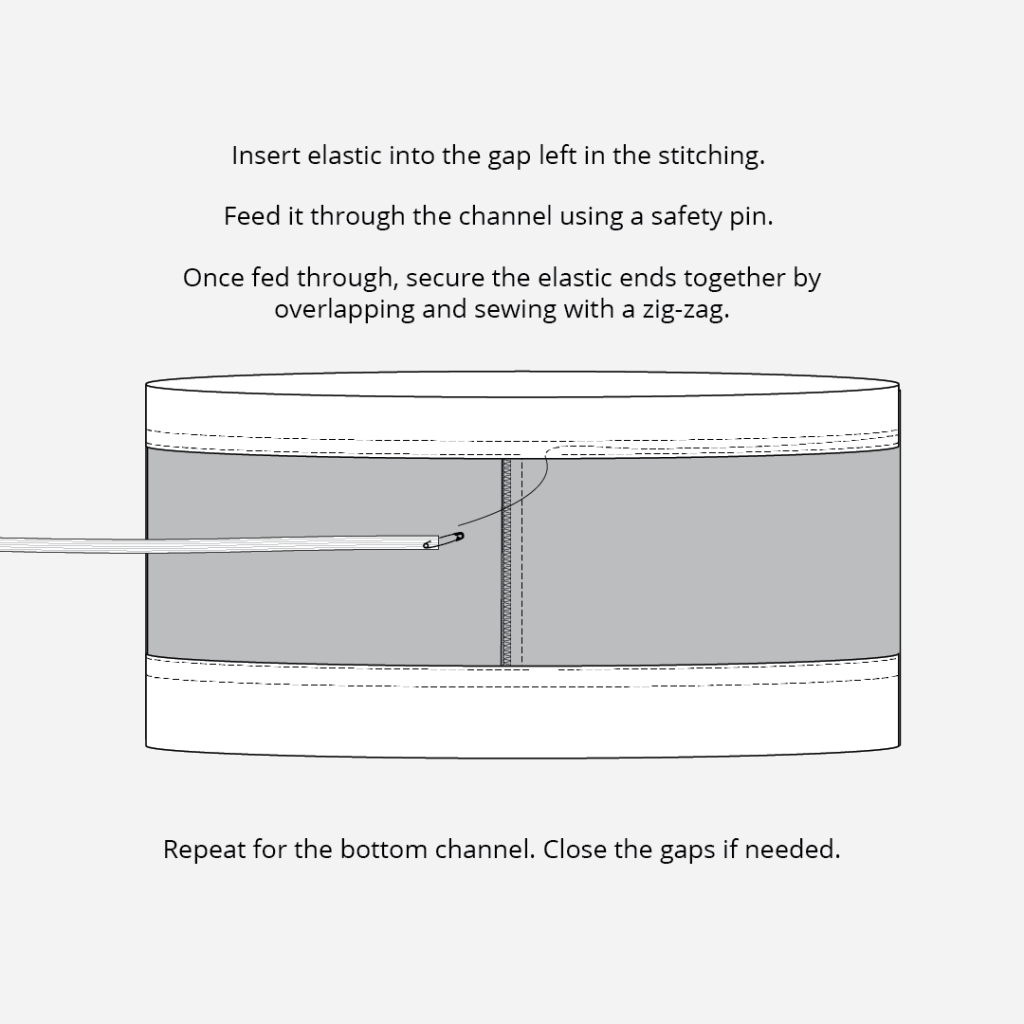 The Straps
Decide approximately where you want your straps and mark it with pins. You may need help from a friend to mark the back. When you take off the top, measure to ensure your strap placements are even and that your seam is in the center between the back straps.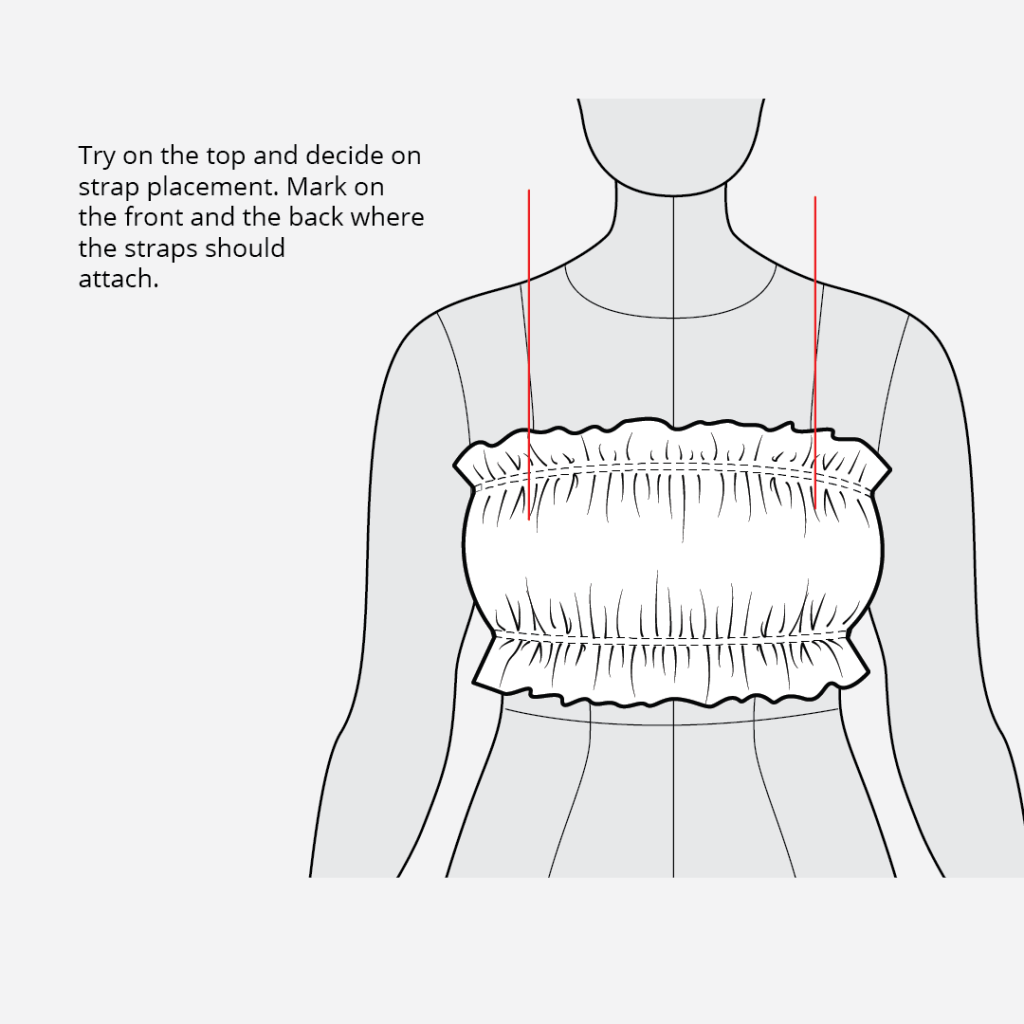 Cut four strap pieces, each of them 1 ⅝" x 25" (4.25 cm x 63.5 cm). Press each lengthwise edge towards the middle and then press the straps in half lengthwise (essentially we are making bias tape here). Edgestitch the straps closed.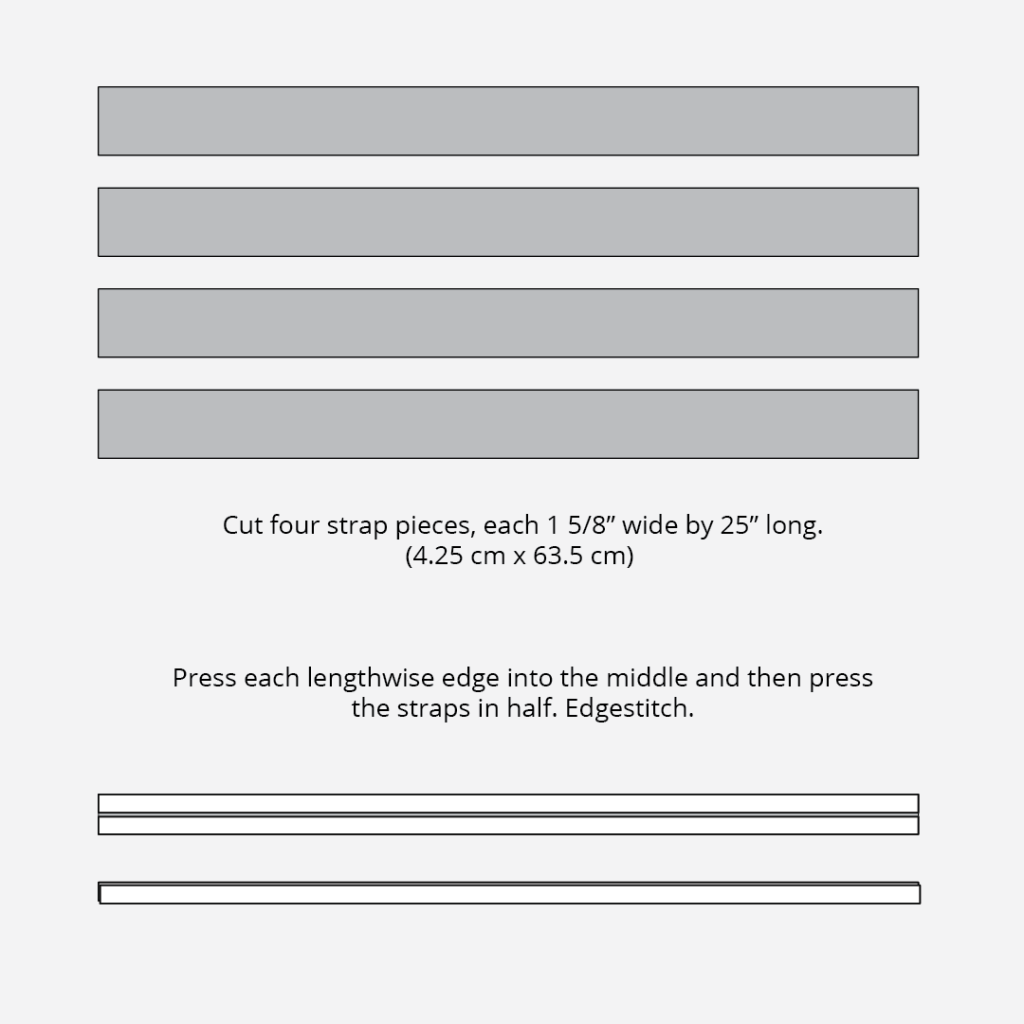 Pin or baste the straps in place at your markings. You want to attach the strap on the inside of the top at the elastic casing. Try on the top for one last strap placement check before you secure the ties by stitching back and forth or securing with a bar tack.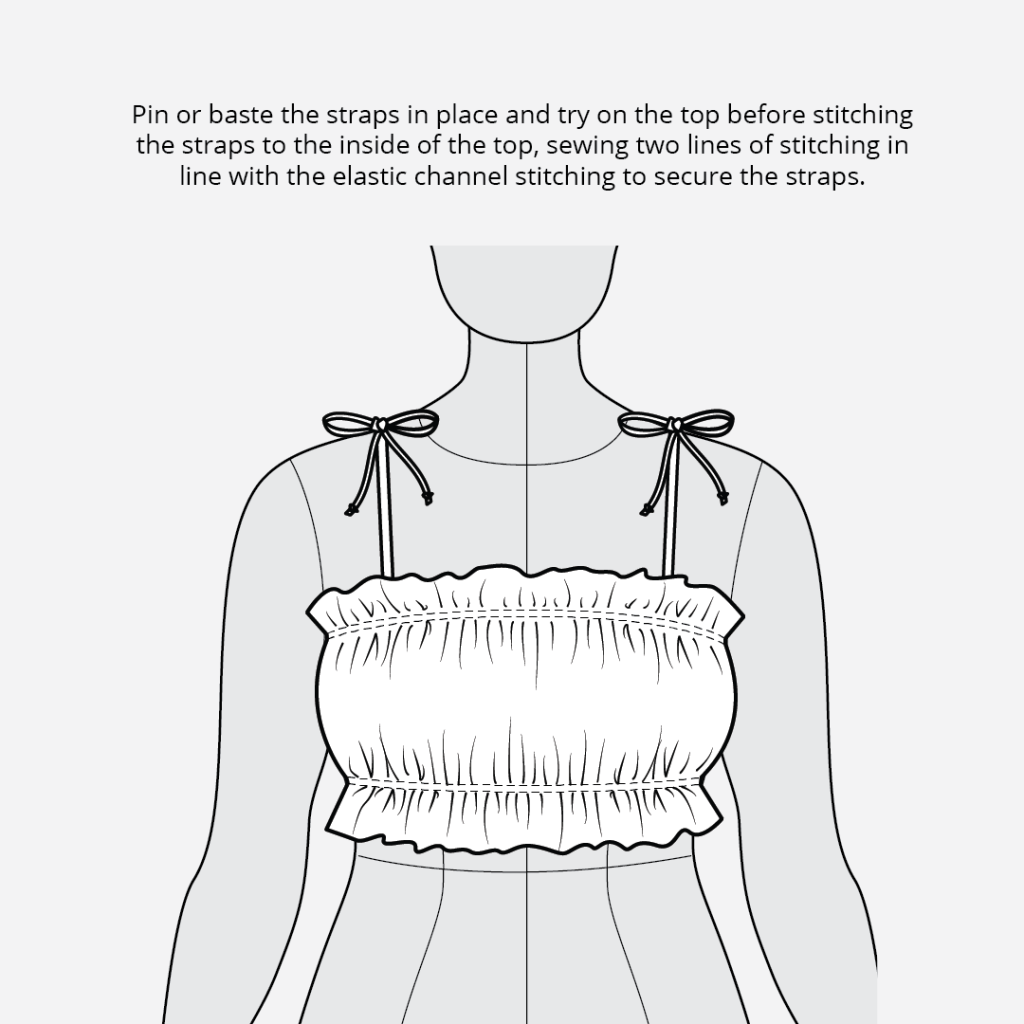 I love the little whimsicle shoulder ties! You can tie the ends off into little knots to secure them. I like to let mine fray a bit at the end for added texture but you can always fold the ends under and sew if desired. I also like to figure out how long I want the straps to be and then sew them together at the top of the shoulder. This way I can tie the bow on top and not worry about the straps coming un-done. I also don't have to fiddle with tying them to the perfect matching length each time.
Well there you have it! This is my first attempt at this style and I would potentially make a few tweaks on the next one, but in general the fit is very forgiving and it feels really comfy. I would make my next one a little bit longer and I think I would shape the back so there is less bulk back there. I am totally going to make another one!
I really love how this top looks with high-wasited garments like our June Pants (shown here), Brooks Jeans, or Winslow Culottes. It also looks SO cute with this matching Lawrence skirt hack. I really do feel like I'm living in a fantasy world in this outfit! Let me know if you attempt this DIY!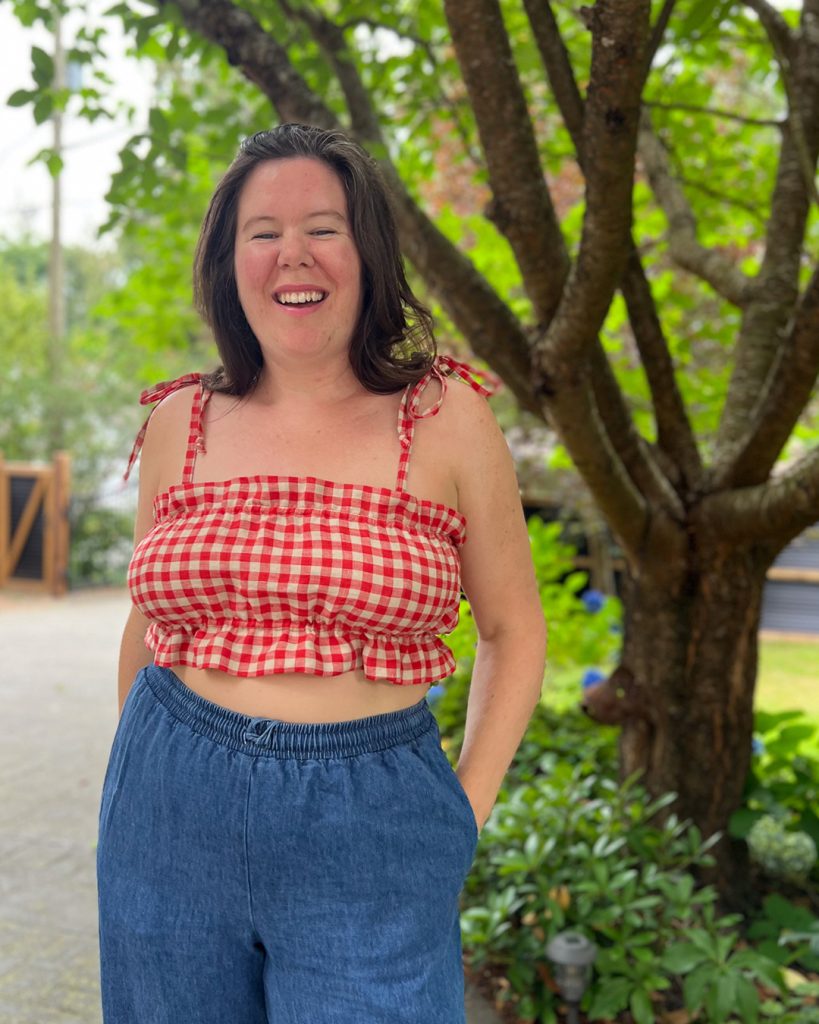 Happy sewing!
Helen