I'm thrilled to welcome my mother in law, Laurie, back to the blog this week! Laurie made a Pona Jacket from melton wool and it is GORGEOUS! I love this neutral grey colour and the way the topstitching looks on the wool. Let's take a look!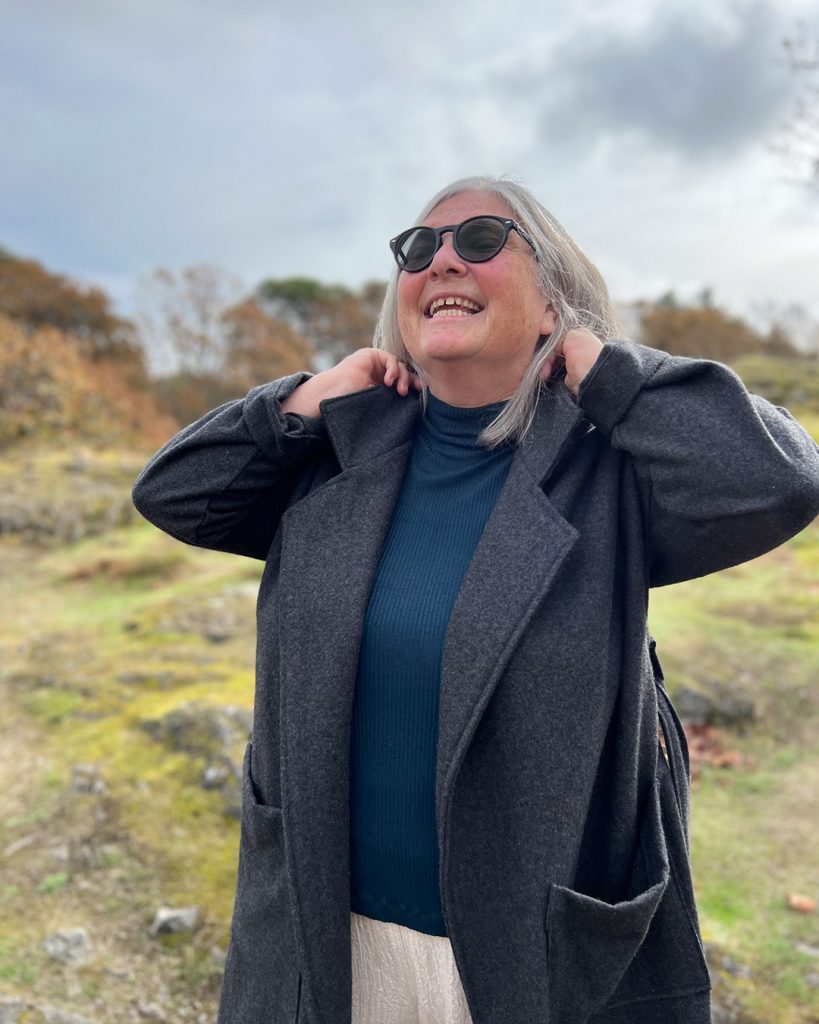 This was Laurie's first time sewing a coat or jacket of any kind so this project was a pretty big step for her! Pona is the perfect intro pattern for coats because it doesn't have a lining and the construction is simple. It works in a lot of different fabrics, too!
I love that Laurie chose a wool melton for her Pona. This melton is quite thick and squishy, unlike some meltons that can be very flat and felt-like. Either would work for Pona, but just a note about this particular one. She said she struggled to get it through her beginner sewing machine, but managed to get it done nonetheless!
Laurie's measurements put her in a size 16 upper bust, 20 bust, 20 waist, and 14 hip. This blend of sizes can often mean garments are too tight in the bust for her or too loose in the shoulders and hips. Since Pona is oversized and has a large front overlap, she went with a straight size 16. It worked out great! As you can see, no bust adjustment was needed to be able to close the jacket comfortably.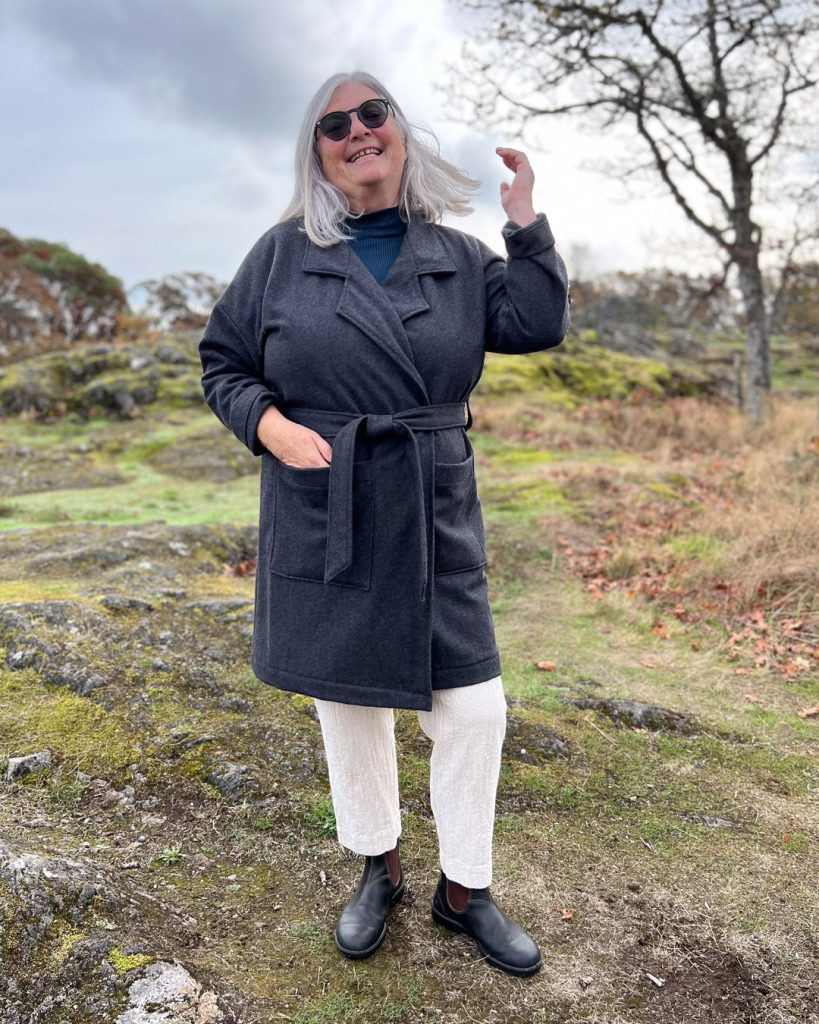 Laurie has styled her Pona Jacket with her medium weight rib knit Dawson Top (turtleneck view) and jaquard Arden Pants from our pattern photoshoots. She said she loves to wear this exact outfit to work because it looks really professional and is very comfortable.
This Pona is the perfect weight for our west coast winters and is roomy enough to be layered over a sweater if more warmth is required. I think Laurie looks so cool in this look, don't you? Style goals!