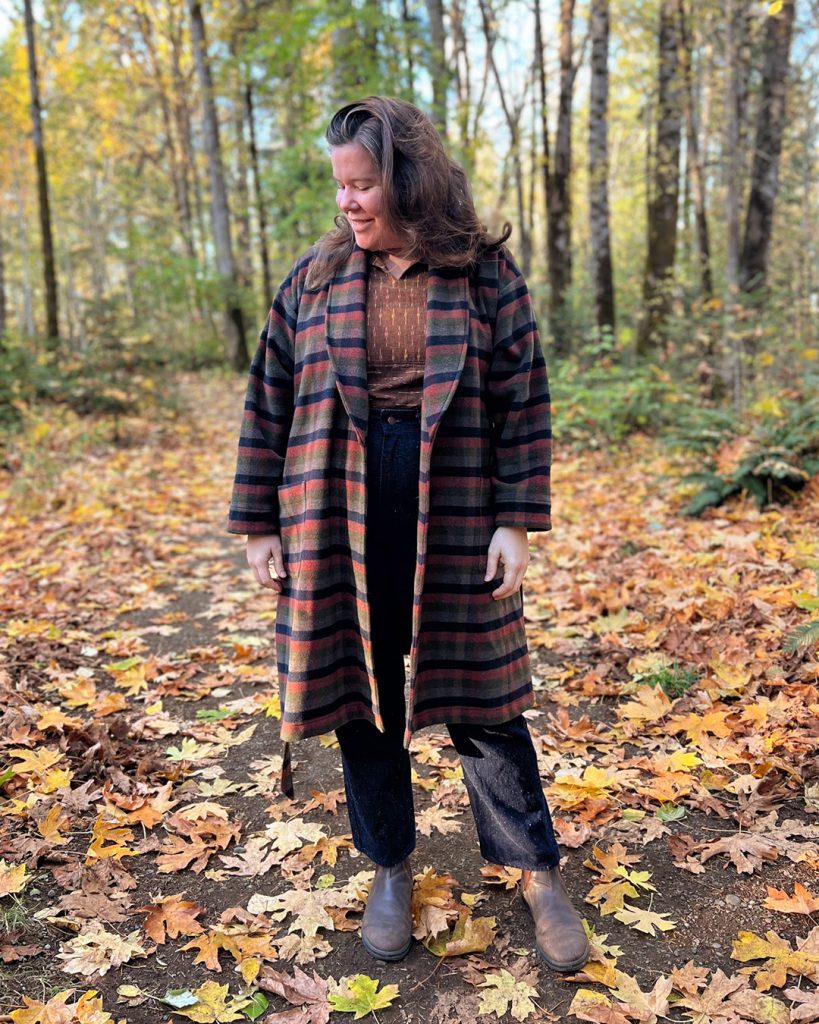 One of the questions that came up when we were working on the Arbutus Robe was: Does this pattern work as a coat? I'm excited to share the answer with you today – yes, yes it does!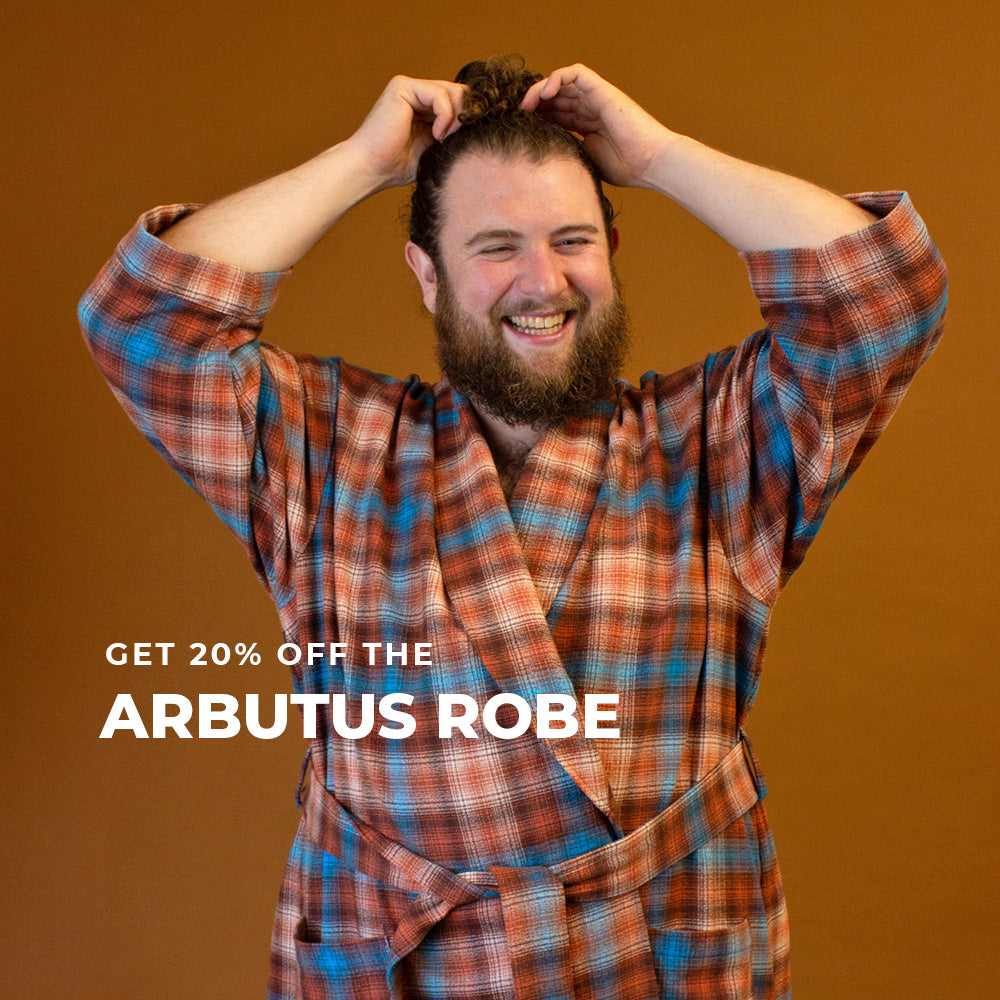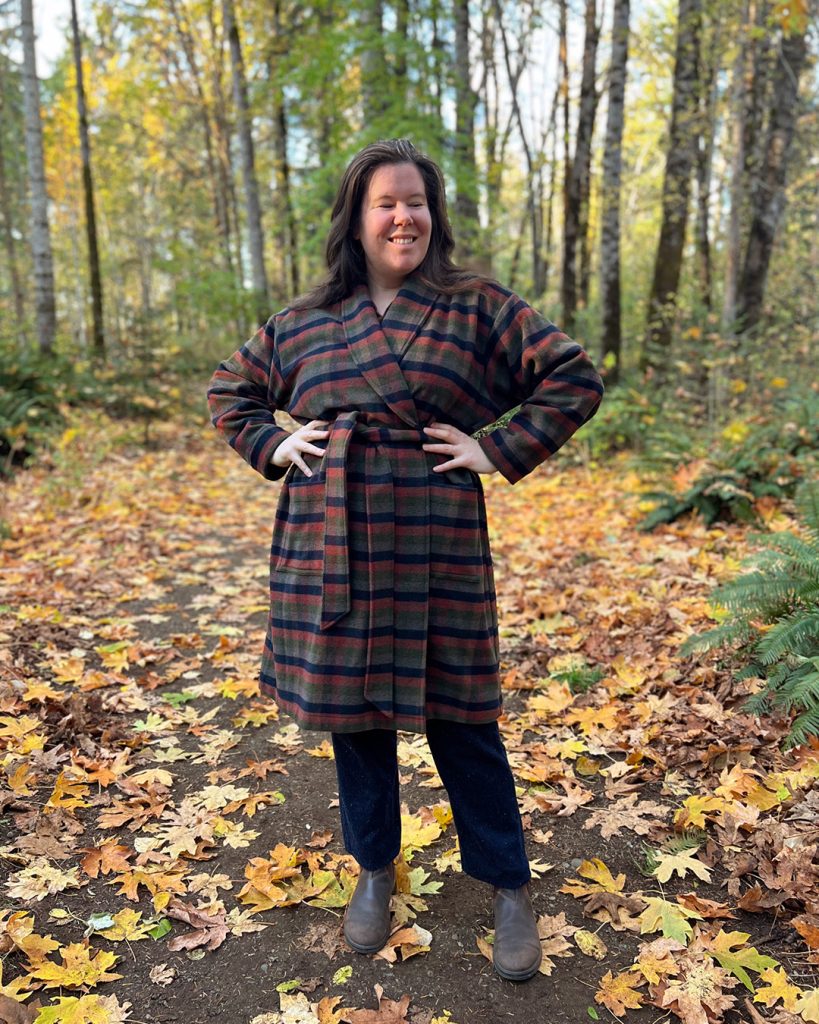 The oversized coat is still big in ready-to-wear this year, and there are some cool wrap style coats, coatigans, and shackets out there on the market. Some feature a shawl collar that is remarkably similar to our new Arbutus Robe pattern! How could we not give it a try!?
I decided to sew this Arbutus Coat Hack in a wool coating that I got from Blackbird Fabrics last year. It's decently thick but I still managed to sew all the details and get a nice clean finish on the inside. I always enjoy sewing with wool because it presses SO beautifully. I love using my tailors clapper to get a really nice, clean press.
I did not need to make any changes to the pattern to make this coat. I did end up tweaking a couple of things but overall, it was sewn as-is. I made the shorter length with the longer sleeve. I think the longer view would be incredible as a coat as well, but I didn't have enough wool on hand.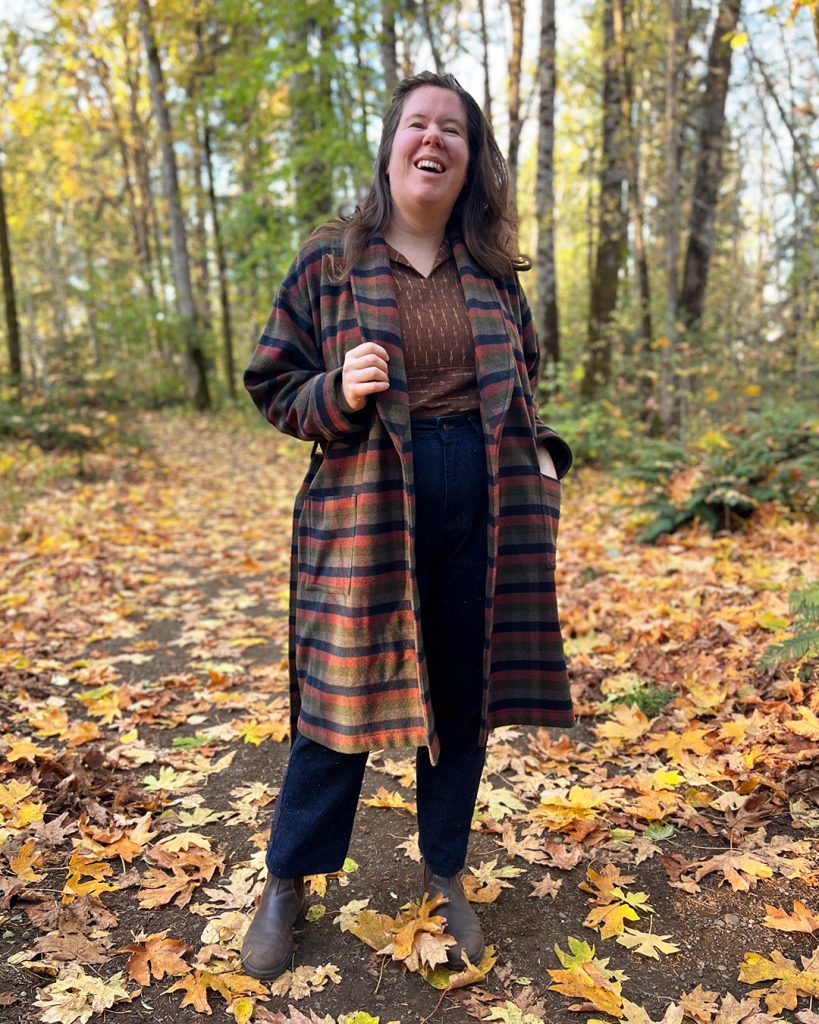 I opted to sew a cuff facing instead of the full Arbutus cuff because I thought that looked a bit too robe-y. To sew a cuff facing, I just cut my cuff pattern piece in half lengthwise at the widest point and sewed it on with right sides together so I could press it to the inside of the sleeve. Arbutus is designed to have a turned up cuff, so you do not need to add length to the sleeve.
I decided to sew the belt loops on flat instead of sandwiching them in the seam. This made for a neater loop that looks a bit more elegant. I also did two lines of stitching around the pockets to make them extra strong and secure.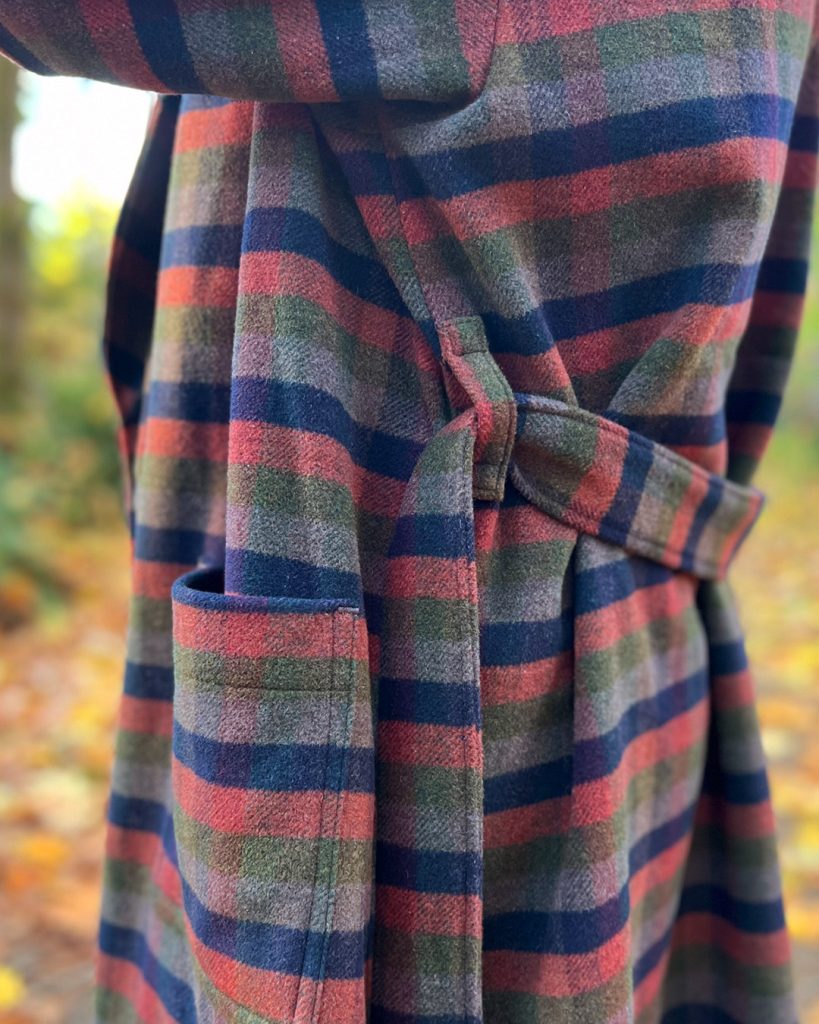 This jacket is unlined but thanks to the topstitched facing and collar that are already included with Arbutus, a lining is not necessary. It would certainly be possible to sew a lining and I may do a future blog post about that if there is interest. In the mean time, you can check out our Pona Lining hack to see how it is done!
I'm quite proud of the pattern matching I was able to achieve on this coat. I matched the horizontal lines across the fronts, back, collar, pockets, and front facings! The front facings were a nice touch because they do show when the robe is worn open. I chose to cut the ties so they would be stripey snakes. I always do this when I have stripey prints and I always think "snake" – do you think that too?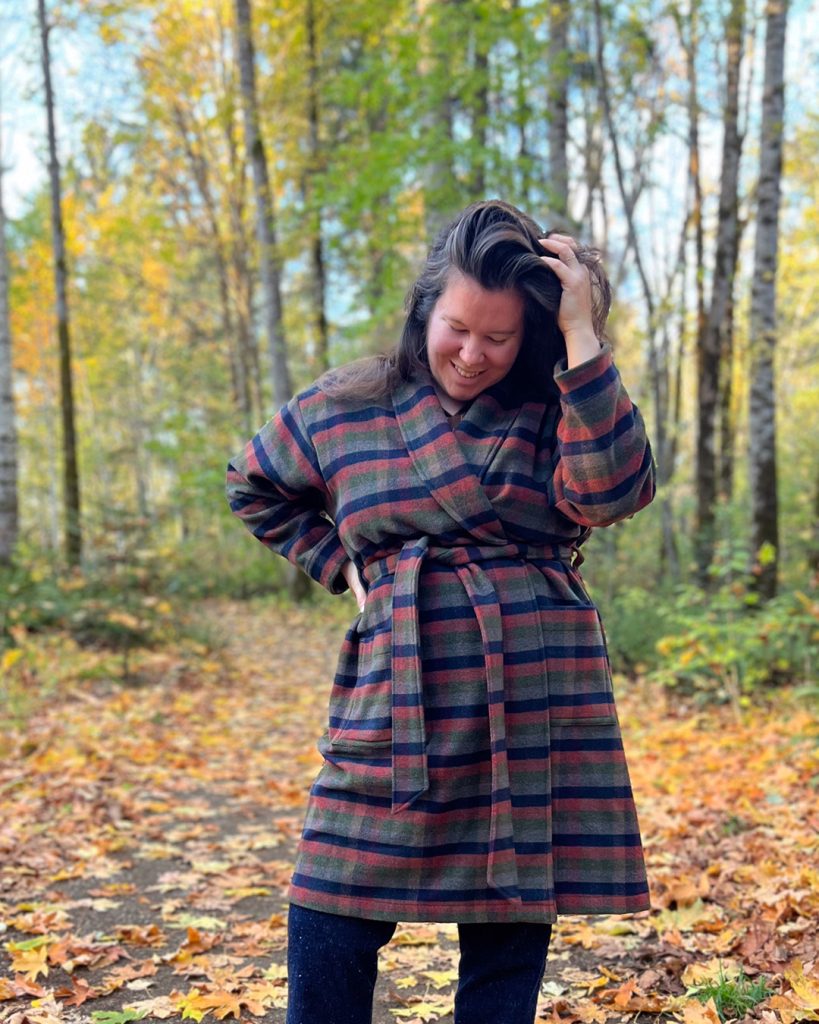 I enjoy wearing this coat both open and closed. It's sooooo comfortable and it still looks really chic! I would feel great wearing this for a casual walk or over a more formal look for an evening out. I feel like its versatility will come in handy!