If you don't already have Gertie's New Book for Better Sewing and you are at all interested in vintage silhouettes, I highly recommend you pick up a copy.  I was gifted this book a few years back and it has the most beautiful vintage inspired patterns in it.  When I have those moments where I don't feel like sewing I always pick up this book and read a few chapters of Gertie's enthusiastic instructions and tips for sewing with vintage techniques.  It is all I need to get excited to sew again!  I have admittedly only made two of the patterns in this book, the pencil skirt and now the sultry sheath, but they both turned out beautifully and I get so many compliments when I wear them. I have plans to make the shirtwaist dress and the portrait blouse soon, and considering a wiggle dress for the fall.  You can follow Gertie's vintage sewing adventures on her blog, Blog for Better Sewing, and she also has another book called Gertie Sews Vintage Casual.
This is one of the more challenging pieces I have made, and I even skipped the part where you are supposed to line the dress!  Instead I finished all the seams with bias binding and I'm happy that the dress is more lightweight because of it. The bottom half of this dress is a simple pencil skirt, but I struggled to find the right balance between a tight hourglass silhouette and a dress that I can walk comfortably in and feel confident.  In the end I realized that having the skirt tight around the hips was not going to give me the shape I wanted.  I ended up letting it out around the hips and cinching it in quite tight at the waist. The fabric I used ( a poly-cotton blend with a hint of stretch ) was ideal for this shape because it holds some form and doesn't droop down my sides too much.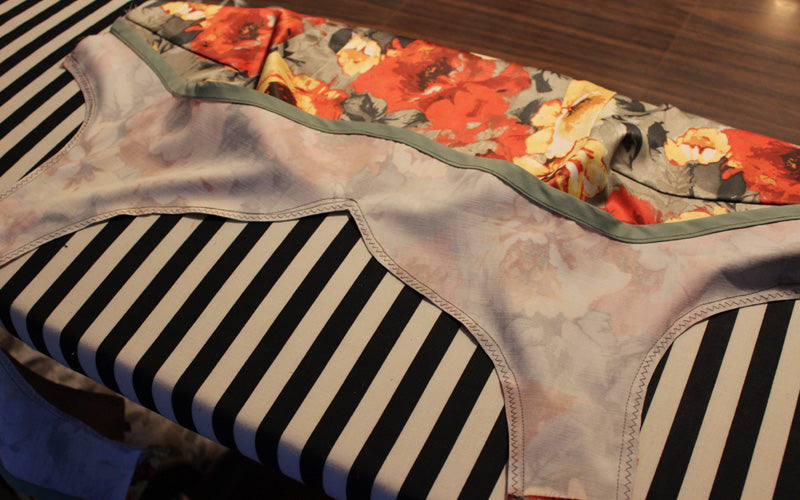 I really enjoyed the construction of the bodice with it's beautifully curved neckline and dramatic shoulders.  It was fun to put together and when I turned it right side out and pressed it I was quite thrilled with the results.  The struggle came after I put in the zipper and tried on the dress.  At first I felt that it fit beautifully, but once I turned around in the mirror I was confronted with a bumpy zipper and a gaping upper back.  I ended up putting in this zipper three times to get the fit right, but it was worth it in the end.  I fixed the gaping back by simply taking some fabric off the center back seam, and the bumpy zipper was solved by letting out the skirt sides a little more.  As a result of taking in the upper back pieces, the shoulder straps do not fall as far down the shoulders as they do in the garment photo in the book.  I actually think this is preferable….it certainly makes wearing a bra easier, and it also makes the dress more comfortable to wear overall.  Laurel from Handmade By Laurel also made this dress back in 2013 and shows how you can bring in the shoulders without adjusting the back.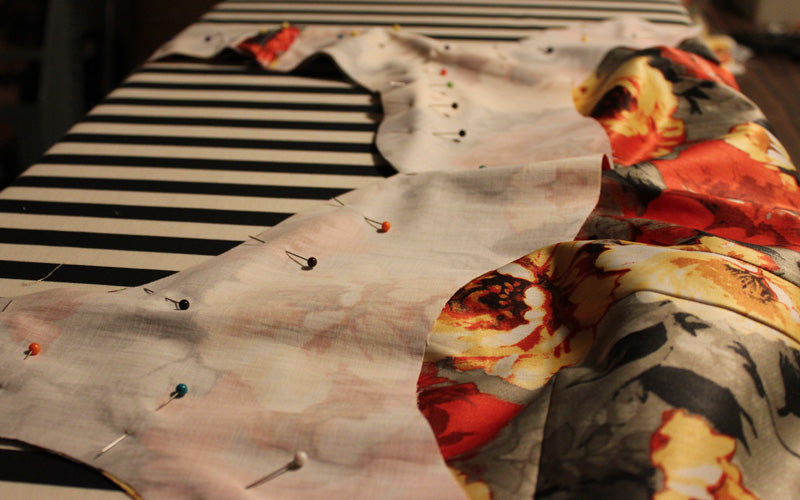 If you are in the market for a dress that will make you feel like a million bucks this could be it.  It's sexy and classy while also being comfortable, which is hard to find.  The fabric I chose has a bit of a sheen to it, which gives the dress a formal feel, especially when coupled with the floral print.   Because of the looser fit on the skirt and the structured bodice, this dress would really look fantastic on all sizes.
So I threw on some heels and red lipstick for this photoshoot – totally not my thing but it really did put the icing on the cake of this dress.  I wanted to try to capture some of that vintage pin-up girl glamour but we were shooting just off of Commercial Drive and I kept getting self conscious and making silly faces – so much less embarrassing, right?  In the end the photos turned out really great (thank you Sam and awesome brick wall!), as you can tell I couldn't choose which ones to keep and which ones to toss so….here are way too many photos of me!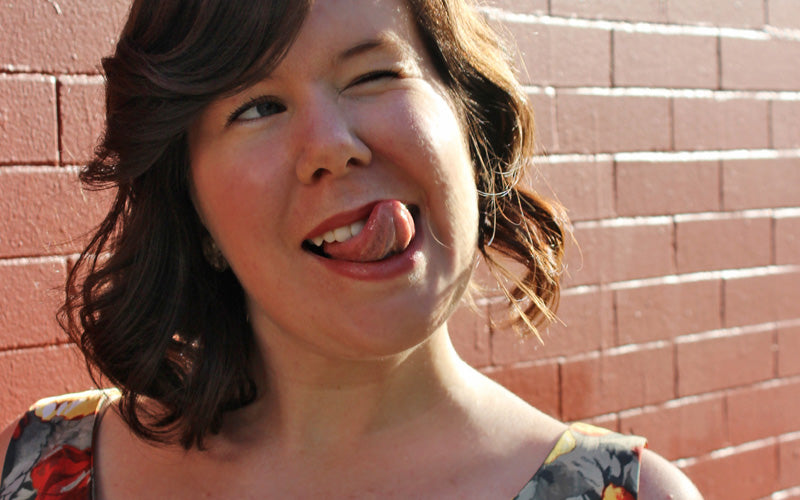 Final Stats:
Total project time:  Approximately 10 hours 
Fabric: 2 meters of 60″ Cotton Polyester Blend from Dress Sew Supplies
Pattern: Sultry Sheath Dress from Gertie's New Book for Better Sewing
Adjustments: Removed excess fabric at back and added width at hips