My sister got married this past September and it was such a beautiful affair.  They had a weekend long event at a small resort in Squamish, BC.  The ceremony was outdoors under a beautiful canopy of trees and a custom made arbour my father built.  After the nuptials, we dined and danced until the wee hours of the morning before finishing off with a lovely campfire! Sounds pretty unreal now that I think about it…
All photos in this post were taken by the lovely Jarusha Brown.
Tracy looked stunning in her short purple wedding dress, and both Breanne and I had handmade dresses made from the same fabric.  I love the idea of this because it brings the bridal party together in a cohesive look, without limiting the style of the dress.  I made my dress and another family member, Marissa, made Breanne's.  Don't we look cute?!
For my dress, I chose the By hand London Flora pattern.  I have been wanting to make it for some time now, and I liked the idea of the high neck for this setting.  You can't go wrong with a fit and flare, right?  Breanne also chose this silhouette, and her dress was hand drafted by Marissa.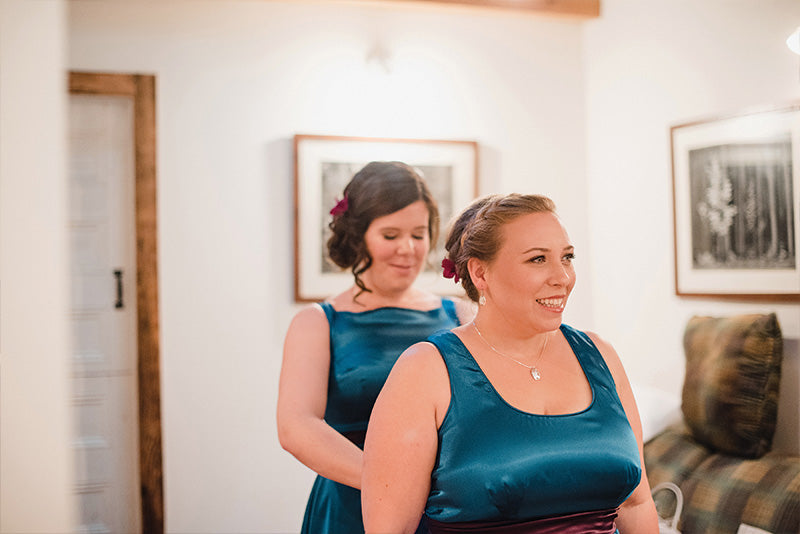 Now, I know what you are thinking….that hem.  Don't look at it!  I messed it up so badly 🙁  I was having the hardest time getting it to be straight, and I ran out of time (and fabric) to get it level.  This fabric was an absolute nightmare to sew with, it is satin charmeuse from Fabric.com.  A poor choice in hindsight, but the colour was perfect.  It was so slippery, frayed like mad, and just did not want to co-operate.  Thankfully the dress turned out pretty good considering, and I will say that at least I got the fit right 🙂  I made a full wearable muslin of this dress before this one, so I had worked out the fit before I started.  I will share my test version soon, too, the hem is much better on that one surprisingly!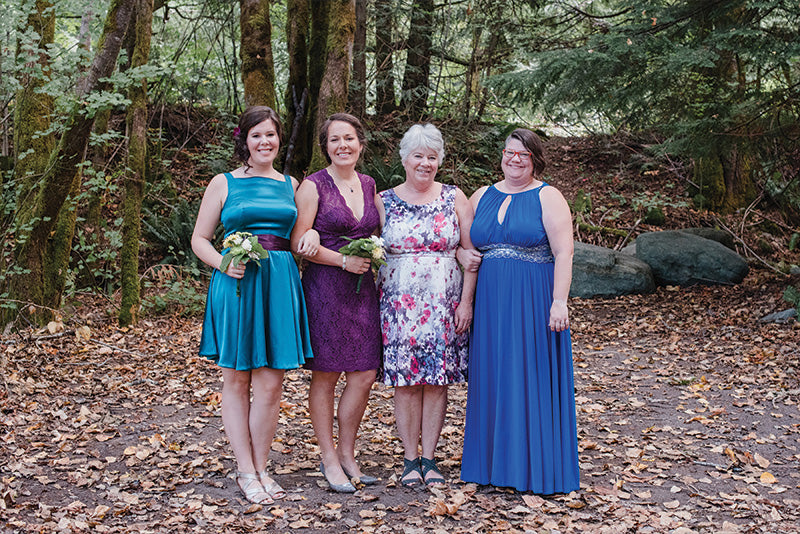 We had a lot of fun on the day of the wedding getting full hair and makeup done.  I wore false eyelashes for the first time, lol! I am not used to having that much makeup on, but in these pics I can see why they do it!  We all look very glamorous, indeed.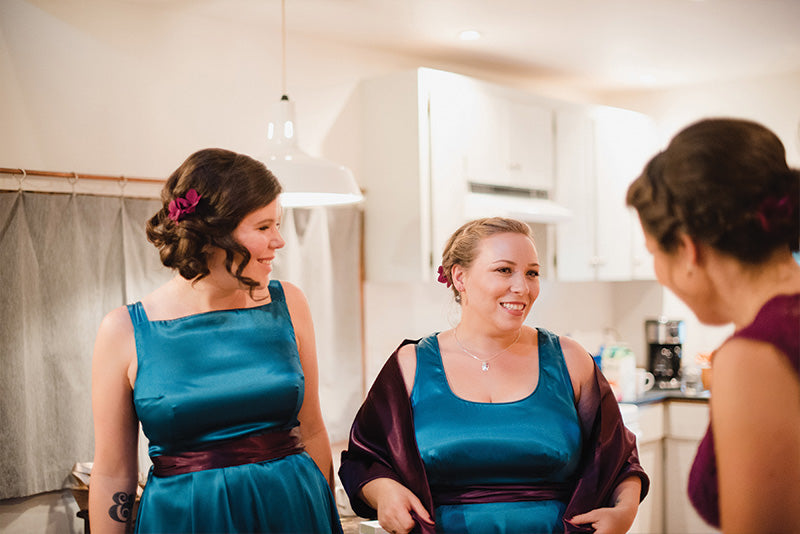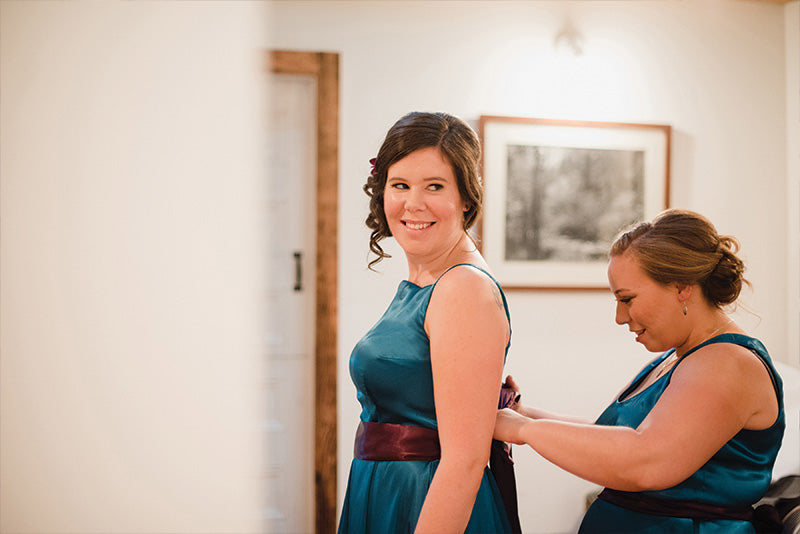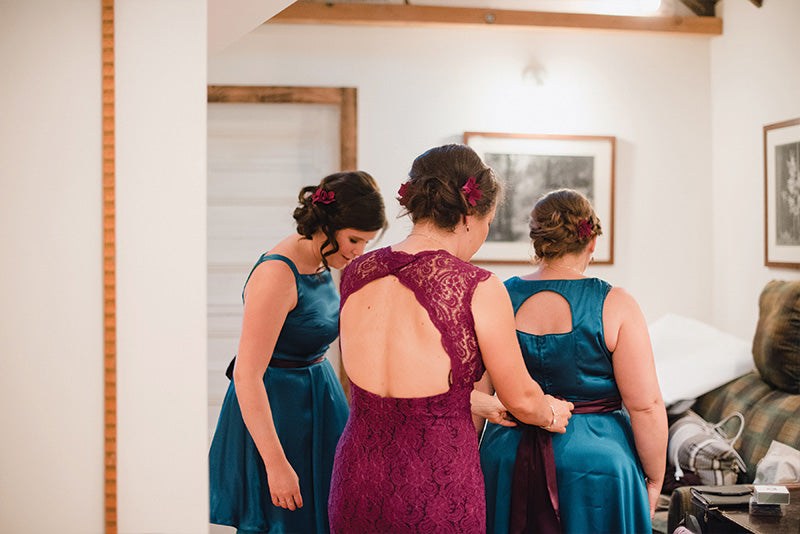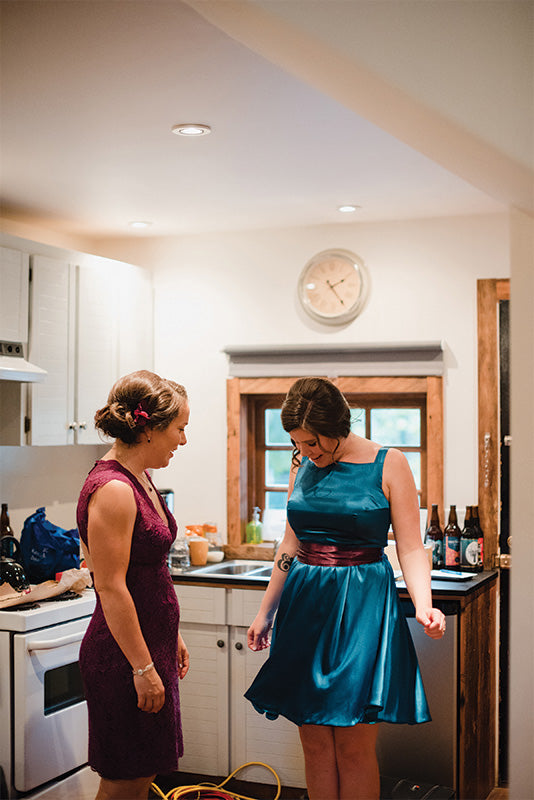 In addition to mine and Breanne's handmade dresses, the mother of the groom also made her outfit and her husbands shirt!  How cool is that?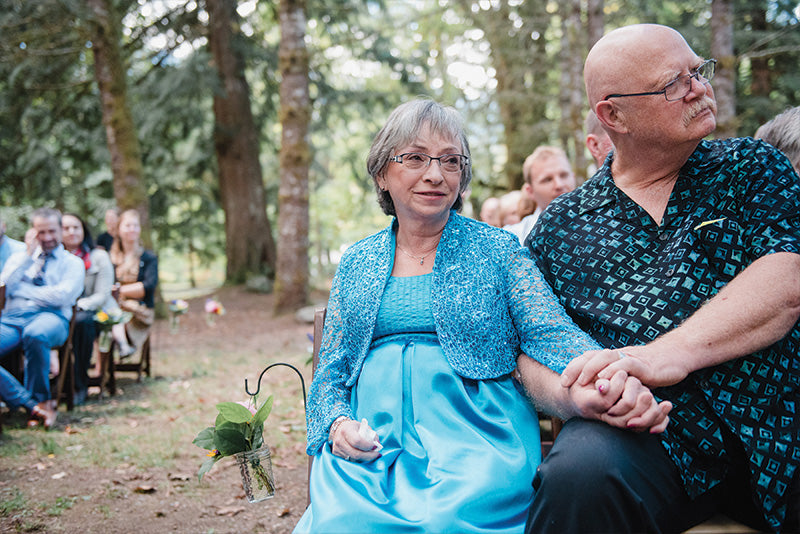 As I mentioned above, my father made a gorgeous arbour for the happy couple to tie the knot under, and my mother did all the flower arrangements and made custom planters for all the tables!  She made the pots and planted all the succulents in all 13 of them.  Incredible, right?  I thought so.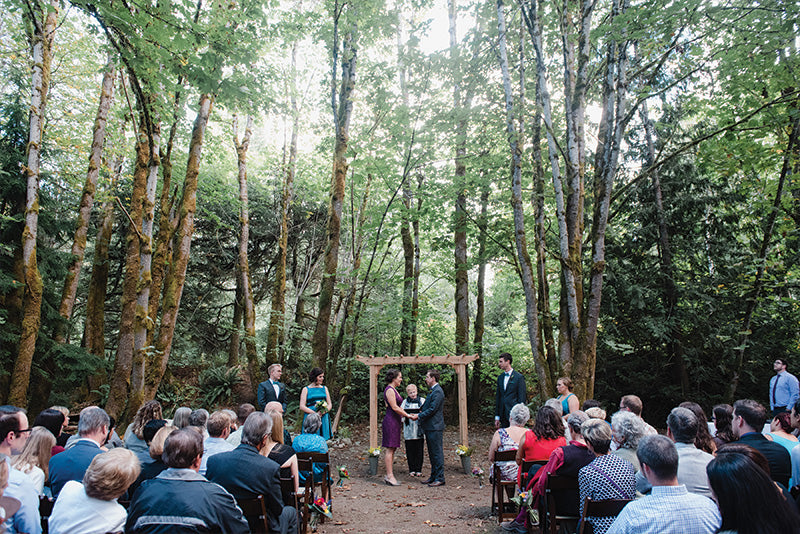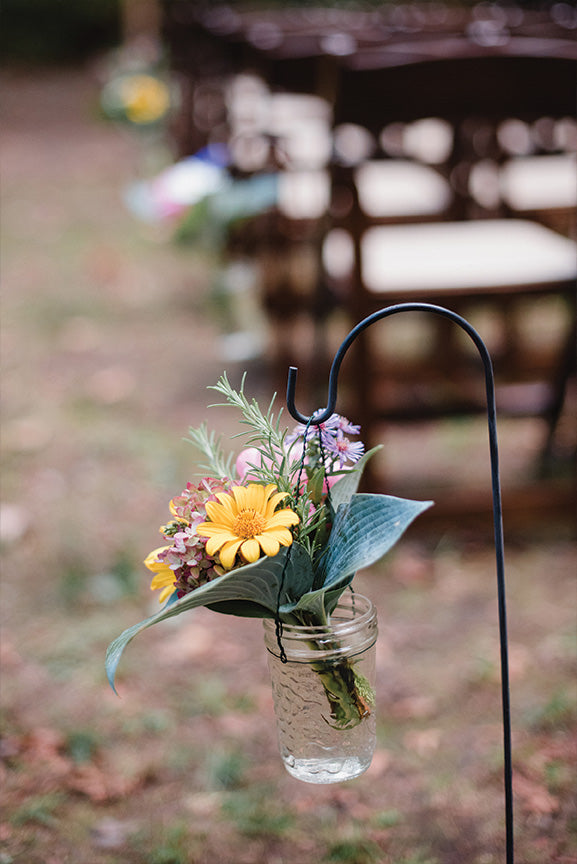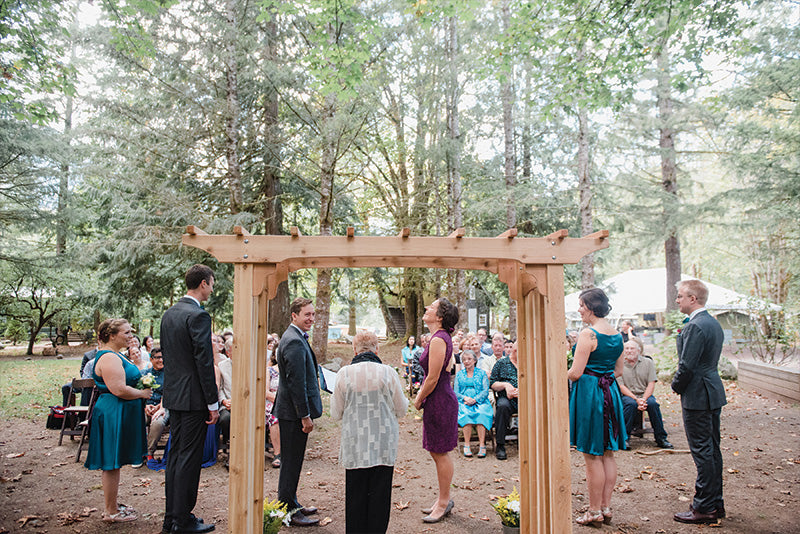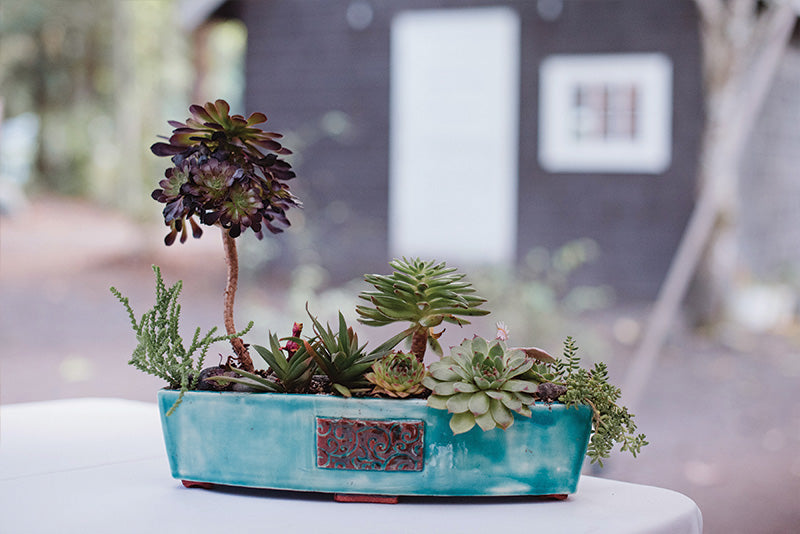 A proud moment of the weekend for me was actually figuring out how to rig the lights up in the main tent.  The best man and I spend a couple hours getting this together the night before the wedding and it looked awesome (IMHO).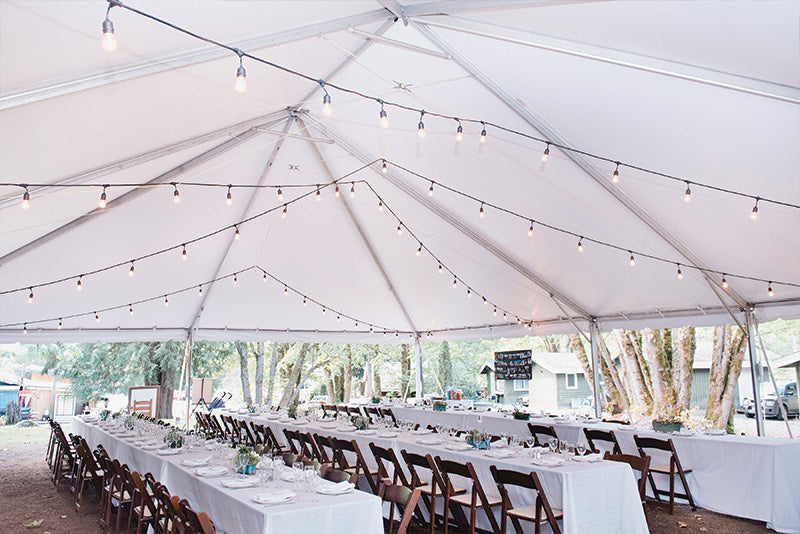 My sister's husband, Adam, brewed all the beer for the wedding reception (6 kinds!), and he built a custom bar from old pallet wood with beer taps and everything.  His mother and her husband, Doug, made all the wine as well.   I did the design for the bottles, tap labels, and menus, but I can't take credit for those cute names, that was all the happy couple.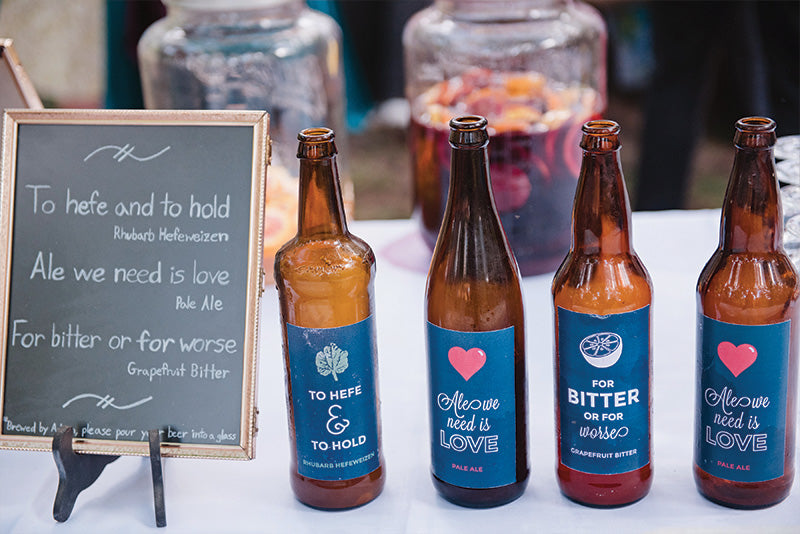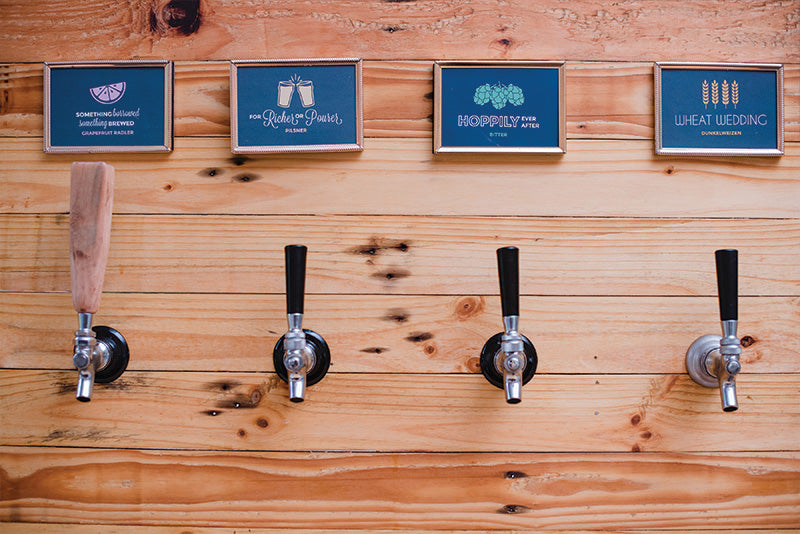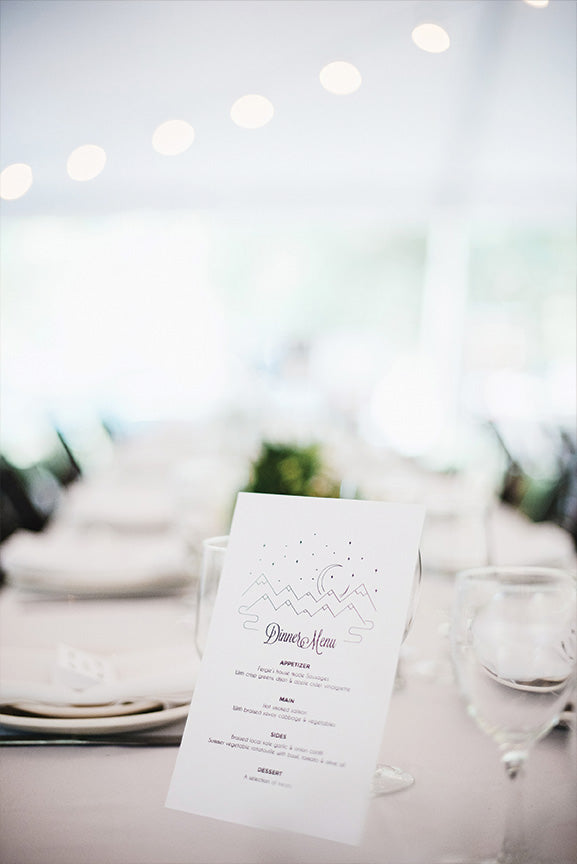 So, to recap:
3 gorgeous handmade dresses

1 awesome shirt

6 homebrewed beers

4 custom bottled wines

13 succulent planters made and potted

10 special flower arrangments

1 stunning arbour

2 fantastic people in love <3
This was such a lovely weekend full of love and a lot of team effort.  Here are some more shots from the wedding!  
All photos in this post were taken by Jarusha Brown.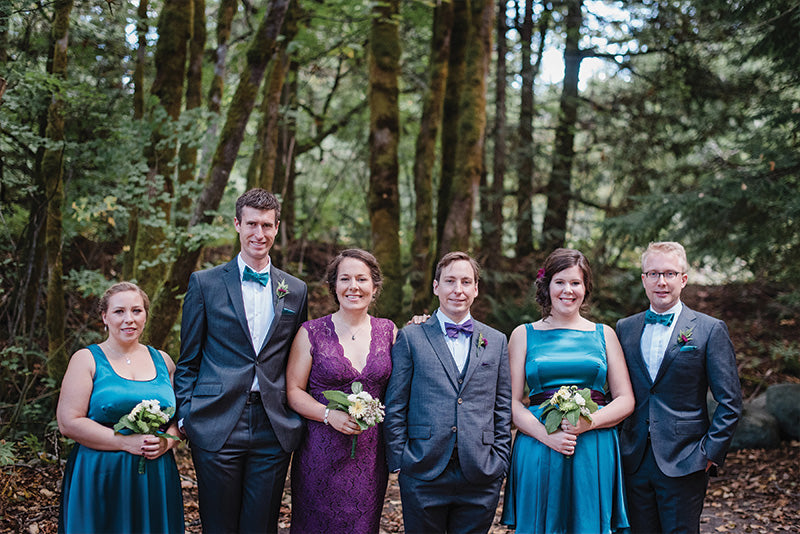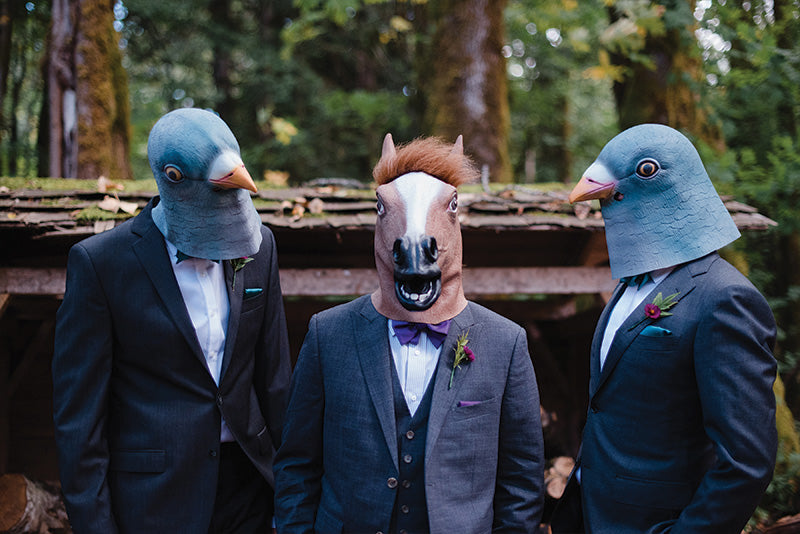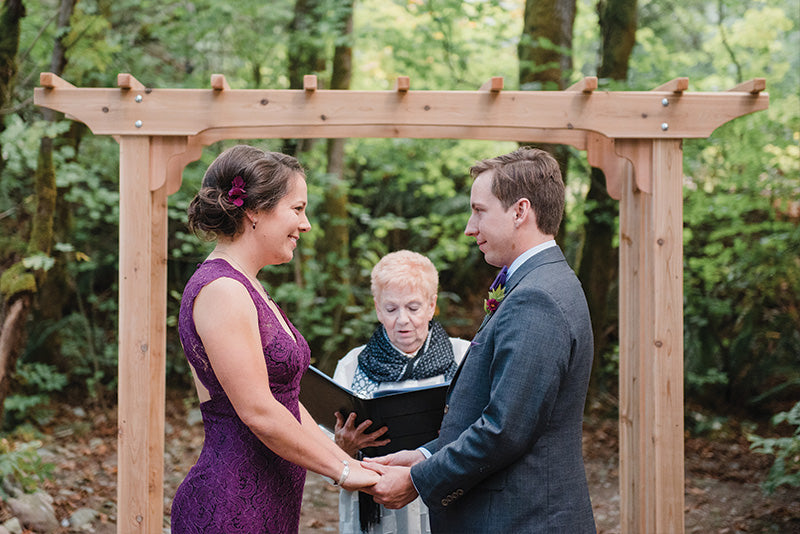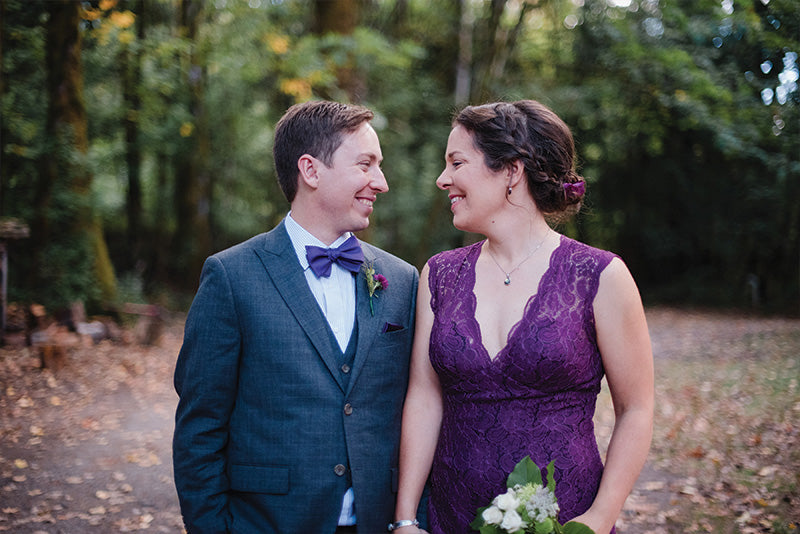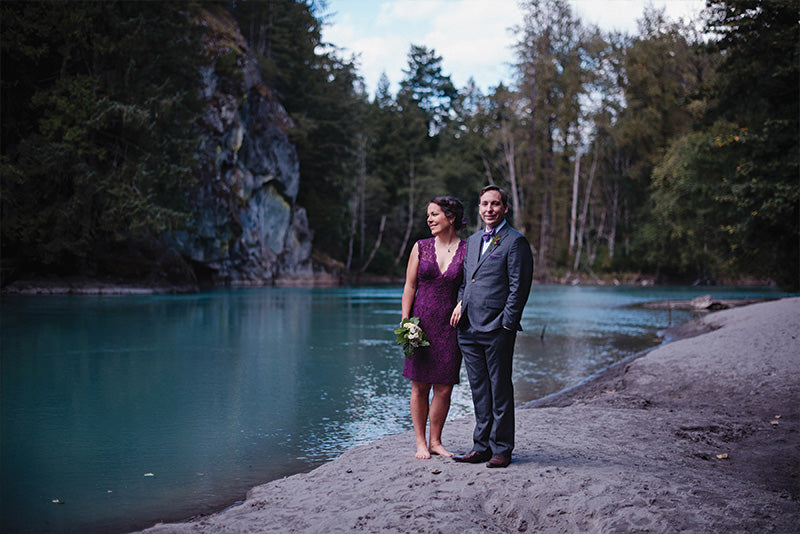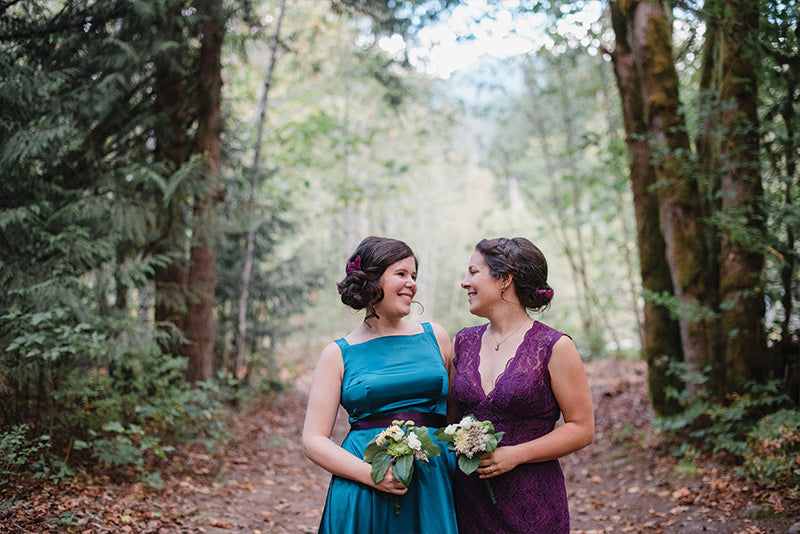 Oh! One more thing, because if you can't brag on your own blog, where can you, right?  I designed the wedding invitations, too.  Postcard style single line weight design to capture the magic of the weekend 🙂
Thanks for letting me gush!
All photos in this post were taken by Jarusha Brown.  She did a GREAT job, you should hire her if you live in the Vancouver area!