Ever since I discovered Style Bee, I have been obsessed with Lee's simple and classic look. It's not a sewing blog, but I love how she pairs neutrals and elevates simple pieces. It's surprising how much I enjoy it considering how I tend to gravitate towards bold prints and colours. Her blog has really opened my eyes to neutral options and the beauty of basic, high quality, wardrobe staples. Today's make is a copy of a white linen top she wears quite often in her posts. I fell in love with the rolled sleeves, oversized fit, and giant pockets. Since the top retails for $165, I am pretty stoked to have been able to make it for about $30.
For this top, I did a pattern mashup of the Cheyanne Top/Tunic and the Blaire Shirt. I had both these patterns already and figured I could get my desired look with them. Other options for this kind of top would be the Kalle Shirt of the Mélilot Shirt.
Here is what I did: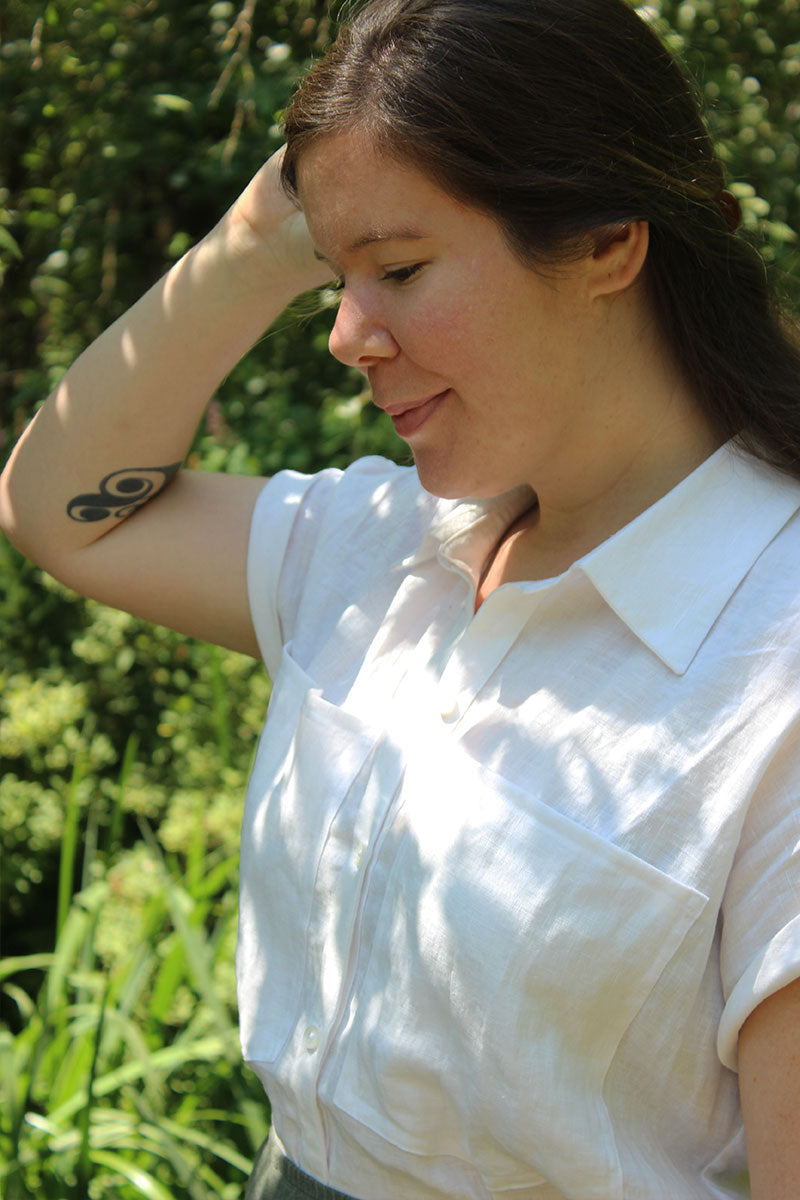 I am really happy with the results, this top is sooooo nice and light and breezy for summertime. It hardly feels like I'm wearing a top at all! I got this white linen from my local fabric store, Dressew. It is slightly transparent, but with those big pockets on the front I feel very nicely covered.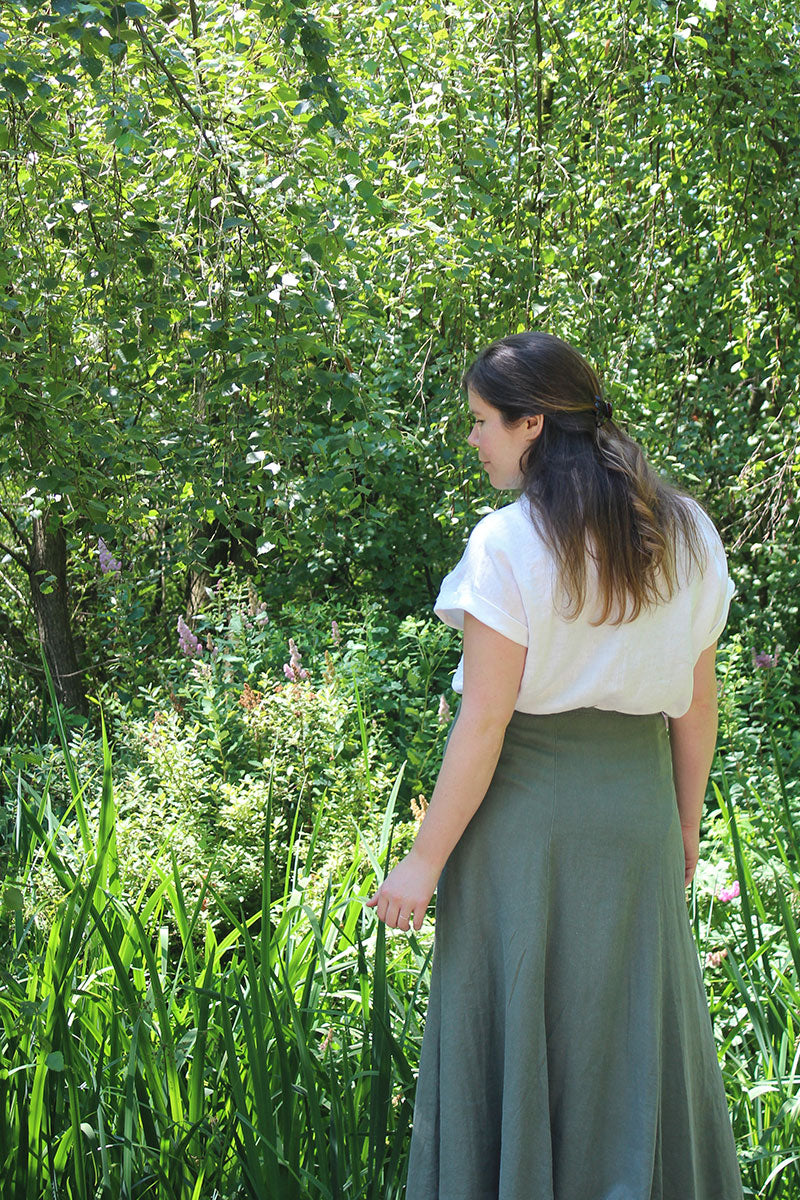 It's hard to imagine this top is going to stay pristine given how messy I am in my day to day life. I will try to keep it crisp and white but as you may have noticed, there is a black mark near the collar already! *sigh*
My intention was to wear this shirt tucked in like Style Bee, but I made it a nice length and gave it a pretty scooped hem just in case.
Have you ever tried to copy a ready-to-wear garment from a style blog? How did it work out for you?