Happy Wednesday! This week has gotten away from me a bit, I've been battling a cold and my partner, Sam is out of town. You know when you are sick and you just want somebody to wait on you hand and foot? Yeah, not happening. Thankfully I am feeling better today and am ready to take on the Holiday weekend! My family does Christmas movies & takeout on the eve and a big dinner on the day, so there will be plenty of pigging out and fun times together. We are welcoming my cousins from Ottawa this year and we are so excited that they have decided to move to Vancouver! I can't wait for them to laugh at how people here freak out at the smallest snowflake (we are winter wimps here in Van). I hope you have lots of fun things planned this week and don't miss the THREE free patterns in this week's roundup!
News (clockwise from top left)
Itch to Stitch released the FREE Uvita top.
Tessuti released the FREE Athina Top.
Coffee and Thread released her first women's wear pattern, the Sirocco Top and Dress.
Savvy Patterns released the reversible beanie (FREE until the new year!).
Sew Over It released the Circle Skirt.
Johanna from The Last Stitch wrote a book on sewing activewear!
Community Events

Project Sew My Style is back in 2018! This project helps encourage us to keep up with our sewing through the year and offers a guideline of patterns to make. If you sign up to participate, you can get deals on the patterns involved. I am so excited to have a pattern in there, so I hope you join me in sewing the Dressing Robe this year! Check it out here.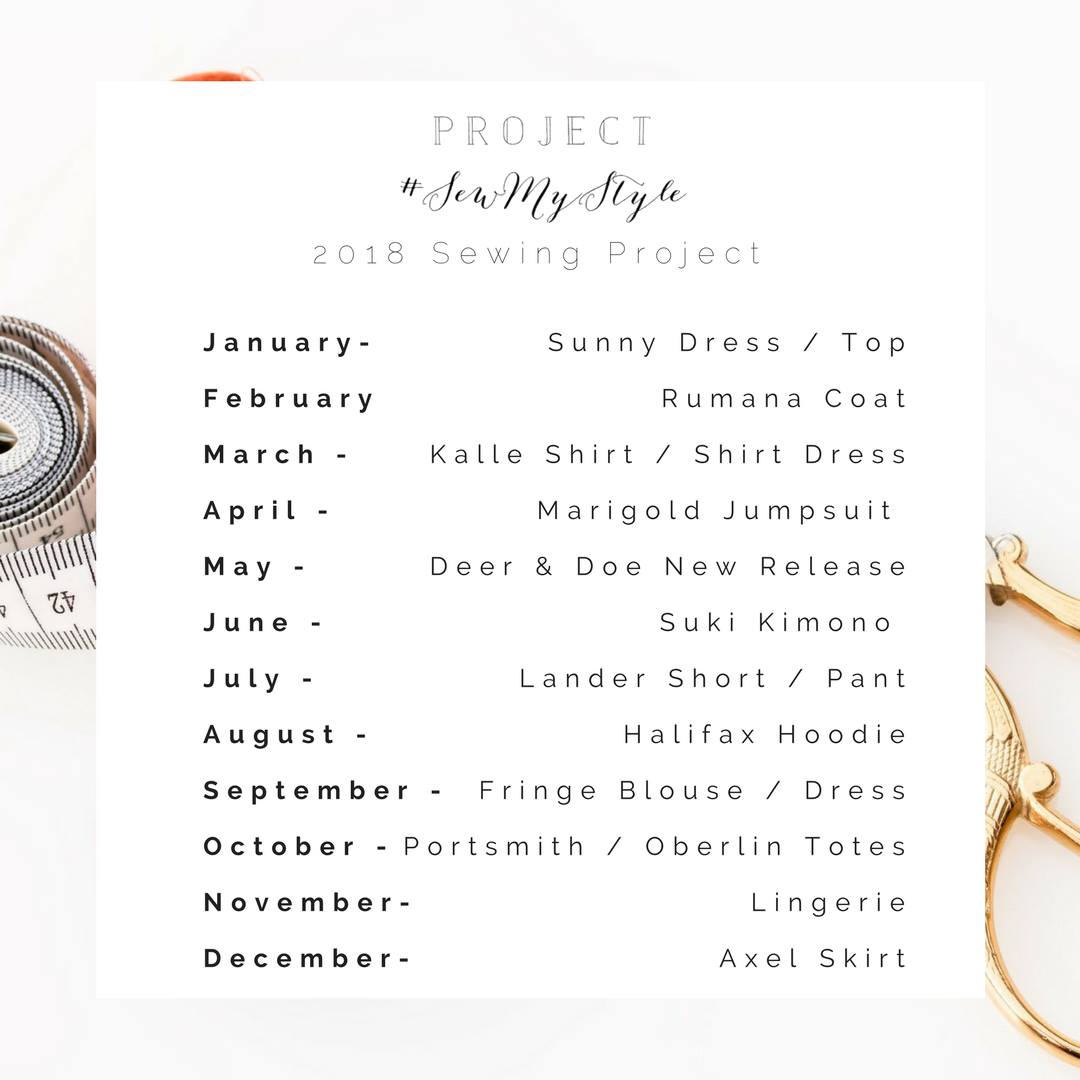 Makes
Love this jacket from By Gum By Golly.
This leopard print bodysuit from Fashion Fanatic is amazing.
Sew Mariefleur looks incredible in her blue Erin maternity skirt.
I love the fabric Karen used for her bomber jacket.
Check out these Lander pants from Nurse Otter.
Sewing adventures in the Attic made a beautiful Anna Dress.
Don't miss this gorgeous coat from Froelein Tilia.
This bomber jacket from Frau Maerz is incredible.
There is some serious palm leaf goodness happening with these Flint pants from Guthrie and Ghani.
This seems to be the winter of the green dress. Check out this one from Nicole Merrits, this one from Maddie Made This, and this one from Sew Bon.
I can't get over this amazing flamingo Florence dress from Athina Kakao.
Erica Bunker looks stunning in her white jeans.
How cute are these two coats by Belle Megan?
Resources
Handmade by Ditsy Tulip shows us how to pattern match.
Male Devon Sewing gives us a rundown on Tracing Paper.
Indiesew helps us de-mystify fabric weight.
The Last Stitch shares the five mistakes she made as a beginner sewist.
Love to Sew Podcast
Our partners Shea and Sam join us for our 20th episode! We are so excited to introduce you to the guys that support us through our everyday lives as sewists and entrepreneurs. We test their sewing knowledge, laugh about the hardships of living with a sewist, and get their take on our journey as small business owners.
[soundcloud url="https://api.soundcloud.com/tracks/371538644″ params="color=#ff5500&auto_play=false&hide_related=false&show_comments=true&show_user=true&show_reposts=false&show_teaser=true" width="100%" height="166″ iframe="true" /]