We're celebrating the Winslow Culottes this month and I am happy to report that even though it's been 5 years since the launch of this design, I still love to sew and wear Winslow! Today I have a faux-jumpsuit to share, where we have paired the shorts view of this pattern with our Ashton Top featuring the petal sleeves from the Sleeve Expansion Pack. I love this cute summer look and I can see many other variations of this concept. After all, what is better than a jumpsuit? A faux-jumpsuit! You can mix and match the top and bottom or wear them together, it's a win-win-win.
The Winslow Culottes are on sale during the month of June for 20% off, no coupon code required.
This faux-jumpsuit is made from cotton Ikat I purchased a few years back from Earth Indigo fabrics, a great Canadian fabric store. They don't have this print for sale anymore but they do have lots of gorgeous fabrics on their site! I like a light cotton for the Winslow shorts view because it holds the shape of those box pleats so well. This gives the shorts a cute mini-skirt illusion and I am here for it!
For the Ashton Top I made view B of the top (the longer view). This is ideal if you want to tuck the top into the bottoms like I have here. You can also make a faux-jumpsuit using the cropped view of Ashton and opt to have it hanging loose on top. I used the petal sleeve of the Ashton Sleeve Expansion Pack. This view is designed to overlap in the front of the top but I overlapped this one in the back and I quite like the result!
The nice thing about faux-jumpsuits is that they are so versatile! Not only can I wear this as a head-to-toe ensemble, but I have two new garments to mix and match in my wardrobe. I could pair the shorts with a different top like our free Luna Tank! I think this combo works really well thanks to the complimentary shapes created by the volume in both designs. I also think a Jackson Tee or Gilbert Top would be so cute with these Winslows.
I love to wear this Ashton Top with different garments in my closet. High-waisted jeans, Donovan Skirts, and Arden Pants to name a few. Here I have paired it with an Arden Shorts hack I made last summer. This outfit is the perfect casual summer look for me!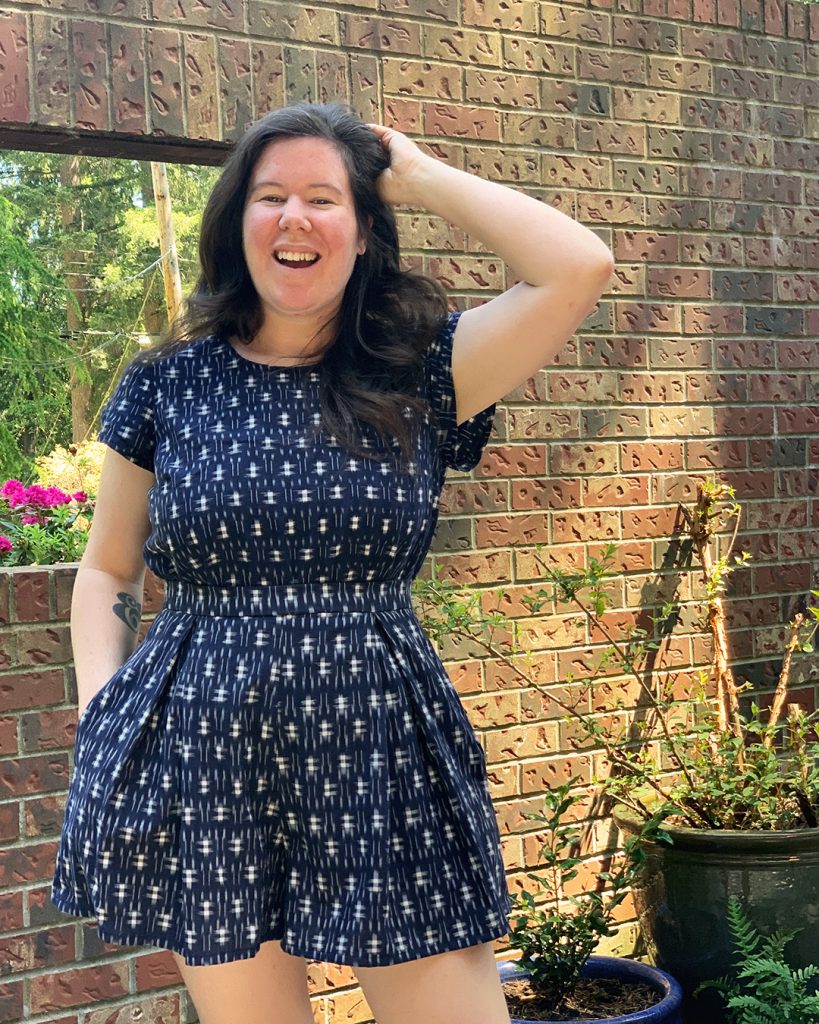 I hope you are inspired by this faux-jumpsuit and that I've got you thinking about the possibility for a faux-jumpsuit in your closet! You can pair pretty much any pants/shorts pattern with any top to get different looks.
Don't forget to grab the Winslow Culottes for 20% off during the month of June, no coupon code required.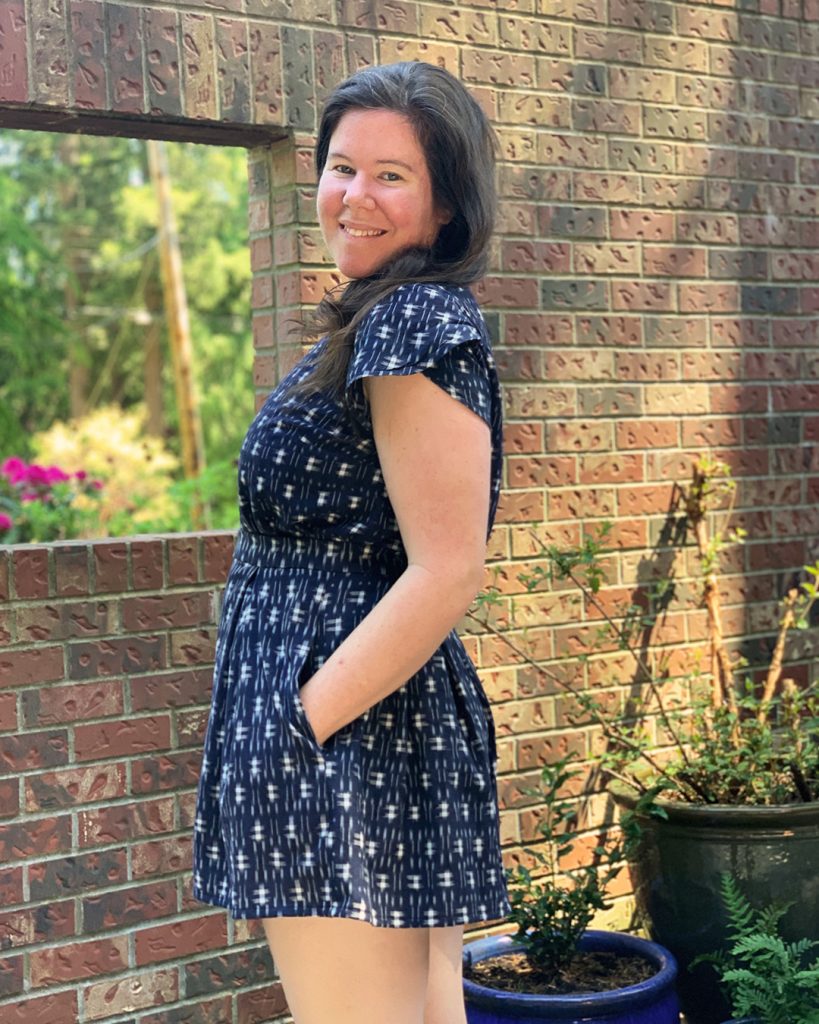 Happy sewing!
Helen