When I was dreaming up pattern hacks for our new Reynolds Top and Dress this was the first design I sketched. How can I not add gathered tiers to this wide-strap tank design?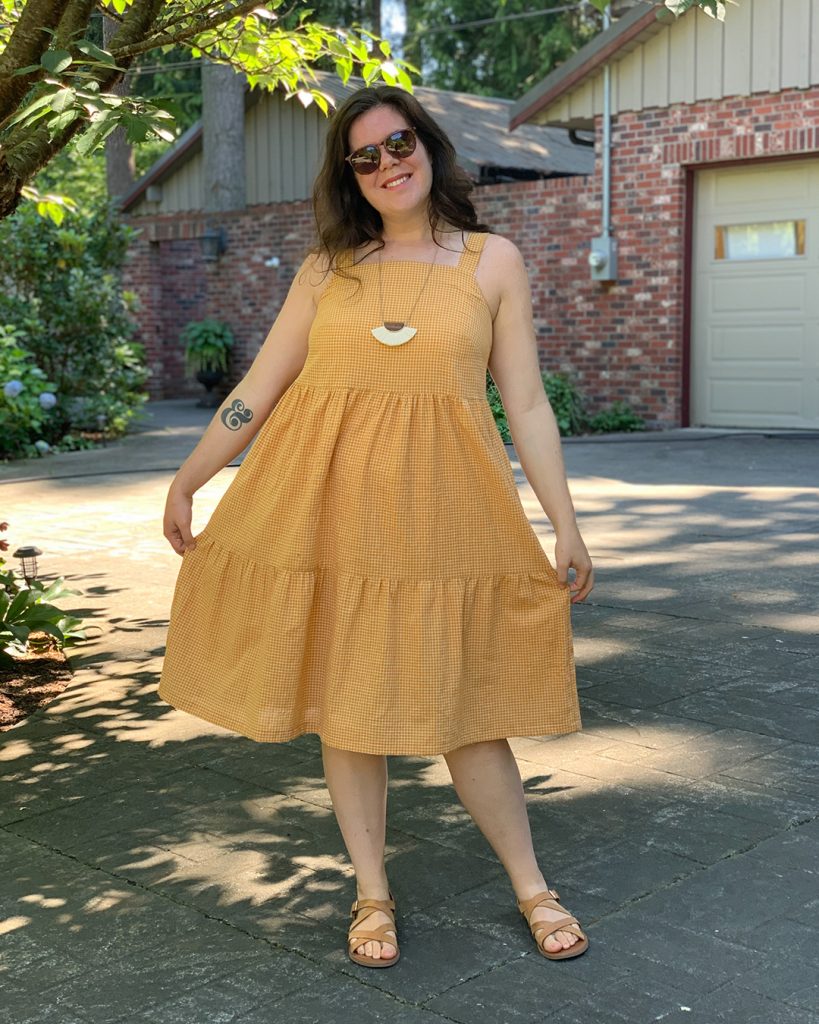 This gathered waist dress hack is very simple to achieve and it can be easily customized for your preferences. It also makes an excellent maternity dress! I chose to cut my pattern at the waist and add two tiers, but you can cut the pattern literally anywhere and add as many or as few tiers as you want! See some of the options we have illustrated below.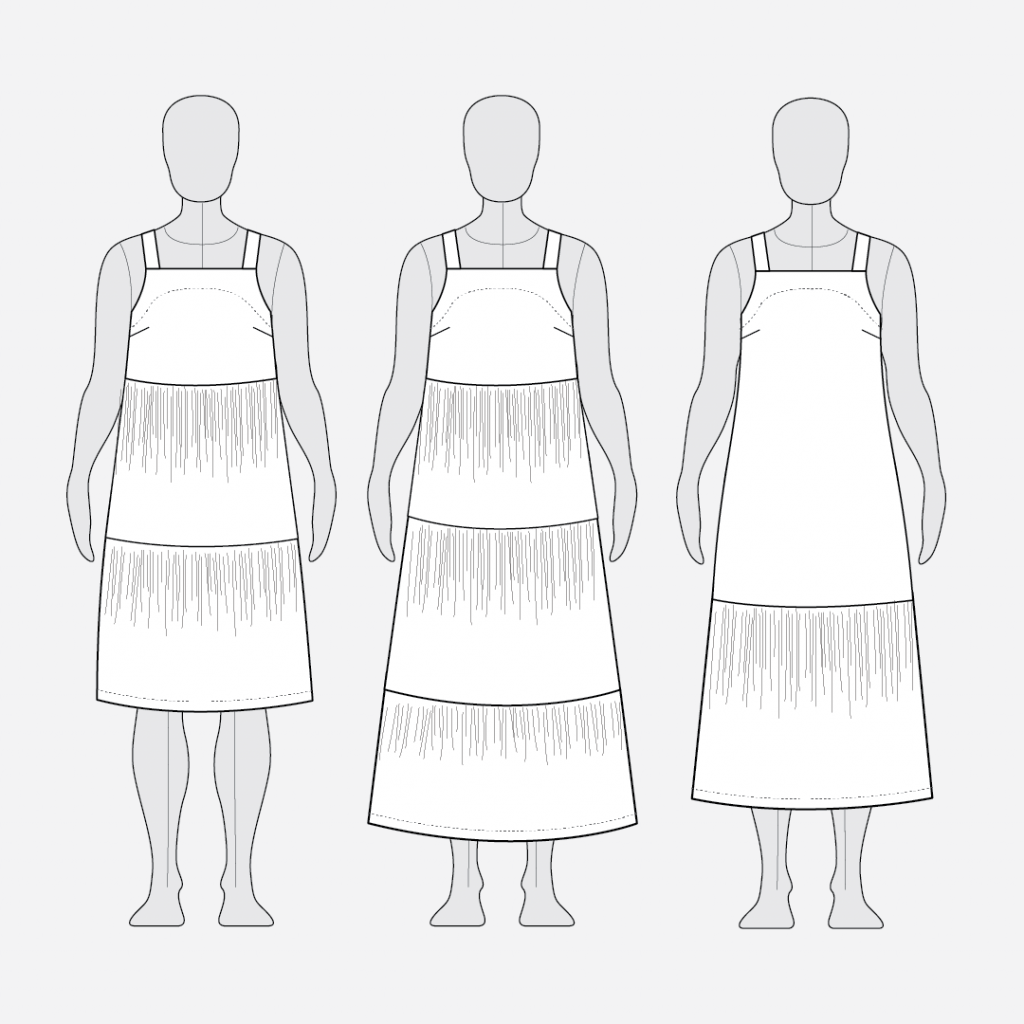 You will need additional fabric to make this hack and it all depends on how many tiers you want to have on your dress. I recommend laying out the pattern pieces, calculating how many tiers you want and how much fabric they will require, and then purchasing accordingly.
How to add gathered tiers to a pattern
Decide where you want to cut your pattern to add your tiers. I cut mine around the top lengthen/shorten line on Reynolds. You want to mimic the curve of the top or dress hem when you trim the pattern rather than cutting straight across. I just eyeballed this and trimmed it a bit at the side seams later on.
Sew the top using the pattern instructions, skipping the hem.
Measure the width of your top hem and multiply that by 1.33. This is the width you want to cut your first gathered rectangle. You can multiply it by 2 for even more volume, but I find that making each tier ⅓ larger than the previous one is a nice and manageable amount of gathers.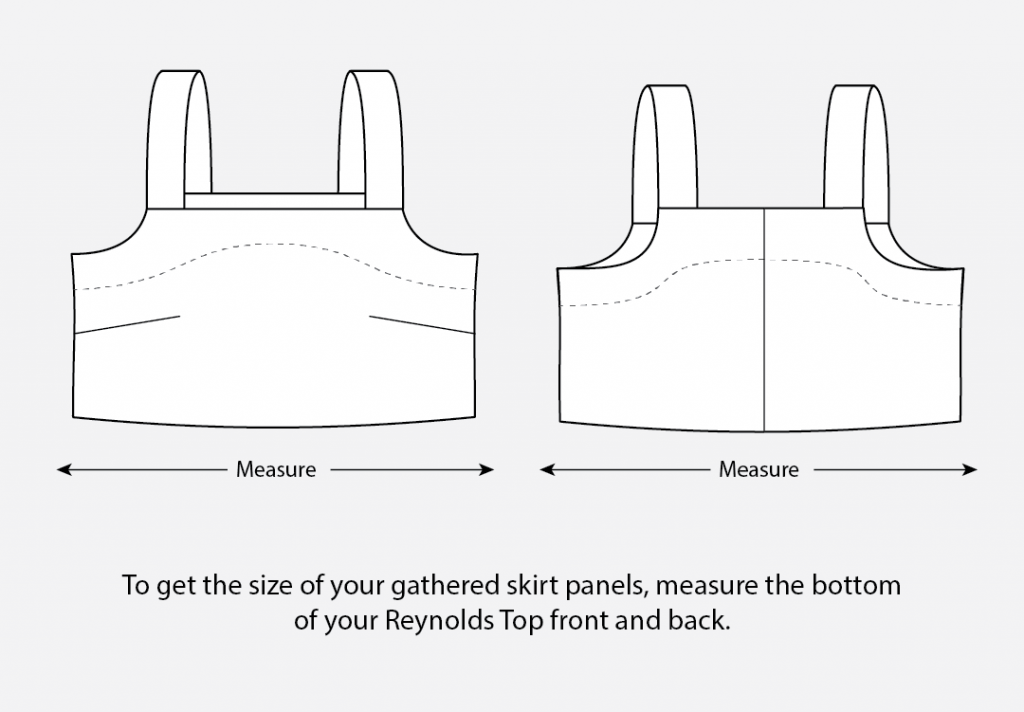 The lengths of your rectangle tiers are up to you. I made both of mine 15" and I did a 1" (2.5 cm) hem turned under twice so my second tier looks shorter. The tiers don't have to be the same length at all! Here are some inspiration images I found when dreaming up this hack: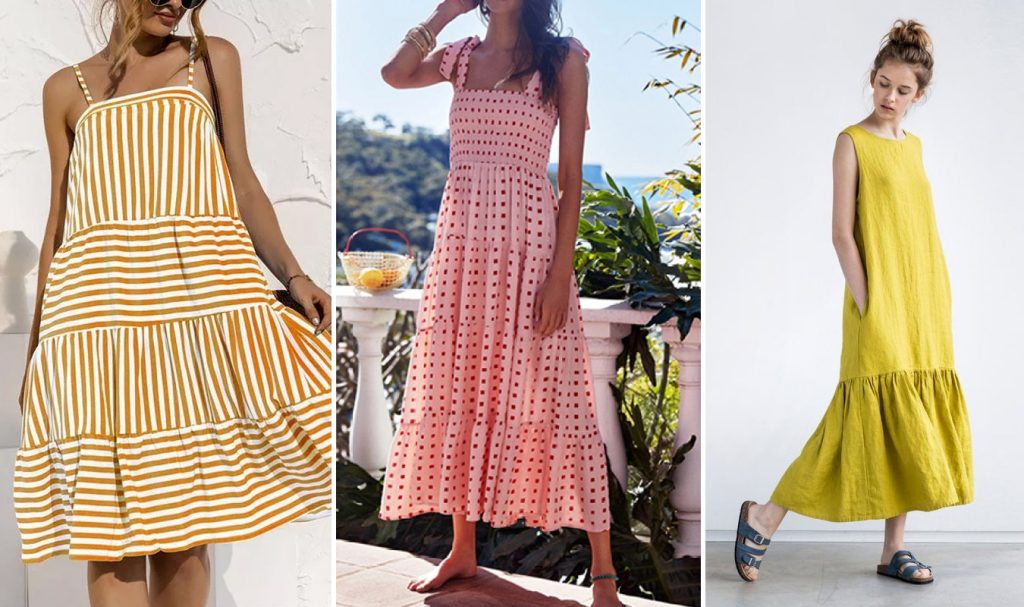 As you make each tier, you may find that the width required exceeds the width of your fabric. If this is the case, you will need to piece together your rectangles out of smaller pieces. Most seams will not be visible once the fabric is gathered, especially in a print.
We like to sew 3 lines of basting stitches across the top of our rectangle pieces and leave long thread tails. One should be at 1/4″ (0.6 cm), one at 1/2″ (1.9 cm), and one at 3/4″ (2 cm). We are going to sew at 5/8″ (1.6 cm) and remove the 3/4″ (2 cm) basting stitches after. If you prefer to sew gathers with 2 lines of basting stitches, that works too!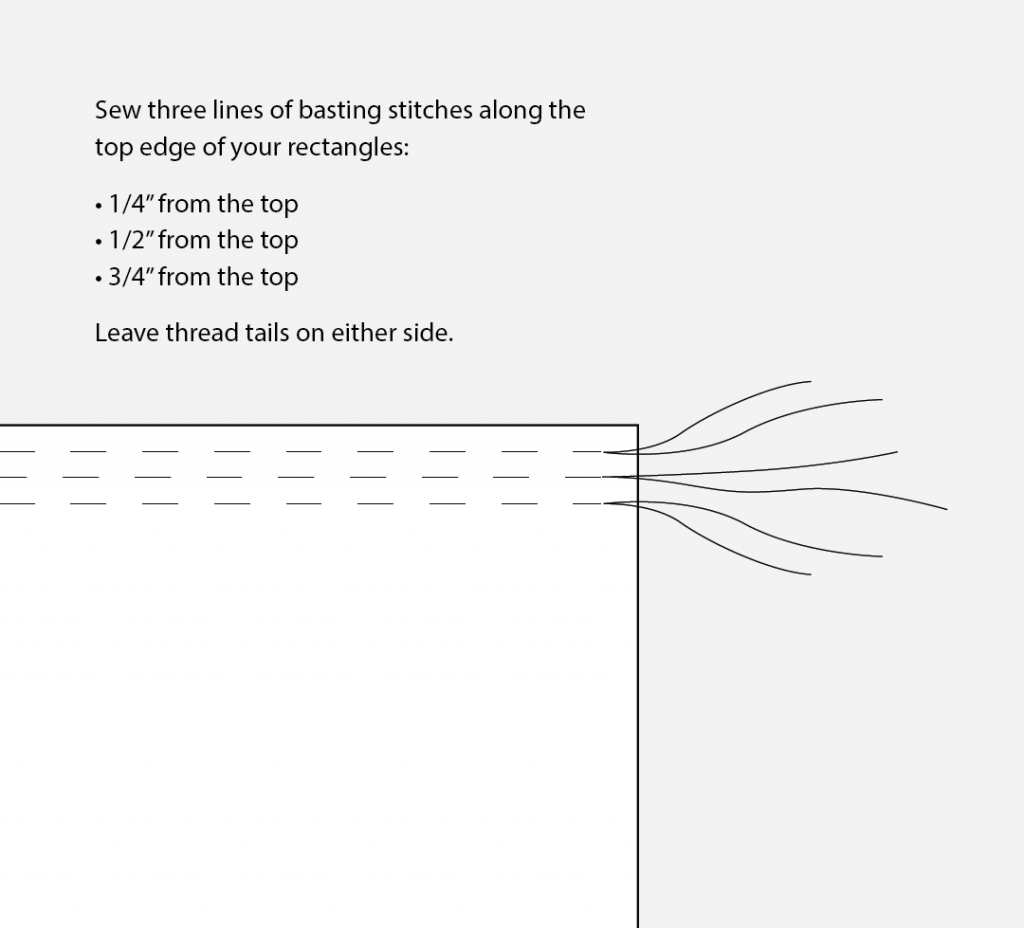 Check out our post all about how to gather fabric! We have some tips and alternative methods you can try.
Grab the bobbin thread from each of the three stitching lines and pull them to gather the fabric. Continue to gather until the width of the rectangle matches the width of the piece you are sewing it to.
Sew the rectangles together at the side seams. Finish seams and press to one side. Continue to make tiers until you are happy with the skirt!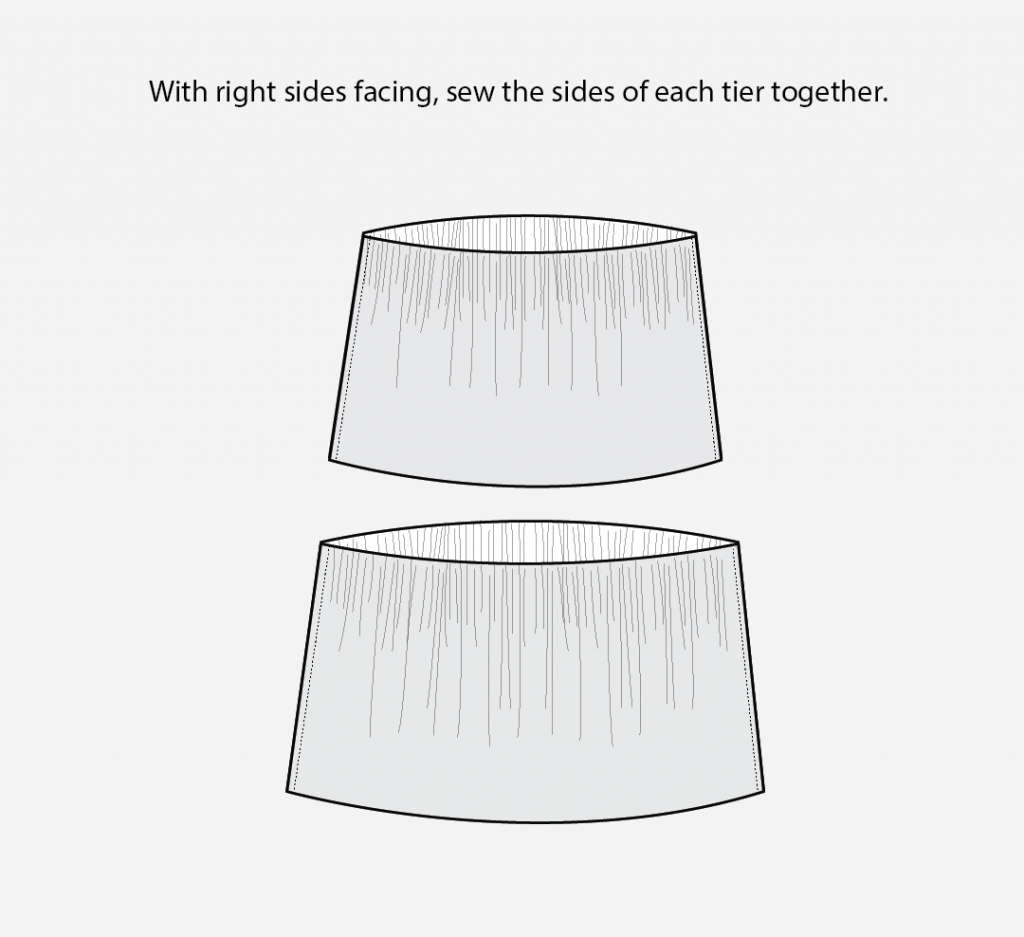 Attach the gathered tiers together and then to the bodice.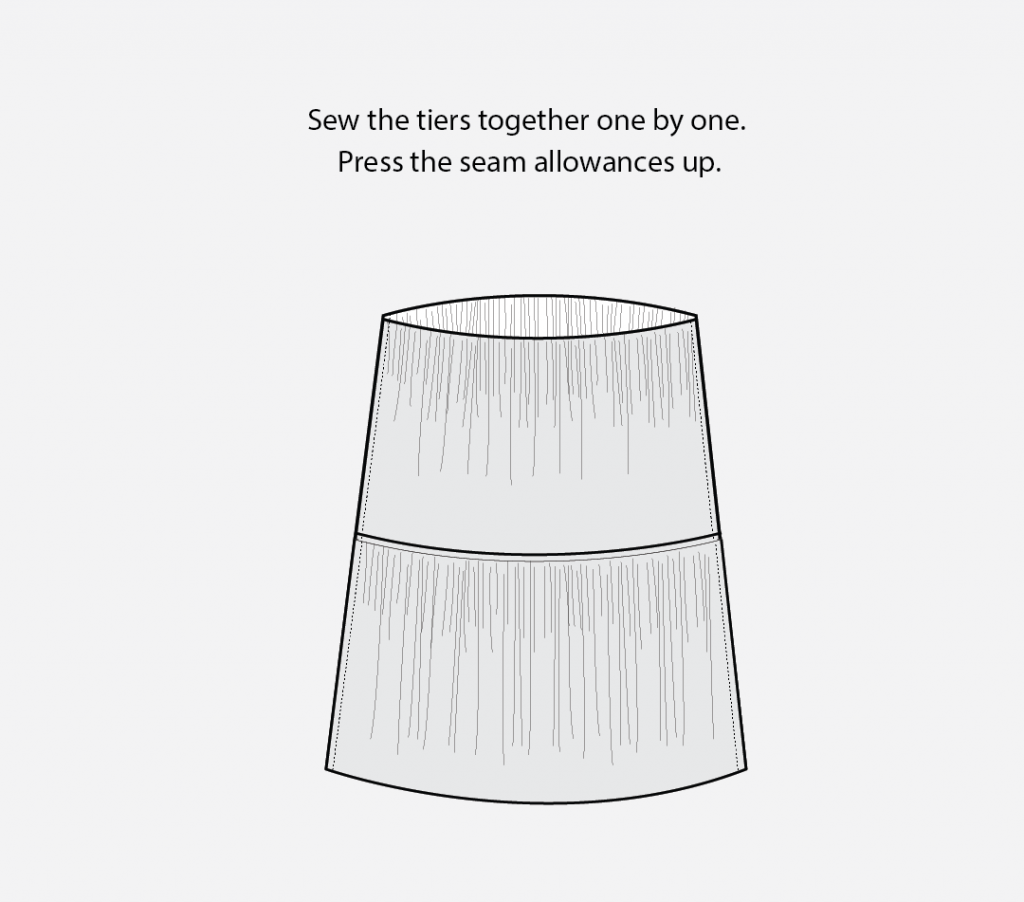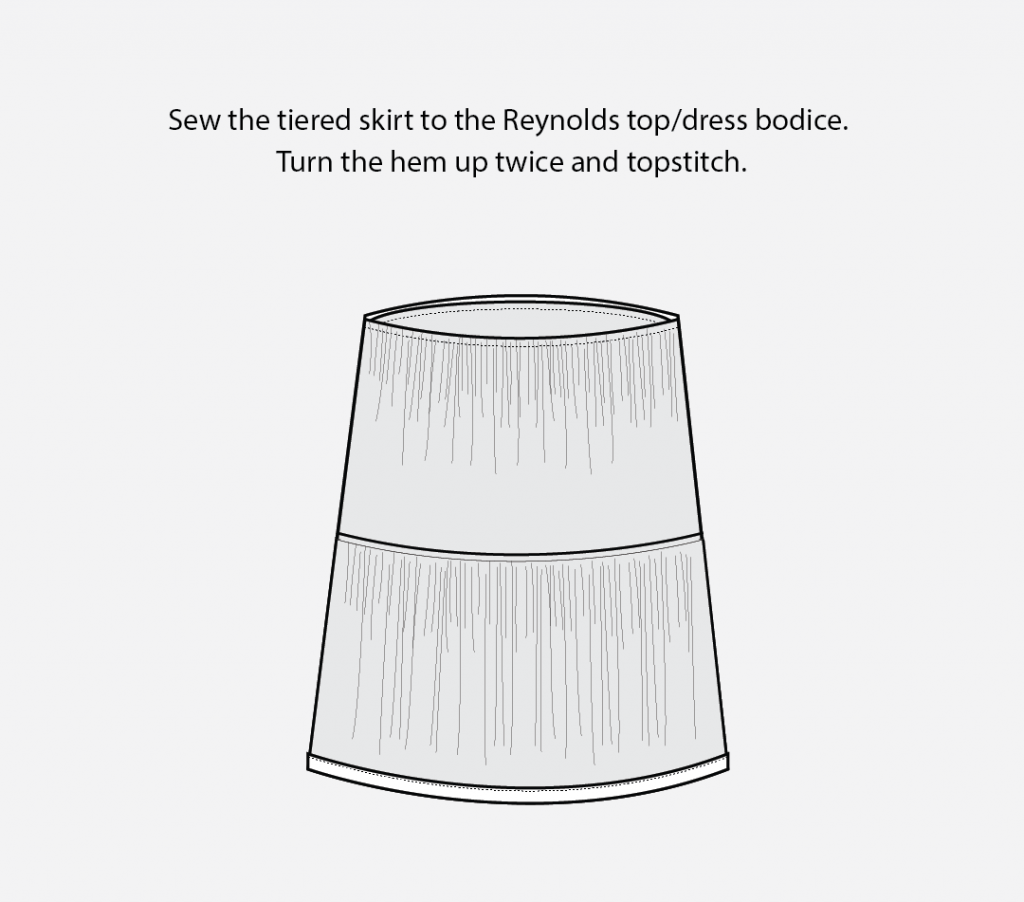 This is one of my favourite hacks because it is so simple and fun to play with. I have made several gathered waist dress pattern hacks in the past and this certainly won't be my last! I would love to make another Reynolds dress with a single gathered tier that starts around the knees and goes to the floor—so dramatic and fun! I also think a Reynolds top with a gathered peplum would be so cute!
I hope you try this gathered waist hack on Reynolds or any other top or dress pattern! I made this version in a handwoven cotton from Blackbird Fabrics. Tag me in your makes on social media or email us with photos, we love to see what you have been up to.