This! Dress! I am so glad to have it in my life and I may never take it off!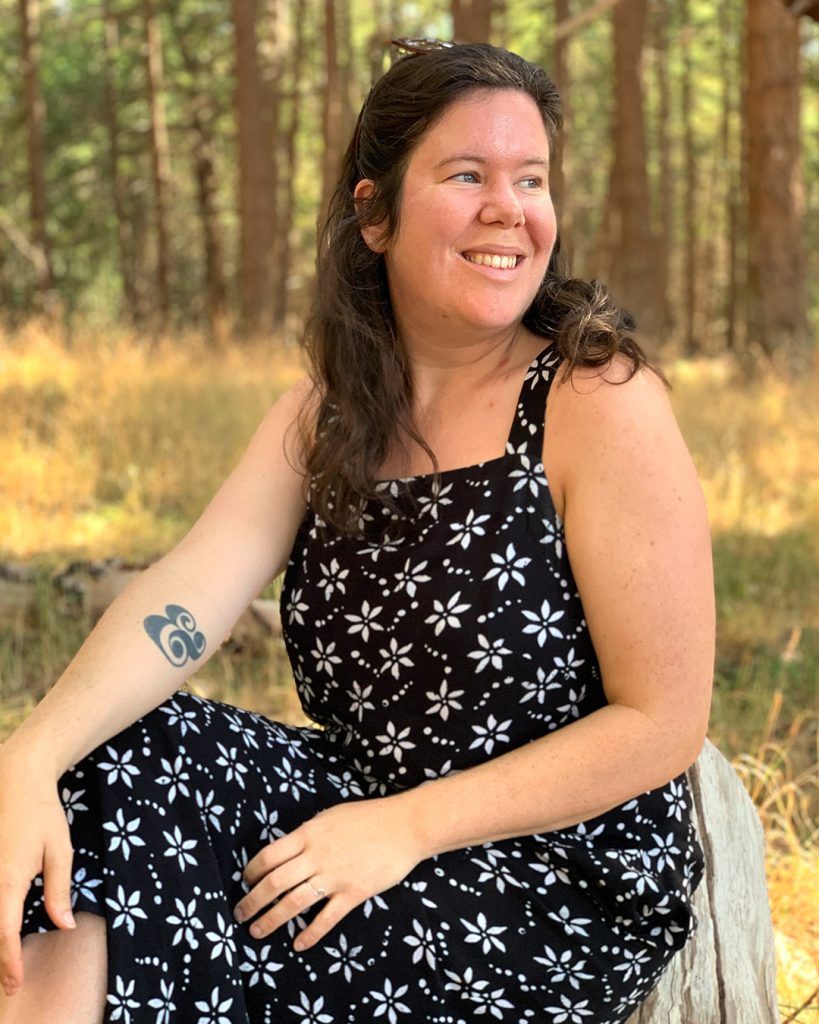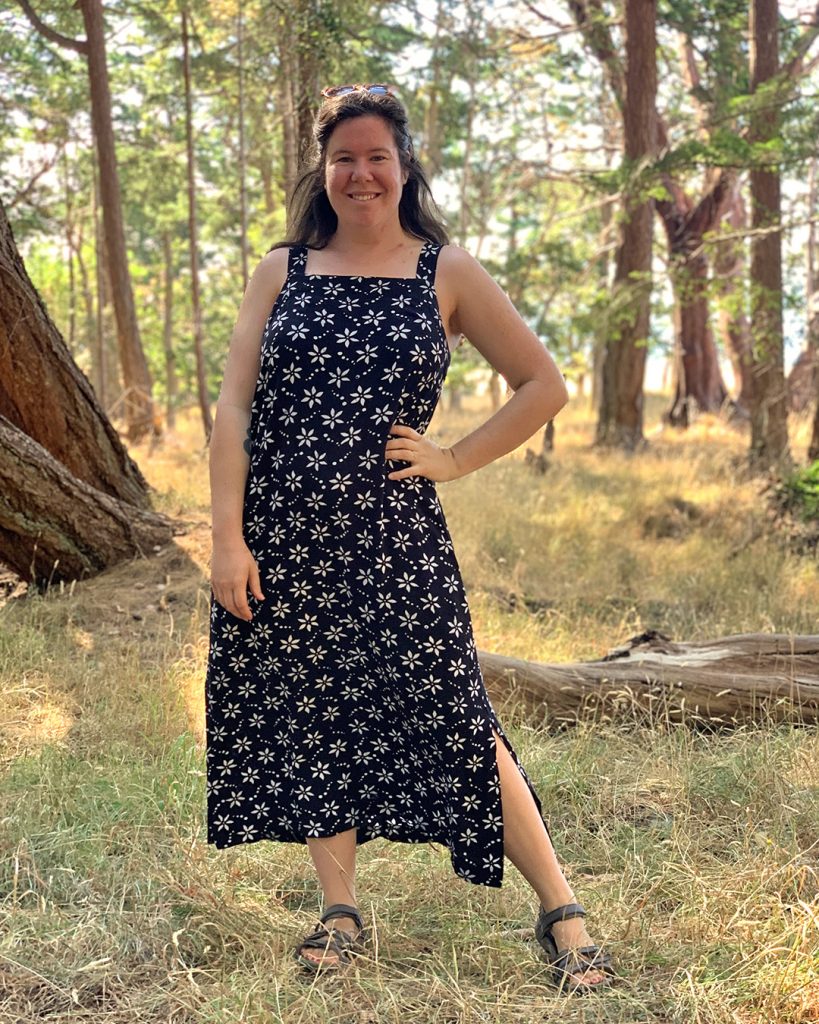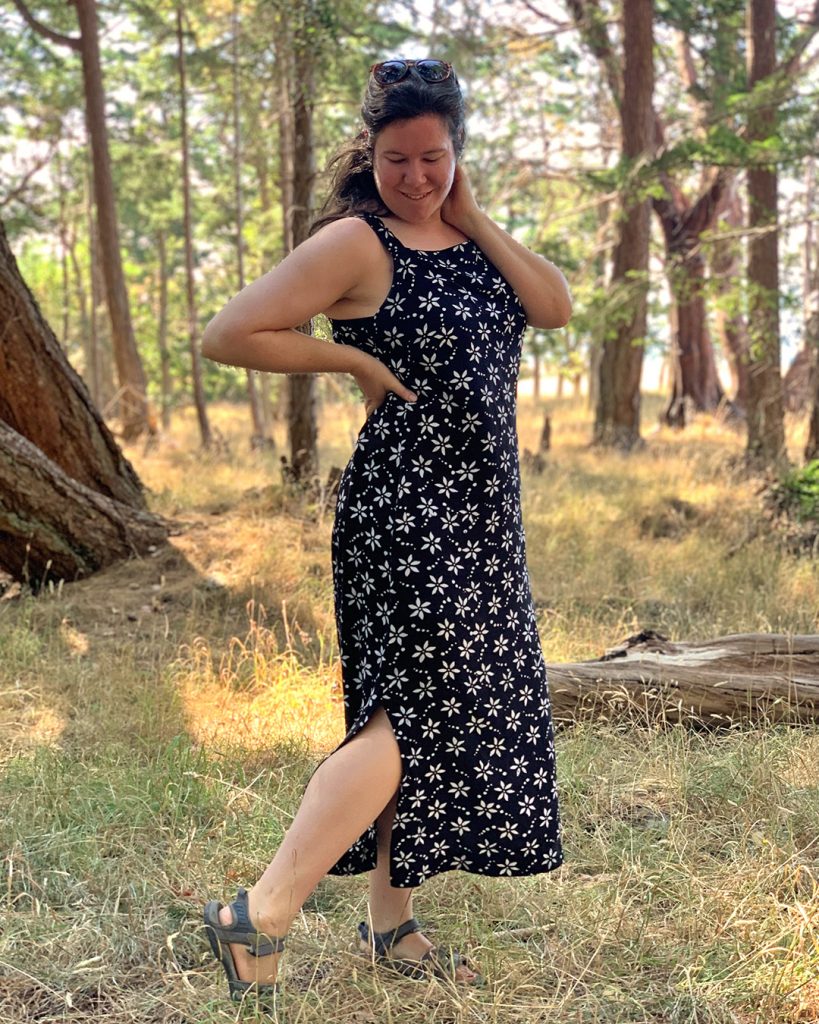 Since the inception of Reynolds this dress has been in my project queue. I purchased the fabric after I initially designed Reynolds several years ago, and I have been waiting for it to finally be a pattern so I could sew it up in this print.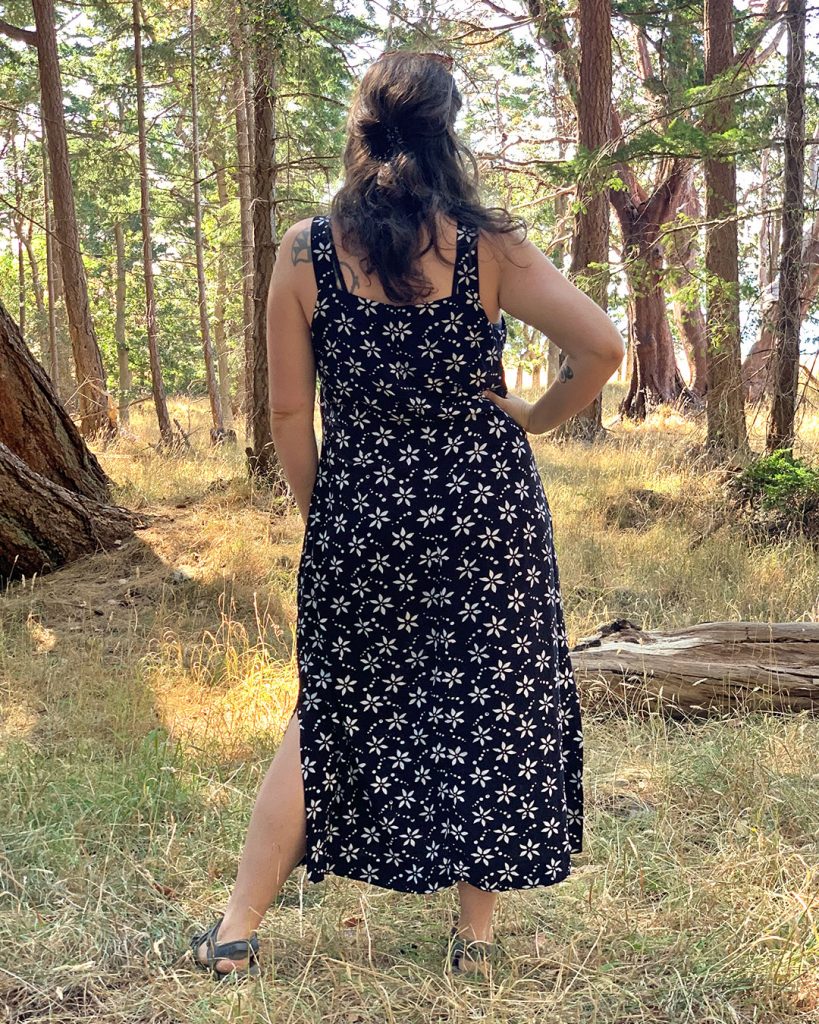 This fabric is from Gala Fabrics in Victoria and it is a rayon batik. They still have a similar print in stock here. This batik print is made using traditional copper stamps and it is sooooo dreamy! It washes and sews beautifully and has the perfect drape for the Reynolds Dress. A match made in heaven!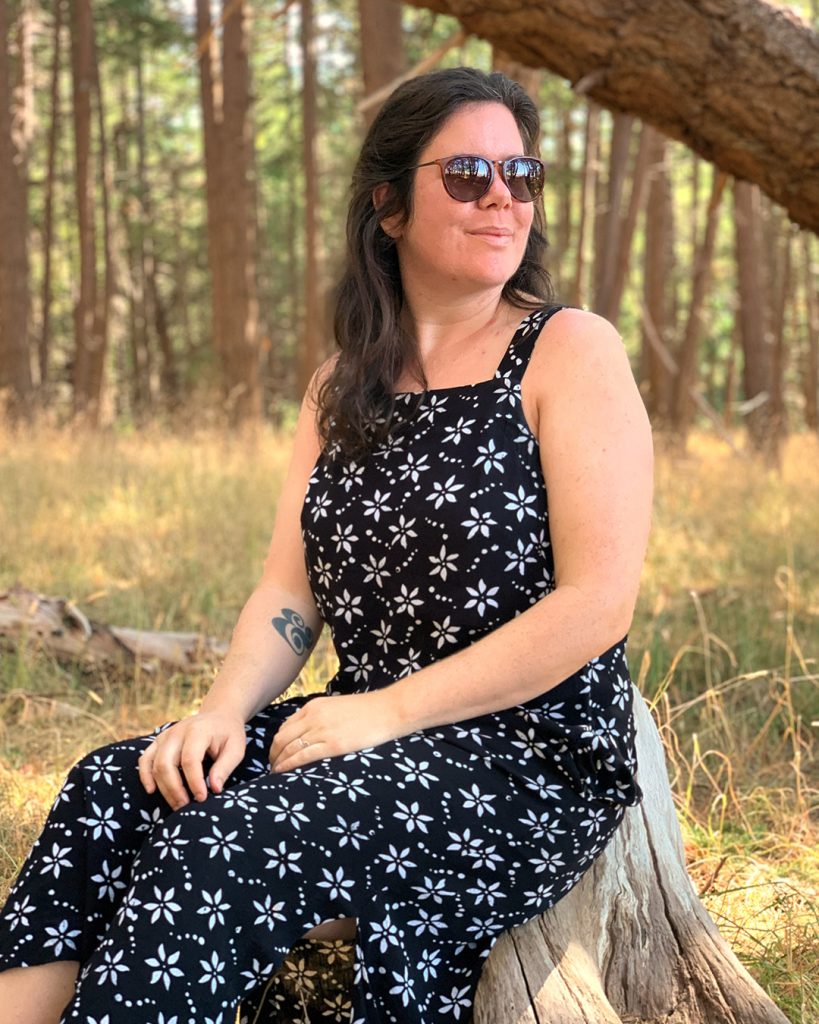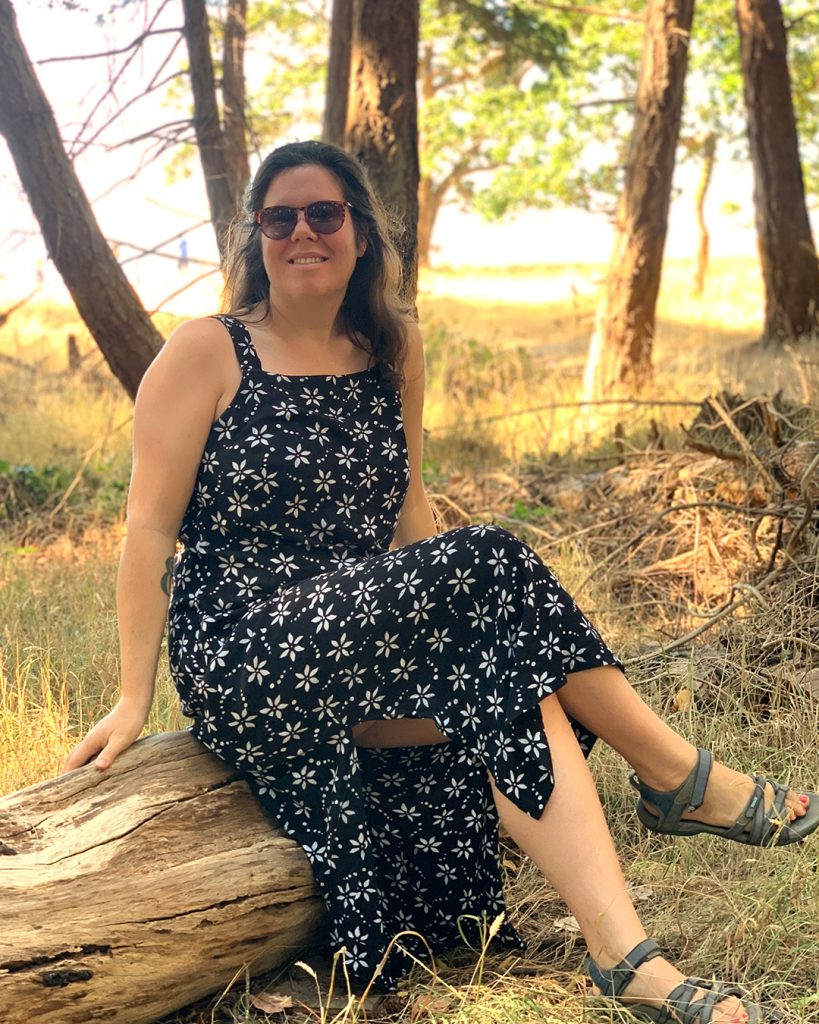 I made this Reynolds true to the pattern in a size 16D. My measurements are HB 40″ (101.5 cm), FB 44″ (112 cm), W 34″ (86.5 cm), and H 44″ (112 cm). I lengthened the dress 2" (5 cm) for my height (5'9" / 175 cm). I almost skipped the pockets because I was itching to get this one done before my vacation last week, but I'm so glad I didn't. Even if you aren't a big pocket user, it is so nice to have one there when you need it!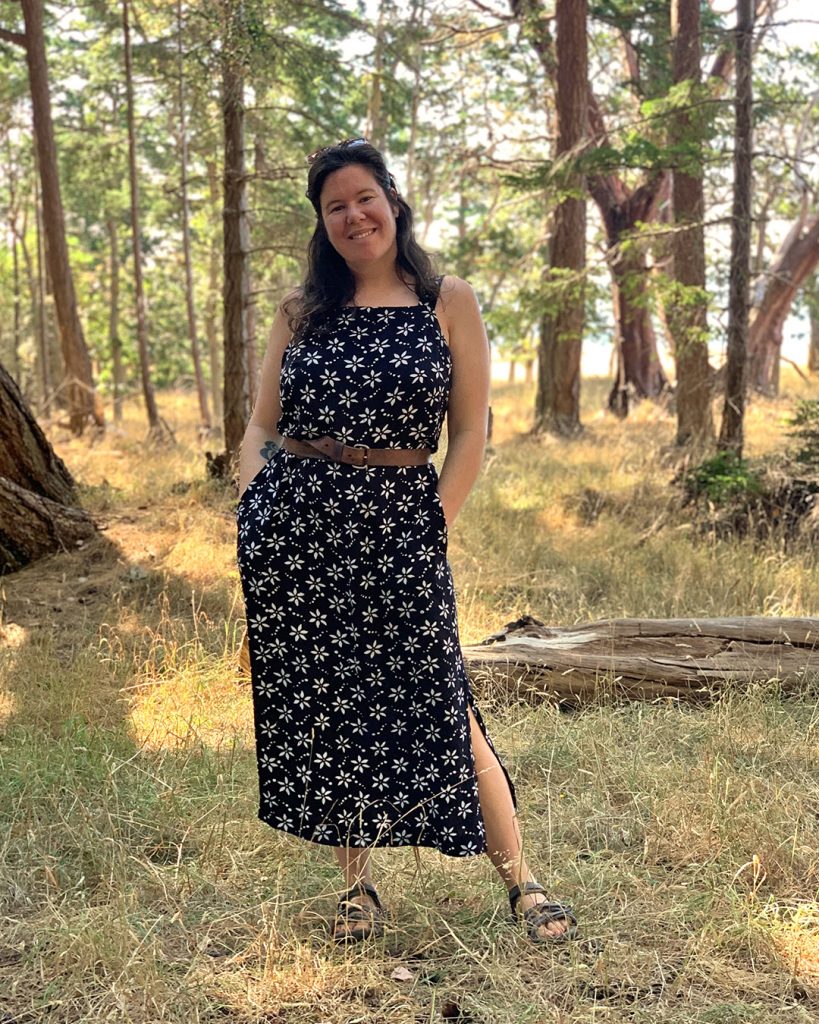 The other thing I wanted to highlight with this make is that Reynolds looks super cute belted! You could sew a matching fabric tie to belt Reynolds with, or you can style it with your favorite fashion belt. I have a couple of vintage leather belts that I pair with pretty much everything.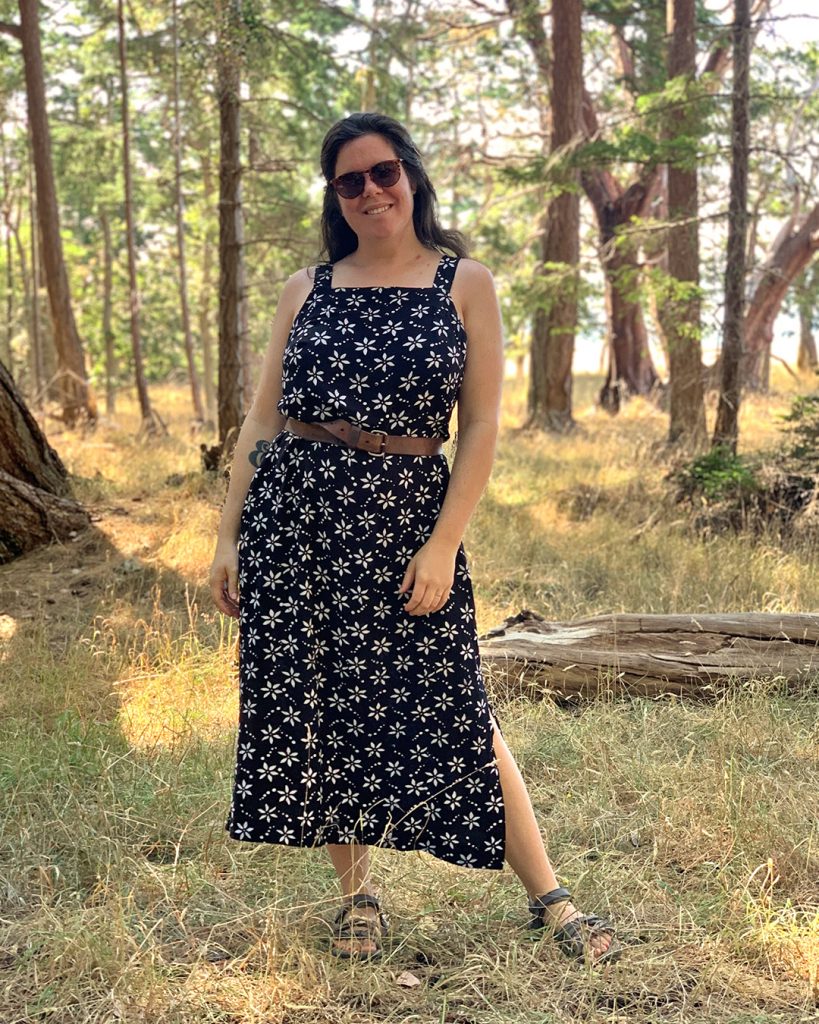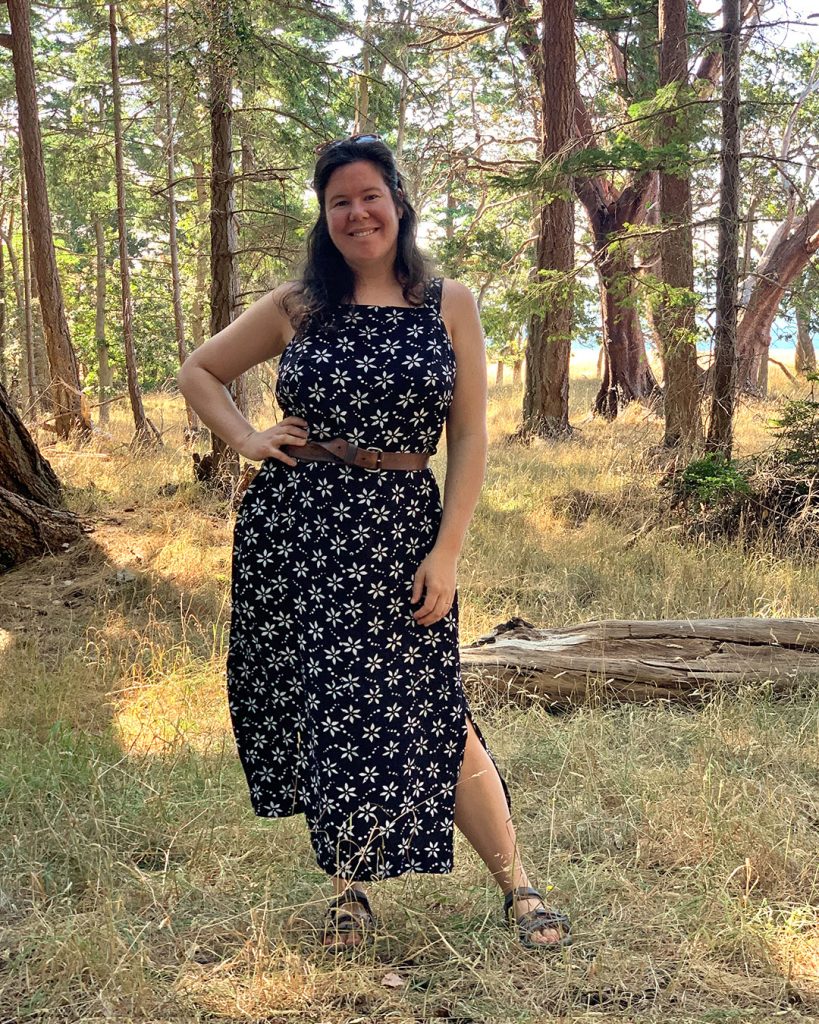 Sam and I went for a lovely walk in Helliwell Park on Hornby Island and took these pics there. The lighting and backdrop in this park is simply stunning—I'll never tire of visiting this beautiful place. We even saw a group of otters playing in the water below!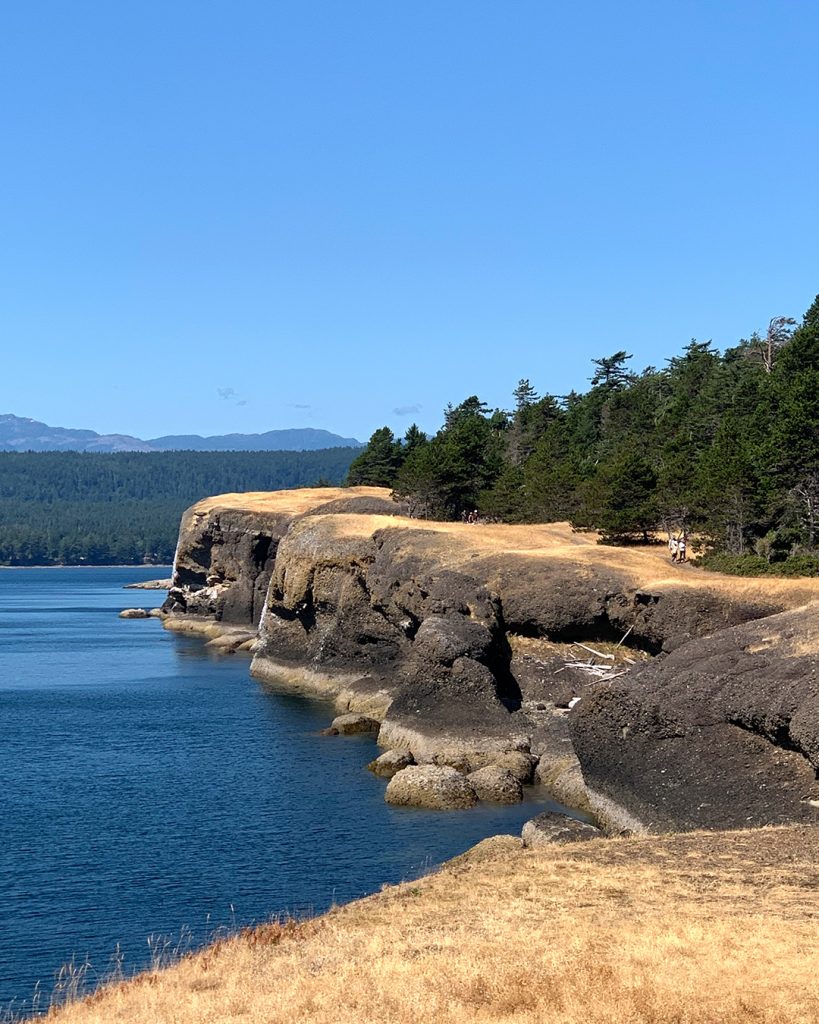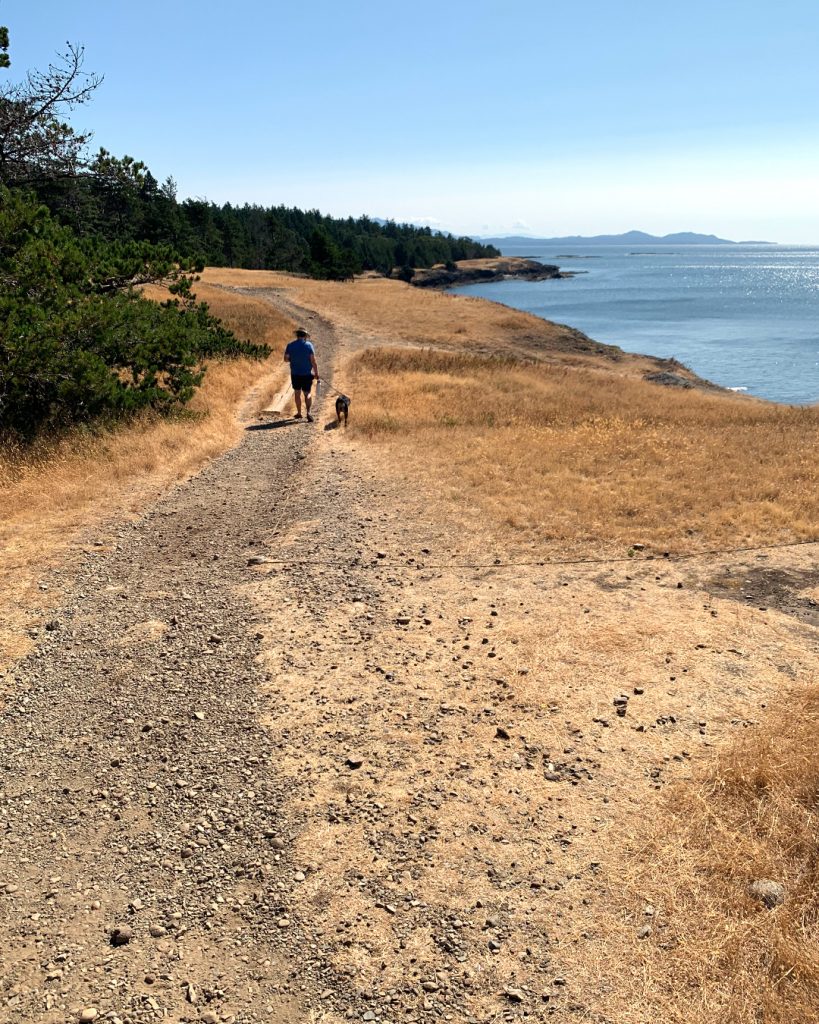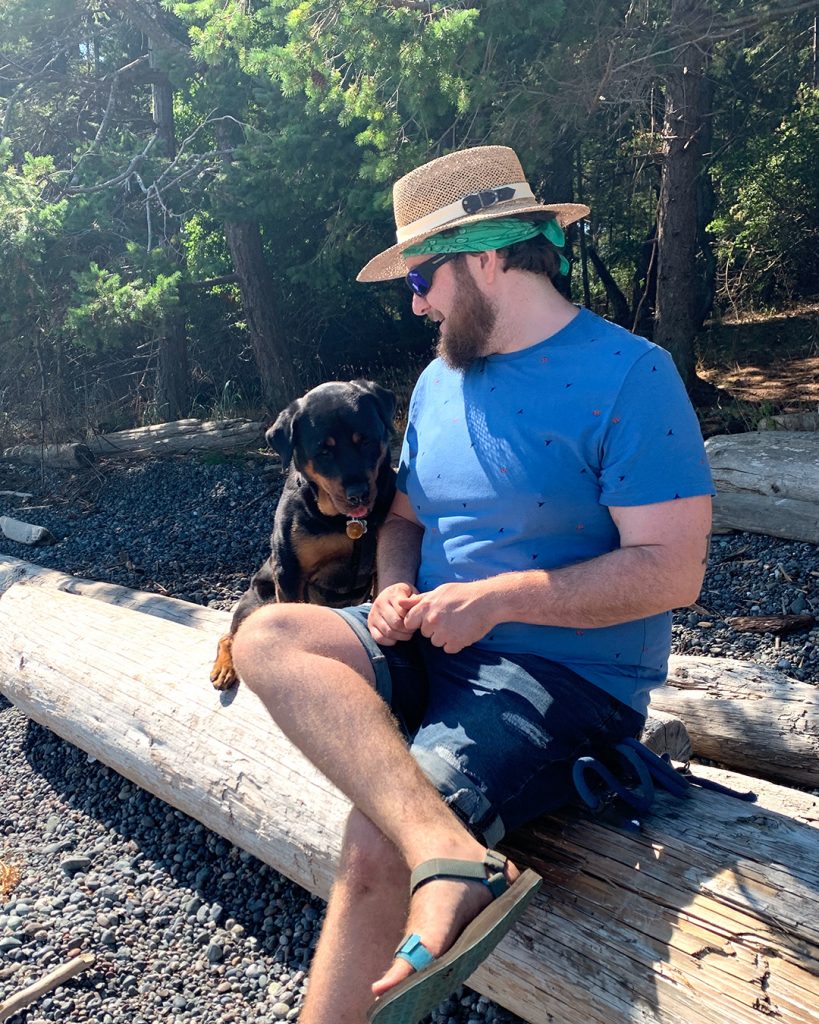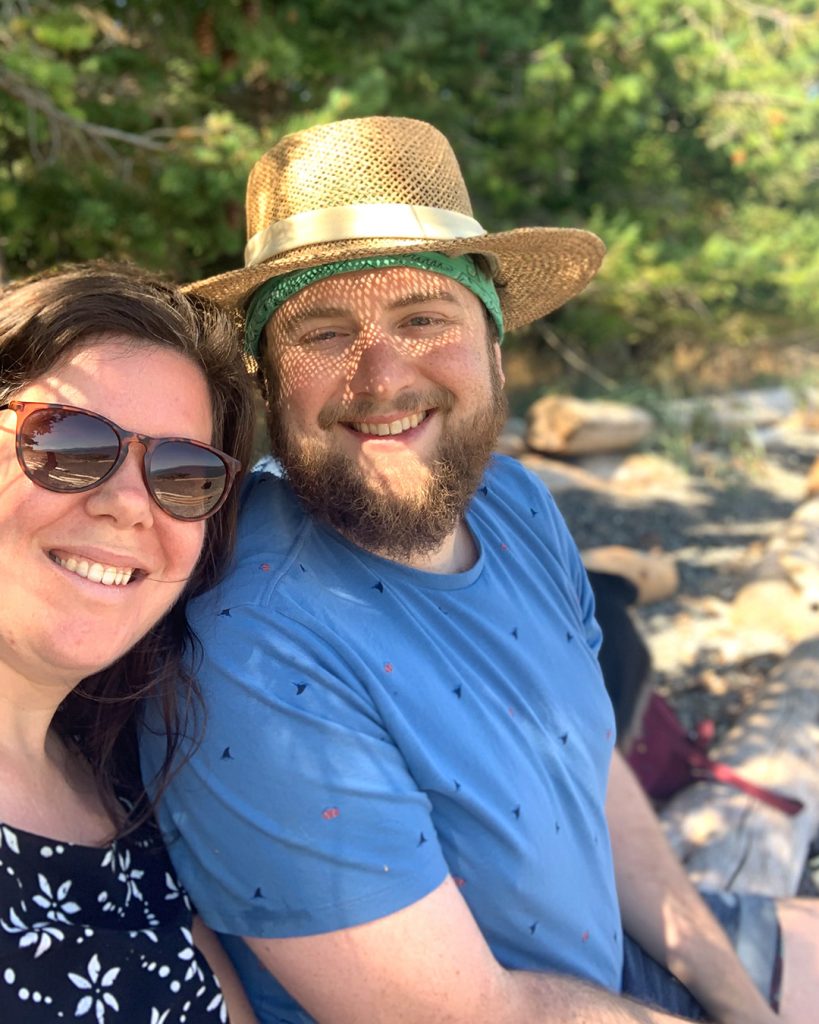 I don't have much else to report on this dress other than that I LOVE it!! I hope you try Reynolds soon too!