I love a good pattern mashup! It's nice when you can pair elements of one pattern with another for a whole new look. Sometimes you can even take your favourite elements of patterns and use only those to make the perfect combination! Pattern mashups are a form of pattern hacking that can be quite simple, but they often require a little fudging here and there. Pieces don't always fit perfectly, but we can make do! This one I am sharing today uses the Gilbert Top pattern for the bodice and our Reynolds Dress pattern for the skirt. These two pair quite well together, making this a great mashup for a beginner pattern hacker!
You can grab the Gilbert Top for 25% off and the Reynolds Dress for 20% off this week during our anniversary sale! Sale ends midnight PST August 23rd, 2021.
I made my Gilbert/Reynolds mashup in a rayon striped fabric I have had in my stash for years. It feels great to finally use this up! I have been referring to this project as my 'ice cream dress' because I had a vision of myself eating ice cream in it. Do you ever have a vision for your garments as you sew them? I like to daydream about where they will be worn and it helps me stay motivated while I sew.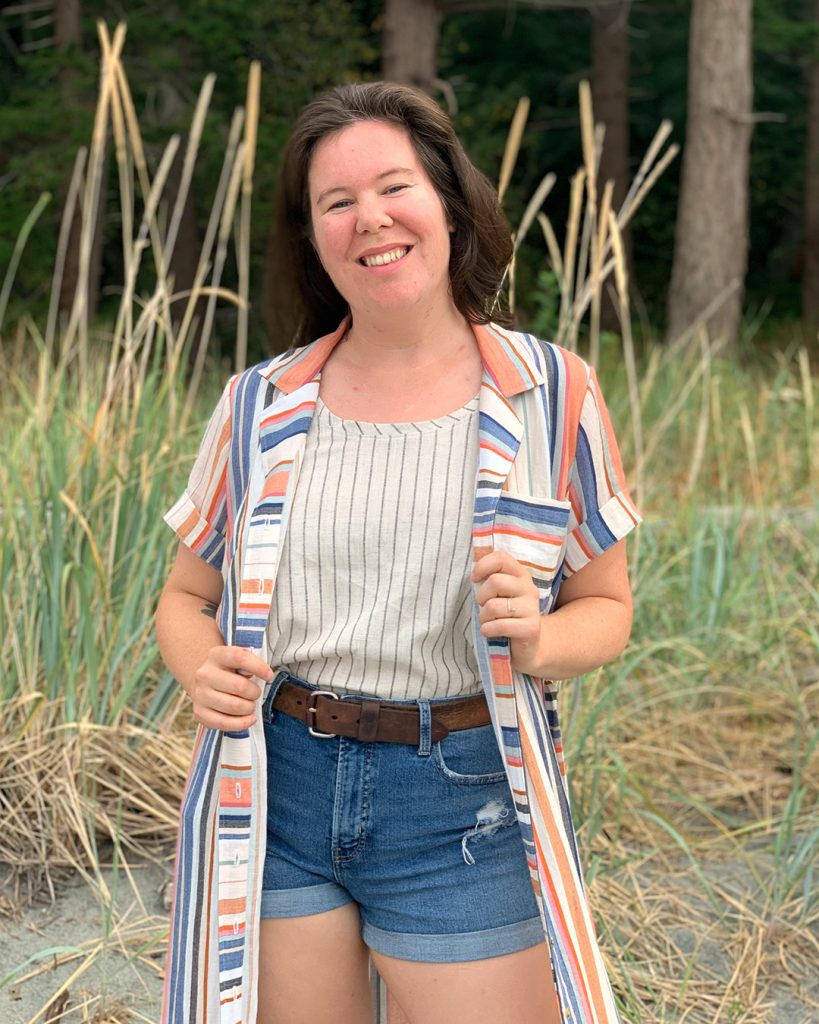 To make this mashup, I took my Gilbert Top pattern and placed it over top of my Reynolds Dress pattern, lining up the darts and underarms as best I could. You will have to flip the pattern pieces over to get them to match up.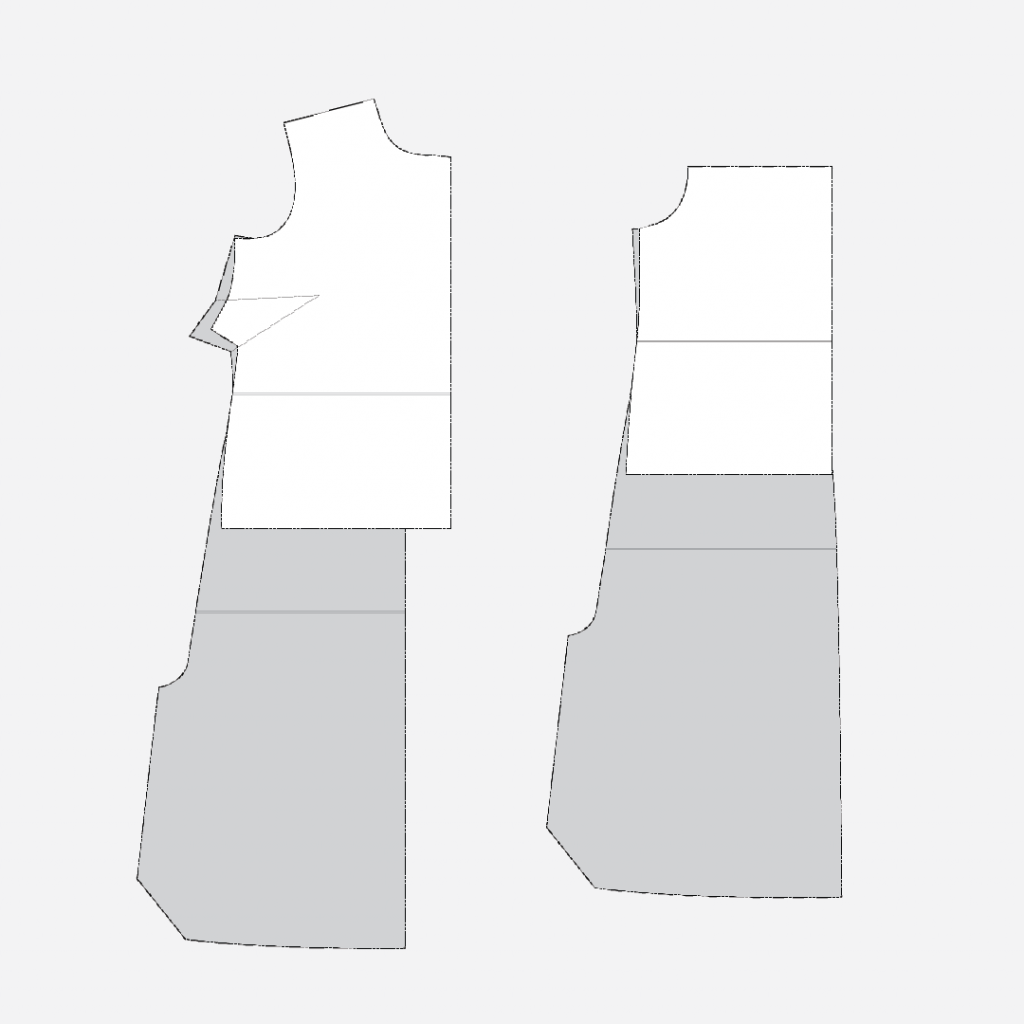 I then trimmed off the top half of the Reynolds Dress, smoothed out the side seam, and extended the dress skirt out to match the center front of the Gilbert, since I wanted the button placket. I am using the Gilbert Top from the waist up, including the darts.
I did the same on the back and I straightened out the center back seam so I could cut it on the fold like Gilbert. It will not have a shaped back seam like Reynolds.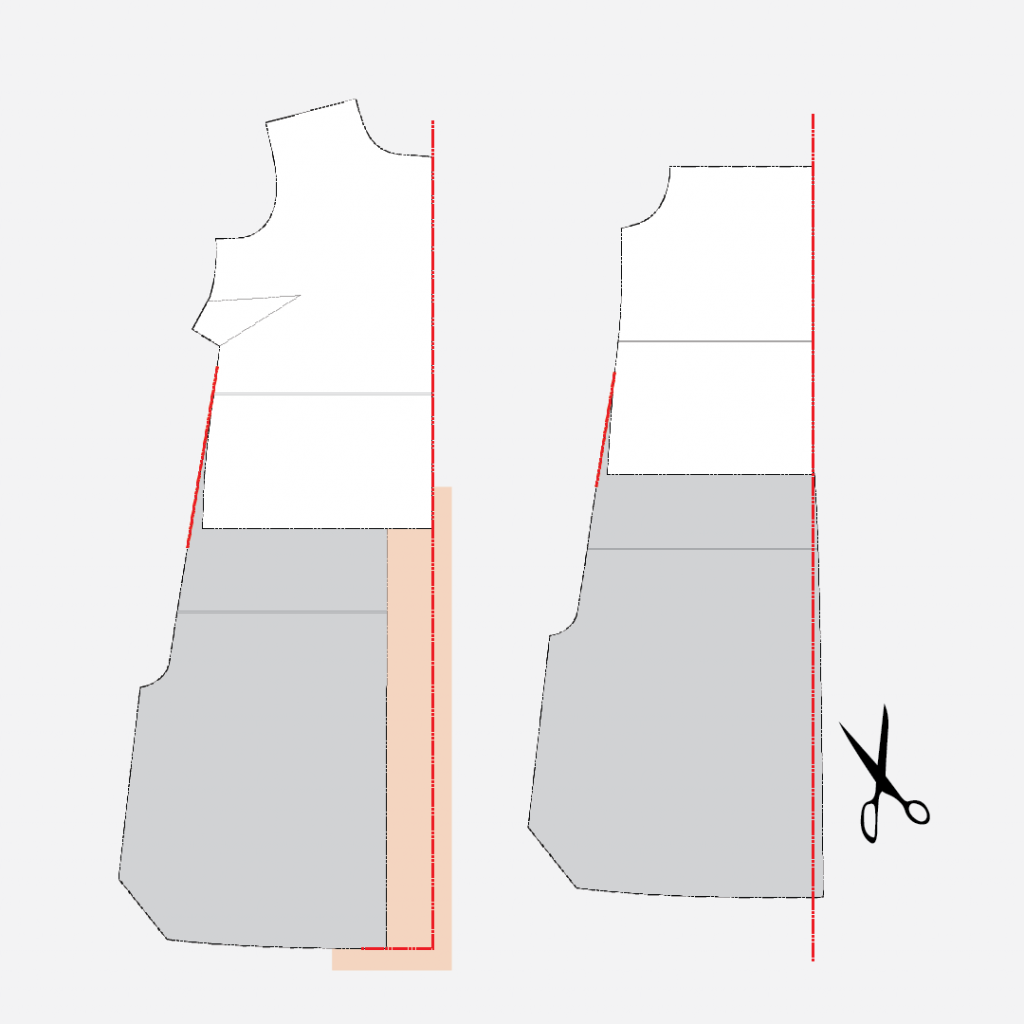 I also lengthened the front facing for the Gilbert Top to make a front facing on this dress. I actually ran out of fabric for this super long pattern piece and so I decided to cut it on the cross-grain. I thought this would provide a nice visual detail on the exposed collar or on the facings if I decided to wear this dress open as more of a lightweight layering jacket. I won't lie though, cutting out this long skinny pattern piece and corresponding interfacing was a challenge. I always dislike cutting out long skinny pieces, especially in shifty rayon fabrics.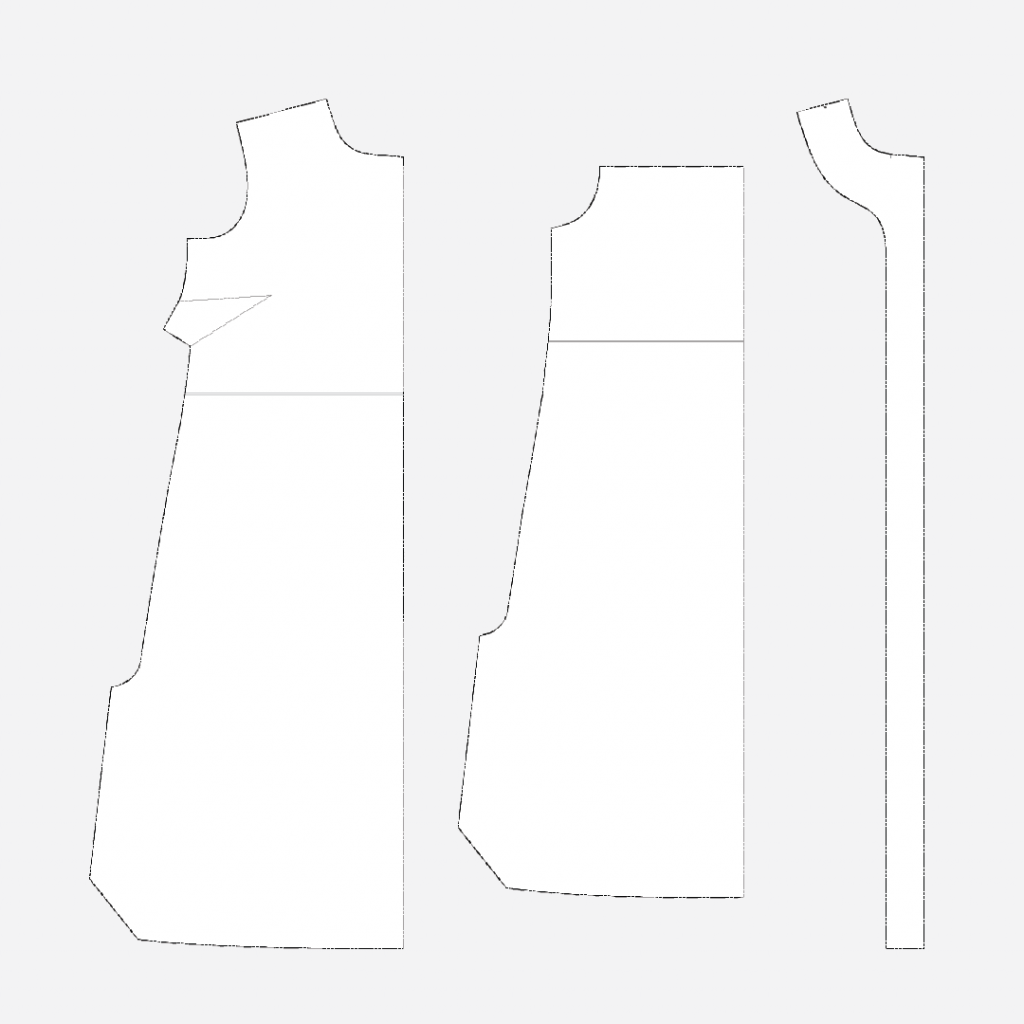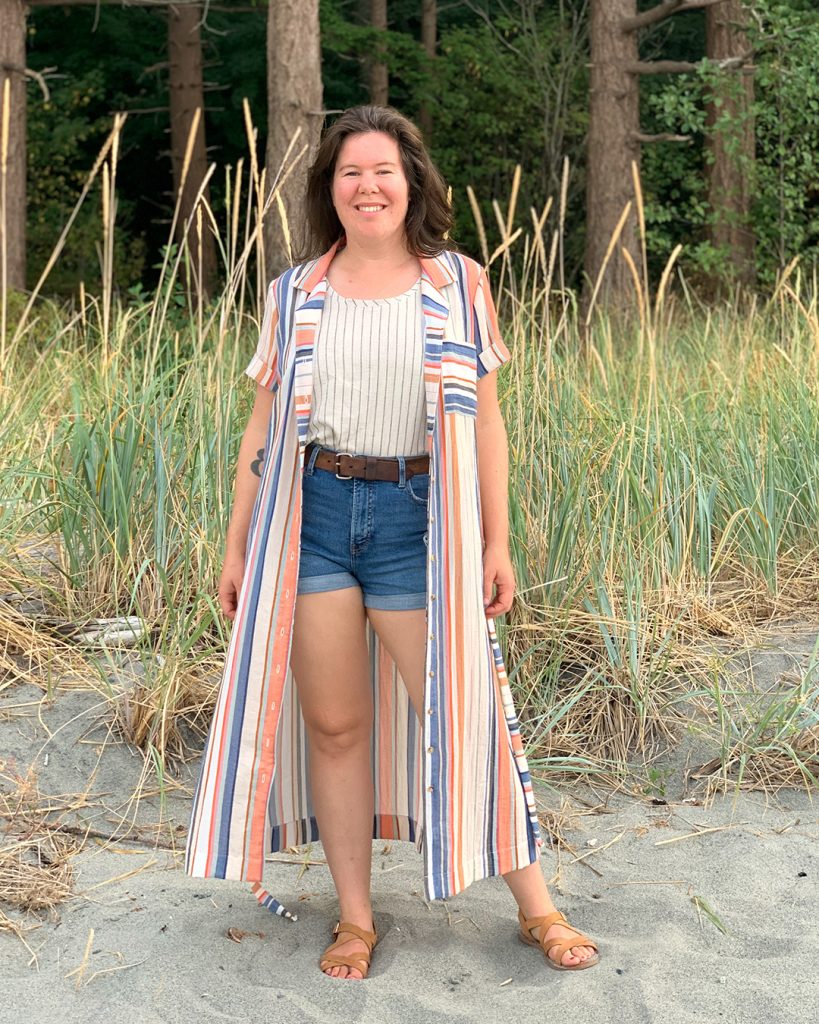 I then sewed the garment as directed in the Gilbert instructions for the main pieces, and sewed the mitered corner and hem as directed in the Reynolds instructions. I attached the front facing at the hem as directed in the Gilbert instructions. I ended up serging the edges of my hem rather than turning them under as inidicated in the Reynolds instructions. I was feeling the shifty-fabric fatigue at this point so I took a shortcut! I also realized that my back ended up longer than my front. Oops! I decided to just go with it and have a bit of a high-low hem.
The only other change I added was a waist tie and belt loops! After I tried the dress on I felt like I wanted a little waist definition. It's easy to add a tie like this, which I also cut on the cross-grain to match the front facings. I like the way it contrasts when it is hanging down but blends in around the waist. Stripes are so much fun to play with!
This dress feels so summery and breezy! I look forward to wearing it for years to come, hopefully, while eating delicious ice cream!
You can grab the Gilbert Top for 25% off and the Reynolds Dress for 20% off this week during our anniversary sale! Sale ends midnight PST August 23rd, 2021.