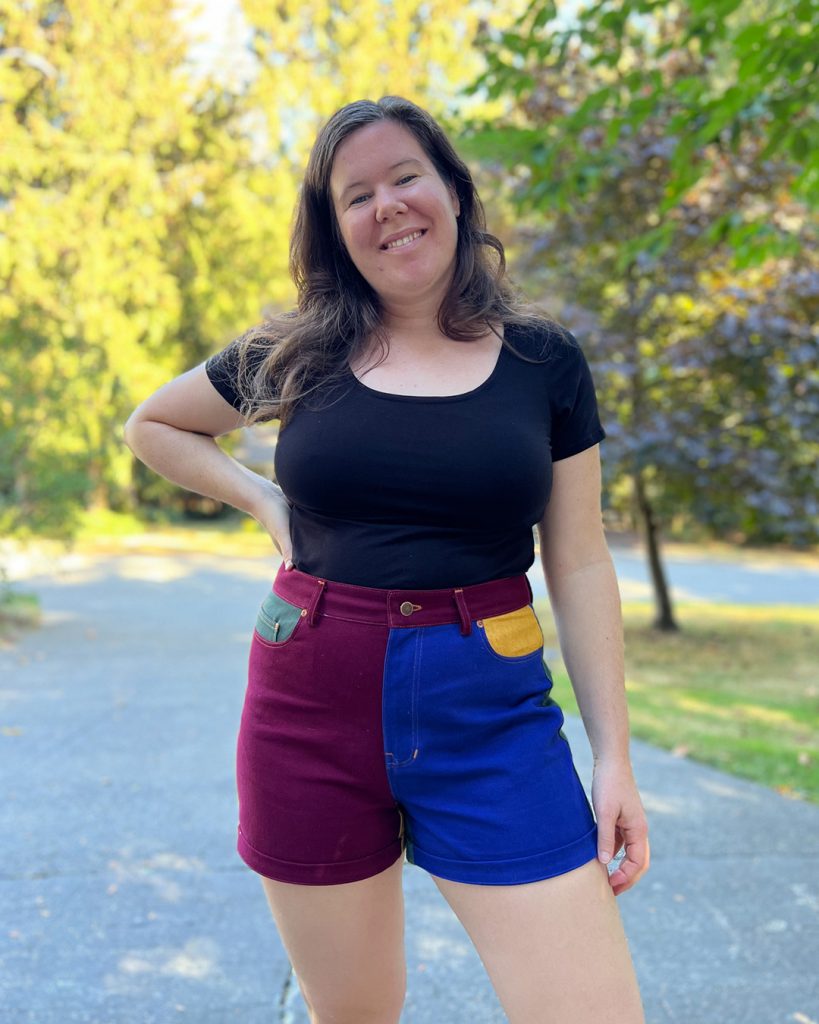 I've got one more Brooks Jeans make to show off this week. In case you missed it, we just launched the Brooks Jeans pattern! I am so excited to finally have my dream jeans in our collection, and they include a shorts view too! I knew I wanted to make scrap-busted pair of jeans using Brooks, and I had been saving up my bull denim scraps (all from Blackbird Fabrics). It was time to get sewing!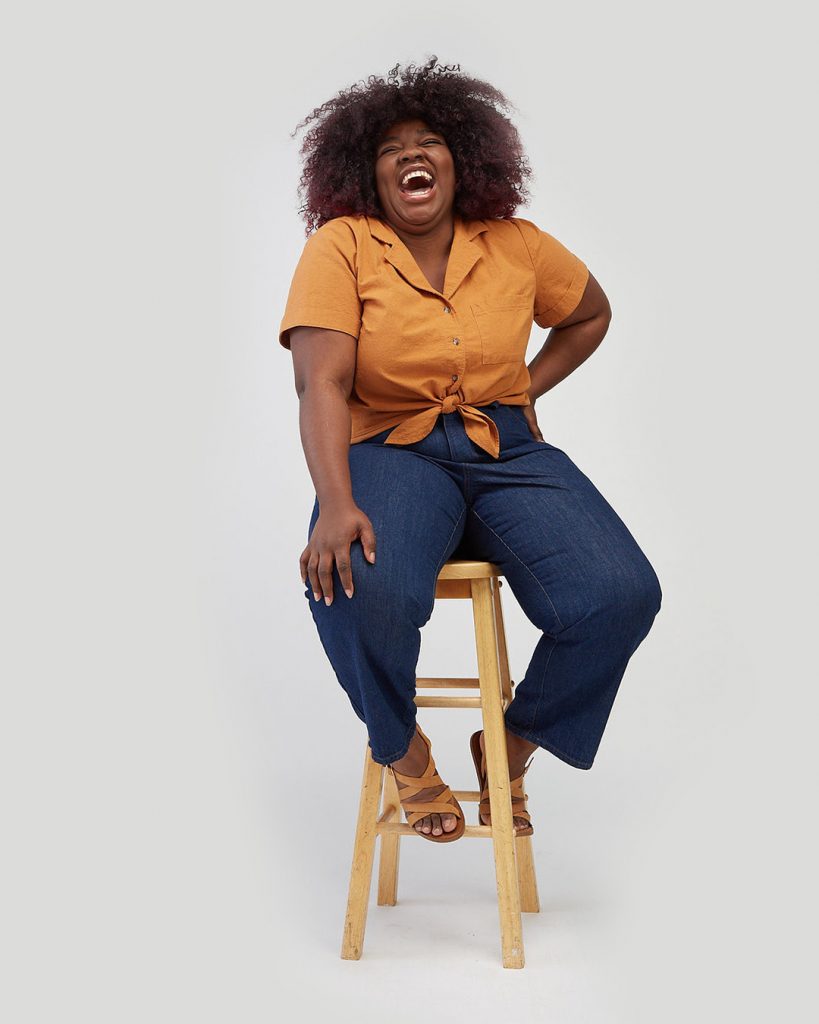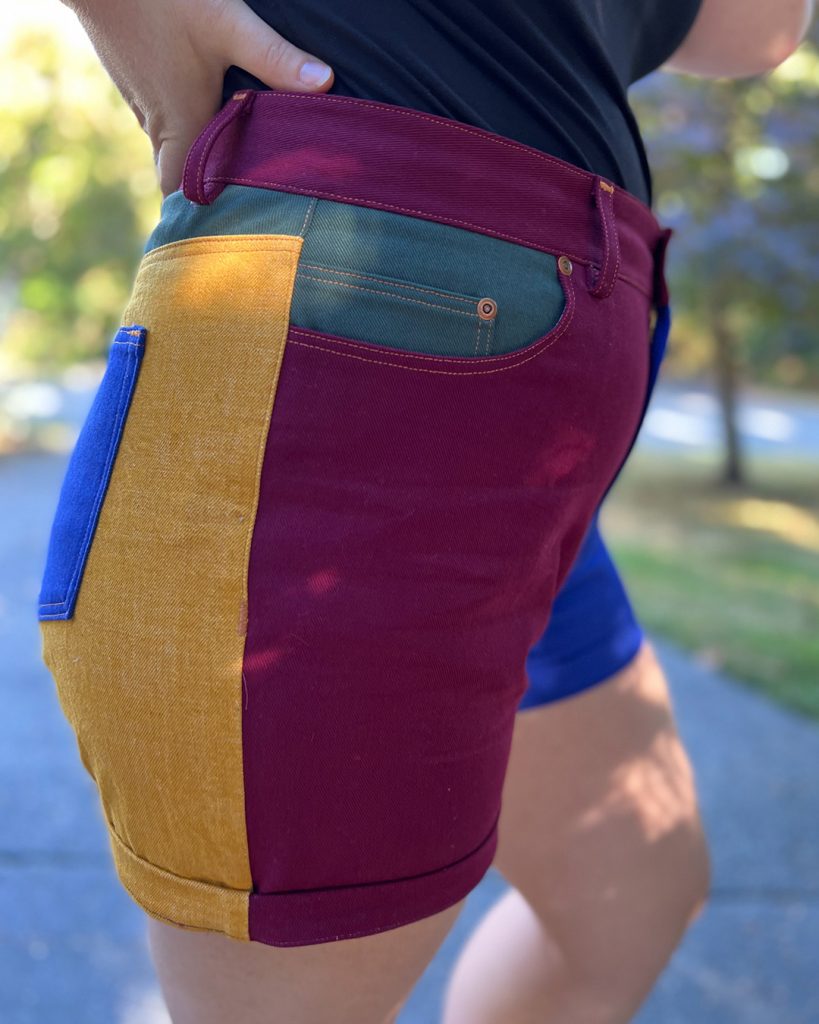 Do you remember all the colorblocked garments from the 90s? They usually featured primary colors (red, blue, yellow) and a forest green. I saw some RTW shorts on pinterest that were colorblocked using bright colors like this and I was smitten! I knew I wanted to recreate this look with Brooks.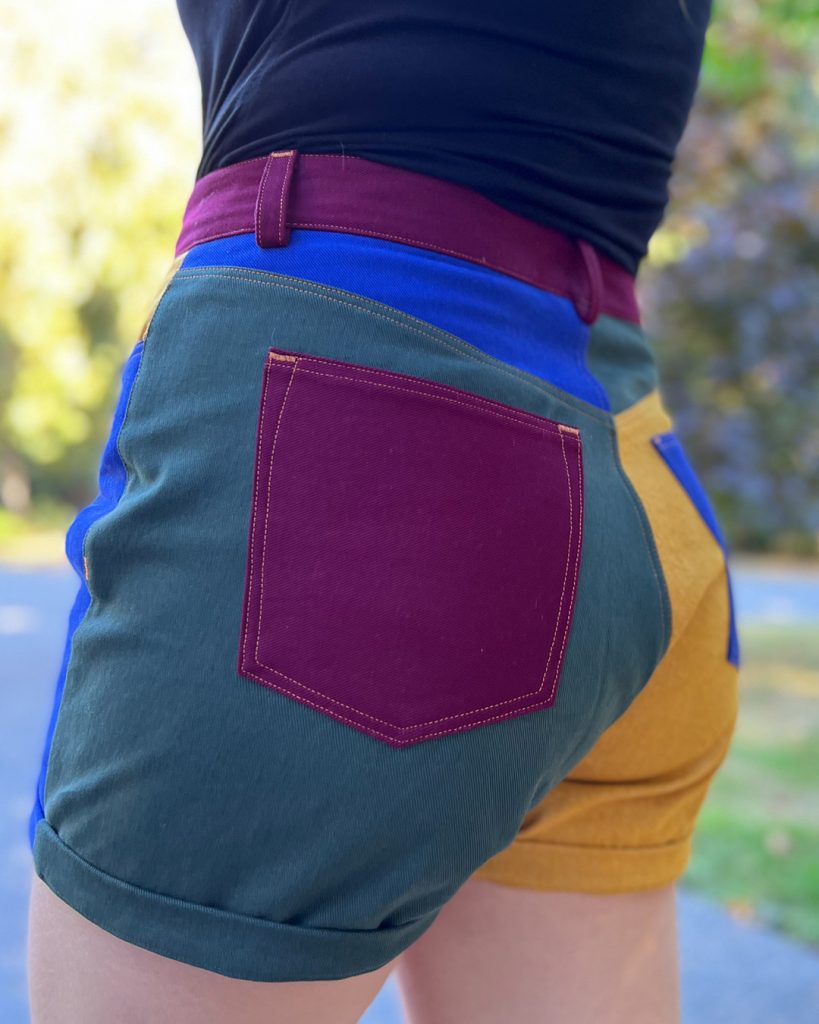 I used the Brooks shorts pattern as designed, no changes. I simply decided where to put each color based on what looked good together and how much fabric I had. I digitally sketched out some combinations before committing to this layout. I knew I wanted each leg a different color and then I just had to choose what color to use for all the other bits like the yoke, pockets, and waistband.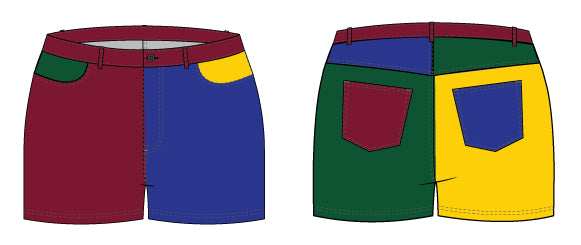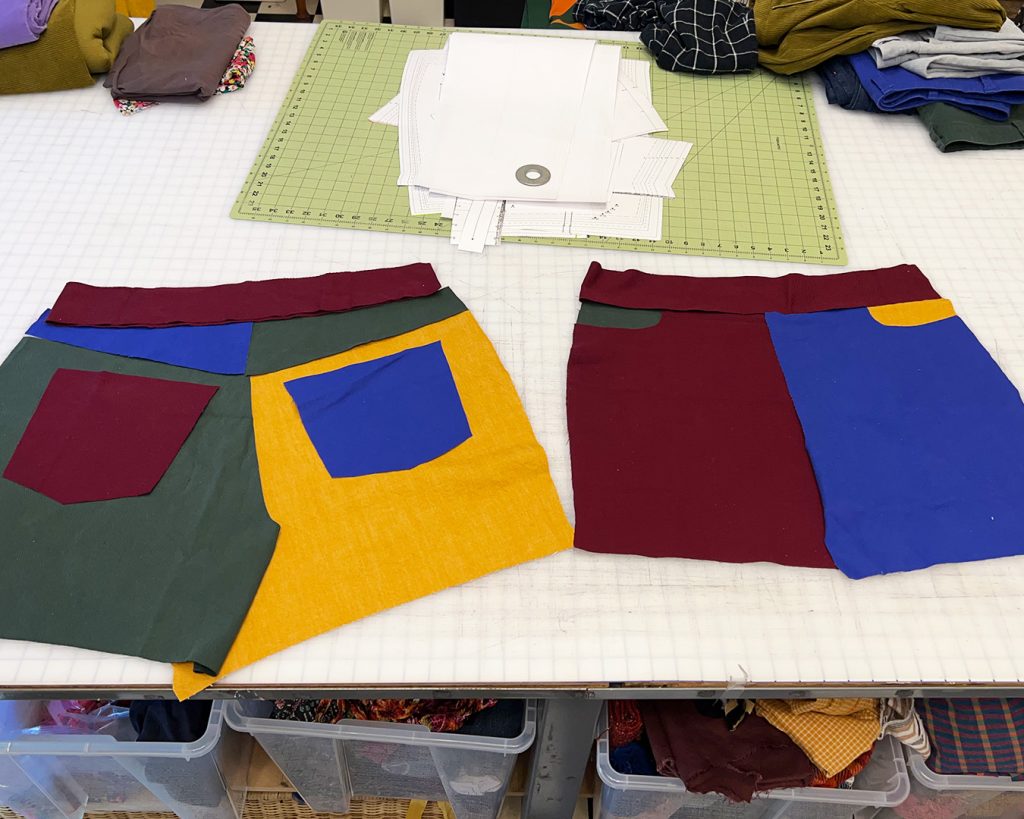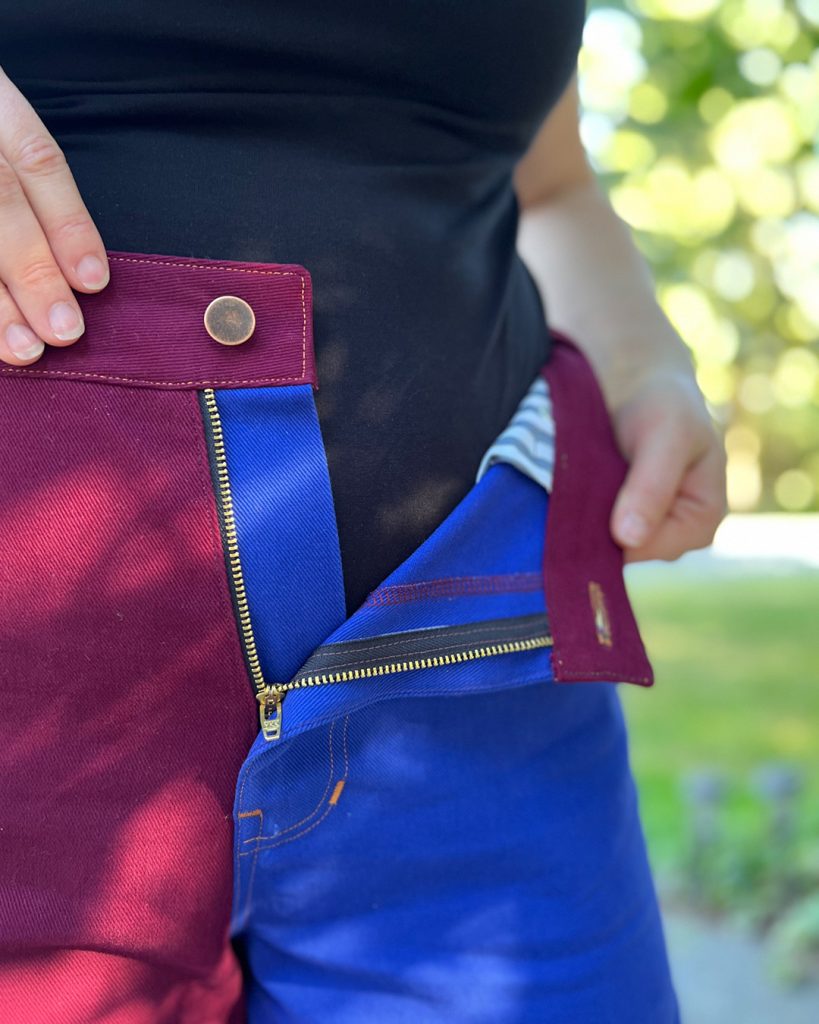 I used copper topstitching thead and red serger thread for the project, along with striped cotton for the pocket bags. I love a good contrast for the pockets! It feels like a little sewing secret.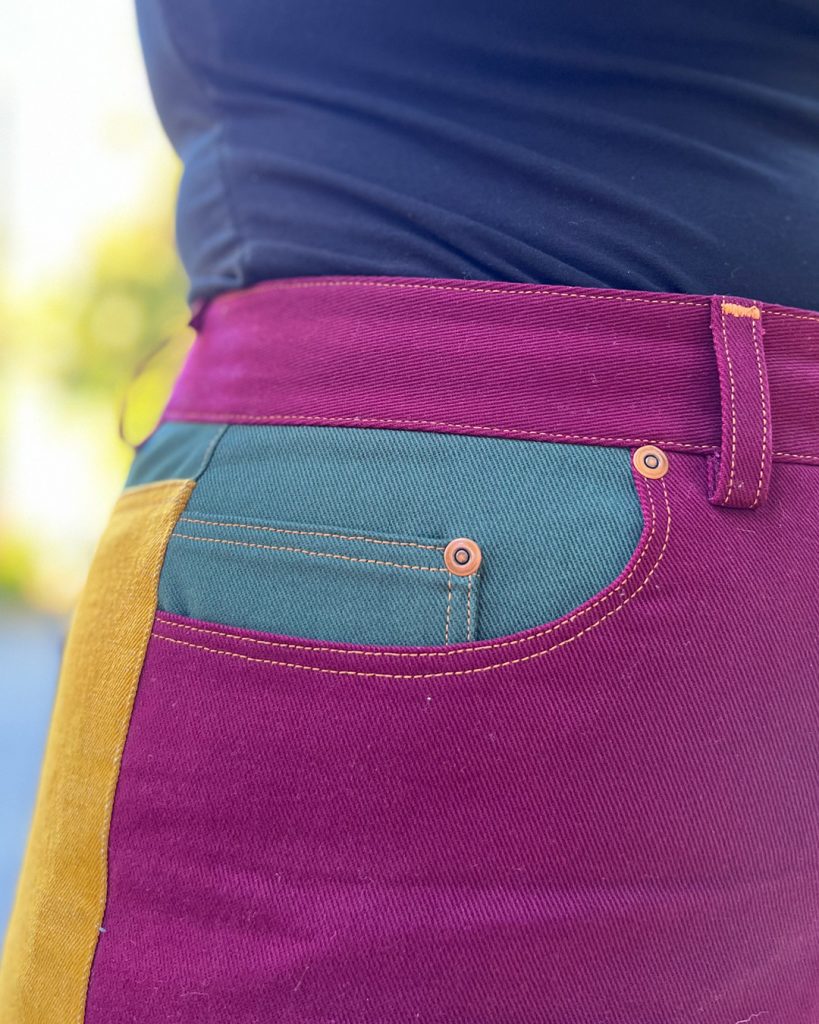 I designed Brooks to have my dream jeans fit. Form-fitting in the waist/hip but looser in the leg. The shorts view has even more ease at the thigh which makes for a cute and comfy silhouette. I pretty much live in denim shorts when the weather is warm, so I am really looking forward to next summer!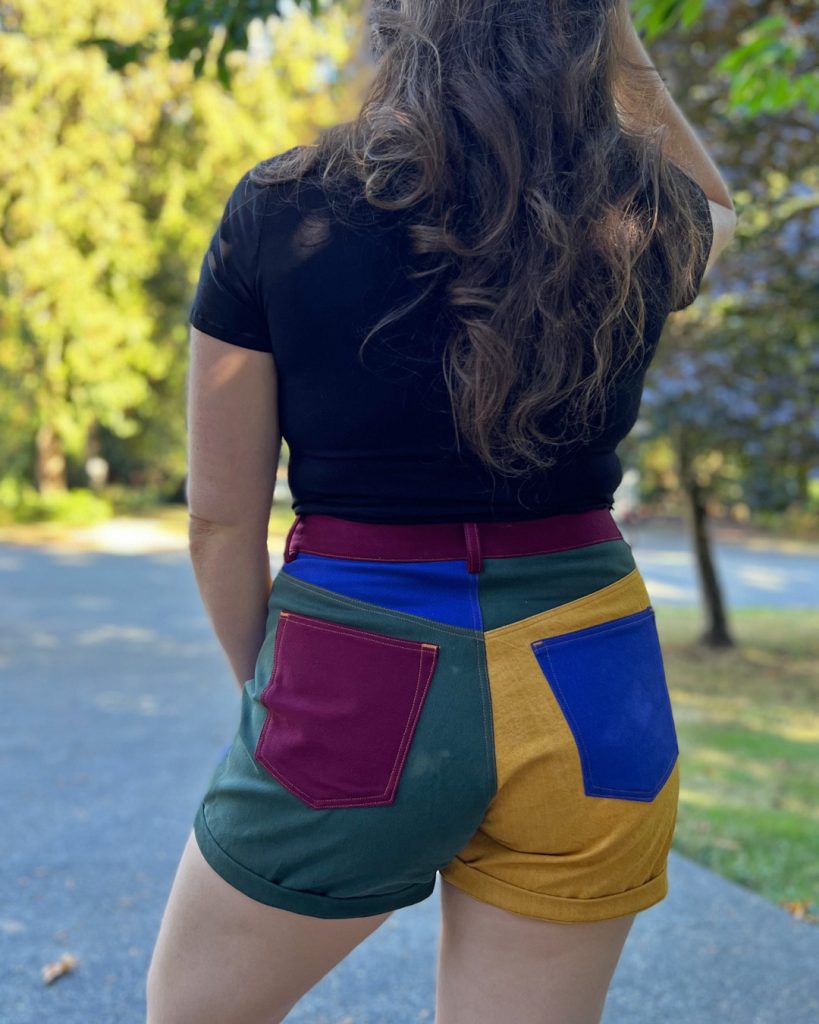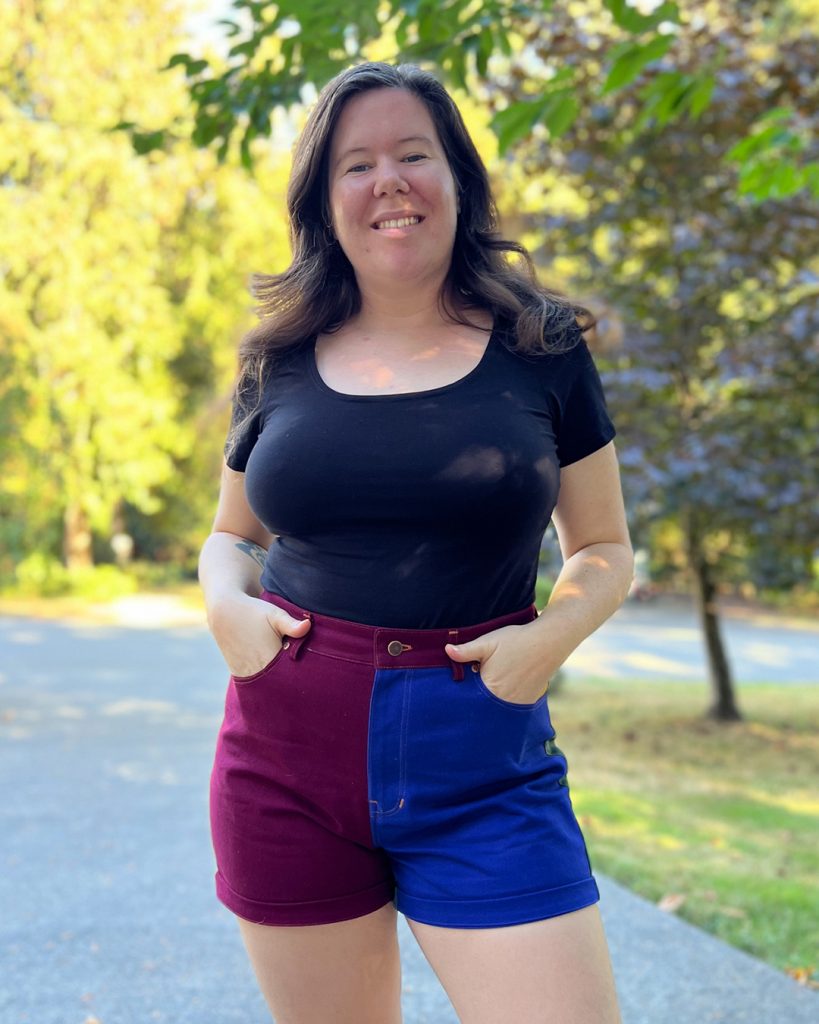 I hope you give our new Brooks Jeans pattern a try! It is loaded with helpful jeans sewing tips and I walk you through every step in detail. If you have never sewn jeans before, now is your chance! It is so satisfying to make your very own jeans and denim is really fun to sew—especially when sewing with colorful scraps!