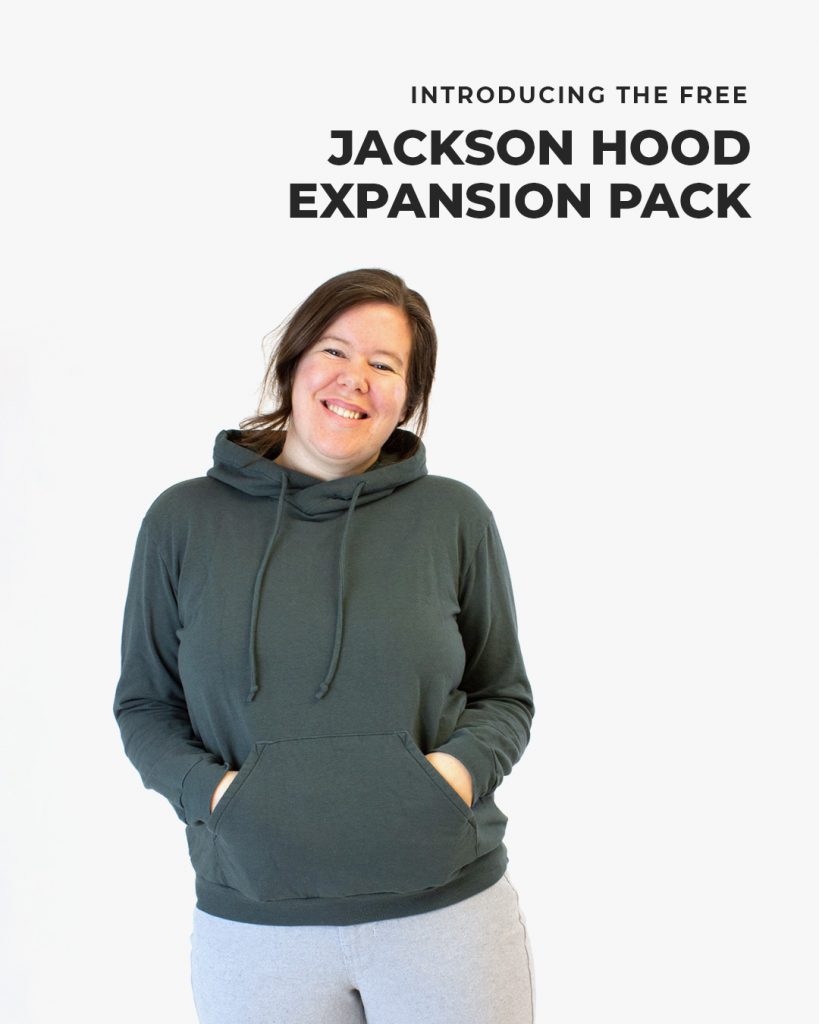 Happy New Year! I am so excited to kick off the year with a new pattern expansion pack for one of our most wearable patterns, the Jackson Tee and Pullover! Not only that, but this pattern add-on is FREE and you can get Jackson for 20% off this month to celebrate. Introducing…drum roll please…the Jackson Hood Expansion Pack!
I love the Jackson pattern. It is so simple but it just has all the right proportions for a classic fit. I own about 10 Jacksons now and I wear them constantly. I love the pullover view in the cooler months and the tee view all year round! The new hood expansion pack just elevated this pattern to new heights and I've been living in my cozy Jackson hoodies all winter.
You can download the new hood expansion pack by signing up for our newsletter. Already subscribed? No worries! You can sign up again to get the files and you won't be added to the list twice. If you don't have Jackson yet, you can grab the Jackson pattern for 20% off in our shop right now.
What's Included
The hood expansion includes a hood that features a hood inset (that piece that runs down the middle). I love hoods that have this middle section because they fit so much better and they also sit nicely on the shoulders when they are not being worn. You can sew this hood on the pullover view or the tee-shirt view, it looks great on both!
The hood includes a lining that can be sewn from the same fabric or a contrasting fabric, your choice. You can also opt not to sew the lining at all! We've included all those options in the instructions. The hood also includes the option for a drawstring and it has a beautiful cross-over front that makes for a nice, clean finish on the neck. I love how this design keeps the neck cozy, blocking out the wind on those cold winter days.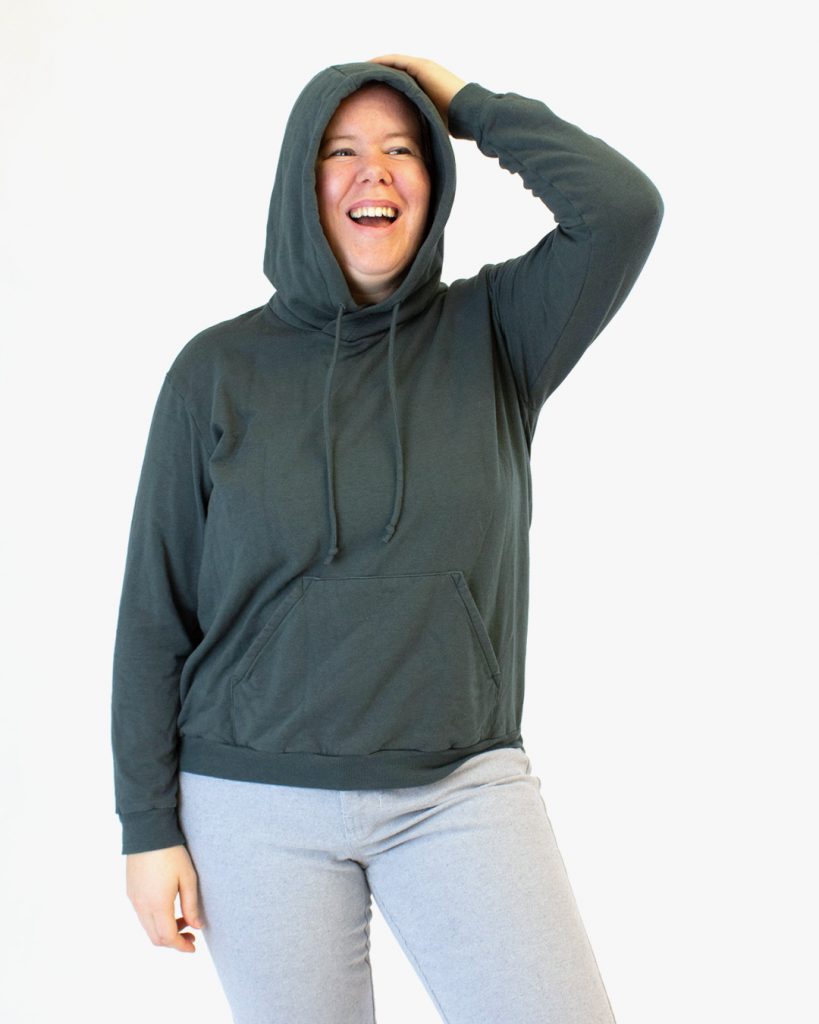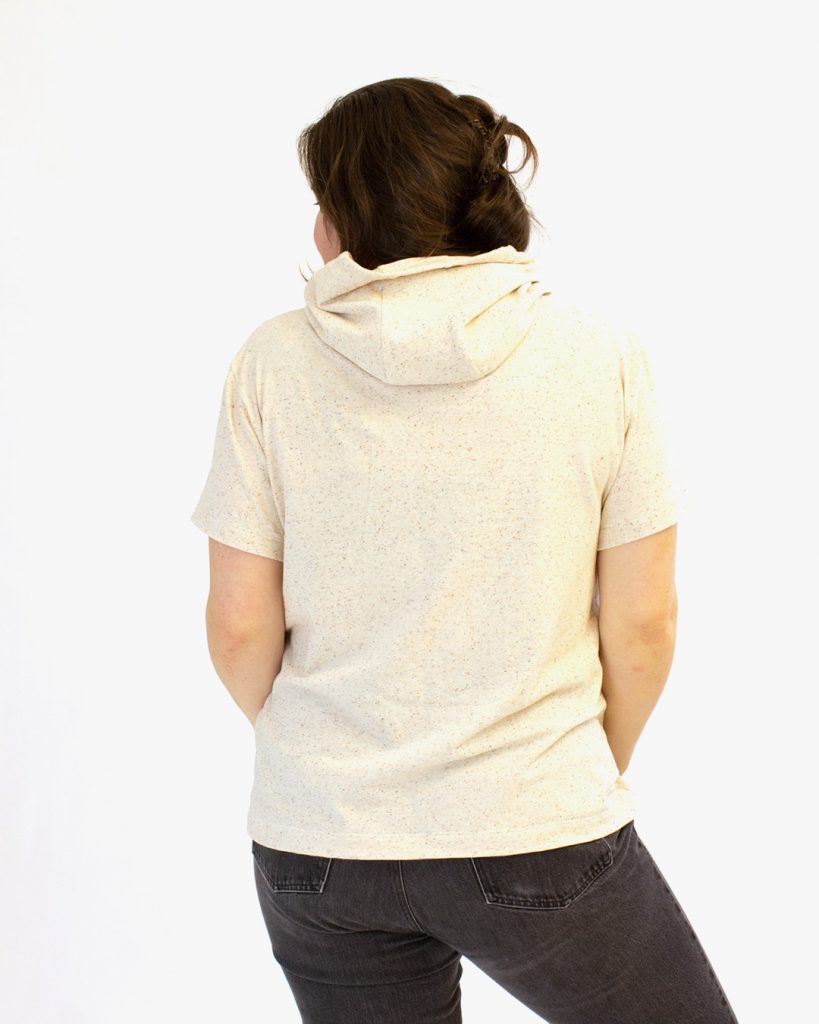 The Jackson hood is on the larger side because small hoods annoy me. I wanted this one to be roomy and as comfortable as possible. This expansion pack also comes with a kangaroo pocket! You can't have a hoodie without a pocket, right?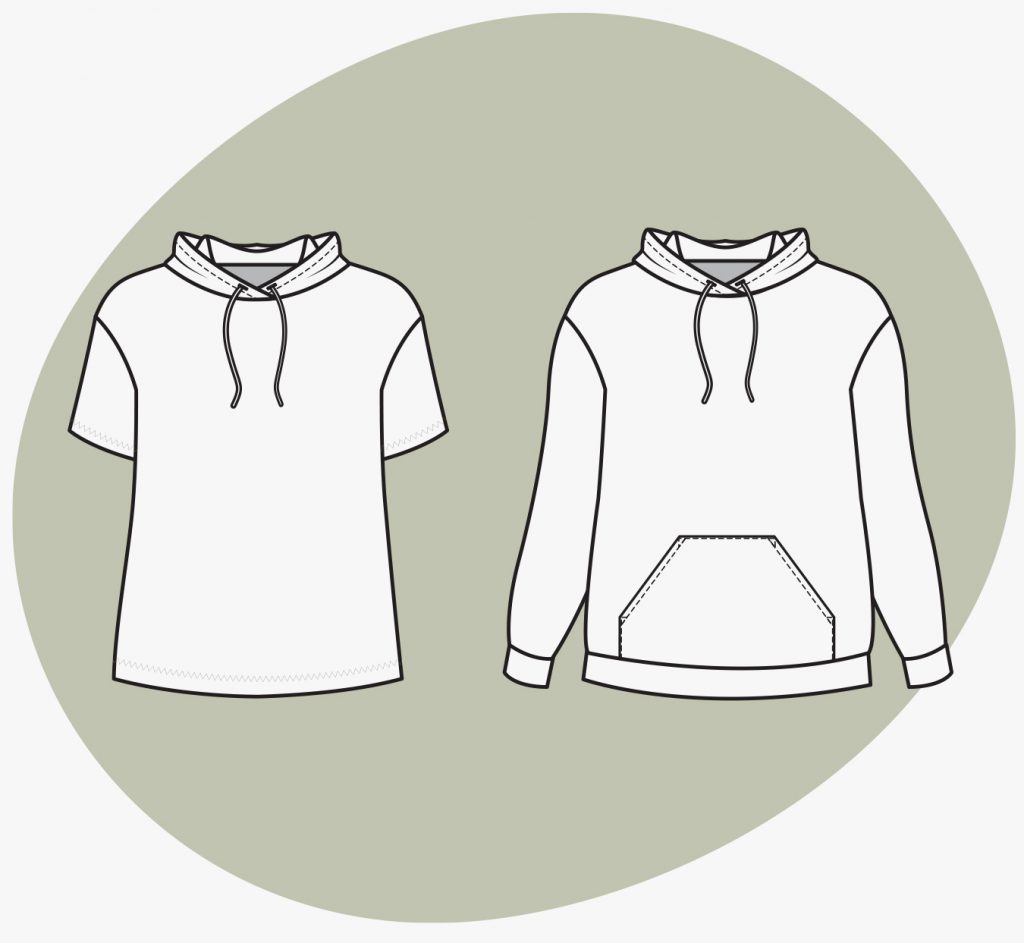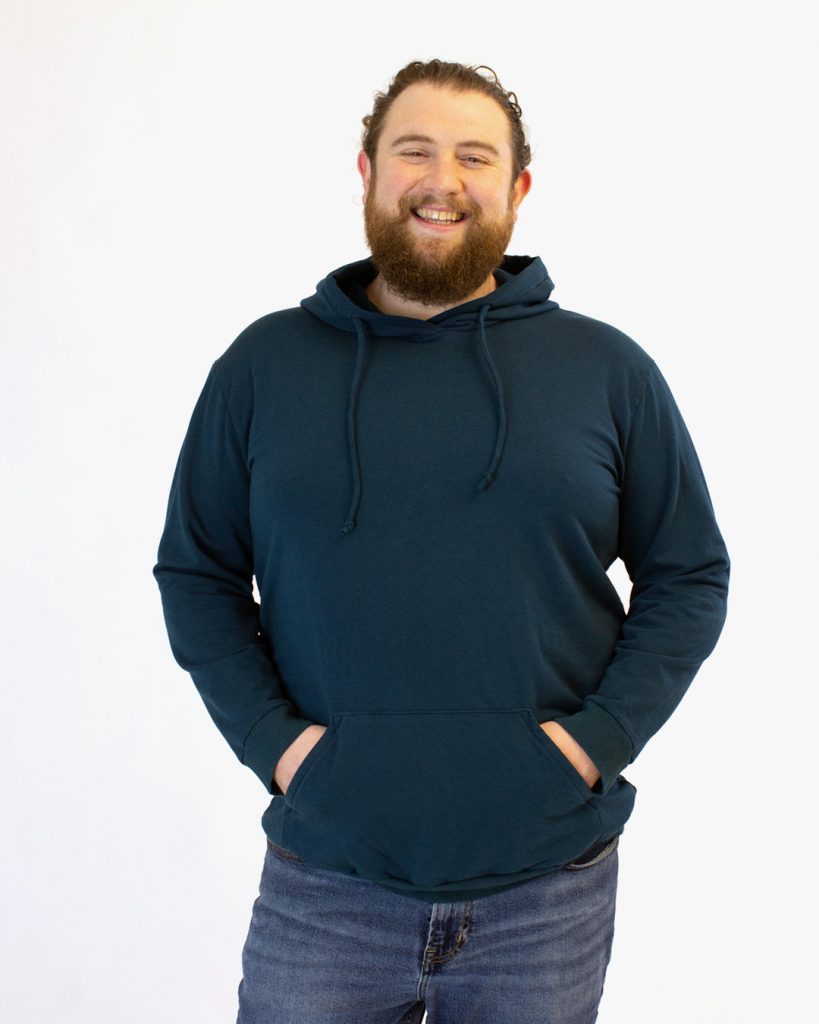 Choosing fabric
All the fabrics that work for the base Jackson Tee and Pullover pattern will work for the hood, too! If you want a classic hoodie, try a cotton sweatshirt fleece. For a hoodie that is a little bit lighter, try a bamboo fleece or French terry. You can make a fluffy version in a teddy fleece or polar fleece. If you want a light hoodie for working out or just for warmer weather, you can make one in jersey.
The tee view of Jackson also looks really cute with the hood. This gives it a cool, casual vibe that could work well for workout clothes or everyday wear. We love the tee hoodie in cotton jersey but it would also work in athletic knit. Try it in a sweatshirt fabric for a sporty look!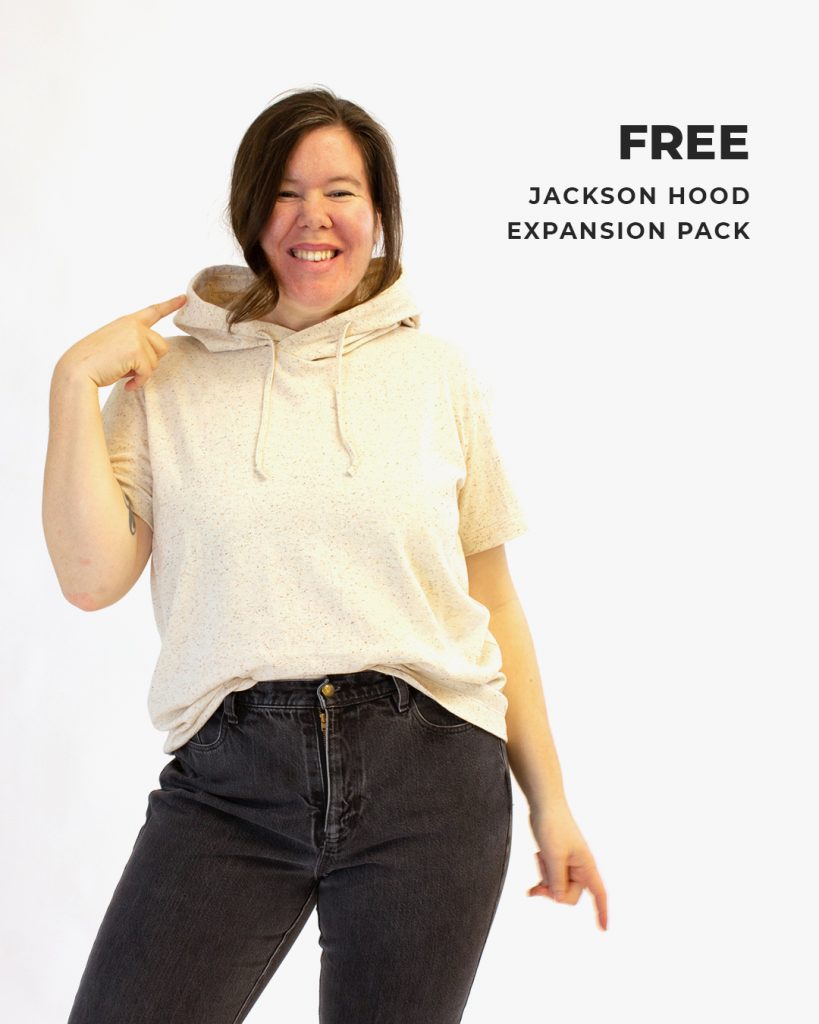 Jackson on SALE
You can grab the Jackson Tee and Pullover for 20% off for the month of January in our shop. You can get the hood expansion pack for FREE signing up for our newsletter. Already subscribed? No worries! You can sign up again to get the files and you won't be added to the list twice. We hope you have fun sewing the new Jackson!