Thank you so much for the excitement about our latest pattern, the Lawrence Top and Dress! This design comes with three views that vary in length and have the option for a shoulder ruffle. Of course, you can mix and match the details to create even more alternative versions of Lawrence!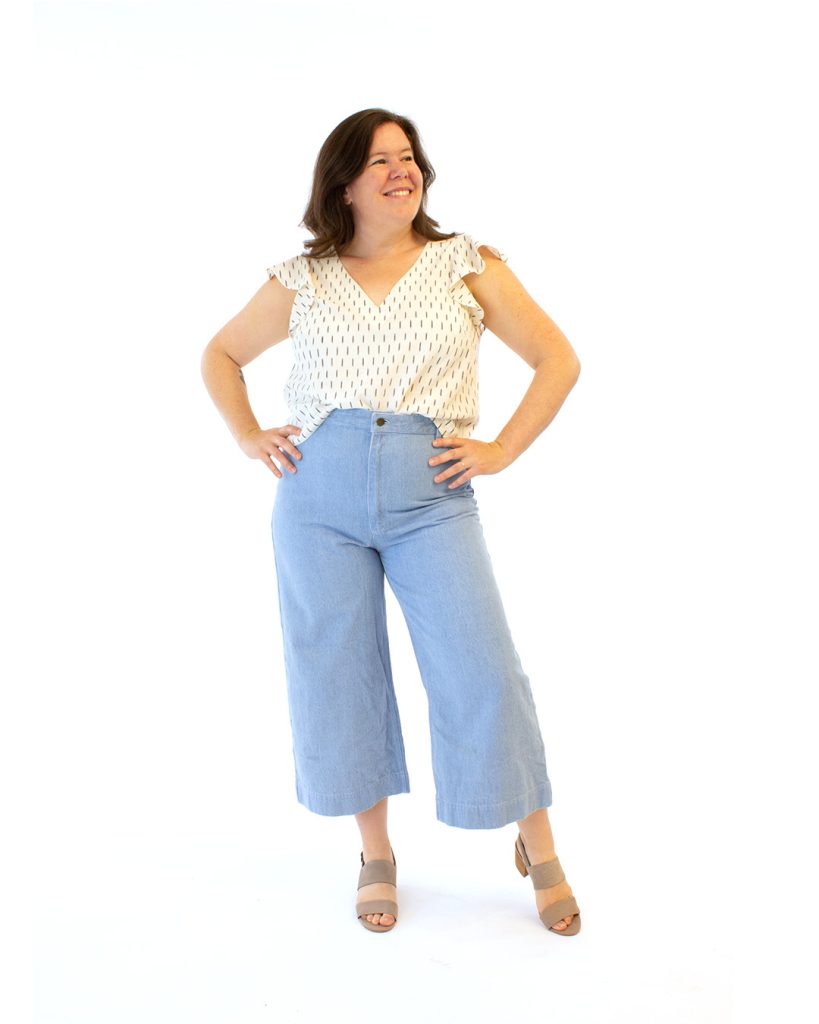 We are calling these alternative views 'View A without ruffle', 'View B with ruffle' and 'View C without ruffle'. The only difference between these views and their original versions is the presence or absence of the shoulder ruffle.
We anticipate that some of our customers would be interested in making these alternate views and the question of fabric consumption and cutting layouts is the next logical step. We took the guesswork out for you and we are providing both fabric requirements and cutting layouts for these views here. You can download them as a PDF file, or refer to the illustrations in this blog post to help you out.
The good news is that these alternatives don't change the fabric requirements all that much. The only one that changes dramatically is the 'View B with ruffle' in sizes 0-16, which requires less fabric: 4 meters / 4.5 yards. See the updated chart below.
Fabric Requirements
Cutting Layouts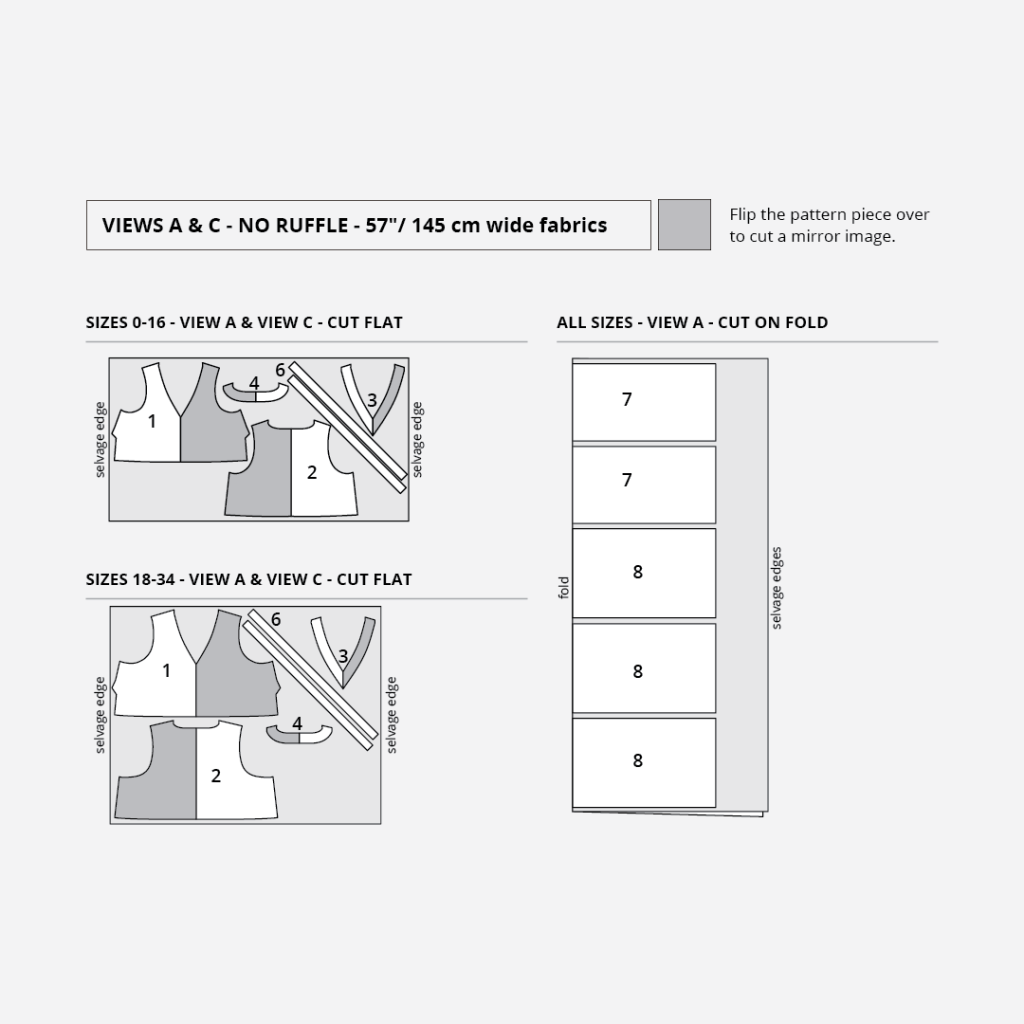 We plan to have blog post examples of each of these alternative views eventually. We do have a sample made of the top without the shoulder ruffle which we used in our June Shorts photoshoot. This top was made using viscose linen noil so the fit is even more relaxed as a result. It feels so comfortable and classic and I know I'll be wearing it a ton!
Happy sewing!
Helen