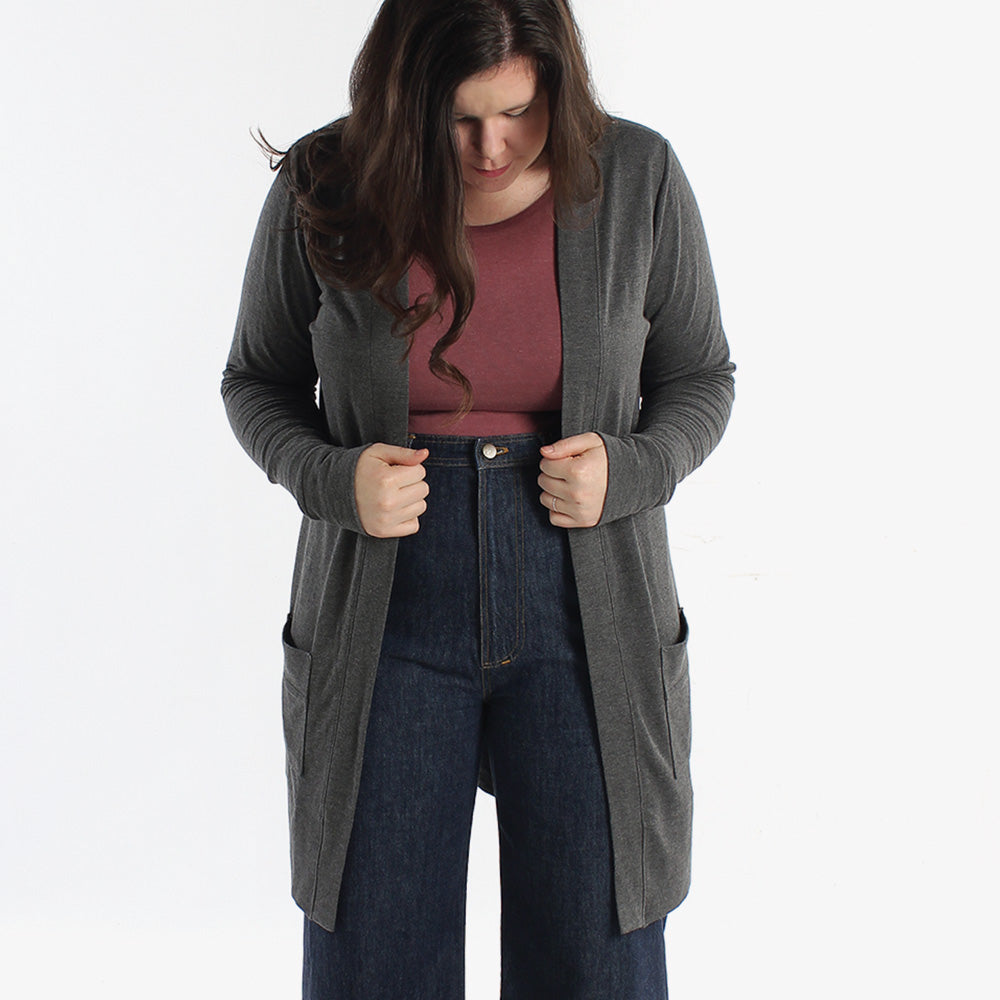 Blackwood Cardigan
USD$14.00
The Blackwood Cardigan is a cozy and versatile addition to your wardrobe. Designed with layering in mind, it has minimal excess fabric in the front and a close fit around the neck and shoulders. It's fitted shape and extra long sleeves make it perfect for wearing under jackets and vests, while also looking stylish over tank tops and dresses. View B ends at the hips, while View A extends down to the mid-thigh and includes patch pockets at hand level. The Blackwood is intended to be worn open and is not designed to close at the front.
Pattern Details
Sewing Level: Advanced Beginner
Size Range: 0-30
This pattern includes two size options. There is a B-cup pattern from sizes 0-22 and a D-cup pattern from sizes 12-30.
View Size Chart & Fabric Requirements
Recommended Fabrics:
Light to medium weight knit fabrics with at least 40% stretch widthwise and 20% stretch lengthwise. Try a cozy sweater knit or french terry for a warm layer or make it in jersey for a lightweight cover-up.
This is a print-at-home PDF pattern.
This pattern is designed to print on A4 (8.3" x 11.7"), letter (8.5" X 11"), or A0 (33.1″ x 46.8″) sized paper. A comprehensive instruction booklet is included.