I am thrilled to introduce the latest pattern in my collection, the York Pinafore! This pattern has been a breath of fresh air in my wardrobe and I hope it will be a fun and inspiring sew for you, too. The York Pinafore is a modern take on a classic design with lovely scooped sides and a beautiful cocoon shape. Two options are provided for the neckline, length, and pockets, so you can easily mix and match features to create your own look! Wear the York Pinafore in warmer weather over tank tops and tees, or layer it over leggings and turtlenecks for the cooler months. This truly is a unique piece that will quickly become a favourite due to its comfortable wearability and style.
The York Pinafore was designed with beginner sewists in mind. Who wants to sew another pillowcase? Not me! Step into the world of garment sewing with this fun and easy make. You will learn all the steps involved in a bias facing finish, and get practice topstitching with those pockets. Create a special garment for your handmade wardrobe that will help you on your sewing journey!
I love a pattern that doesn't require too much fabric, and the York Pinafore has that covered. You will only need between 1-2 meters/yards depending on your size! Recommended fabrics include cotton, linen, denim, corduroy, canvas, and wool. Lighter weight fabrics also work for a softer, less structured look. This pattern is versatile in its wearability and its materials! You can view the size chart and fabric requirements here.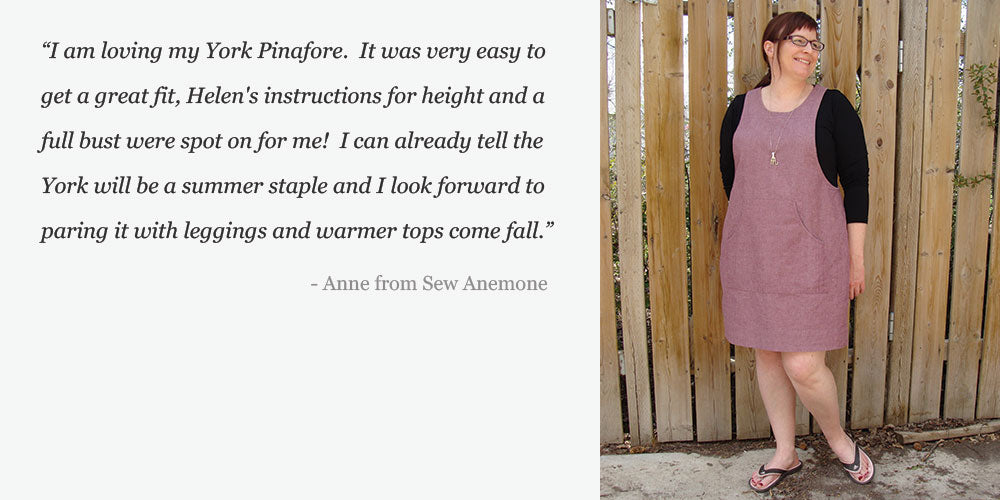 The York Pinafore is finished using bias facing. I walk you through how to make the bias tape if you don't have any on hand, and how to get a bias facing perfect finish. This is a fun place to play with contrasting fabrics and colors to show off your beautiful insides! You can also opt to highlight the topstitching on your York Pinafore with contrasting thread! Try a topstitching thread on a denim version for a classic look.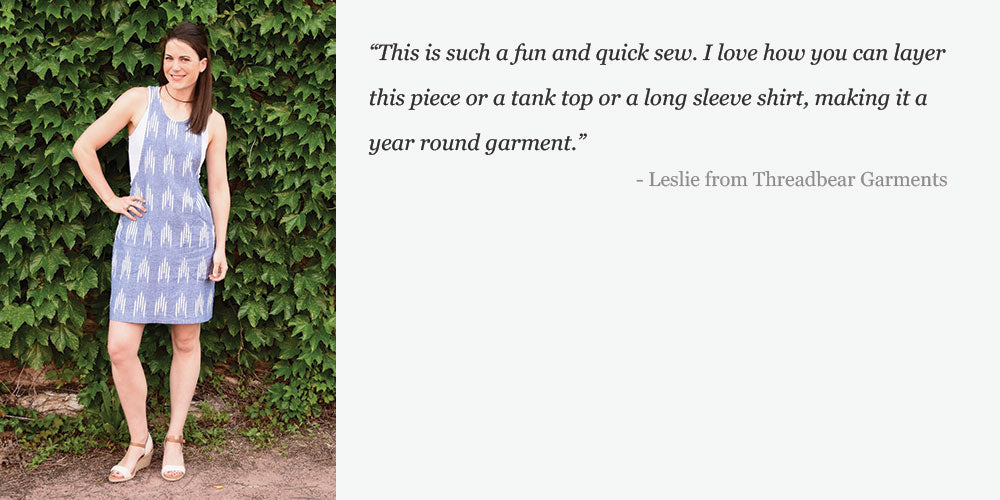 I hope you are excited about York as I am! Let me know if you have any questions about this new pattern.