This week we are diving in deep into swimwear over on the Love to Sew Podcast! I hope you go check out the episode because it is full of awesome tips and techniques for sewing swimsuits as well as a great discussion about being body positive at the beach.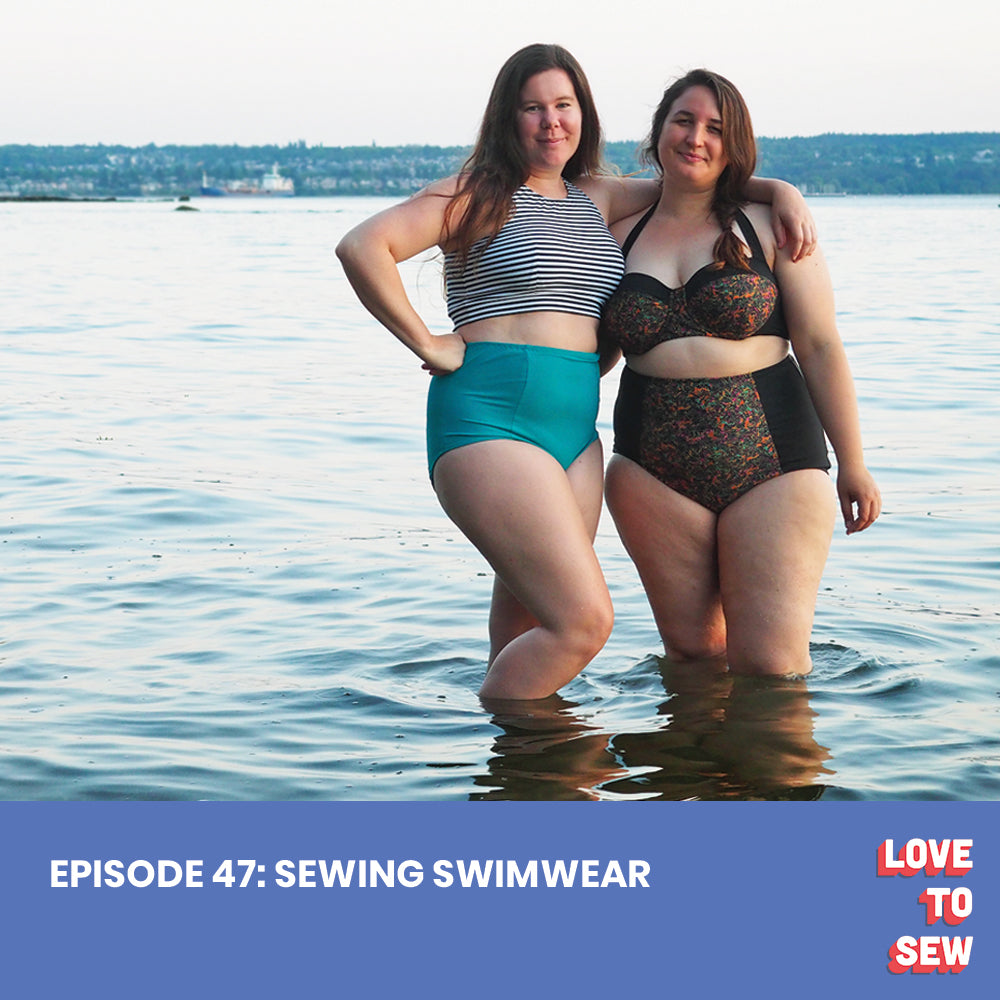 I have made several swimsuits so far on my sewing journey and learned a bit more about what I like each time. For this year's swimsuit, I wanted to try drafting a sportier swim top to go with my high waisted bottoms. This gives me major surfer girl vibe, which I am loving (even though I don't surf).
When I go to the beach or pool I like to have FUN! I am not a sun-tanner or a hardcore lengths swimmer, but somewhere in between. I love being in the water, exploring the west coast shoreline with my snorkle, and taking long walks along the water's edge (cliche, I know). All of these activities can benefit from a comfortable swimsuit that I can be active in while still feeling beautiful and confident.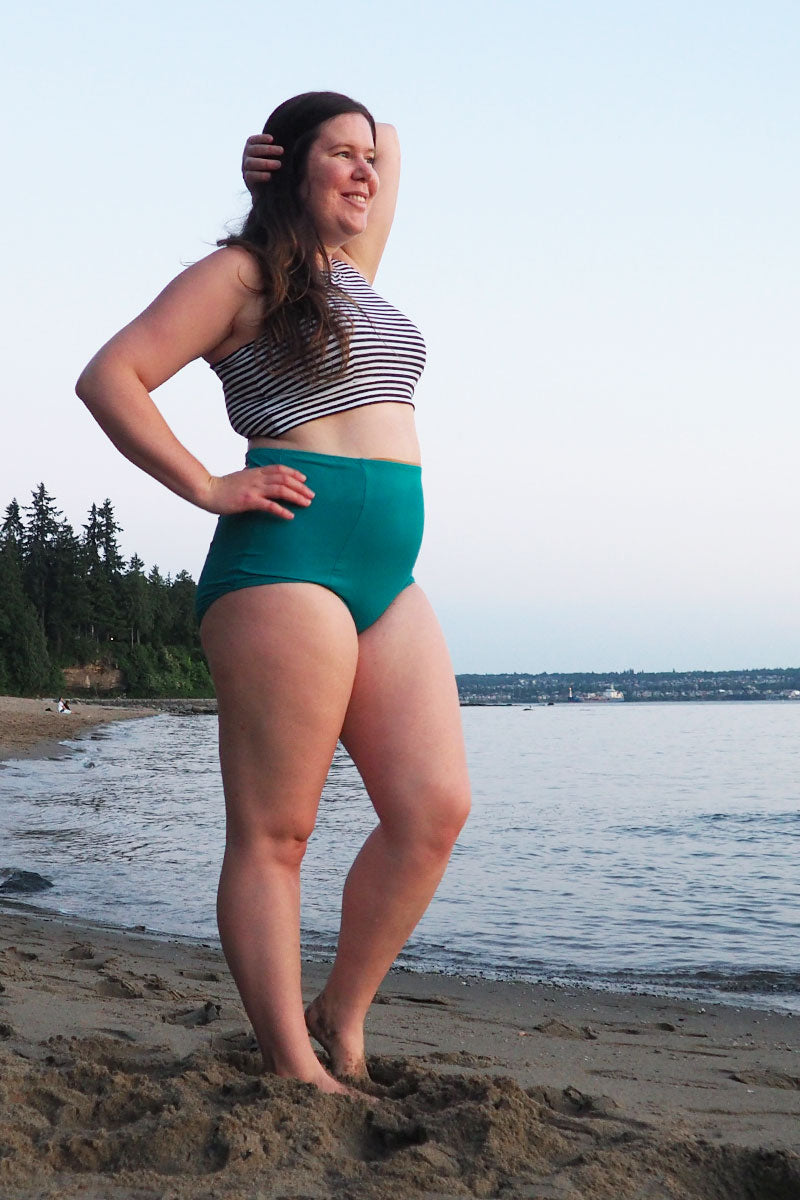 I used the Closet Case Patterns Sophie Swimsuit for my bottoms because I like the shaping of this suit. It has paneling, so you can play with patterns, but I made a solid pair in this teal nylon swimsuit fabric from Blackbird Fabrics. I also made a pair in Black that looks great with this top, too!
The top is made from striped nylon (also from Blackbird) and it was inspired by this image that has been kicking around my Pinterest boards for years. I am really happy with the suit overall, although I might make the shoulder straps a tad longer on my next version. It is really comfortable to wear and I feel like I can do anything at the beach, even wrestle with friends in the water.
I hope you are considering making swimwear this year or maybe in the future! It is so much fun and not nearly as hard as you might expect. Check out this week's episode of the podcast for loads of inspiration!