This next York Pinafore hack is an exciting take on this pattern with spaghetti straps, a midi-length, and side slits. I like to combine a few hack ideas into one so that you can pick and choose the elements that you like. The spaghetti straps can be added to the original pattern and the length can be easily adjusted as well!
What fabric should I use? If you are adding length to the pinafore to make it a midi or maxi, I would recommend using a drapey fabric such as rayon crepe, rayon challis, lightweight linen, Tencel twill, or silk crepe de chine. I used a rayon crepe for this version.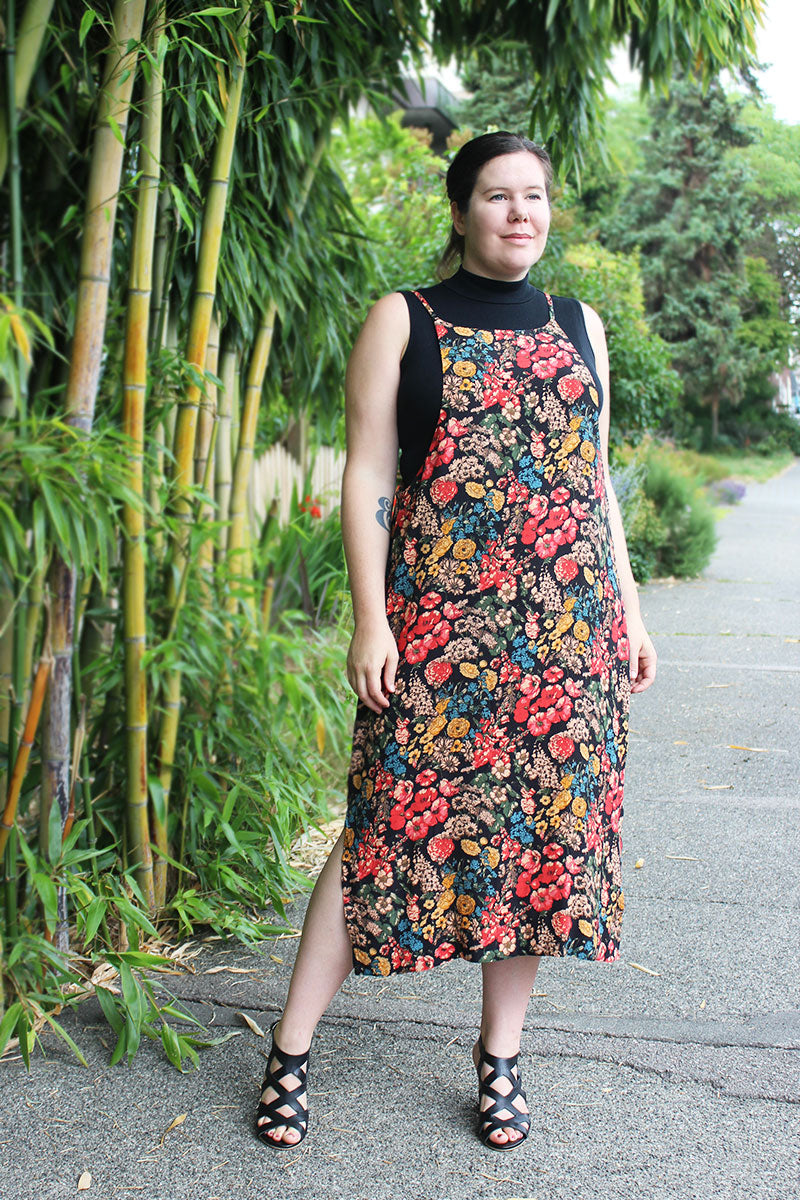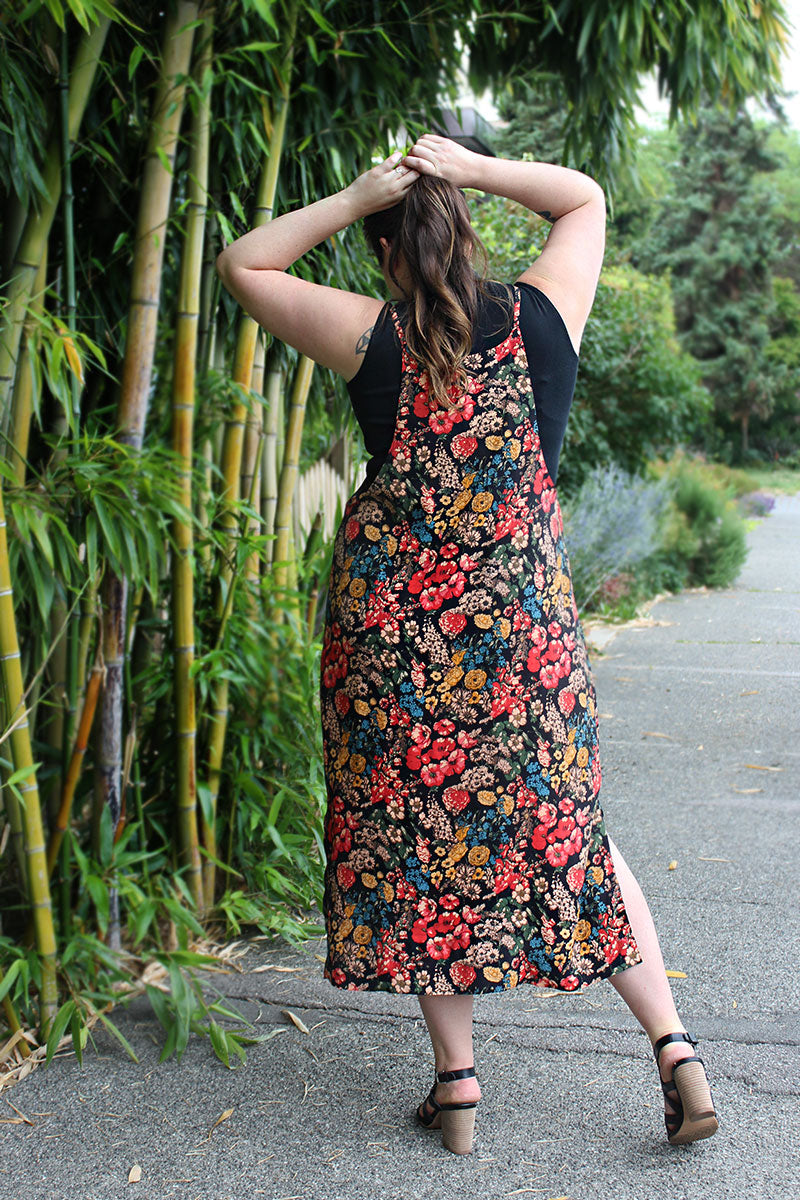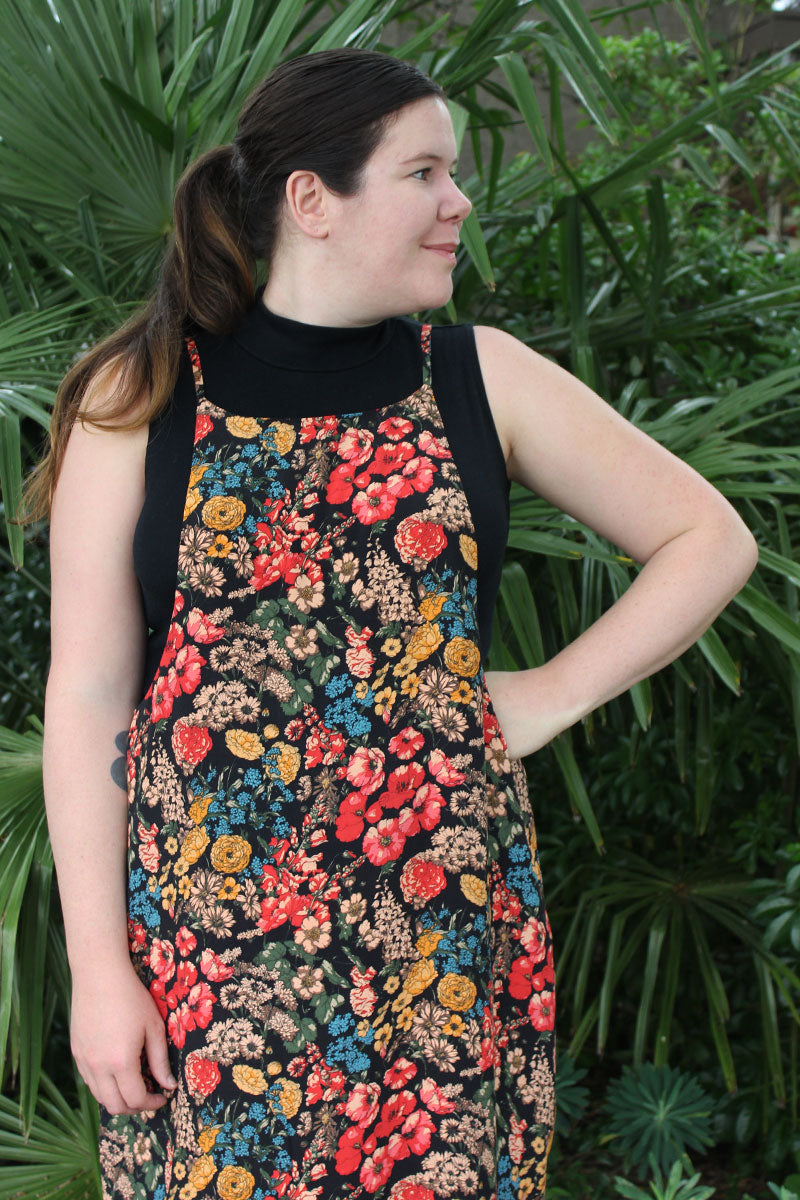 Let's get started!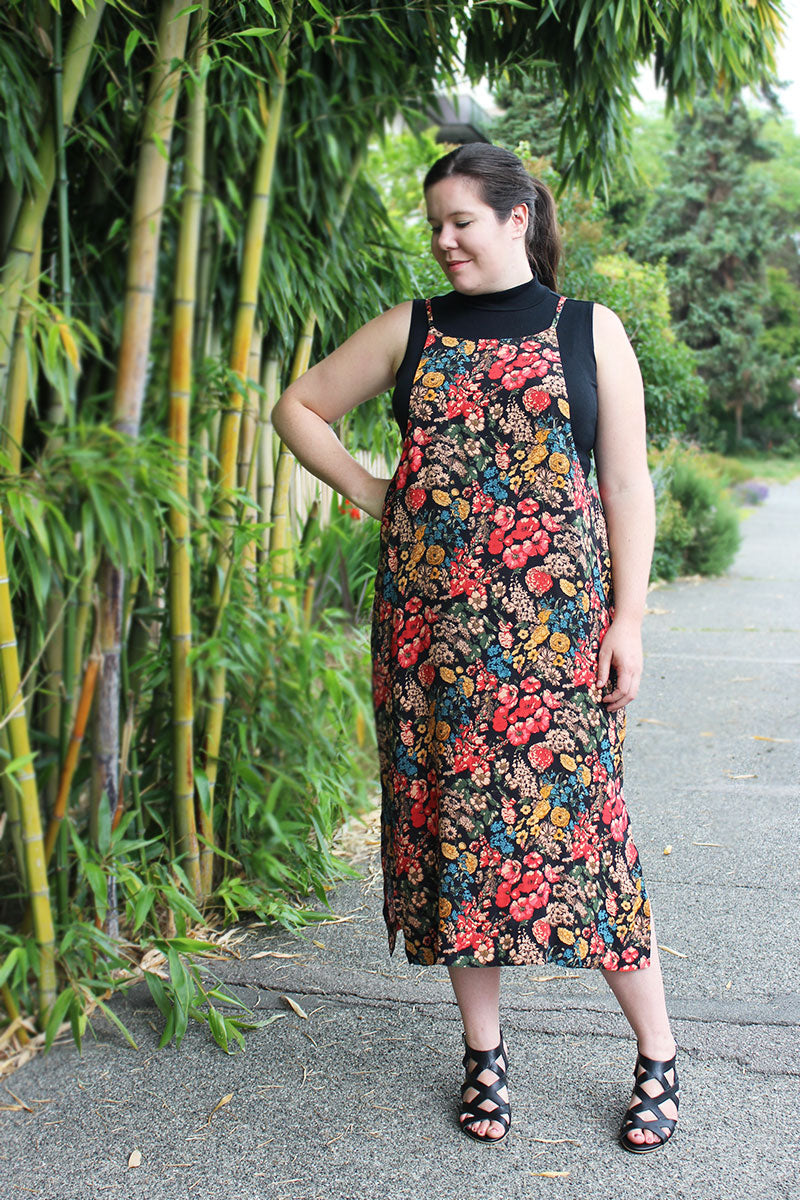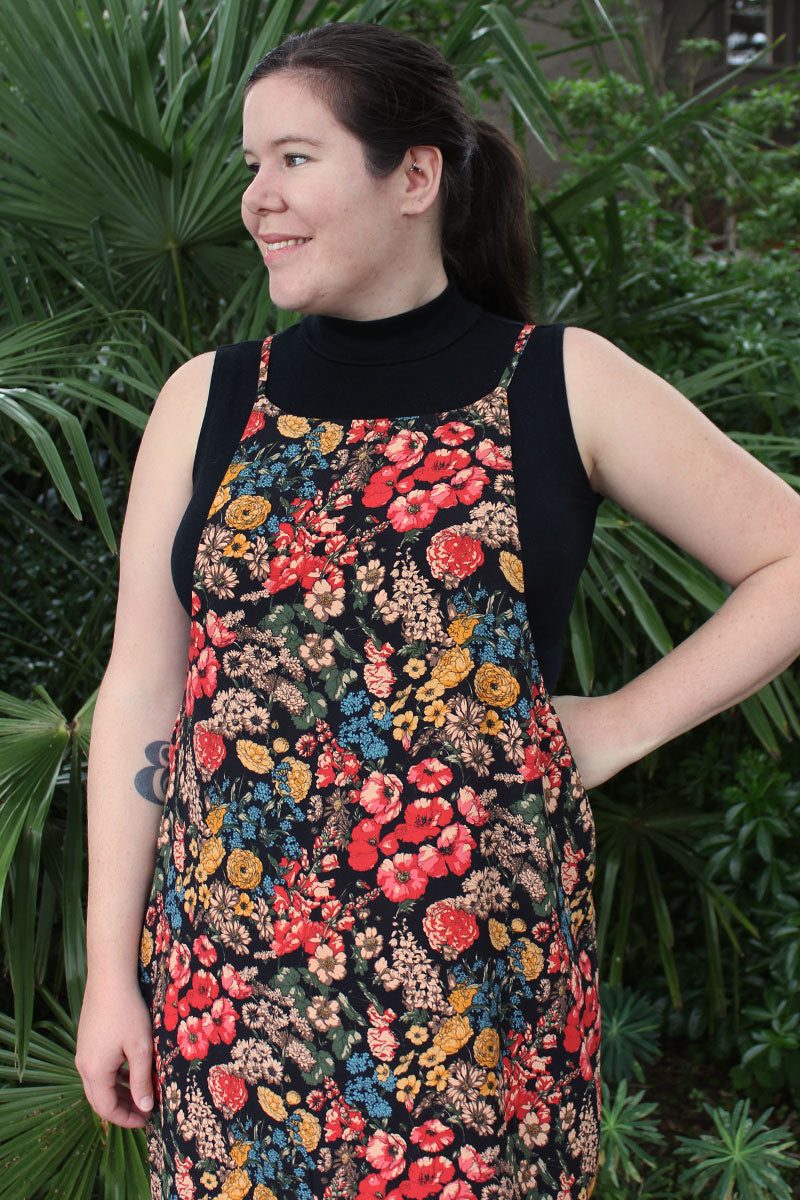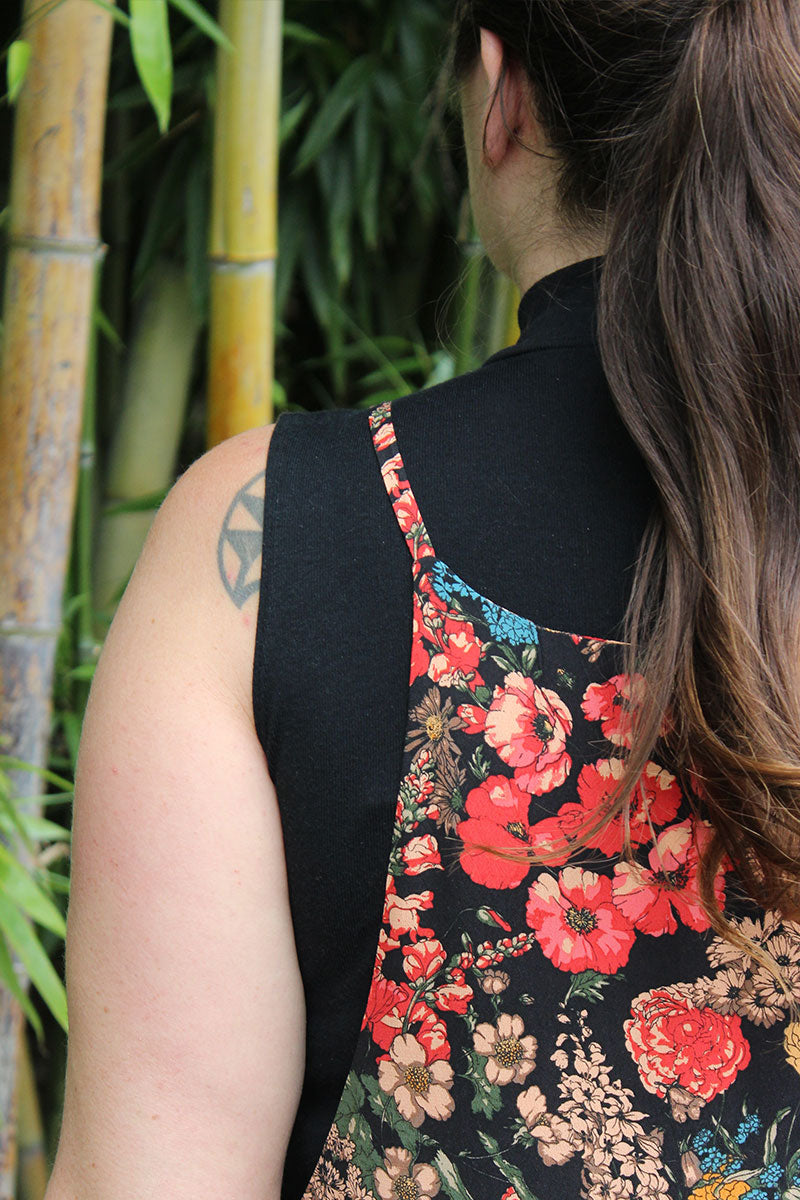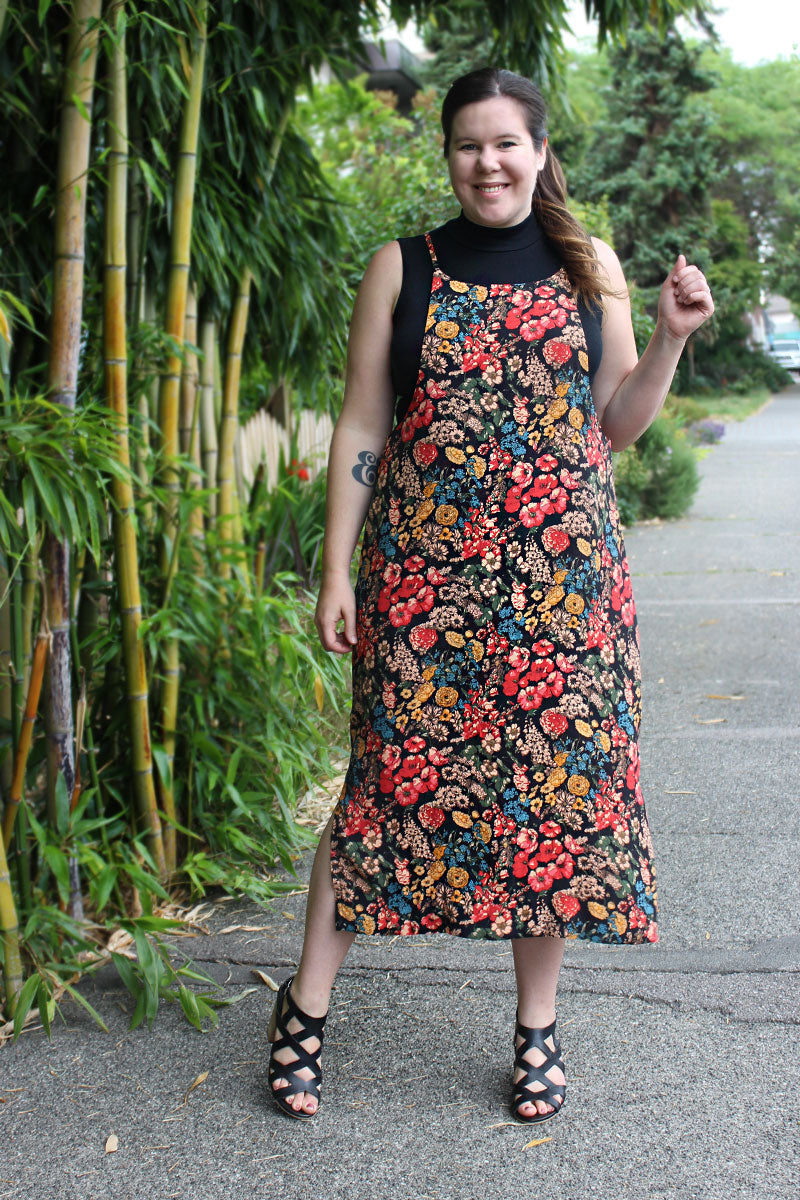 I hope you like this York Pinafore Hack! I have been enjoying wearing it over black turtlenecks and long sleeve tops as well as tanks for hotter days. I've got one more hack to share with you next week!