The new Winslow Culottes are here! We're thrilled that Winslow is the third pattern to be updated in our new size range- we are halfway there! Winslow is now available in sizes 0-30!
Winslow is 20% off until the end of May to celebrate! No coupon code required.
The updated Winslow includes sizes 0-30. The original pattern included sizes 0-20, so if you are in the old side range, there is no need to re-print!
The instructions have also been given a facelift to match our other patterns, and they include all the details you have come to expect from us!
What if I already purchased the Winslow Culottes?
Not to worry! If you have already purchased the Winslow Culottes, simply log-in to your account and download the updated pattern. You can also use the download links emailed to you after your purchase. If you didn't create an account or can't find your download email, simply reach out to us at support@helenscloset.ca and we will get the new pattern to you ASAP.

What about the other patterns?
They are coming! We are working on getting all the patterns re-sized by the end of this year. We have the Dressing Robe, Avery, and Elliot left to go. Blackwood, York, Winslow, and Yanta are all available in sizes 0-30! Thanks for your patience.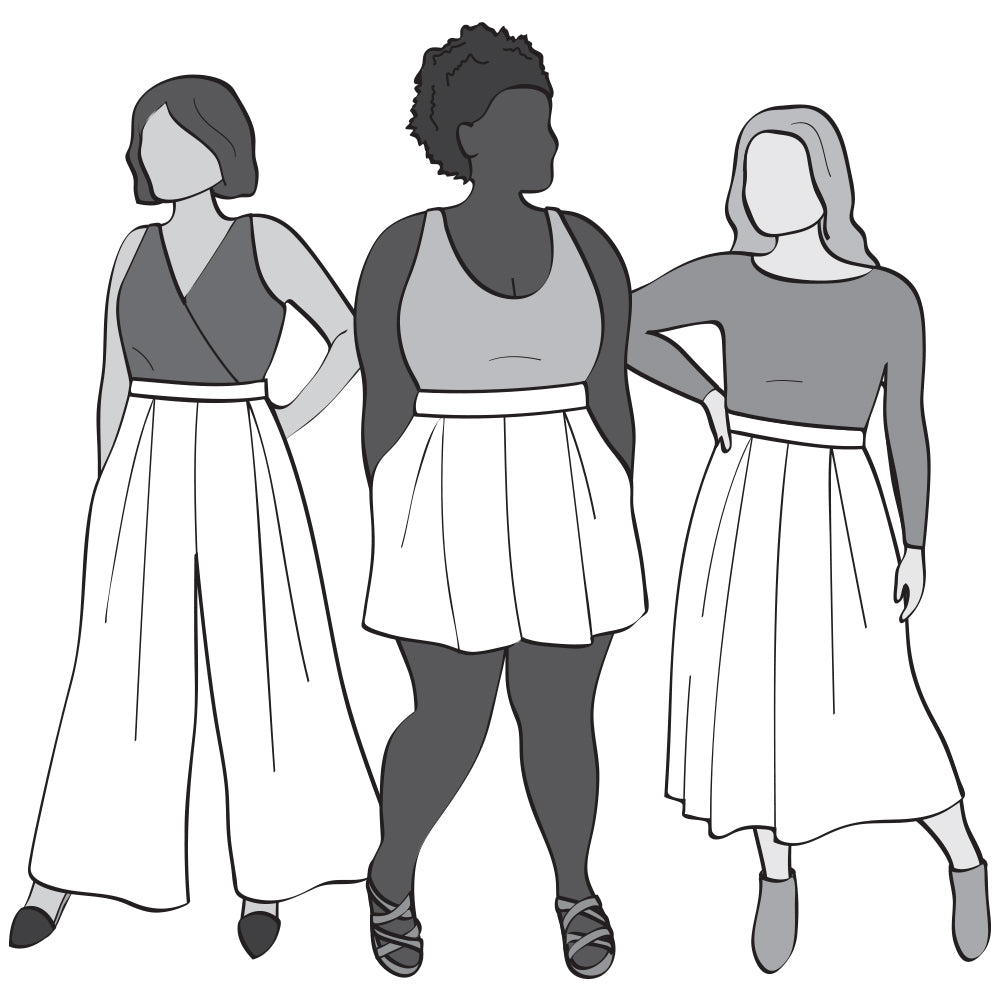 The Winslow Culottes are wide-legged pants designed for ultimate comfort and style. This pattern can be made at any length, from shorts to full-length palazzo pants! The design features inseam pockets, an invisible zipper, a waistband, and inverted box pleats. Make midi-length culottes in Tencel twill for a chic, modern look, shorts in cotton lawn for active adventures, or pants in rayon challis for luxurious weekend wear.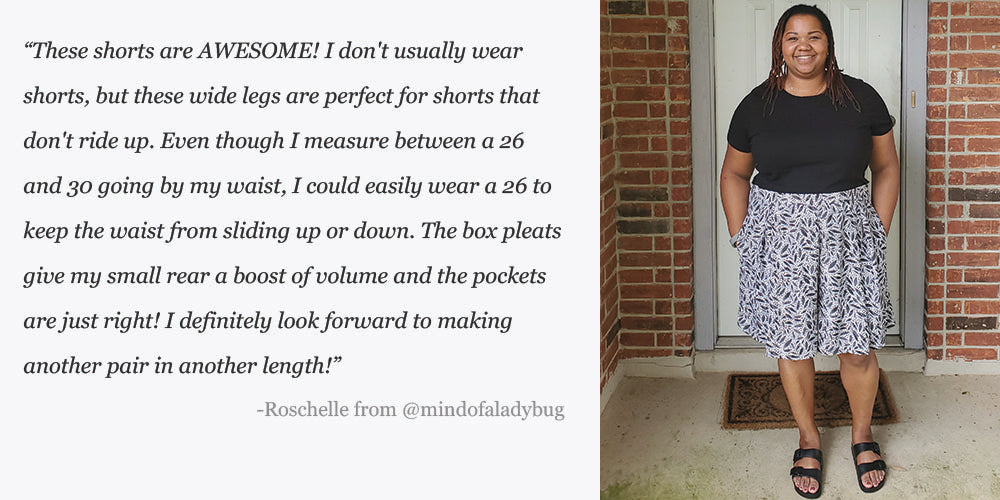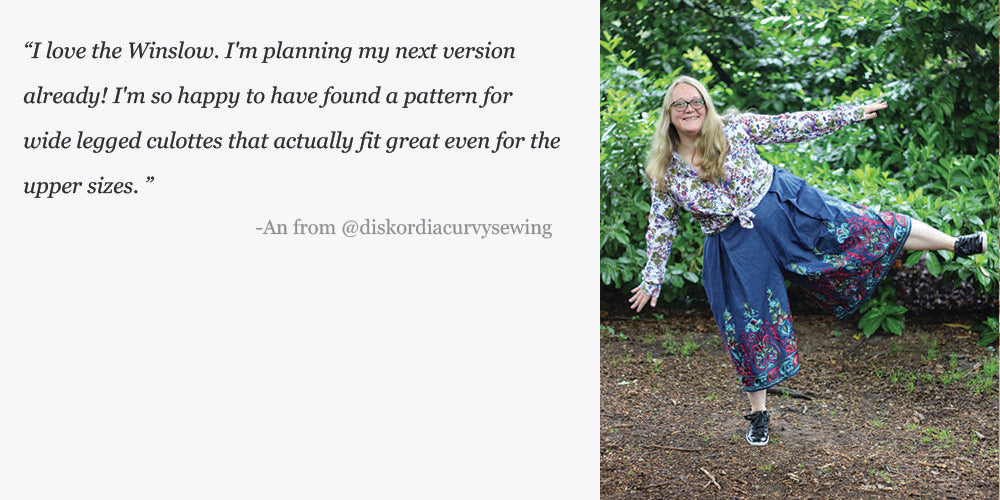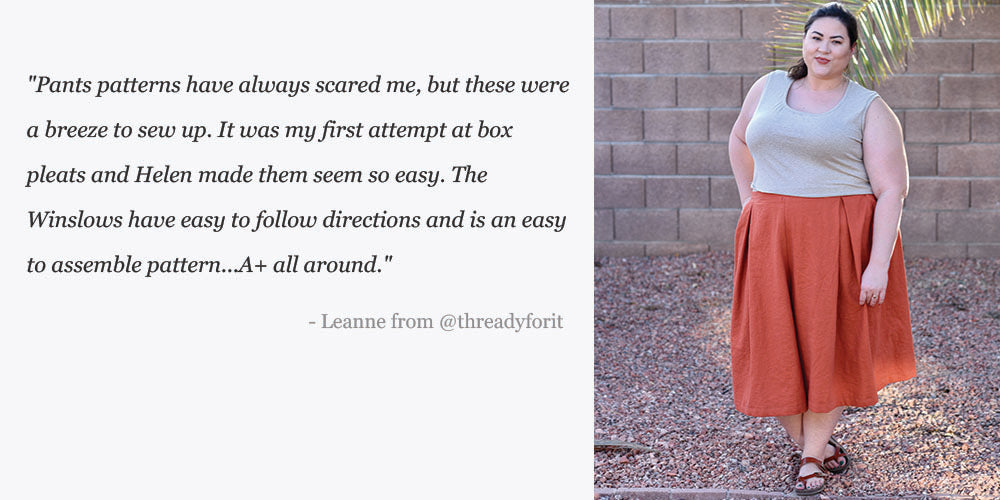 Thank you to everyone who has already purchased and made the Winslow Culottes! Because this was our very first design, it has a special place in our hearts. I still make and wear Winslow all the time and I love it! Grab the pattern for 20% off until the end of May!