Welcome back! Today, we are going to sew the side seams and side slits on the Donovan Skirt. If you are sewing View B, which is shorter and doesn't have side slits, you can just skip the side slit portion of this sewalong. You can view all of our Donovan Sewalong posts here.
Before we sew the side seams together, we need to finish the side edges of the skirt. We finished the edges using a serger. If you don't have a serger/overlocker, you can sew a line of zig-zag stitches (or another decorative stitch) along the edge, trim the edges using pinking shears, or plan to finish the seams using bias binding. Here is a nice tutorial on bias bound seams from Closet Case Patterns.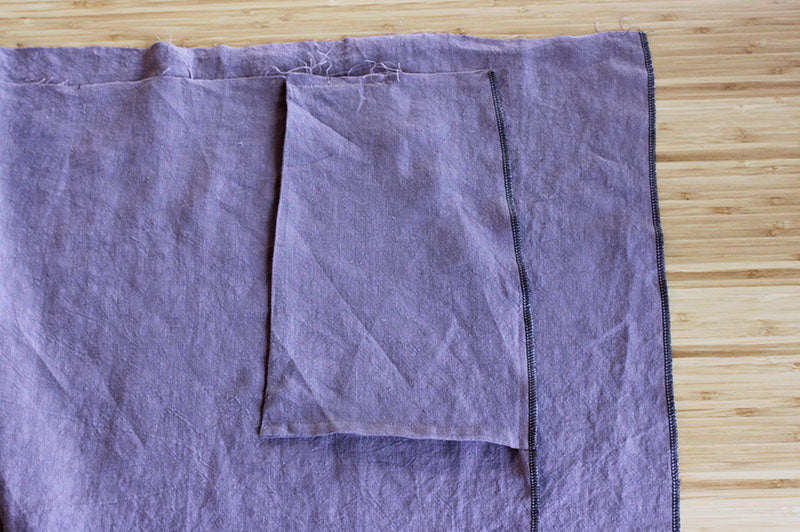 Once the side edges are finished, pin the side seams together with right sides facing, matching notches.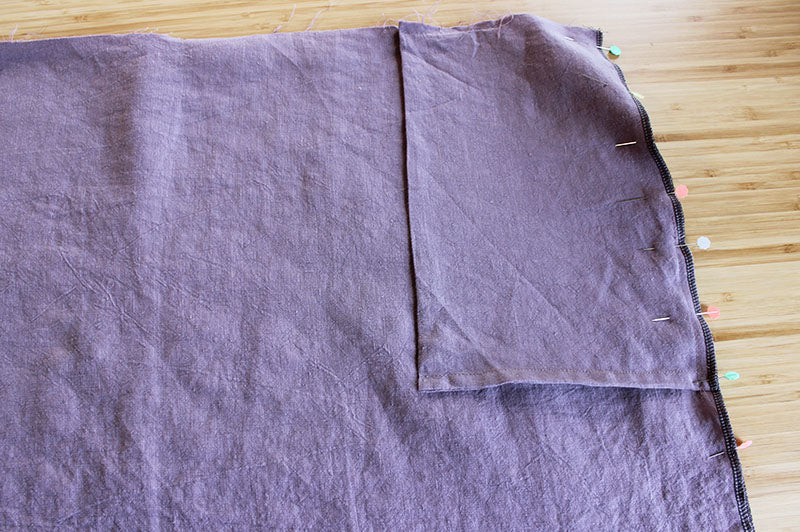 Sew side seams using a 5/8″ (1.6 cm) seam allowance. Make sure that you stop and backstitch at the side slit notch, rather than sewing down to the bottom of the skirt. You should then ensure that the side slits are your preferred length by holding it up to your body in the mirror. If you prefer a shorter slit, simply continue sewing down the side seams to your preferred stopping point.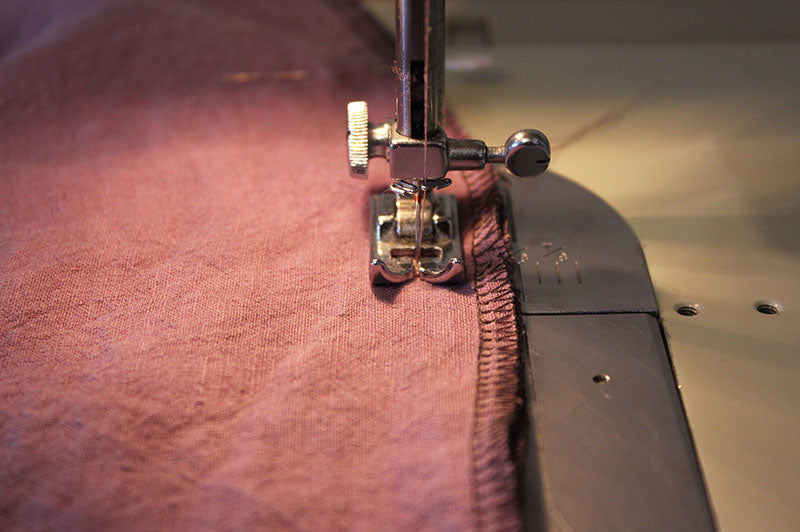 Press side seams open. When you get to the slit opening, continue pressing the slit edges open 5/8″ (1.6 cm).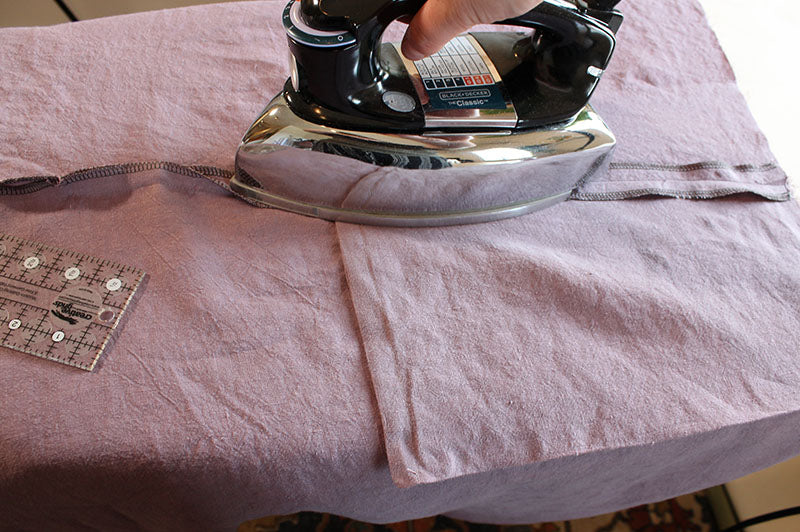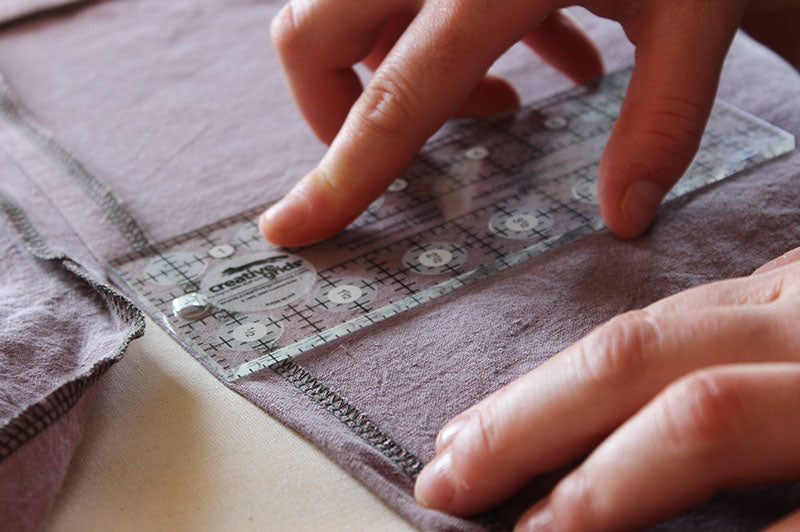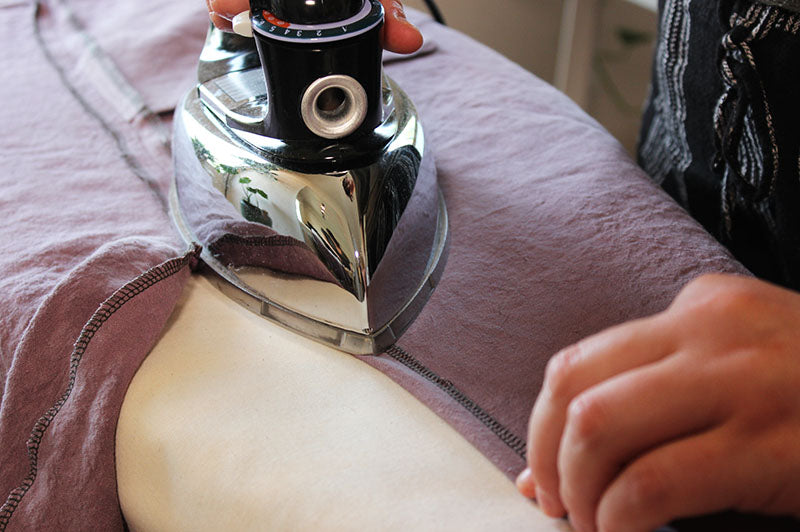 Next, we will topstitch the side slits. Starting with the right side of the slit, topstitch at a 1/2″ (1.3 cm) seam allowance, beginning at the hem. Once you have topstitched up to 1″ (2.5 cm) above the side slit, pivot and sew horizontally across the side seam (ensuring the side seam remains open) until you reach the edge of the seam allowance, then pivot again and sew down to the hem. Repeat for the other side slit.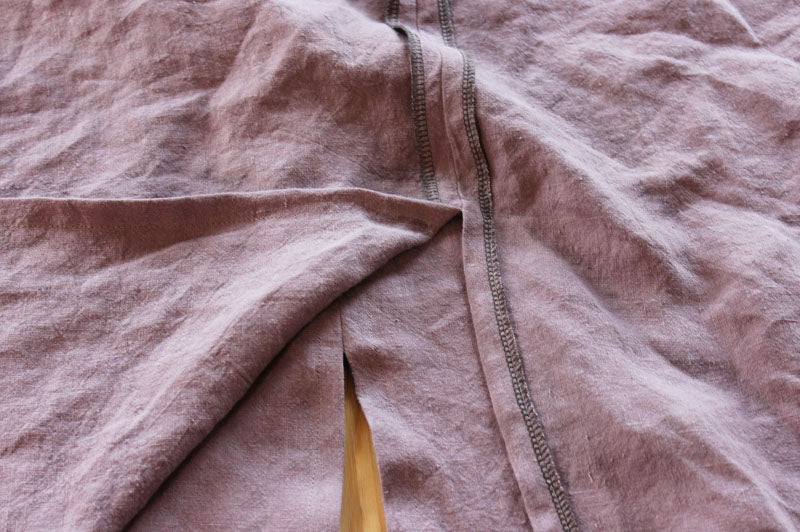 Once you have finished topstitching the side slits, we're going to secure the top of the slits with a bartack. A bartack is a wide line of clustered stitches that reinforces a high-stress area of a garment. A bartack is created by using a short stitch length and setting your machine to a zig-zag stitch. Slightly loosening your thread tension will ensure a nice, flat, satin stitch.
Sew a 1″ (2.5 cm) long bartack at the top of each side slit to secure, starting at the horizontal line of topstitching and ending just above the slit opening.
Now the side seams are complete! Next, we will hem this baby up. Let us know if you have any questions in the comments below!