This may be one of my favorite hacks yet on the Helen's Closet blog. I just love how elegant a cross over or 'tulip' back top can be, but I have trouble finding ones in-store that don't show too much of my back. I want to be able to wear my normal bra and feel comfortable. This method achieves just that! Here's how to turn Ashton into a tulip back top pattern.
You can grab the Ashton Top this month for 20% off using the code ASHTONAUGUST.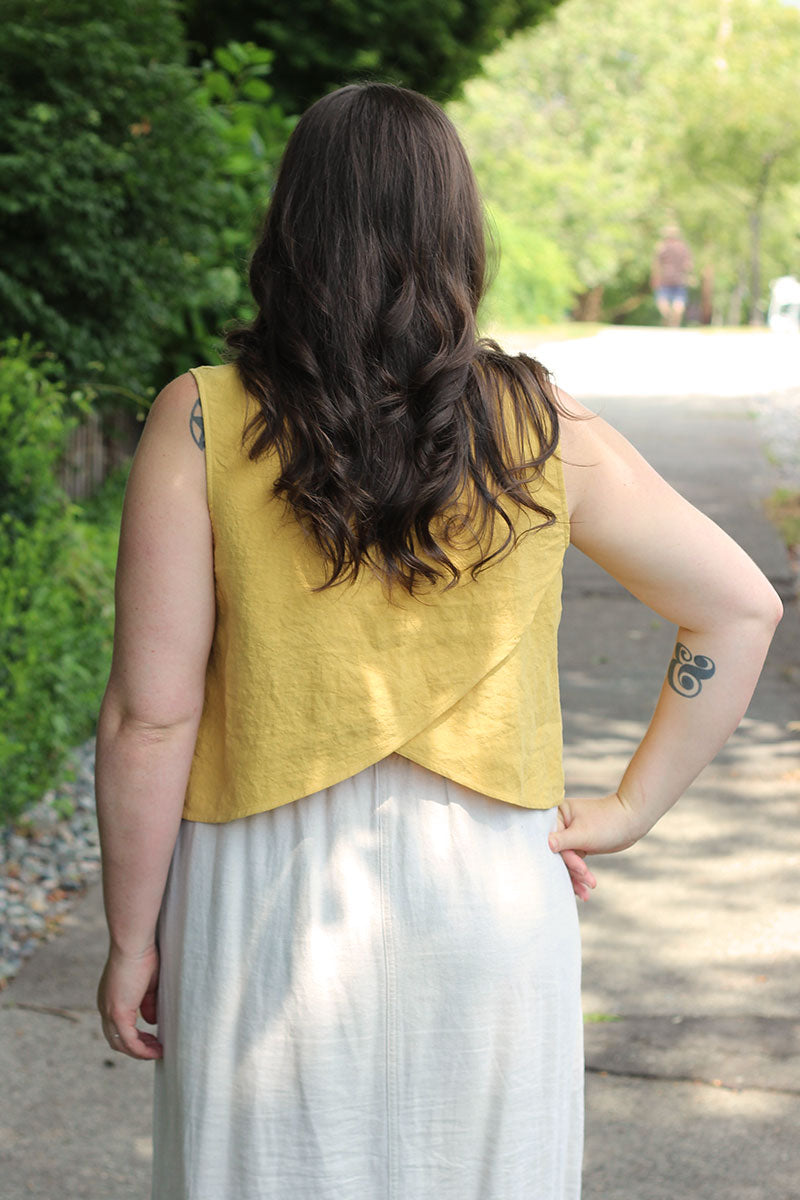 How you make the tulip back:
You will need to trace a copy of the Ashton back onto a new piece of paper for this hack. We are also going to cut the back flat, not on the fold. Flip the pattern piece over and trace the mirror image, too.
Next, you are going to draw the back 'petal' shape. I started right between the notches on the back armscye and curved down towards the hem from there. You want to meet the hem 2-3″ from the side seam so we can make sure the transition to the front is smooth.
You can draw the petal shape using a curved ruler or just eye-ball it. That's what I did!
Cut out your Ashton. The back will be cut flat (2 mirror images), and you do not need to cut the hem facing. All openings are finished using a bias facing. You will need plenty of extra bias tape for the hem.
Once you have your pieces cut out and staystitched, you will sew the back pieces together at the neckline and partway down the armscye. Stop about 1″ from where the petal shape starts. We need to keep this un-attached so we can bind this edge.
Once the top is attached at the shoulders and side seams, we can bind the hem. Starting at the top of one petal, sew the binding along the back, continuing to the front, and along the other side of the back. This is all one bias facing.
We have two bias facing articles that you may want to reference:
How to make your own bias tape.
How to finish edges with bias facing.
Finish the neck and armholes as normal, catching the start of the petal in the back armscye.
This hack does cause the top to be even more a-line from the front view, but it is so pretty. We used a washed linen from Blackbird Fabrics and I am really pleased with this top.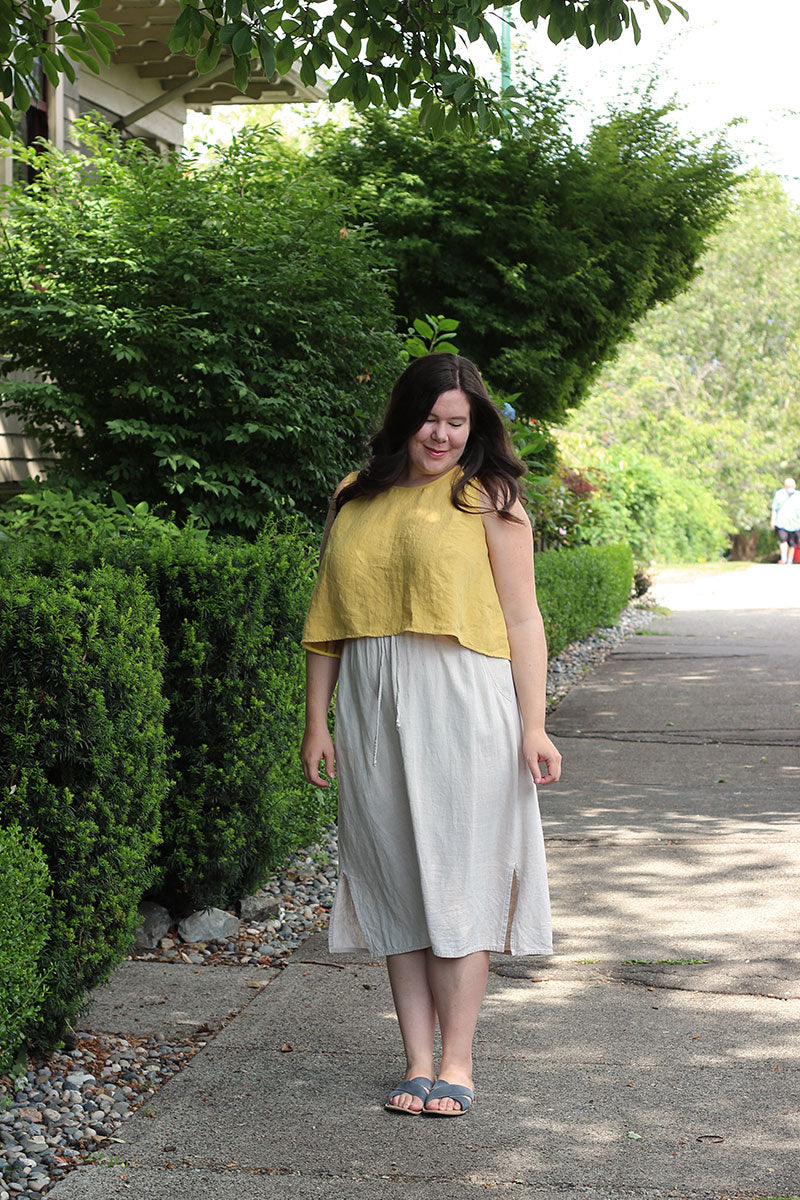 You can grab the Ashton Top this month for 20% off using the code ASHTONAUGUST.
This was our second hack in this new blog series all about the Ashton Top! See all the posts in this hacking series here.