It's that time of year folks! Everyone is chatting about goals for 2020 and – controversial opinion – I love it! I love talking about goals and making plans. I love reflecting on the past and dreaming about the future. I'm a sappy sewist, what can I say.
I have some goals and plans for Helen's Closet Patterns in 2020 that I would like to share and I have some personal goals, too! I also have a bit of an announcement…a little announcement…OK…a BIG ANNOUNCEMENT!
WE ARE MOVING IN 2020! Sam (my partner) and I have decided to move from Vancouver, BC to Courtenay, BC!
I have lived in Vancouver my whole life. In fact. I have only had three homes here! The house I grew up in, my first apartment with a roomie, and my apartment with Sam. We have lived in our current one-bedroom apartment for 8 years. 8 YEARS! I am writing this from our couch in the living room I am getting teary just thinking about it. There is so much love here.
My whole family is also based here in Vancouver, which might make you wonder, well, why are you moving?
We are ready for a change and ready for the next chapter. We both really want a big house with a yard and that simply isn't possible for us in Vancouver. Options included moving to the suburbs like most of our friends have done, continuing to rent, or trying out a new city or town! The nice thing about both being entrepreneurs is that we have the freedom to do what we want with our time and be where we want while we do it!
So, long story short, we bought a house! It is the most lovely, magical, special, unique house I have ever seen. When we saw it, we knew. This is our home.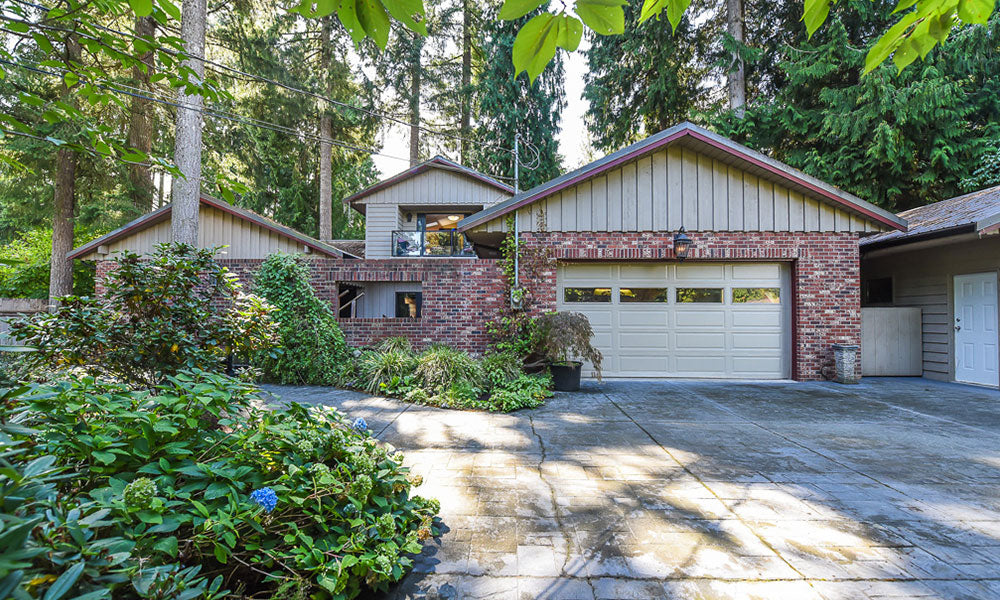 I am going to be moving my studio back into our home space, but we have a great attached garage that we will convert into my new workspace. It even has a garage door that I can open in the summer. Dream office.
Some other things we are excited about our new city:
– Sam's parents live there 1/2 of the year (during the summer)
– It is right on the coast, so lots of beautiful beaches!
– It is really close to my favorite place, Hornby Island.
– It has tons of hiking, mountain biking, and even has a ski hill!
– There is an airport and Vancouver is only a 30-minute flight away.
– Fabric and yarn shops! Plural!

I can't wait to get to know local sewists over in the Comox Valley! If you live there and want to get together, let me know! I am so excited to meet you. Courtenay, Comox, Cumberland – here I come!
For those of you who listen to the Love to Sew Podcast, don't panic! We are going to keep making the show just the same as always. Caroline and I will travel to each other and we are determined to make it work. Plus, we want to see each other as much as possible!
We are moving at the end of January (I try not to panic when I say it). It will be a HUGE change for us and we are so excited to see what 2020 will bring.
Helen's Closet Goals
– Finish our size range upgrade (read more here)
– Release 5 new patterns
– More blog posts about scrap busting, sewing tutorials, and pattern hacks.
– Share more of my personal sewing projects on social media
– Continue to build working relationships with awesome freelancers in the sewing community. Are you a freelancer? I am currently looking for people to help with:
– Social media management and marketing
– Adobe Illustrator and InDesign experts
– Sample sewers (that are local to the Comox Valley)
Reach me at hello@helensclosetpatterns.com!
Personal Goals
– Get a dog (OMG)
– Make three new friends
– Learn to Stand up Paddleboard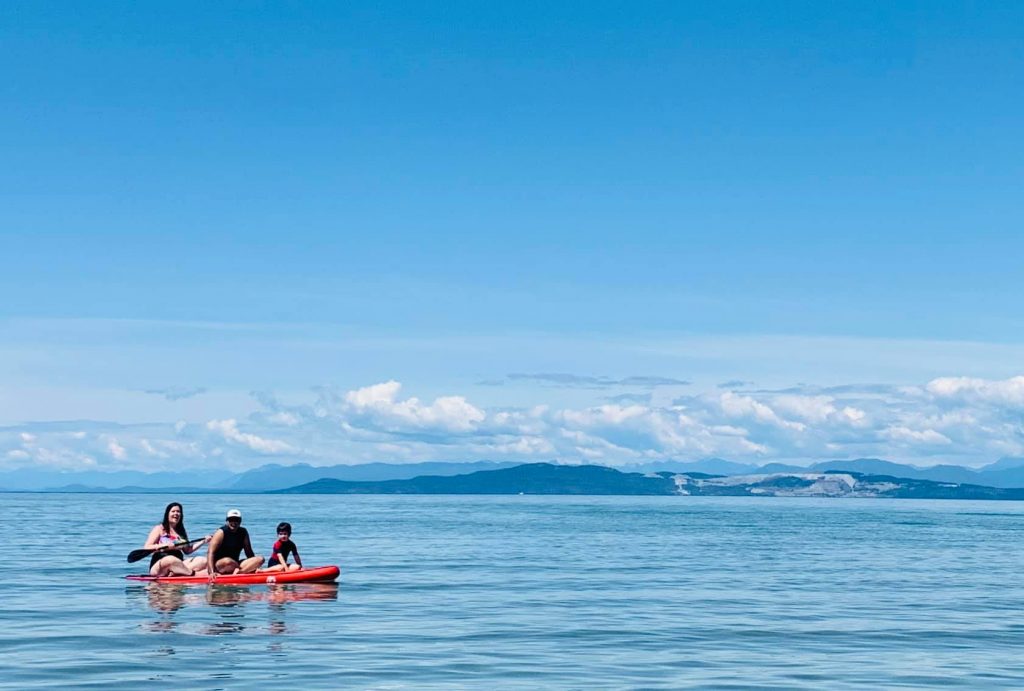 I am really excited about the new year and I hope you are feeling that way, too! Whatever your plans and goals are, you got this. Let's crush 2020!
Thanks for following along and for all your love and support this year!
Helen (& Sam too!)